Painting Kitchen Cabinets
Hi all, I hope your weekend was great! I've got all things kitchen on the brain. We are coming down to the wire on the One Room Challenge kitchen makeover and I've been pretty much consumed with getting it done in the six week time frame. It's definitely been a huge undertaking and there's still plenty more to do, but I'm loving every minute of it!
I am mostly finished with painting kitchen cabinets, with the exception of a door or two. We chose to keep our existing cabinets and add some height to them. Painting cabinets is time-consuming and for the first time ever I was happy that my kitchen is on the small side. I wanted to write a post on painting cabinets while it's fresh in my mind. This is the first time I've painted cabinets and I learned a few things in the process.
Number the doors – Before removing all of my cabinet doors, I numbered them. I used a piece of painters tape with a number on each door, and added another piece of the tape inside the cabinet with the coordinating number. I wasn't sure I really needed to do this since my kitchen is on the small side, but it really came in handy when we were rehanging the doors. Taking a few minutes to do this will save you headaches later.
Clean the cabinets well – Clean them very well. I cleaned mine twice. Once with Krud Kutter* and then again with Dawn dish detergent and water. And I still had a few grease spots bleed through the paint.
Sand the cabinets – A light sanding will help the paint adhere better, and further remove any existing build up on the cabinets.
Prime – Prime the cabinets with a quality primer. I skipped this step because I chose to use Annie Sloan chalk paint on my cabinets. See more on that below.
Paint before hanging – We added a second row of upper cabinets above the existing uppers, as you can see in the photo below. Because that row of uppers are going to be glass front doors, I had to paint the inside of those cabinets as well. It would've been much easier to do this before hanging them.
Seal the cabinets after painting – Clearly the kitchen is a high traffic area. Take the time to protect the cabinets after all of the work involved with painting them.
If you've been following along, I should mention that upper cabinet on the far right had to be removed and rebuilt after we finally made a decision as what to do above the fridge with our problem soffit. I painted the framework of the cabinets first, then moved on to the doors.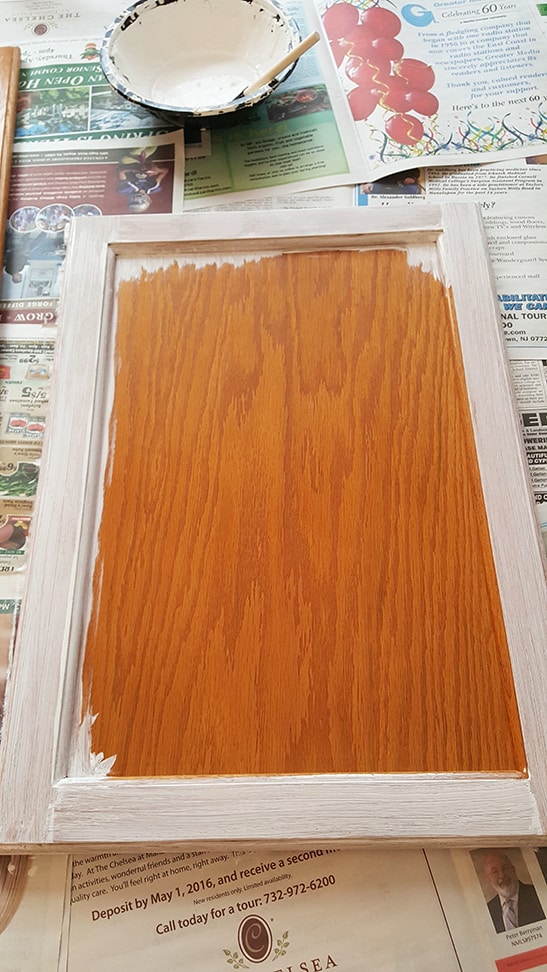 Because I used Annie Sloan chalk paint, I didn't follow all of the steps as I outlined above. This paint is known for being used without sanding or priming, and for being easily sanded down after it dries. This is the main reason I decided to use it. I've tried it on several projects before committing to use it on my cabinets. Now that I've taken the plunge and painted the cabinets with it, I found some pros and cons to using the chalk paint on cabinets.
Chalk Paint Pros:
-Because you can sand it, it's easy to achieve that distressed look. I also like the fact that you can sand off any brush strokes, or imperfect areas. That is a huge benefit to using this paint.
Chalk Paint Cons:
-For cabinets,  especially older cabinets, priming is a must. To be fair, you could probably still prime and then paint with the chalk paint, however if you want to sand it for a slightly distressed look I'm not sure how this would work out.
-When painting with chalk paint, the coordinating wax is the sealer you apply to protect your pieces. It's only been a week or two since I've applied this to my cabinets and I think that something stronger would have been better for such a high traffic area.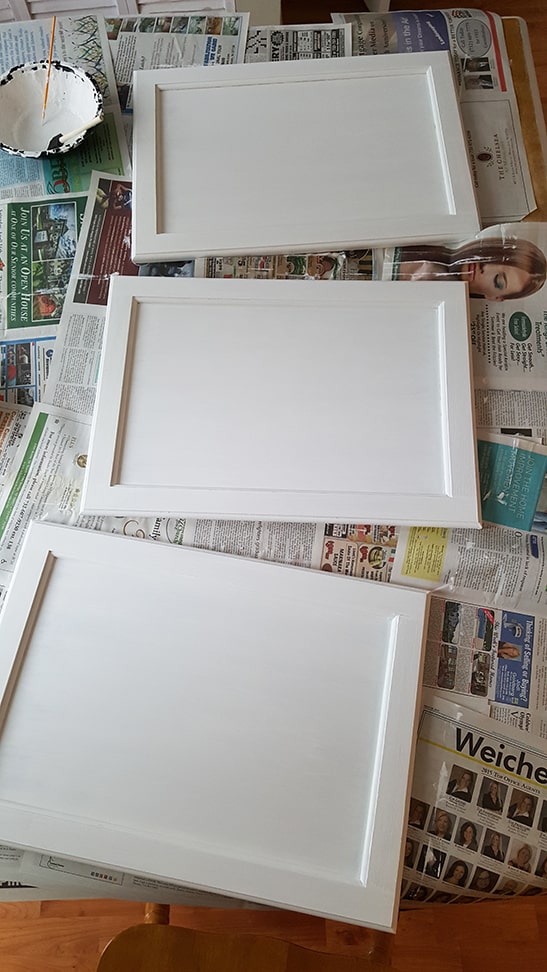 To sum up, if I had to do it again I probably would not use the chalk paint for painting kitchen cabinets, because of the durability factor. However, I am very happy with how they look.
I'll see you back here Thursday when I will be sharing how I took my existing table and turned it into a farmhouse table, I can't wait to share that one!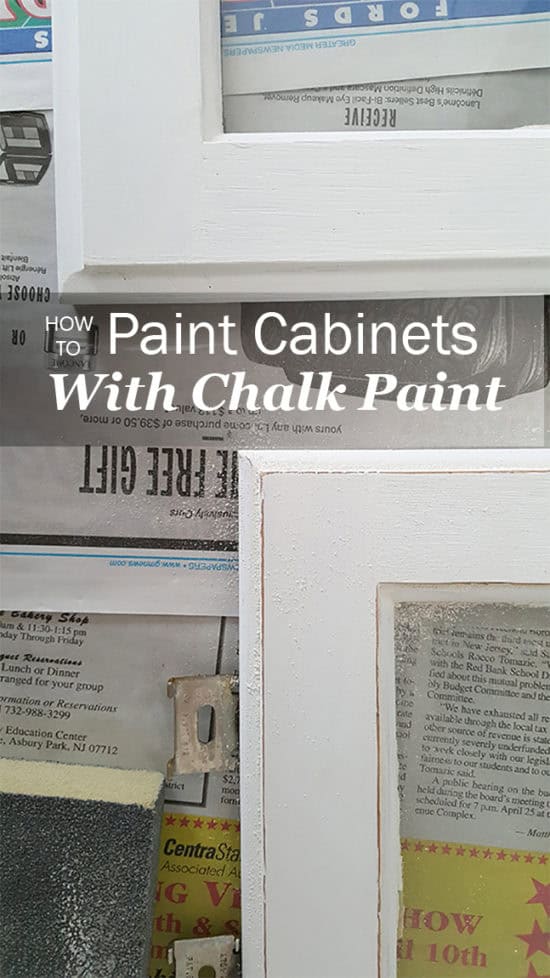 *Affiliate link, see my full disclosure here.