Happy Friday everyone. If you've been following along with my kitchen makeover I'm happy to say my countertops arrived yesterday and I am SO happy they are finally here! It's really coming together now and I'm looking forward to the reveal! Now on to my Five for Friday picks for the week.
1.   I can't even tell you how much I love this simple and beautiful California farmhouse kitchen, styled by Heather Bullard for Country Living.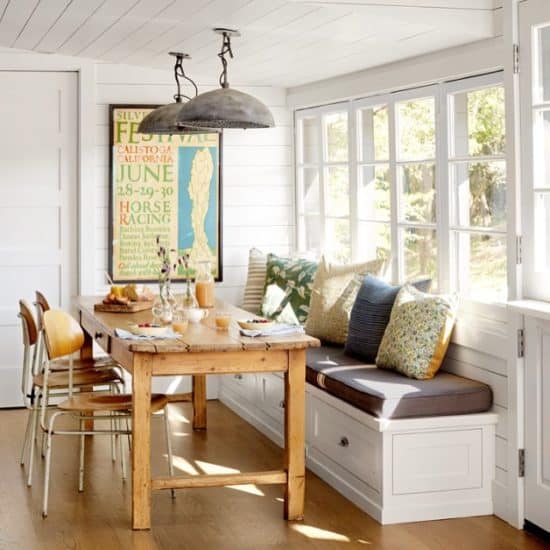 2.  This sweet little nursery was a group effort from the parents and the grandparents. So adorable.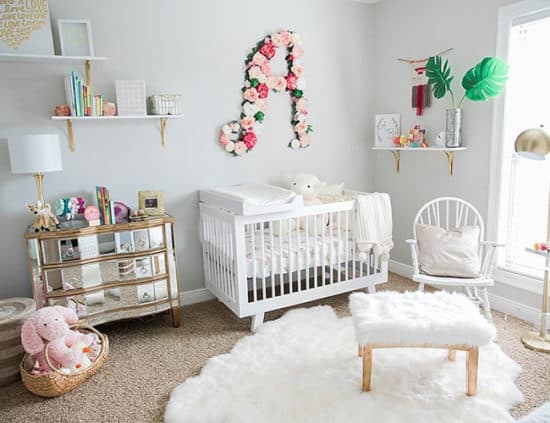 3. The exterior of this home is dreamy, wouldn't you say?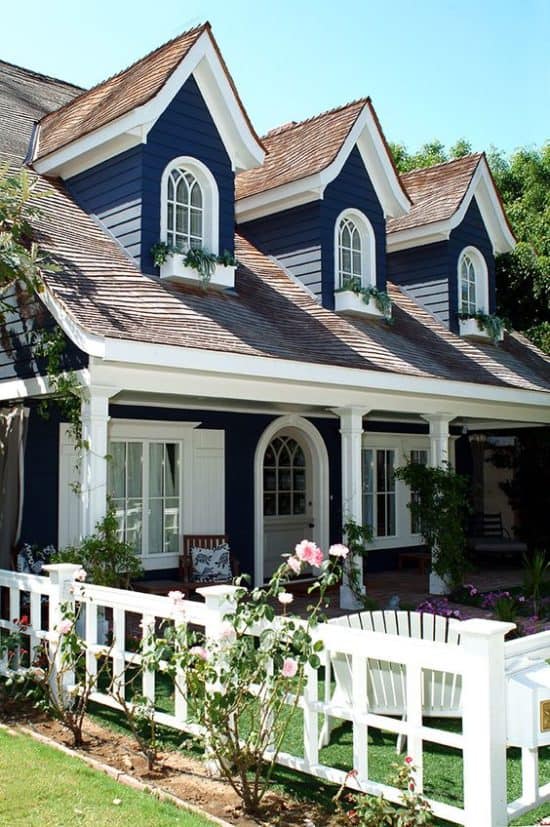 4. I really love the patterned floor (and everything else) in this amazing bathroom makeover. I am working on a bathroom makeover for a client right now, and I suggested a patterned floor to match her fun personality,  but she ending up choosing a solid tile instead.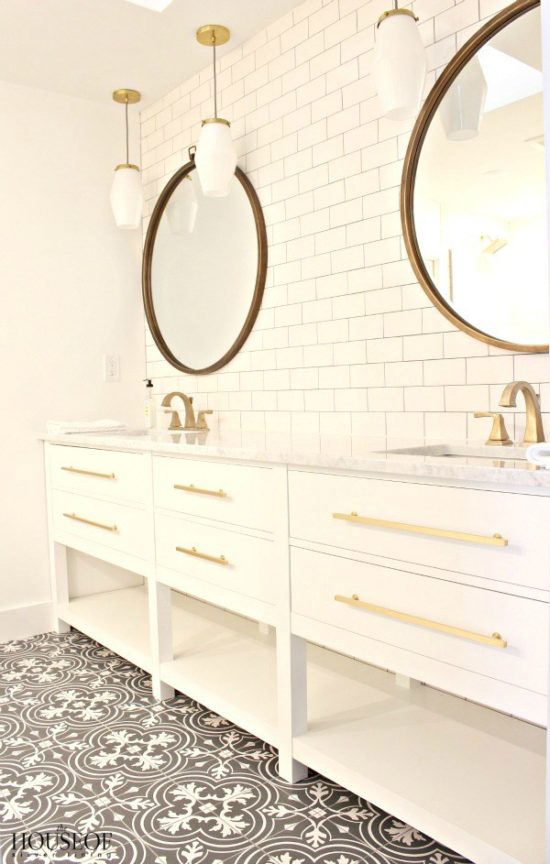 5. DIY to try this weekend. Concrete countertops are definitely gaining in popularity partly because they are so cost-effective. The biggest expense in my kitchen makeover by far was the countertops, even for my small kitchen. I considered concrete but I wasn't sure I wanted the light gray color of concrete. The Little Green Notebook just DIY'ed herself some concrete countertops in black that look like soapstone. I love how this came out.
Have a great weekend! I'll see you back here next week with lots more kitchen updates.