Covering Wood Knot Spots With Paint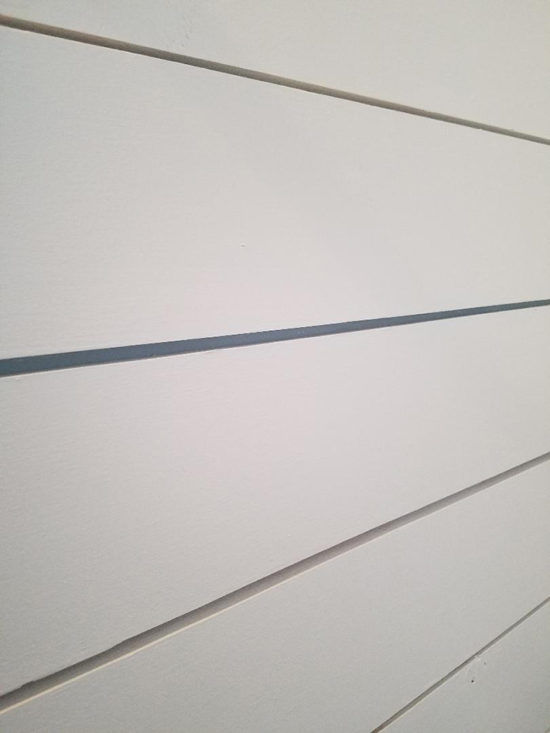 It's week 2 of my $100 Room Challenge bathroom makeover. If you missed last week, you can catch up here where I showed you what I'm starting within my little half bath. The photos of the plankboard walls were especially embarrassing to share because the wood knot spots that starting showing up through the paint made the walls look dirty. Fortunately, I was able to tackle that problem first. When we first installed these planks I covered them with regular paint, but after time the wood knots starting bleeding through. I did a little research and found out that I needed to use a shellac-based primer in order to cover them and keep them from coming back through.
There weren't too many shellac primers to pick from in the store, so I ended up picking Zinnser*. One coat of this mostly concealed the knots, but I could still see a hint of one or two of the darker wood knot spots so I went ahead and did two coats all around. I found this to be a bit more watery than regular paint, so be careful of drips.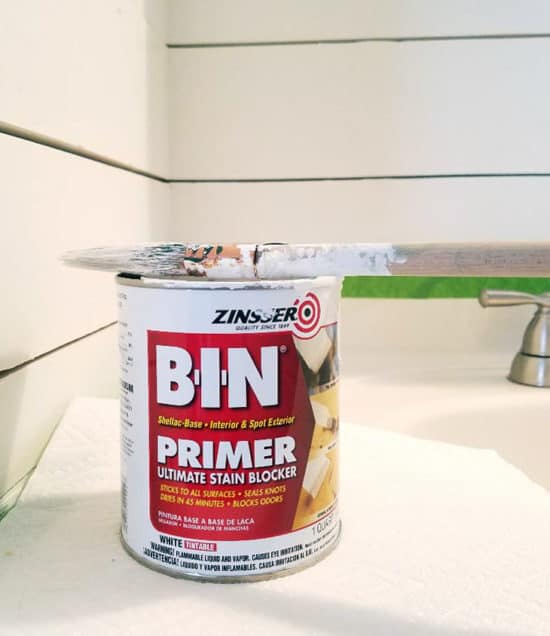 Once the primer was dry, I painted over it with my favorite white paint color from Benjamin Moore called Dove White. This has become my go-to paint color around the house. I like the white backdrop so I can switch out my accent colors often. It also makes for easier storage. When you paint many rooms the same color there are fewer paint cans to keep around for touch-ups. Which is a good thing, because having too many paint cans around is a pet peeve of my husband (mine is gum chewing, but I digress).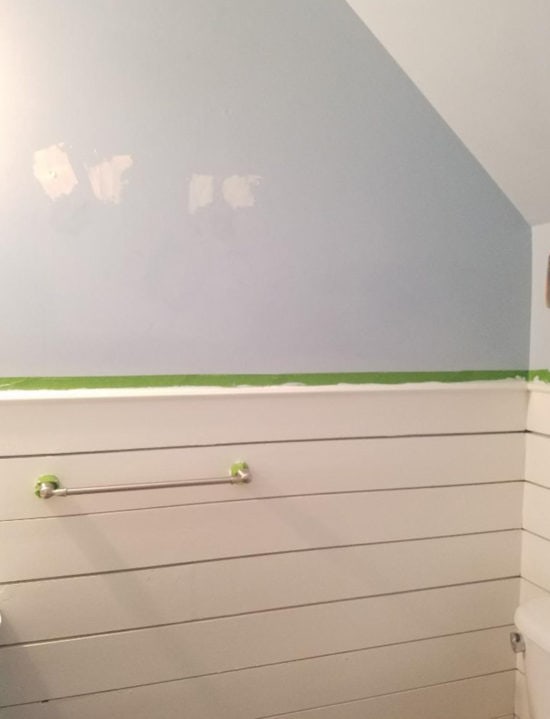 Since we were snowed in last week with our first blizzard of the season, I had a little extra time at home. I was able to get the upper half of the room primed for painting as well. I asked my daughter to look at my paint decks and pick a gray out that she liked, she has a good eye for color. She picked these two: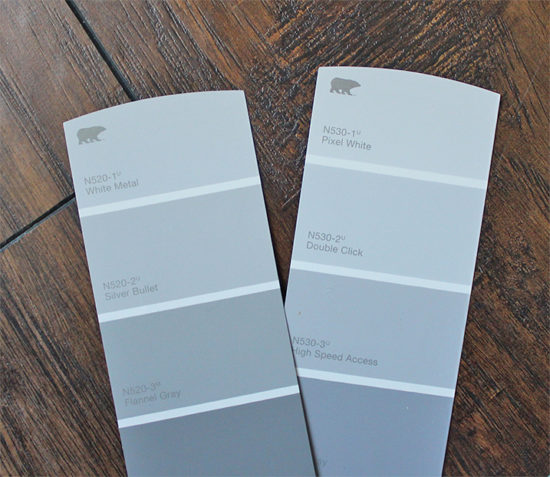 Choice 1 is White Metal (top left) and choice 2 is Double Click (second one down on the right), both from Behr. Which one do you like better? (You can see more favorite paint colors from design bloggers here).
I'm so happy those yellowish looking spots on the planks are gone! I can't believe I lived with it like that as long as I did! I've not used this primer before so only time will tell if it keeps those wood knots hidden long term. (Update, it has held up perfectly!)
As far as the budget on this $100 Room Challenge, the only money I've spent so far is $13 on the can of Zinnser primer. The primer I used for the upper walls, and the Dove White paint were things I already had.
Update #2- You can see the full finished bathroom here!
Please Pin: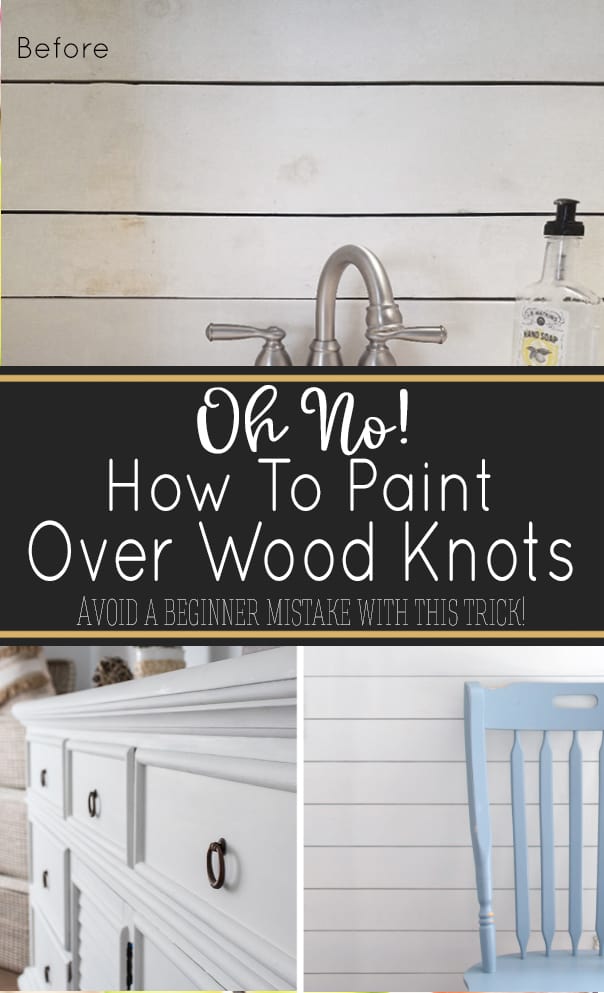 Visit the links below to see what progress my friends have made in their rooms this week. We will be back again next Wednesday with another update!
Loading InLinkz ...
*This post may contain affiliate links, you can read my full disclosure here.