Want To Go on a Treasure Hunt?
This post is sponsored by Cost Plus World Market, a brand I love. All opinions are my own.
You guys know I often talk about Cost Plus World Market around here. That is because they always have something fun going on! They're like that one go-to friend you call when you want to get out and have a good time. They're at it again with a fun new campaign. This one is called the Golden Llama Treasure Hunt.
https://www.youtube.com/watch?v=Q3XheKgq8nA
First, let me give you all the details.
Golden​ ​Llama​ ​Treasure​ ​Hunt
Find​ ​a​ ​Golden​ ​Llama​ ​and​ ​receive​ ​a​ ​coupon​ ​valued​ ​at​ ​$20,​ ​$50​ ​or​ ​$100!
Over​ ​$1​ ​Million​ ​in​ ​Total​ ​Rewards!
How​ ​to​ ​play:
● Every​ ​day​ ​beginning​ ​Wednesday,​ ​November​ ​1st​ ​through​ ​Wednesday,​ ​November 22nd,​ ​your​ ​local​ ​Cost​ ​Plus​ ​World​ ​Market​ ​store​ ​will​ ​hide​ ​5​ ​Golden​ ​Llama​ ​pieces throughout​ ​the​ ​store.
● Each​ ​day,​ ​we'll​ ​share​ ​the​ ​daily​ ​clue​ ​in-store,​ ​via​ ​email​ ​and​ ​on​ ​our​ ​social​ ​media
channels.​ ​Use​ ​the​ ​clue​ ​to​ ​help​ ​you​ ​find​ ​a​ ​Golden​ ​Llama​ ​and​ ​you​ ​could​ ​receive​ ​a
reward.
● Locate​ ​(1)​ ​Golden​ ​Llama​ ​piece​ ​and​ ​bring​ ​it​ ​to​ ​the​ ​nearest​ ​store​ ​associate​ ​to
exchange​ ​for​ ​a​ ​reward​ ​coupon​ ​valued​ ​at​ ​$20,​ ​$50​ ​or​ ​$100.​ ​Reward​ ​is​ ​valid​ ​only​ ​on
the​ ​day​ ​it​ ​is​ ​awarded.
*Limit​ ​one​ ​(1)​ ​reward​ ​per​ ​person​ ​throughout​ ​the​ ​Promotion​ ​Period,​ ​regardless​ ​of​store location(s)​ ​visited.​ ​EMPLOYEES​ ​NOT​ ​ELIGIBLE.​ ​See​ ​Terms​ ​of​ ​Participation​ ​for​ ​complete details.
For rules go to: ​www.worldmarket.com/hunt
In addition to the Golden Llama Treasure Hunt, they also have an adorable line of Llama products now available as part of this program, featuring everything from Llama ornaments for the holidays to this Llama lamp! How cute would this be in a nursery?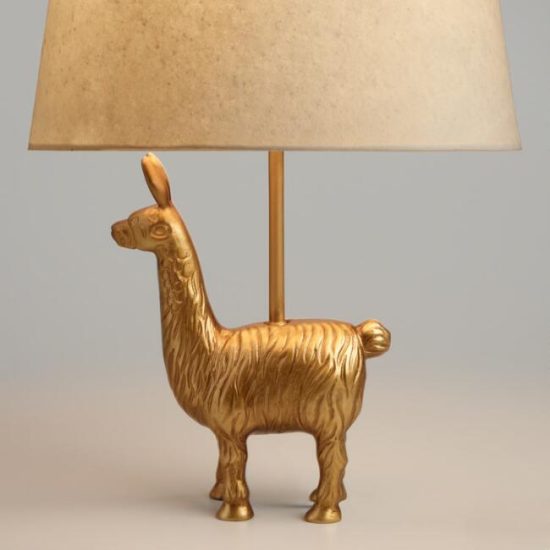 One of my favorite holiday items from world market is their gold taper candles, you can see how I used them on my Christmas mantel last year. This year I picked up these amazing rustic candle holders to go with them at my local Cost Plus World Market store (in Shrewsbury NJ).
Once the holidays are over, I'll switch out the gold tapers for white. Switching out the tapers is an easy and effective way to mix things up for the seasons with only minimal effort and money. These candles would look amazing on your holiday table settings, I would recommend at least six for maximum impact.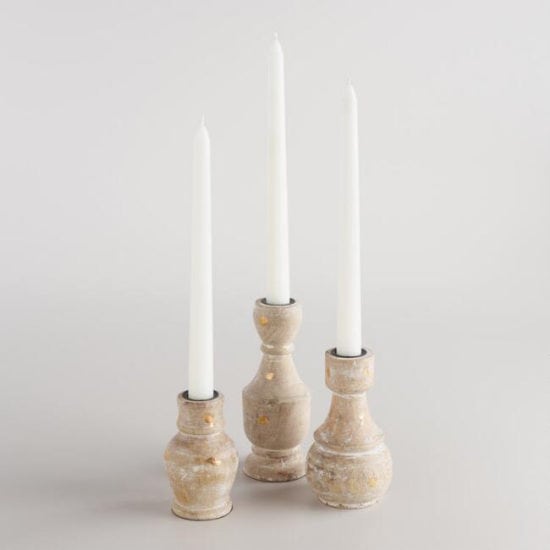 Here's a closer look, you can see subtle gold detailing up close.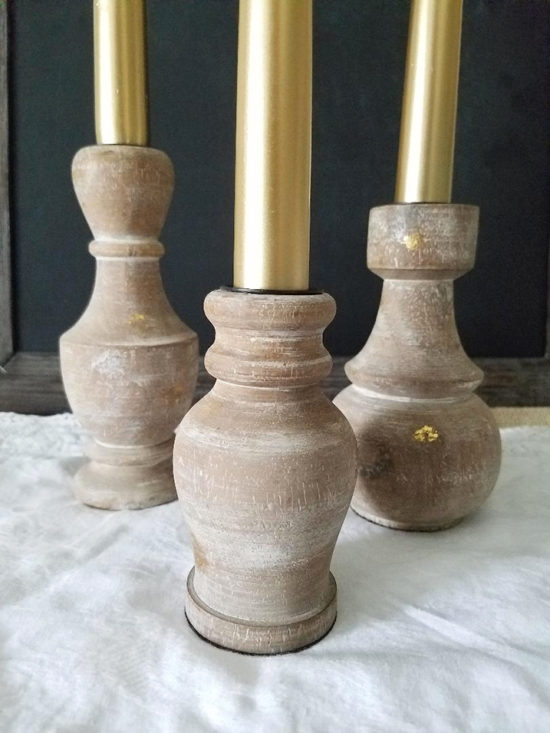 Keep in mind, World Market has tons of great gift wrap and gift wrapping accessories (remember these from last year?) that you can stock up on while you're there. So call up all of your fun friends and get over to your nearest Cost Plus World Market for the Golden Llama Treasure Hunt, you could score big!
Remember to visit me on Facebook every day at 10:00 AM EST  for the day's clue! Today I will share it here as well to get you started. Here it is: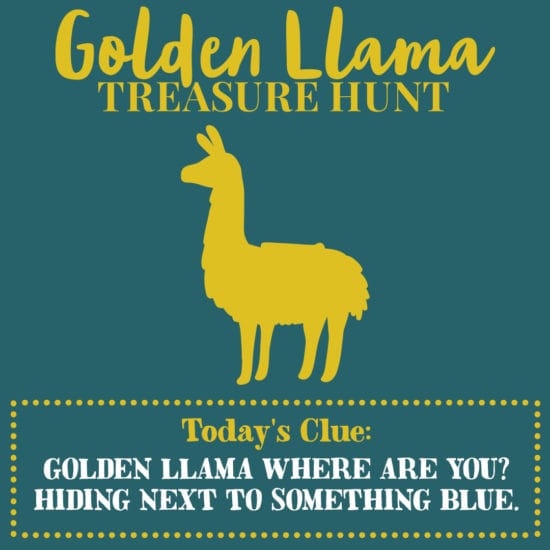 Good luck and happy shopping!
*This post may contain affiliate links, read my full disclosure here.