Wooden Wall Shelves & Kirkland's Gift Card Giveaway
It's a happy Friday today! Why? Because I have an awesome Kirkland's* giveaway for one lucky reader. The winner will receive a $250 gift card to shop Kirkland's! I mentioned last week that they are opening two new locations here in NJ, and I was lucky enough to get to attend a preview of the new Freehold store (located at the Freehold Raceway mall) last weekend, where I picked up some beautiful wooden wall shelves. Here is a quick picture I snapped outside.
I went with a group of friends. We all have different taste in home decor, and we all loved the store. There is something for everyone and none of us left empty-handed! I was loving this display, especially that gorgeous bench!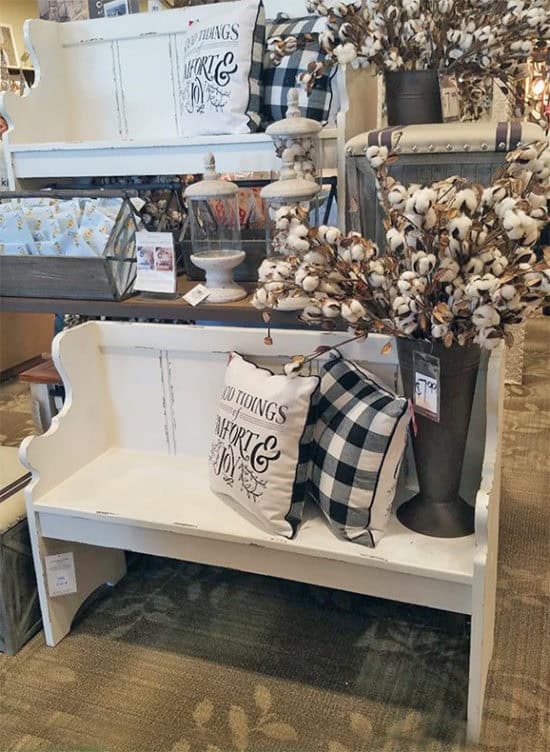 I spotted another display with wooden wall shelves, and thought they'd be perfect in my living room. I have one wall with a thermostat that is centered smack dab in the middle of the wall. For a long time, I had a canvas picture over it but it was annoying to move the picture to adjust the temperature. I've been considering putting shelves here instead and I finally did.
If you look really close you can see the thermostat box behind the basket and books.
Those beautiful bundles of dried leaves on the bottom shelf are actually Christmas ornaments, but I plan to leave these out all year long. They add a natural element to the shelves and they're gorgeous!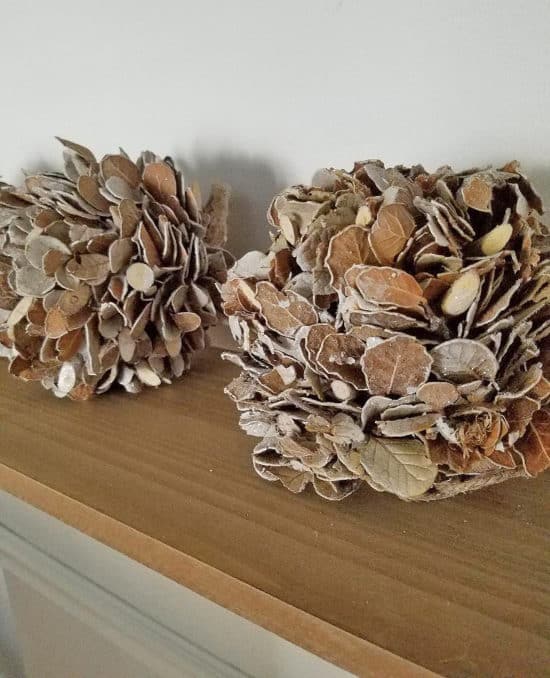 I also picked up a new faux fur throw blanket, this one is trimmed with pom-poms.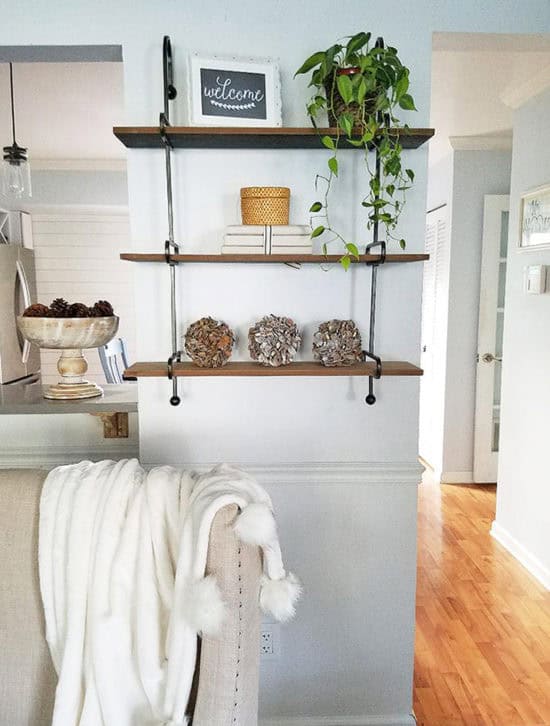 My niece was with me and she bought this same blanket, we both loved it.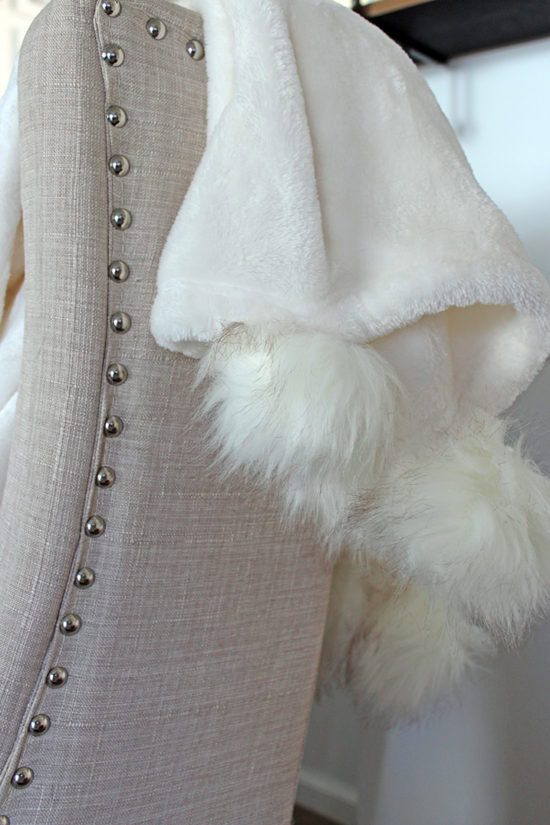 The welcome sign was a free printable I found online. When you google free printables the options are endless, it's a good way to get a quick decorating fix. My fabric covered book bundle has got to be my most versatile decorating accessory, I use those everywhere.
If you have the chance to check out one of the new stores, you really should. The grand openings for Freehold and West Long Branch are tomorrow. Check the website for coupons before you go. I might stop back there myself, there is a lamp with my name on it.
Enter below for your chance to win a $250 gift card to Kirkland's! Good luck!
*Thank you to Kirkland's for sponsoring this post, all opinions are my own. May contain affiliate links, read my full disclosure here.