Our daughter will be relocating soon to a new job in the middle of a popular city. She's currently looking at apartments and as with any city, you don't get many square feet for the money. While searching, we are also looking at decorating ideas and studio apartment decor.
You guys know I'm all about neutrals but my daughter does enjoy some color. I was inspired after looking at furniture and decor from Walmart Home. The colors in their Summer Home Lookbook inspired these mood boards I put together with Photoshop.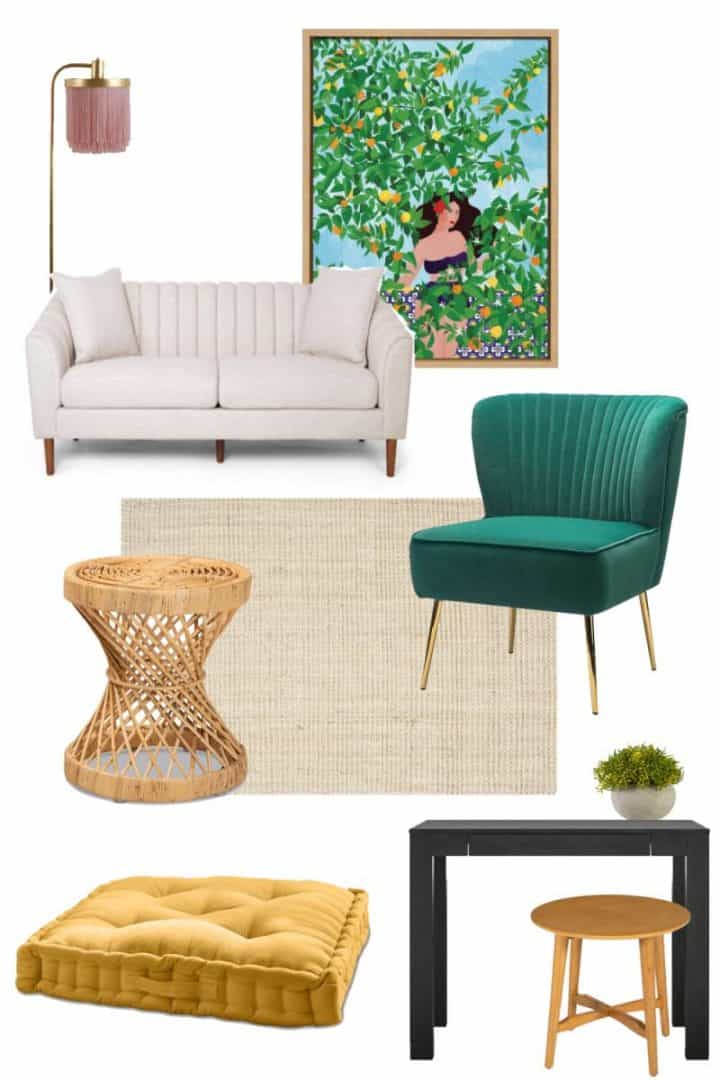 My daughter's favorite color is green and we have already agreed there will definitely be green-colored furniture in her apartment. This emerald green chair from Walmart Home was a perfect jumping-off point for the living room. Of course, I kept some of the bigger items for the room neutral to ground the space.
A small parsons desk could be very multifunctional in a studio space. It could be a desk, a vanity, or a spot to eat a quick meal.
To keep the studio apartment decor cohesive throughout I kept a similar color scheme for the bedroom mood board as well. Also using fun items from Walmart Home, I balanced neutral with pops of color.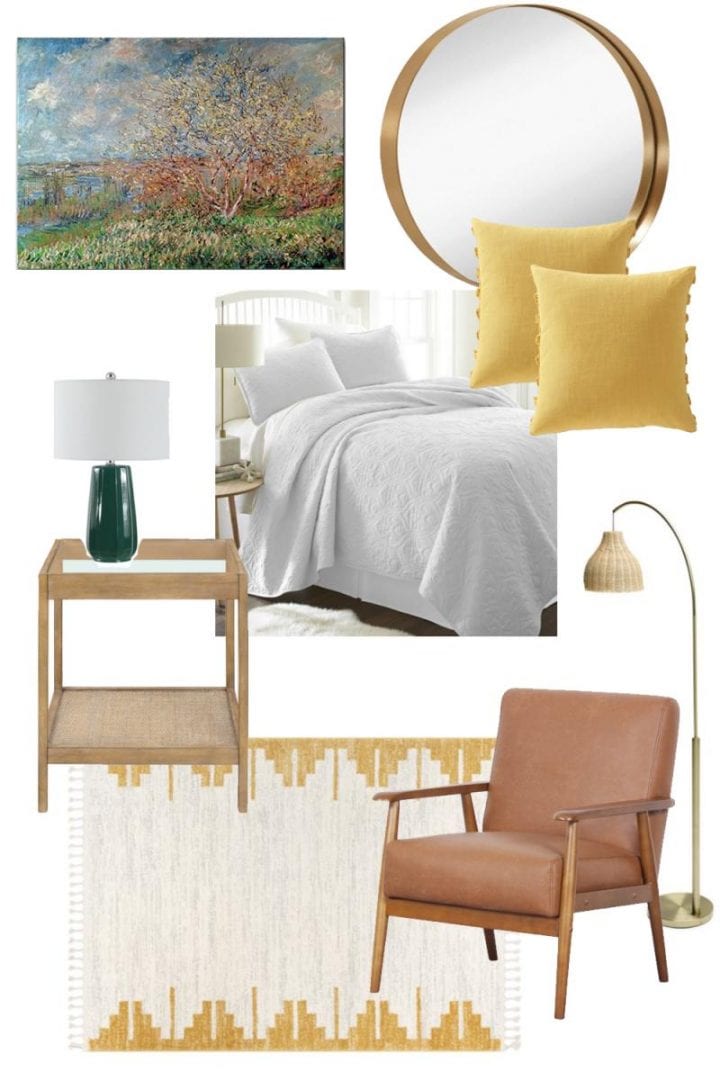 Secondly, I did another version of bedroom decor based on the pretty floral quilt shown below. My daughter definitely liked the first bedroom design better. What do you think?
We are not expecting her to have much storage space, so for the bathroom, I added a vertical ladder. Go vertical for storage in small spaces is a must.
Everything else here is light and bright. Definitely, a cheerful place to begin and end each day. I love the shade of the butter-yellow bath towels. I envision them rolled up, spa-like, on those wooden shelves.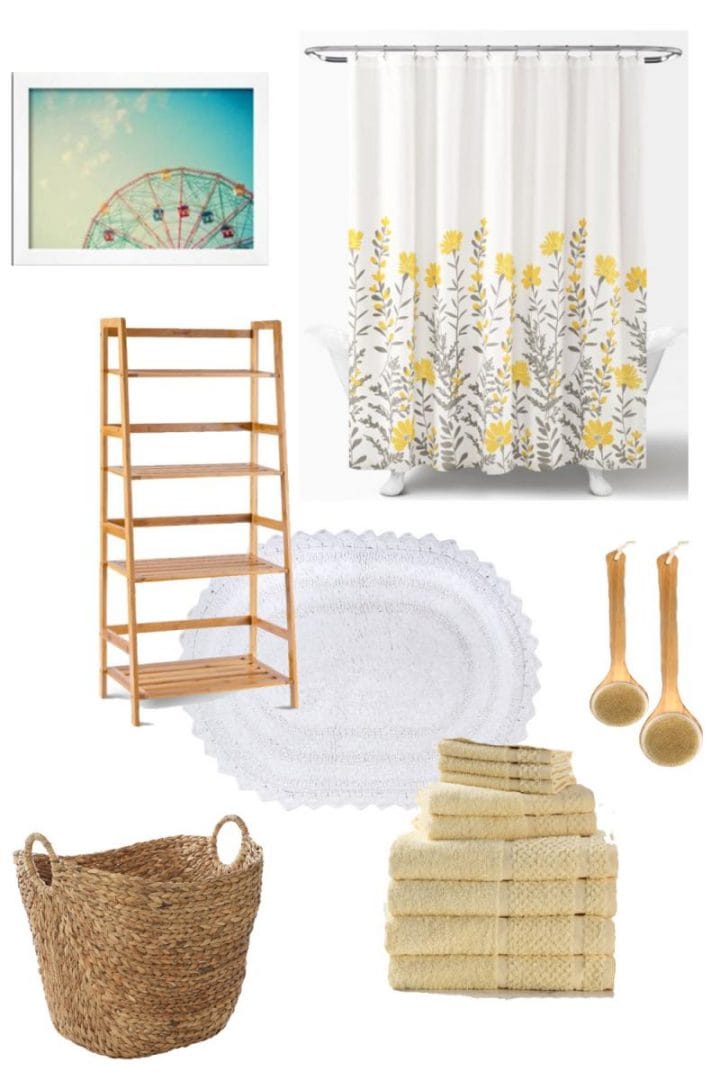 Do you love the fun pops of color for summer?
See something you like? You can find everything on these design boards at Walmart Home! You can also shop the look below.

This post was in partnership with Walmart, all opinions are my own.