Pretty Fall Decor For Your Home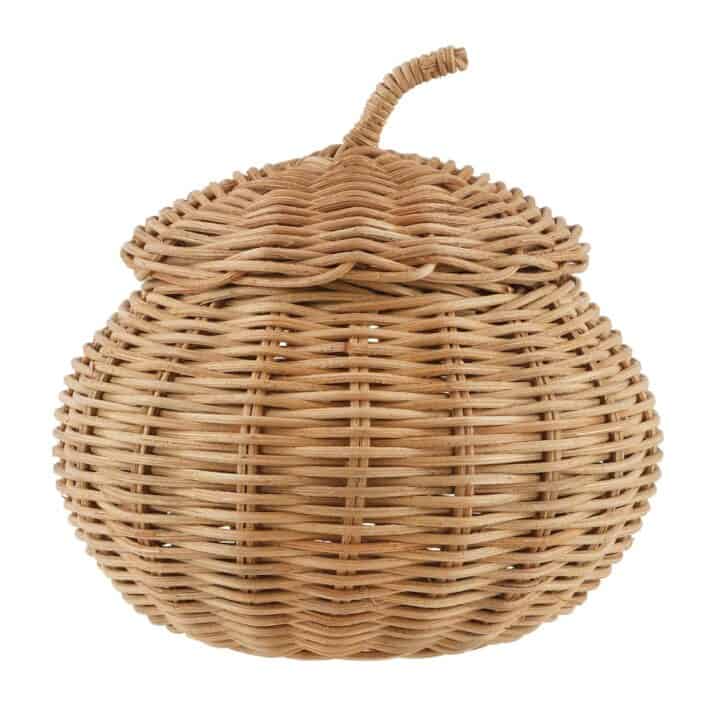 The calendar technically still says summer but it's already beginning to feel like fall a bit around here. I love seasonal decorating as a way to wake up my space, especially pretty fall decor.
That said, I do limit spending on seasonal decor throughout the year. I will only invest in fall and Christmas. With fall decor, you can leave it up for months, getting more for your money.
I've already spotted a great assortment of pretty fall decor out this year. Here's a roundup of some of my favorites so far!
Pumpkins & Gourds
So many cute little pumpkins this year but I especially love the little lidded basket-shaped one below. The dried gourds are great too for adding a natural element.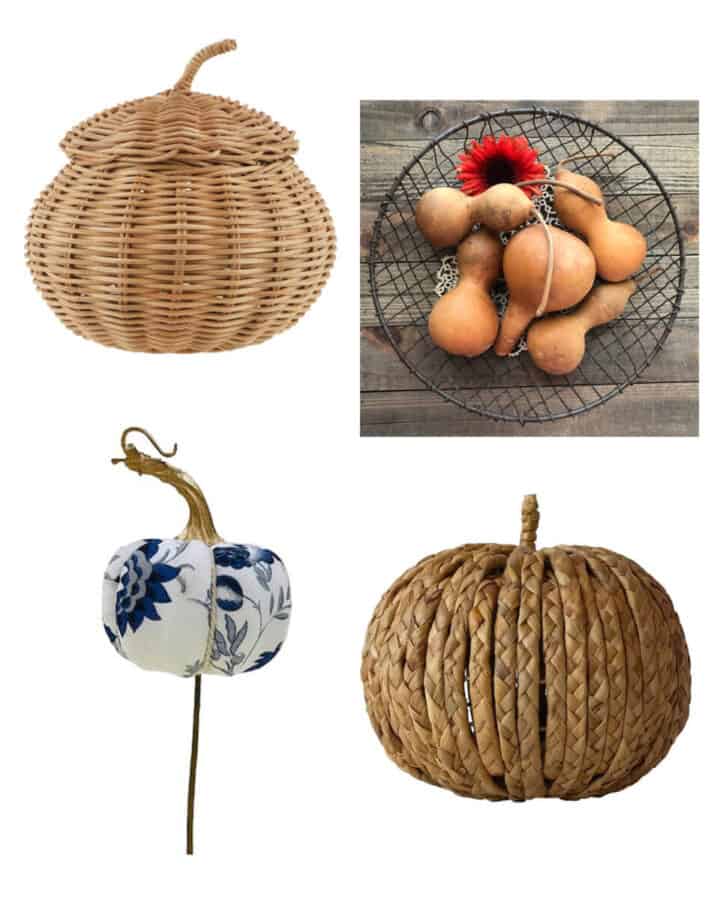 wicker storage pumpkin/dried gourds/blue and white pumpkin pick/natural woven pumpkin
Faux and Dried Florals
Dried flowers may not be for everyone, but I think they can be just as beautiful as fresh. Plus no need to worry about changing the water and they'll last indefinitely. A few years ago I used Yarrow to make an easy fall wreath that is still in perfect condition.
Another idea is to make your own dried flowers from your yard. It's a great way to extend the life of your garden.
Candles
Honestly, I'm not a big candle person but I do love the ambiance they add. Especially in the fall when daylight is getting shorter, it's a great way to brighten things up. Remember the floating candles I made a few years back? I still use those every year around this time.
Throw Pillows and Blankets
If you like simple fall decorating ideas, the quickest way to add a quick pop of pretty fall decor is with a throw blanket or pillow. I have the brown blanket below, it's such a good color. That white sunflower pillow is a nice way to acknowledge the season but still keep things neutral if you prefer.
Decorative Accents
I chose most of the accents shown below because they're not only great for fall but can be used any time of the year. Usually, I'm not a fan of bird decor but I do like owls.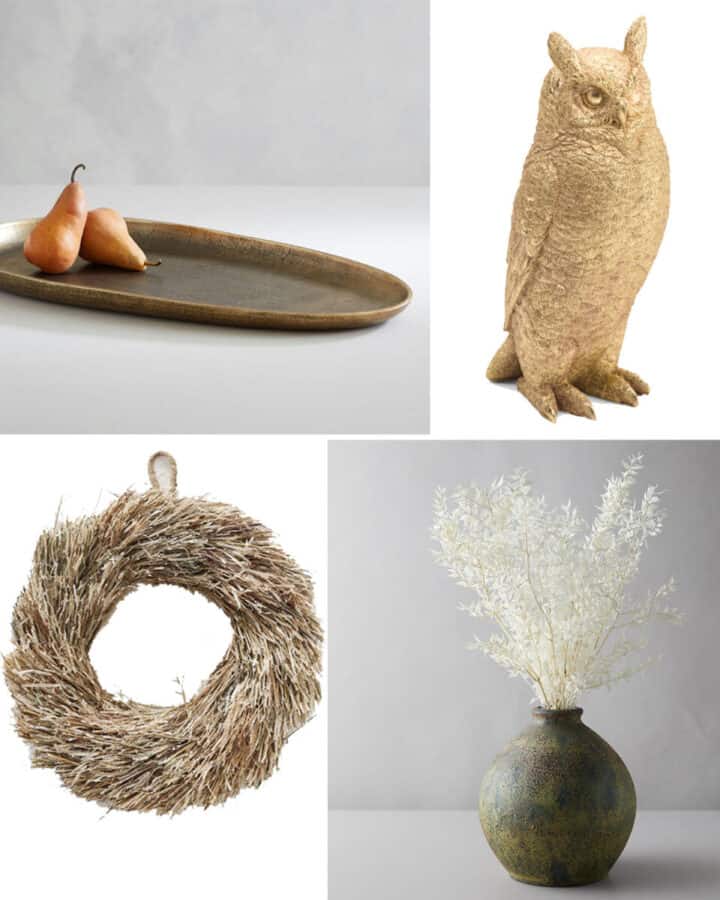 For The Kitchen
Fall also begins the season of baking. I really love to bake and the adorable accessories below would only make it more fun.
Fall Dining
Because fall is a season of gathering, what better place to add seasonal elements than your table? Creating a fall tablescape is another way to celebrate the season with family.
How do you wake up your space for fall?
---