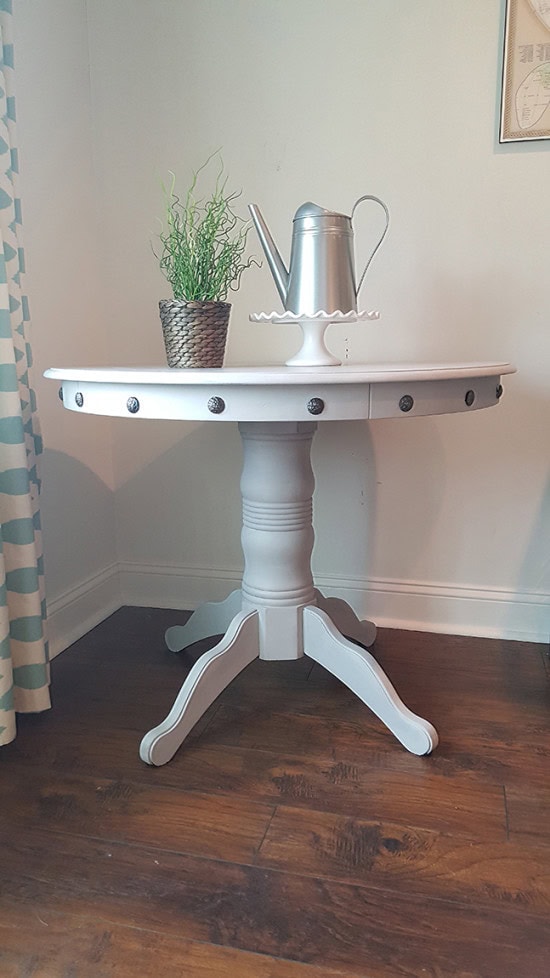 Sometimes you just need a do-over.
Mistakes are inevitable in life. We all make them and sometimes we just need a second chance. This analogy might be a little dramatic for a furniture makeover, but it's food for thought nonetheless. So here is my little do-over story.
After we converted our garage into a family room a few years ago, I bought a black pedestal table to put in there. It serves as an extra seating area for our small kitchen. It also works as an office. I often sit here to work and so does my husband when he works from home.
Soon after buying the table, I added nailhead trim to it for added interest. While I loved this, I wasn't really feeling the black anymore. After I finally got around to painting my ladder back chairs, I decided it was time to give the table the chalk paint treatment as well.
I used Annie Sloan Chalk paint in Pure White on the chairs and Paris Gray for the table. Because the nailheads were too difficult to remove, I used painters tape to tape them off. I won't give a detailed how-to on using chalk paint, you can find that here and here.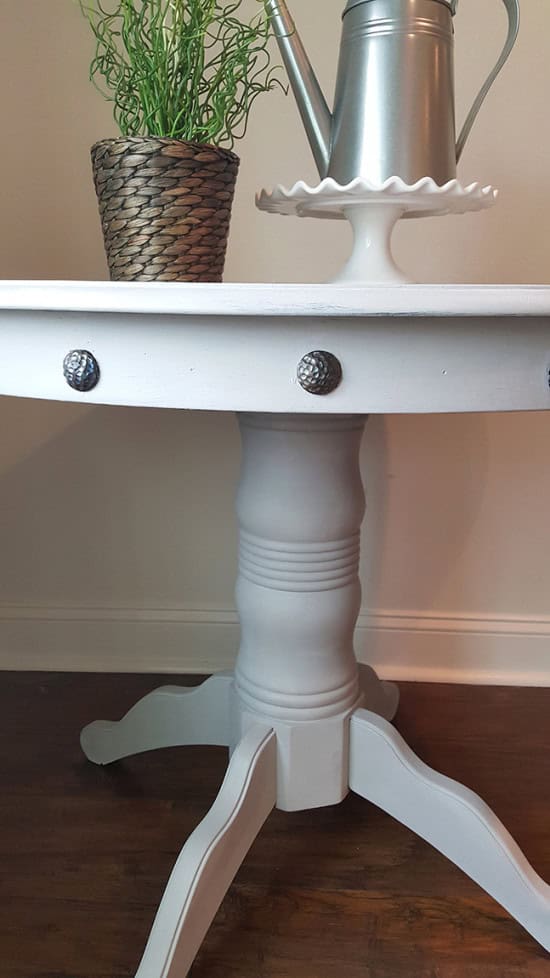 I took this photo when I was applying the wax. The wax acts as a sealer and protective coat on your furniture. It also adds a light sheen to the finished piece.
You can see the sheen better in this photo. The nailheads really pop now on the gray background.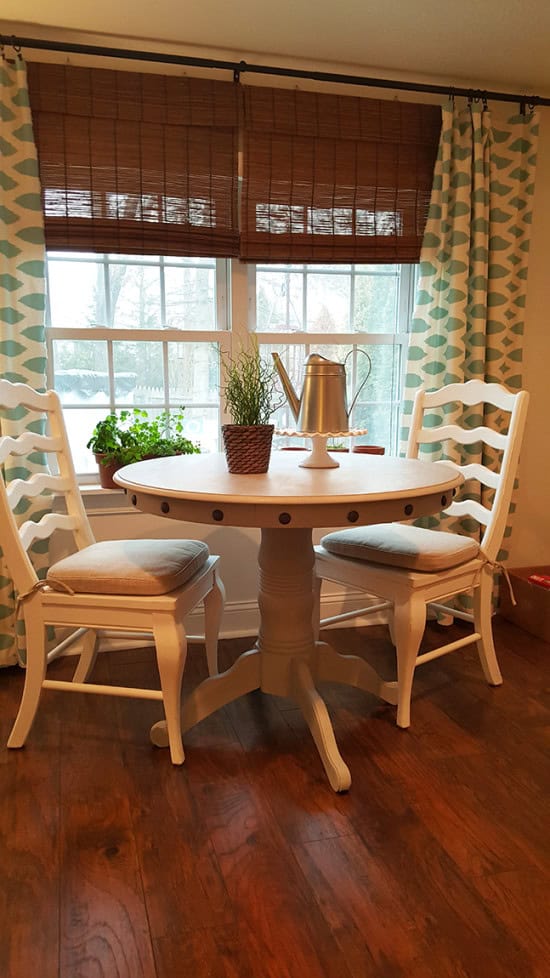 Here is the before, the first makeover and the redo.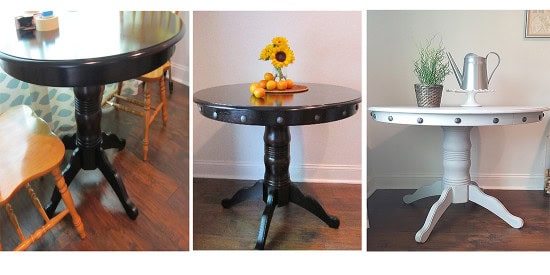 The lighter, brighter pedestal table is like a breath of fresh air in my family room now. I'm glad I gave it another shot because the only real mistake in life is giving up.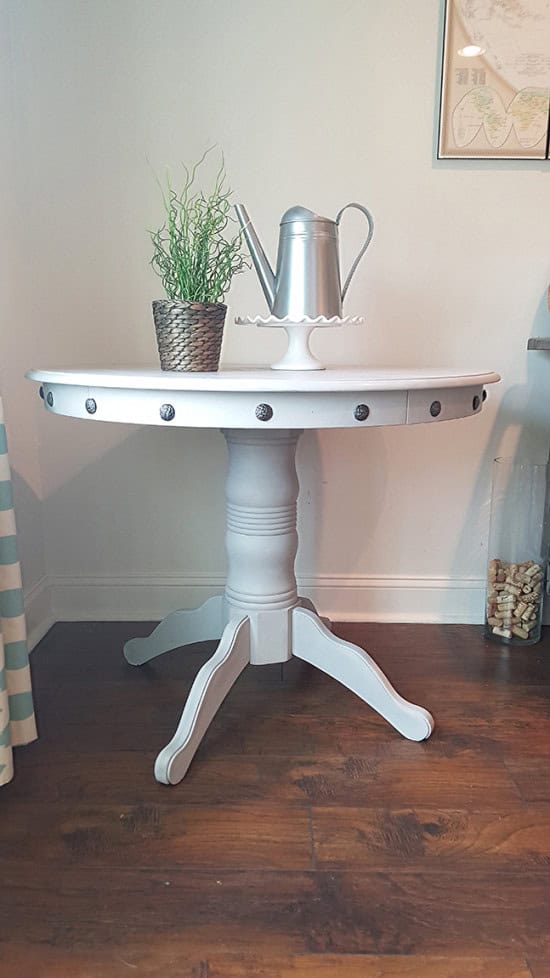 ~Update:  You can see more current pictures of my family room here.~
Failure is not the opposite of success, it's part of success.
This post may contains affiliate links, you can read my full disclosure here