You guys, whenever I go to the flea market I always end up buying vintage art. Sometimes I get lucky and score beautiful art in a beautiful frame. Often, I end up with beautiful frames and not-so-great art.
Beautiful vintage art began trending huge in 2021 and is only going to grow more popular this year. Though it really never goes out of style.
My love for vintage has inspired me to branch out from the blog with a small vintage art shop. It's something I've been working on for months and I'm excited to announce it's finally ready!
It's called Shop Home Revivals and it features digital vintage art. Vintage landscape art can sell for several hundred dollars or more depending on where you buy it. You guys know I go the budget decorating route wherever I can and share those ideas here.
The art in the shop is antique works that have been digitally enhanced to fit modern frame sizes. Because it's digital, it can be offered at super affordable prices! You can purchase and print today for instant gratification!
I've been printing my art out mostly with Shutterfly but occasionally will use Walgreens if I want it quicker. I like the quality of Shutterfly a bit better and the prices are comparable.
Sourcing this type of art takes a tremendous amount of time. For that reason, the initial offering is limited. However, as time goes on I'll be adding to it. I'm also working on done-for-you gallery wall options that will be available soon.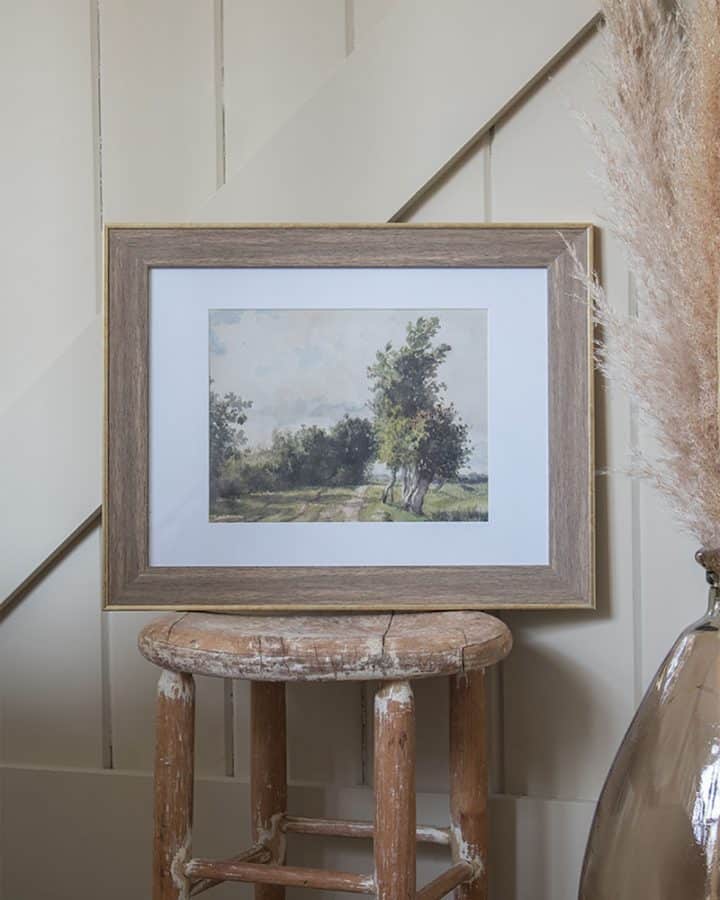 I have several more ideas I'm considering adding to the shop. Eventually, I may offer physical framed art that can be shipped.
Another idea is offering an option to customize your own photos. Such as taking a current photo and making it look vintage or turning a photo into sketch art. An additional option may be turning photos into watercolor art. Those are popular with home exterior pictures, but would also be so cute with pet photos.
I'm throwing these ideas out there for feedback. Let me know what you'd like to see!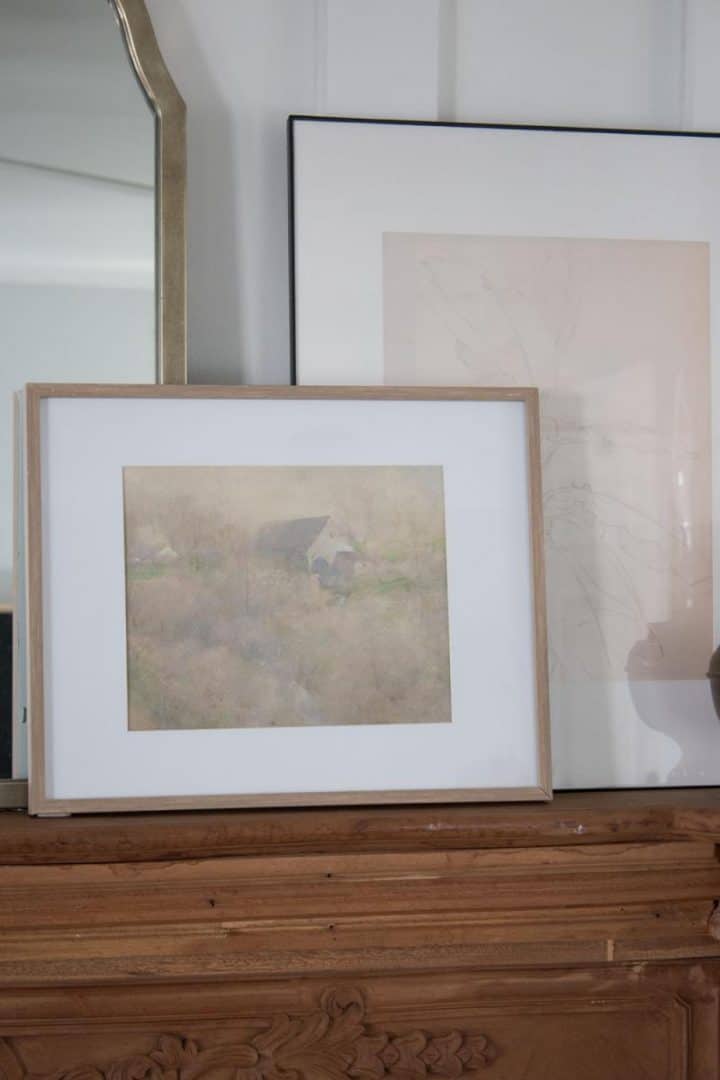 All the art prints you see in this post can be found in the vintage art shop.
The art looks good in modern frames but experimenting with vintage frames is fun too. I found a set of vintage frames recently on Facebook Marketplace that I've been using for some of my prints. The hound print below is shown in one of those frames.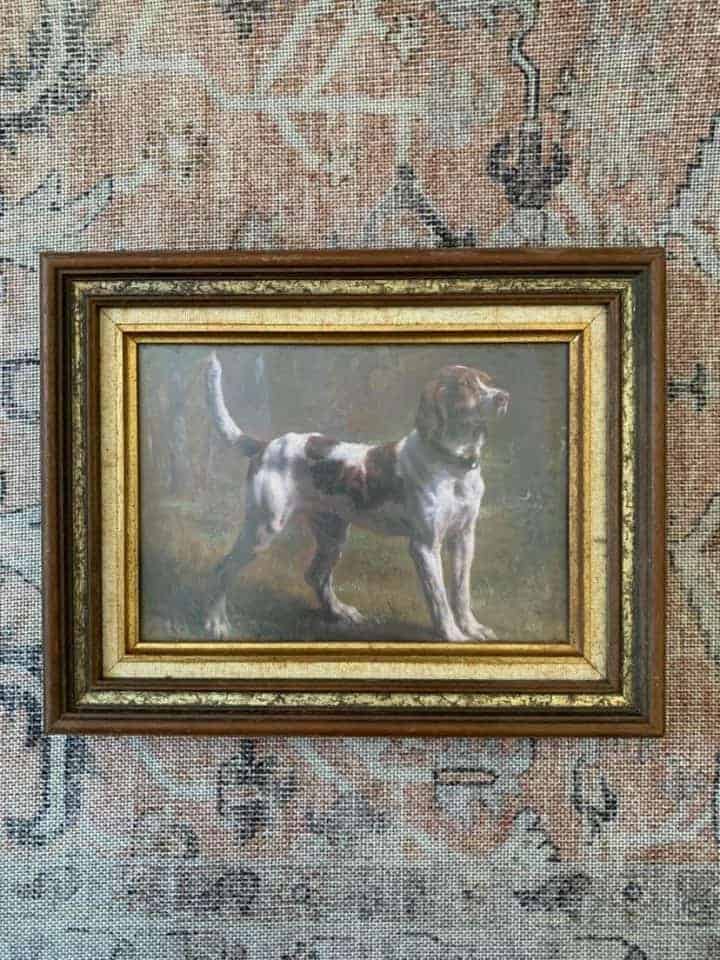 Stop by, check it out, and let me know what you think. I value your feedback!
---