New Favorite Non Toxic Cookware
---
THIS SET OF NON STICK, NON TOXIC COOKWARE IS AS BEAUTIFUL AS IT IS HIGH QUALITY.
---
After about 20 years of marriage wouldn't it be nice to get another wedding shower? Because after all that time, most of the beautiful things you originally received are probably no longer good, if you still even have them.
For example, our cookware. It was scratched up, and mismatched with random pieces over the years. It was really time for a new set.
I found Caraway cookware on Instagram and was interested in trying a set from them. Considering the number of years we use the same pots and pans, I really wanted a quality set.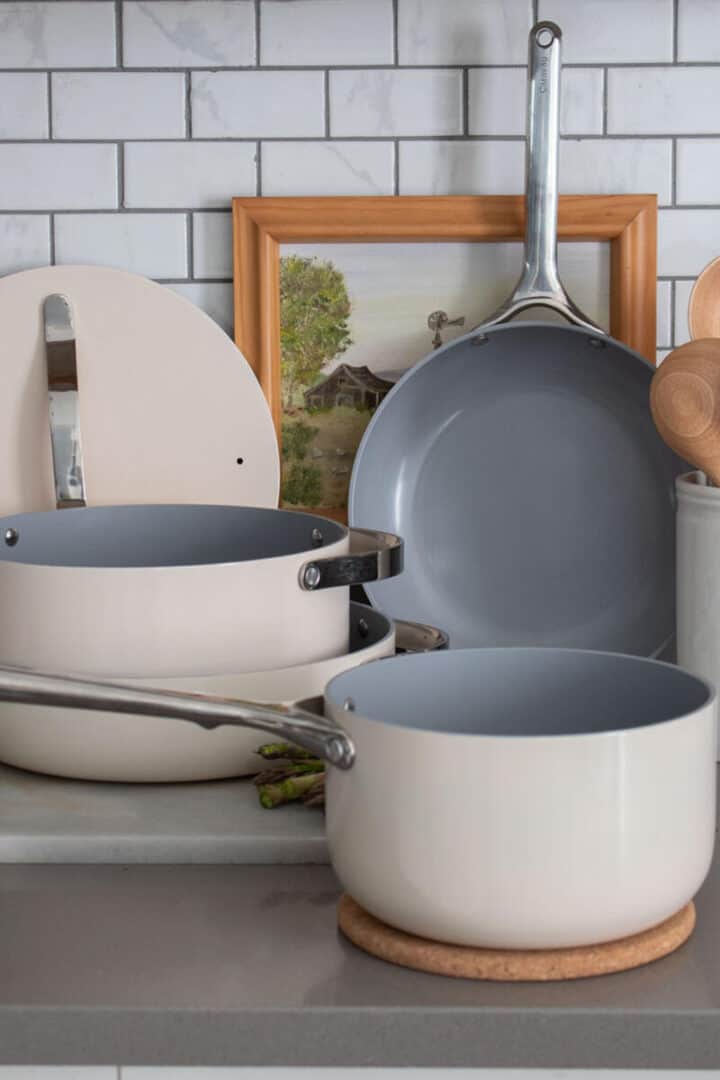 I ordered their classic cookware set in the color cream. They have several really pretty colors to pick from (like blue and green) so that was a tough decision. They're all really beautiful.
The set comes with a sautee pan, a frying pan, a dutch oven, and a saucepan, each with matching lids. The cookware has all the things you'd expect in quality cookware such as being nonstick, non-toxic, and eco-friendly.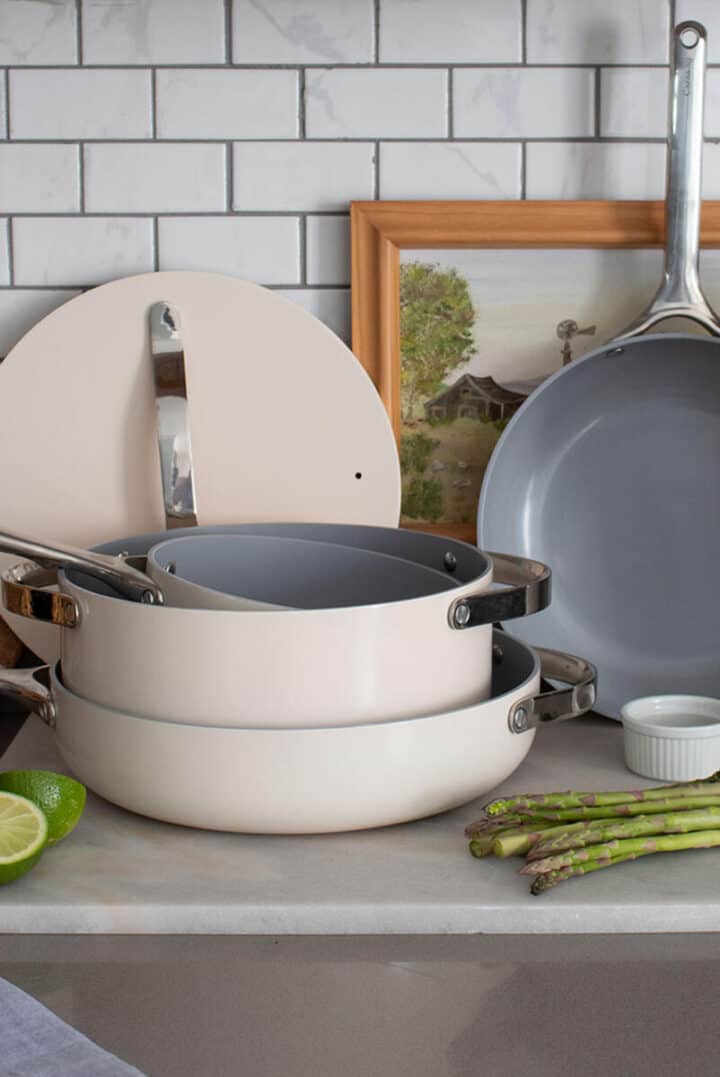 My favorite thing about the cookware is the storage organizers that are included. This is so good for maximizing storage space! Each pot and pan has its own holder and they are magnetic so you can pull them apart and reconfigure them however you'd like!
There's also a canvas holder for the lids that can be hung inside your cabinet door. Here's a picture of mine, I haven't hung it yet.
Another thing that I received in my cookware set are these cork rounds shown below. They fit under the pots and protect your countertops from hot pans. I didn't see these advertised on the website, so I'm not 100% sure they are included in every set.
These pans require very little butter or cooking oil due to the non-stick coating.
And seriously, aren't they SO pretty?
You can check out the Caraway website if you want to learn more. I read many of the customer reviews before ordering. With over 30,000 reviews they have almost a perfect 5-star rating.
---
This post was in partnership with Caraway Home, all opinions are my own.
---