If you're working on organizing after the Christmas craze, I've found some really pretty kitchen storage baskets!
While looking for hanging storage for fruits and vegetables for my own kitchen I ended up finding so many pretty options that I had to share.
Many of these are shown as sets but are actually sold individually. I included the links under the photos so you can check them out for yourself if something catches your eye.
I love the color and texture of these baskets available in graduated sizes which is great for storage when not in use.
This hanging storage basket is sort of what I was thinking of for my kitchen. Much prettier than the traditional metal hanging baskets, though I like those too. In my small kitchen, storing things in plain sight and using vertical storage (like my wall spice rack) is a must.
These look like they are made of a burlap-type material. I like how they're hung on a rustic pole too.
These very pretty woven baskets can be hung on hooks or right on the wall.
The bread basket below is for a countertop (or closet). I have a similar one that's vintage I use on my counter to hide snacks. It's perfect for storing the ugly potato chip and cookie bags (and for hiding the evidence, lol),
This one is really cool too. I like the wood weaving on it.
Another very pretty option in graduated sizes. If you need to store larger items, such as big bags of dog food, these would be great.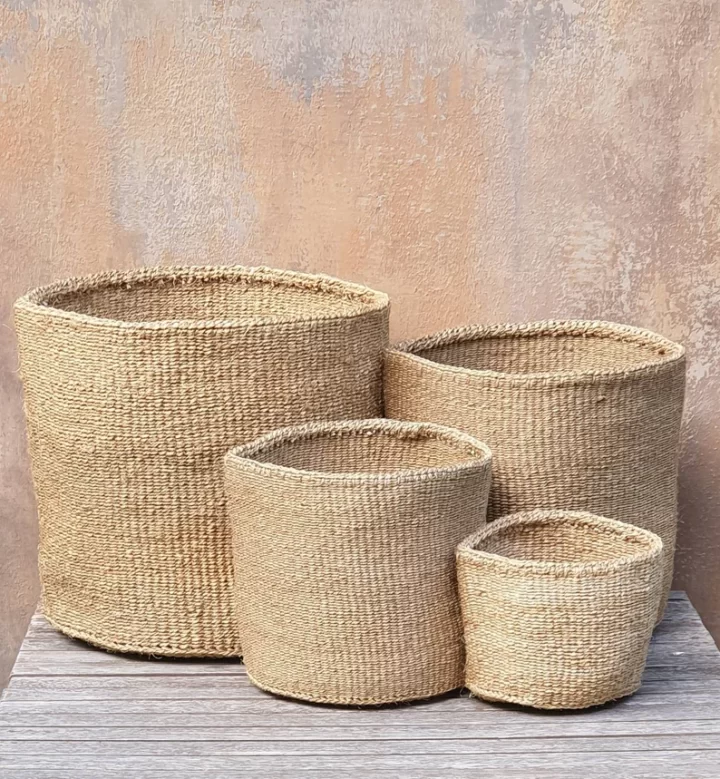 Love the soft colors of these three baskets. These would be pretty in any room.
I saw a trolly basket like this on marketplace recently but sadly missed out on it. I absolutely love this style! This would make a cute laundry basket you could roll right over to the washing machine.
Here is another hanging option. These have flat backs which would make them sit flush against a wall. They are also detachable, so you could hang them in any arrangement you want.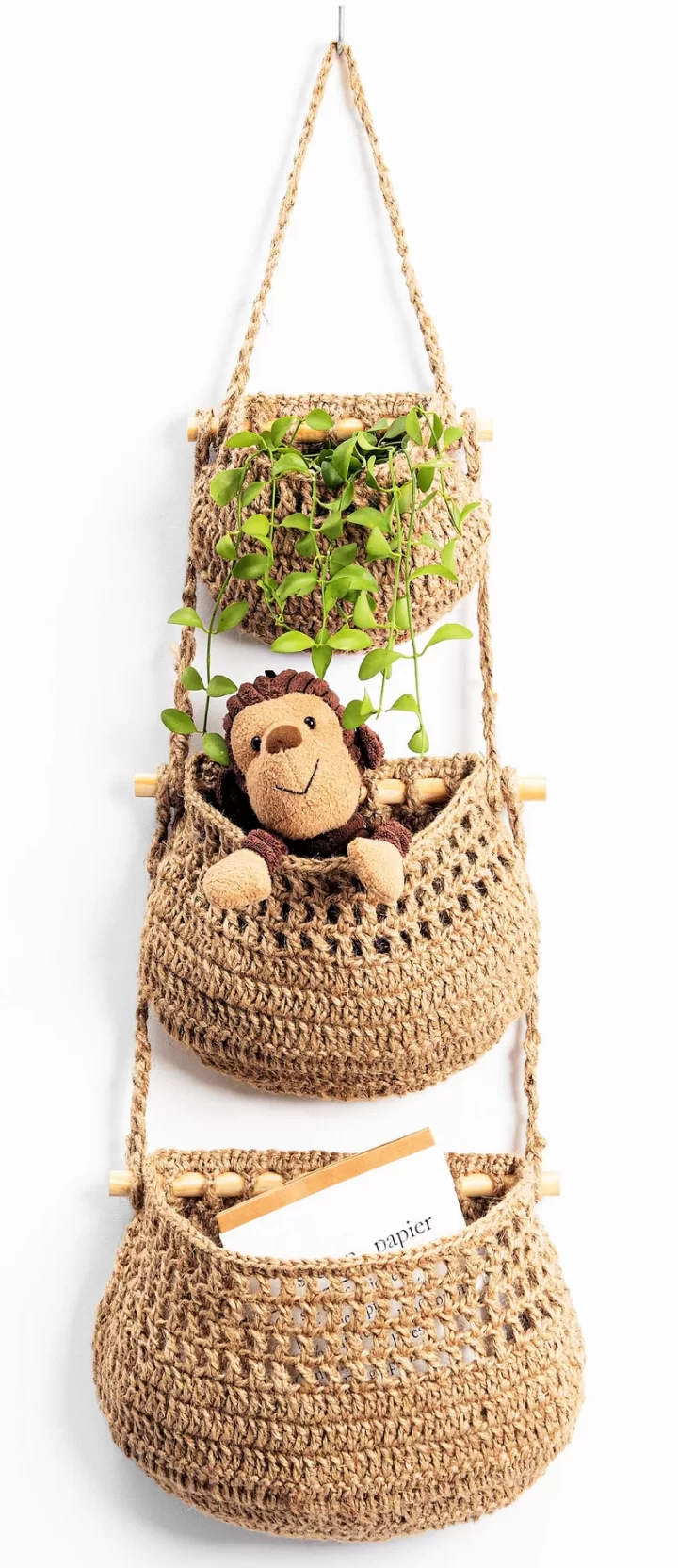 Another graduated basket option here below in more of a rectangular shape. These would be useful for almost anything.
Lastly, I wanted to include these leather hanging straps I saw when shopping around. These would be another pretty way to display kitchen storage baskets.
I'm a sucker for a pretty basket. How about you?
---