For those of us living in smaller spaces, we are always looking for storage solutions.  As I mentioned in this post,  one idea for kitchen storage in small spaces is to use the walls.  Vertical storage is a trick designers use when they need to maximize space.   This got me thinking about other ways to stretch storage in a small kitchen.
This first picture is my favorite.  Cutting boards, rolling pins and bowls left out can look amazing if you create a little vignette with them.
Use a serving tray to group together several kitchen items, such as cutting boards and salt and pepper shakers.  There are a lot of things in the tray shown below and it still looks pretty.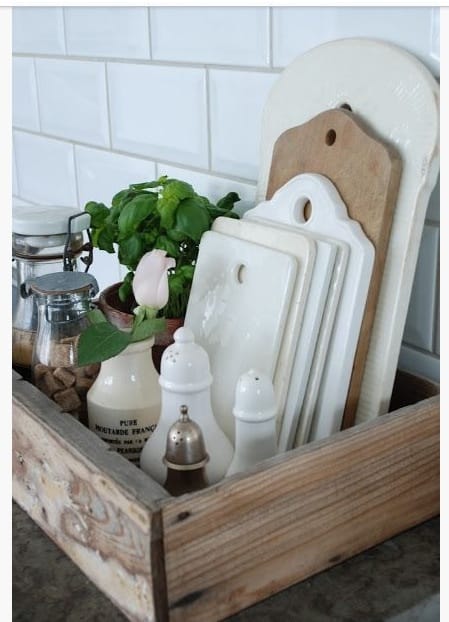 Take advantage of wall mounted magnetic strips for your cutlery.  You could also use these for scissors.  They even make small magnetic spice jars that would work with the magnetic strip for a pretty display.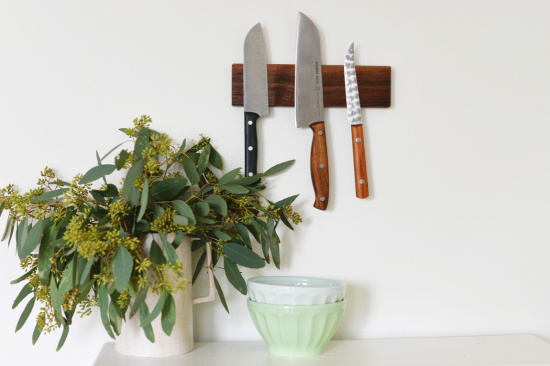 No room for cookbook storage?  Leave them displayed right on the counter.  It's convenient to have them right at arm's length when your cooking.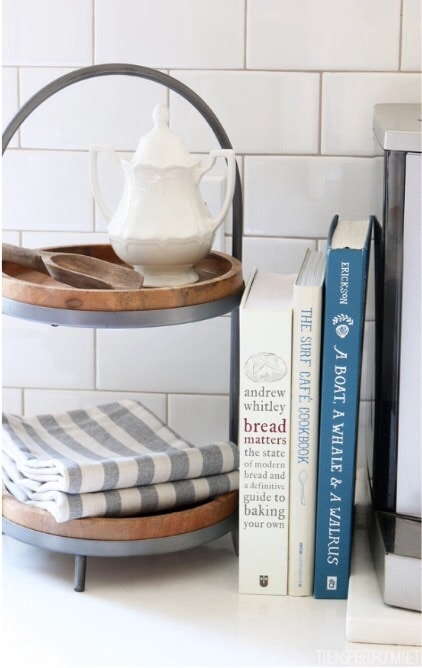 If you have a lot of cookbooks, storing them together in a vintage basket will make them look neater.  If you have items grouped in baskets or serving trays, it also makes for easy removal if you need to free up counter space when hosting a party.
Pot lids are always hard to store, they usually don't nest together like the pots do.  If you happen to have pretty lids, you can mount them on your wall  for a pretty display.  This idea also works for dinner plates.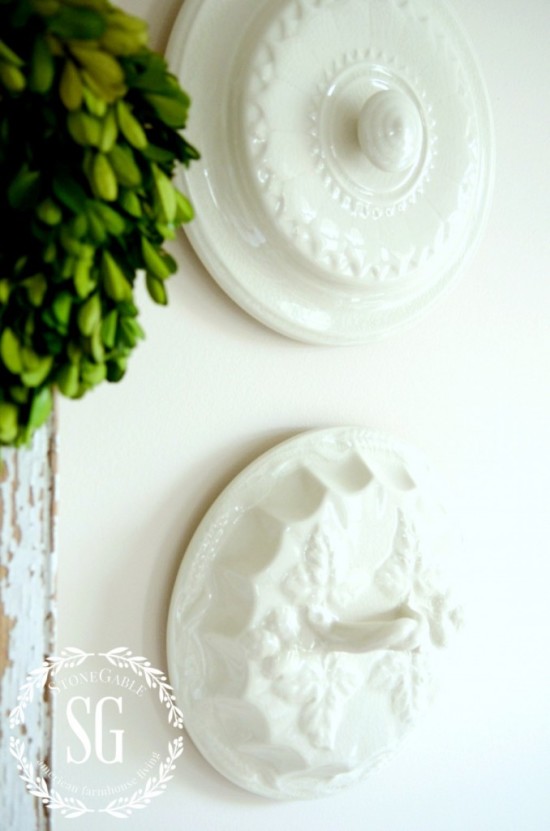 Arrange your often used utensils in a pretty pitcher on the countertop to free up drawer space.  Take it up a notch by using a grouping of 3 different sized pitchers.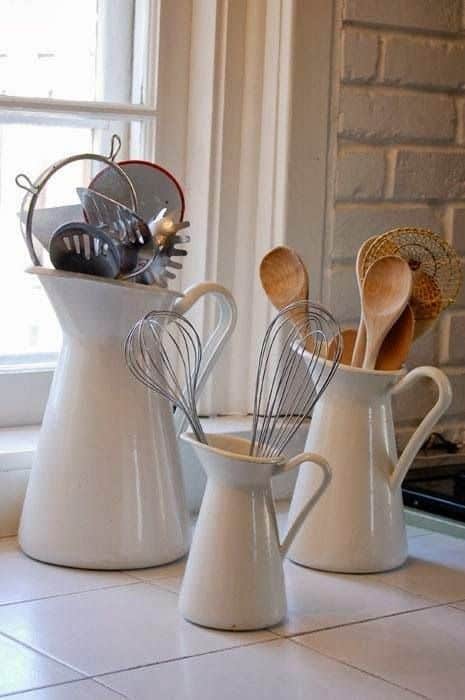 Displaying your dishes on open shelving leaves room in the cabinets for other items like groceries.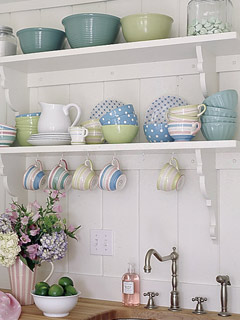 Create a coffee station.  This one was created using Ikea's Fintorp system.  Genius.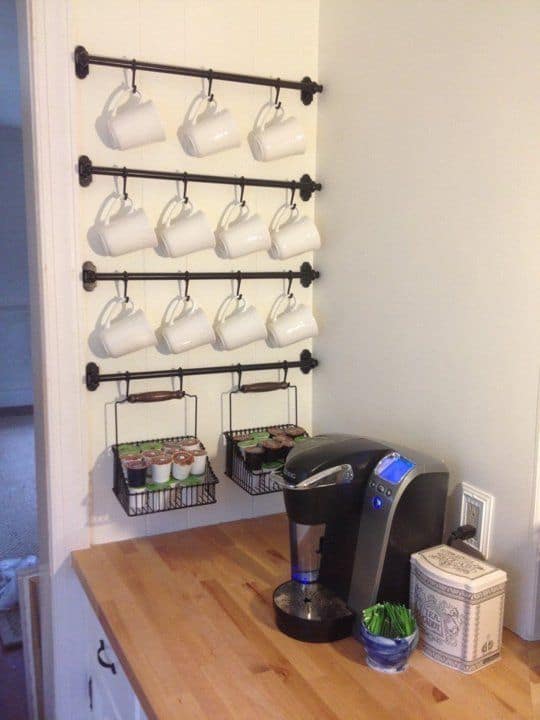 If your kitchen is too small for a dining set, think about adding a small island or a rolling cart for additional storage.   Or replace your kitchen table with a larger island with stools to have both storage and seating.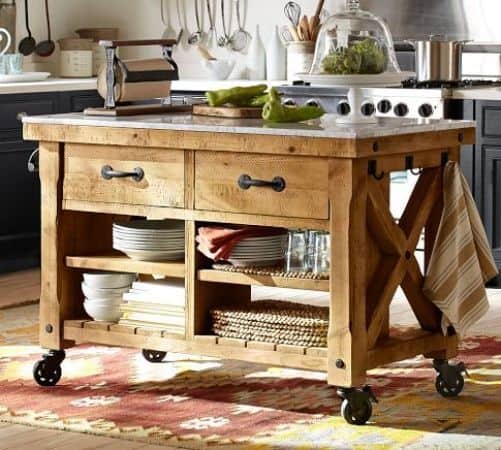 Storing things in plain sight really helps maximize every inch of storage space while also being functional!