Nearly Natural Artificial Flowers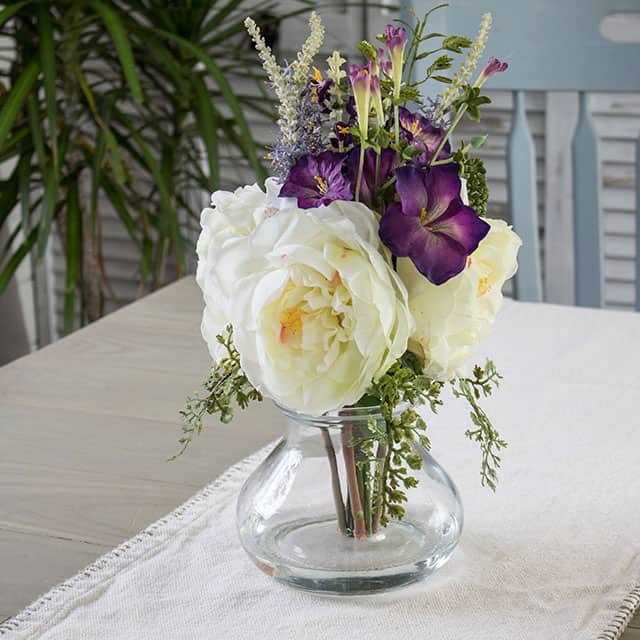 It's always nice when you have a fresh bouquet of flowers in the house, but I'm finding myself drawn to artificial flowers and plants lately. Last week I told you how I'm keeping things simple around here this year for the holidays. The fall harvest table setting was one idea, and today I have a simple solution for centerpieces that will complement that idea.
As I mentioned before, I was totally convinced by Oprah and Nate that fake flowers are a giant no-no. I can understand their reasoning, sometimes they look cheap and obviously fake. However, artificial flowers have come a long way since then.
Nearly Natural is a company* I recently discovered that specializes in artificial arrangements that look like the real thing. This rose and morning glory centerpiece is from them and I have to say I am really impressed with the quality. Would you believe these aren't the real thing? It makes a beautiful centerpiece on my kitchen table.
While I enjoy arranging flowers, I am not an expert at it and with the holidays coming up, it's one less thing to do. I don't have to worry about changing the water every day or about petals dropping and making a mess. Another plus for artificial flowers is that I don't have to worry about my cats eating them. We brought in a few of our outdoor plants a few weeks ago and I can't keep the cats away. When they eat my real plants or flowers it makes them sick, which leads to more mess for me to clean. And as my daughter always reminds me,  many real plants and flowers are poisonous to pets.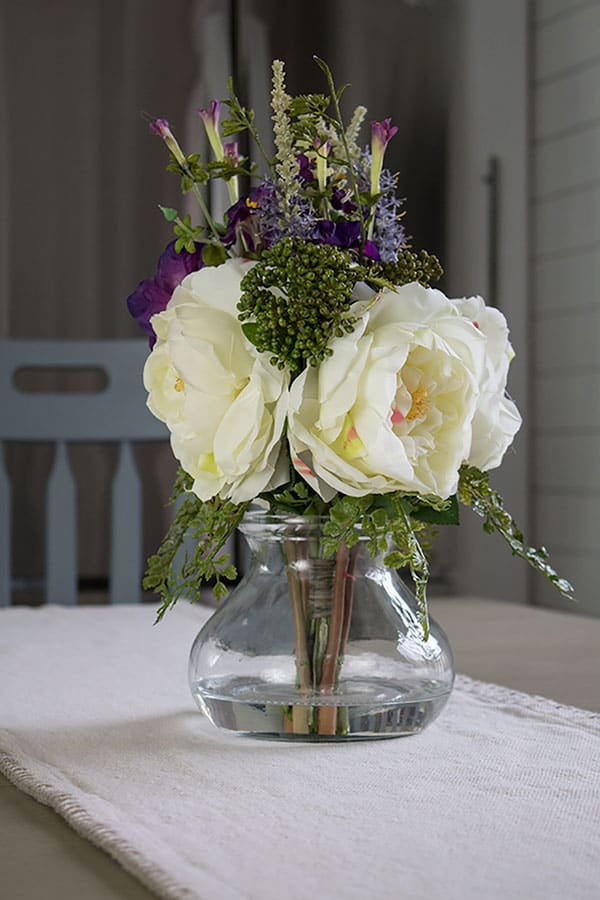 I've always loved the look of tall branches used as decor (very Pottery Barn) so I also picked up this Night Willow Arrangement. Not only would it make a beautiful centerpiece on its own, imagine 2 or 3 of these lined up the center of a large dining table. That would be impressive!
As with the floral arrangement, the branches look incredibly realistic.
Now my centerpieces are done before the holidays even start.
In addition to everyday centerpieces,  Nearly Natural also offers seasonal styles of artificial flowers as well as wreaths, swags and more. As a bonus today, you can take 20% off anything on their site using the code CPHoney which is exclusively for my readers!
Here is a sampling of what other beautiful arrangements you will find!
*This post was in partnership with Nearly Natural, all opinions are my own. You can read my full disclosure here.