Stunning Faux Fall Flower Arrangements
The colors of fall are so beautiful,  I love bringing a touch of that into my house. This year, I'm looking for beautiful faux fall stems and branches that can be enjoyed year after year. I used to be very against any type of fake flowers in the house. I think that was thanks to Oprah and Nate Berkus. On the Oprah show, they used to talk about how you should never use the fake stuff in your house. These days, I'm finding the faux fall flower arrangements are very realistic looking!
So rather than trying to replace wilted flowers every week, keep it easy this year with these done-for-you fall flower arrangements!
My favorite way to create a stunning display is with fall branches.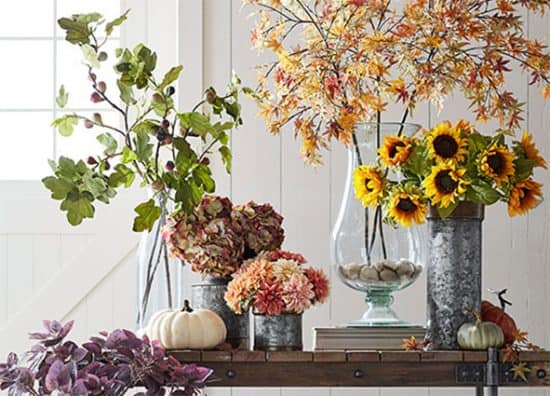 This copper vase with wheat is so beautiful!
A classic sunflower arrangement will always be in style, I love the container on this one especially.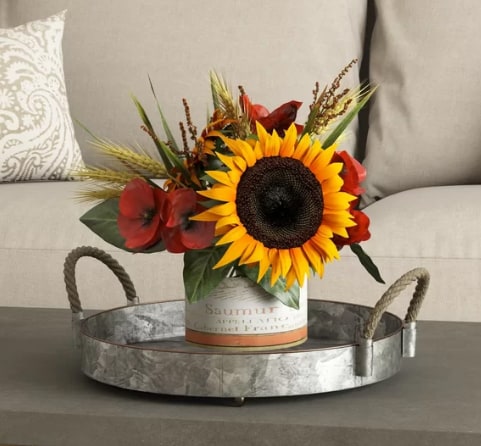 Purple pumpkins and cotton stems will take you right through to Thanksgiving.
I love anything in a set of three, and this pretty centerpiece with orange mums is no exception.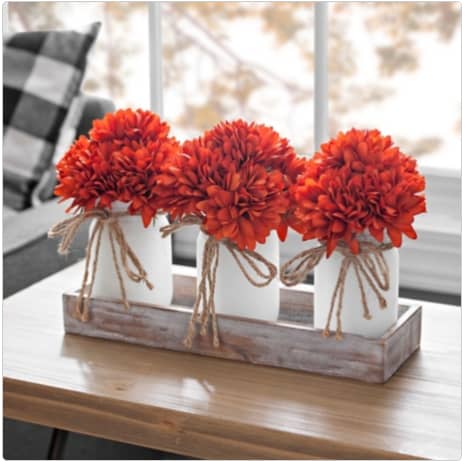 A wood vase with stems is a nice transitional piece from summer to fall.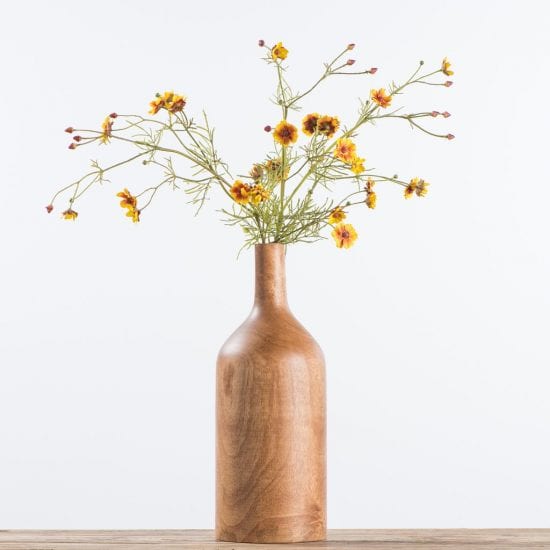 If you prefer non-traditional colors, check out this peony arrangement.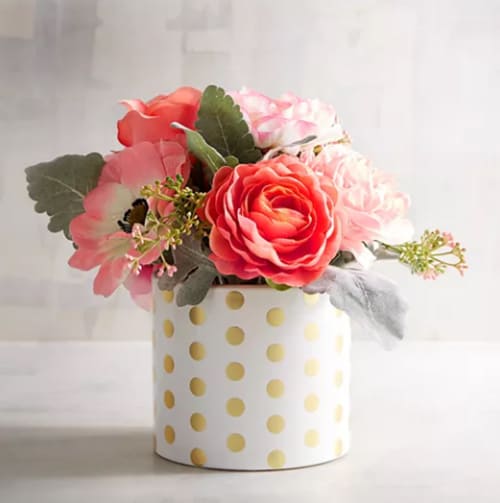 I've made floral arrangements in hollowed-out pumpkins in years past, but you can save yourself the trouble with faux succulents in a pumpkin.
When using faux floral arrangements there's no need to worry about changing the water every few days or the mess real flowers make when they start to wilt. What do you think, are you pro faux floral arrangements or are you still programmed with what Nate and Oprah told us?
Pin It: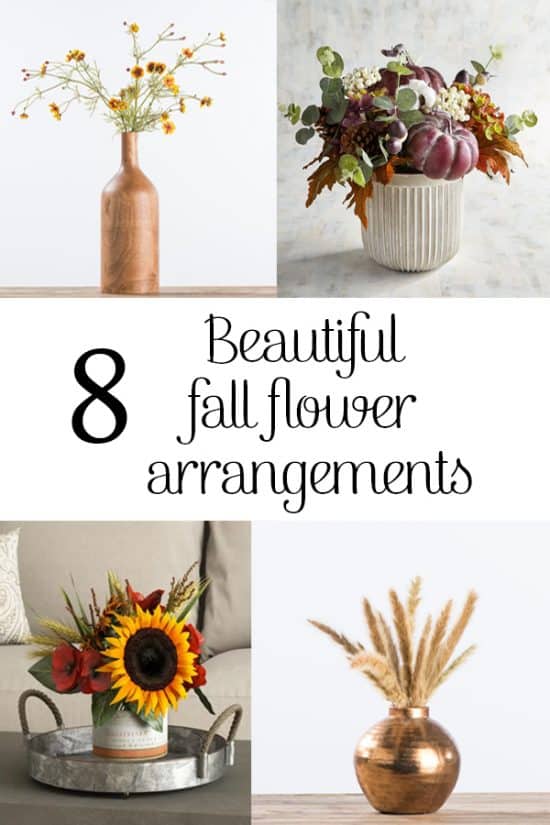 *This post contains affiliate links, you can read my full disclosure here.