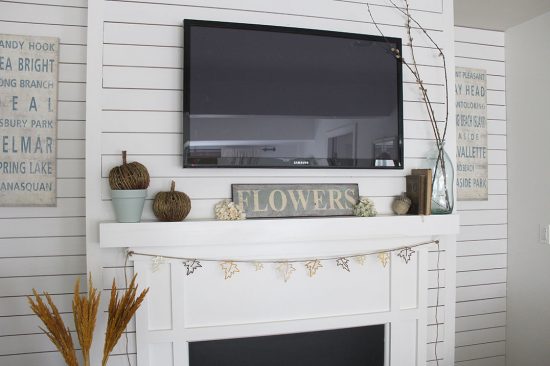 Last weekend the temperates went from about 105 degrees to under 60 overnight. There's nothing like the cooler temperatures to get you in the fall mood, so I started a little bit of fall decorating. I added a few fall touches to my family room mantel, but it needed a little something extra so I came up with this cute fall banner.
I loved the Spring banner I made last year with my Cricut machine*, so I headed over to the Cricut design space for some inspiration. I found this template and loved it right away. It was recommended to make it with cardstock, but I didn't have any on hand. What I did have were these pearl papers in the perfect fall colors. I wasn't sure if they'd be too thin to work with for this project, but I gave it a try.
I set up my machine and used that template to make three sheets of the leaves. You can see in this photo the hint of metallic glitter in the pearl paper.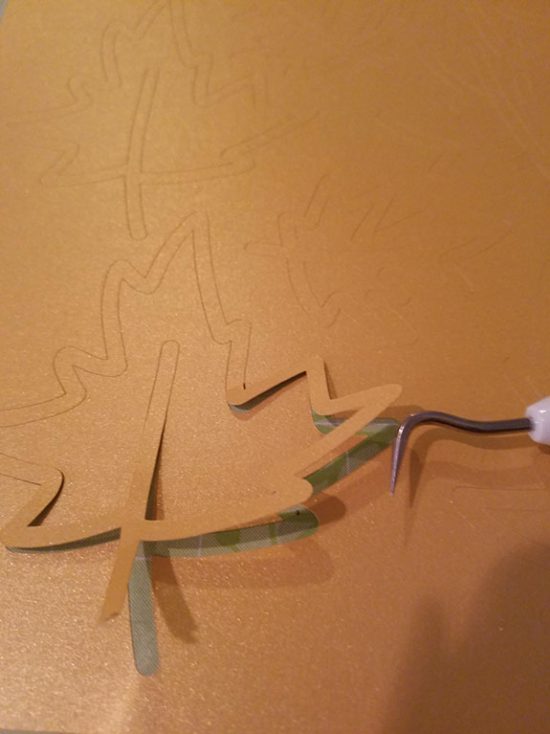 After removing the leaves from the cutting mats, I grabbed a piece of twine and some glue. I didn't want to use the glue gun on this project, because I thought it would be too difficult with the delicate paper.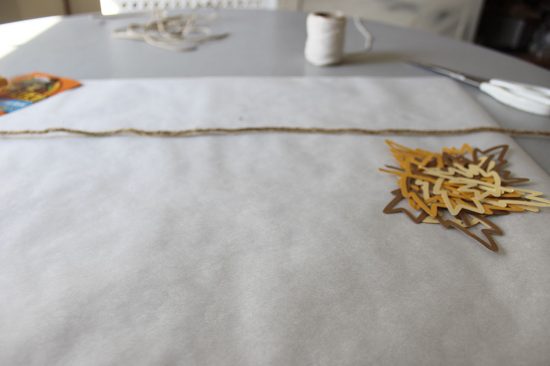 I had a bottle of gorilla glue with a brush applicator so I used that instead. I placed a piece of wax paper under the twine to protect my table. I spaced the leaves evenly apart and rotated the three colors when placing them on the twine.
It's as simple as that. I also added a few strands of the banner to my blanket ladder.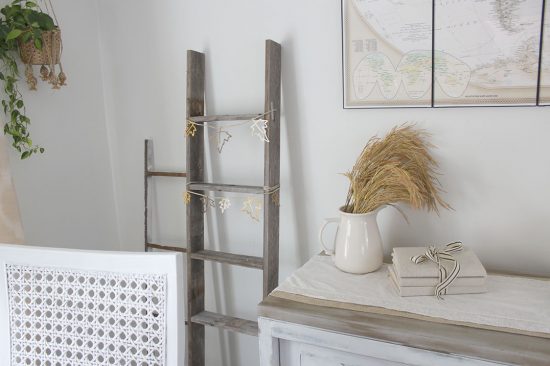 This fall banner really was the extra little something that the mantel needed.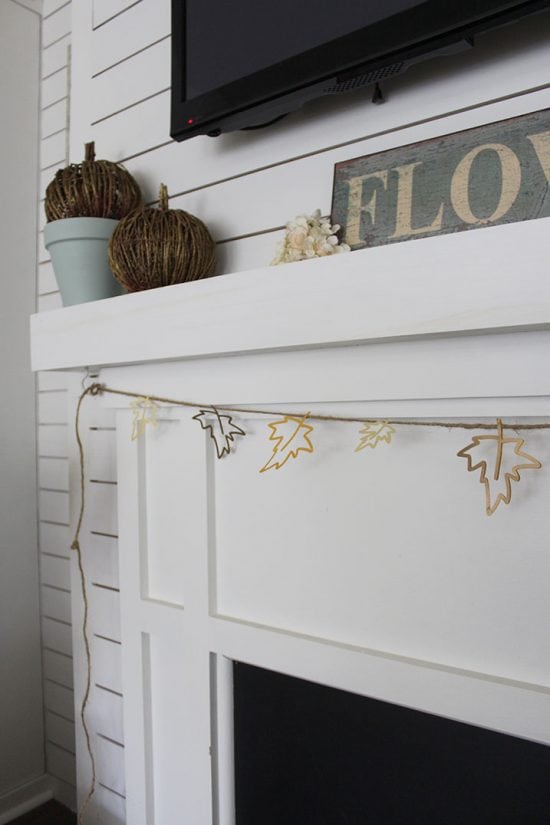 Super cute!
The Cricut machine is a little bit of an expense up front, but with the amount of things you can make with it, I would have to say it's an investment. I've barely scratched the surface with the number of things it can do!
This post contains affiliate links, you can read my full disclosure here.