How To Decorate Your Home on A Budget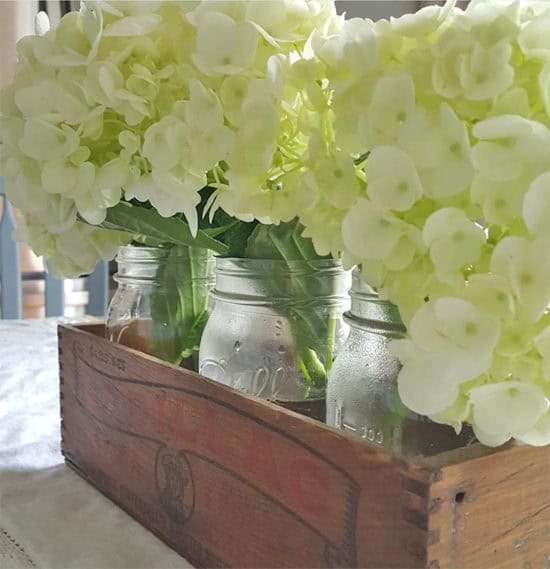 Hello! I've been extra busy lately working behind the scenes so today I have a guest post from an up and coming writer, Rachel O'Connor.  Decorating on a budget is something I always strive for, and Rachel has some great tips to share on the subject! Here is Rachel:
Let's be real, sometimes aesthetics is not cheap. However, this doesn't mean a home's design has to settle for mediocre decorating. Listed below are some solid tips and advice for decorating a home that don't involve breaking the bank:
1. Indulge in thrifting, flea markets, and vintage shopping.
Regardless of your personal sense of style, vintage and flea market shopping offers a timeless twist on finding one-of-a-kind pieces. In addition, hunting through a Goodwill or local thrift store is guaranteed to lead you to something as equally unique. Art pieces, old wine bottles, interesting frames, and funky sculptures are definitely treasures to look out for in these places too.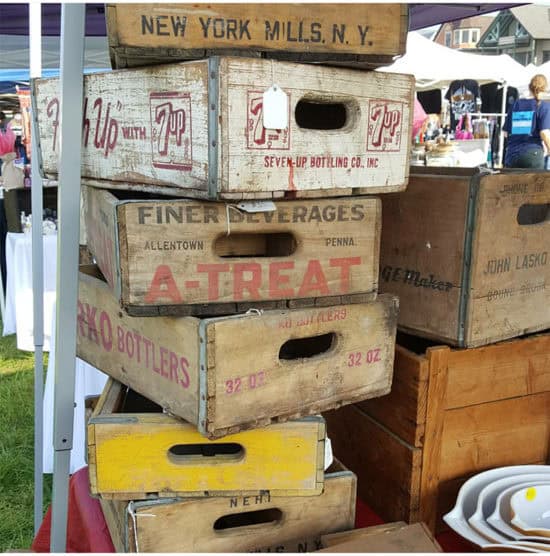 2. Craft your own decorations.
Embrace in the infinite scroll of Instagram and Pinterest for inspiration. Search up your desired hashtags and ideas to spark an idea for making a handmade item. For example, put flowers in mason jars, embroider basic curtains, or weave colorful baskets. What about hand-painting wooden coasters with favorite quotes and pictures? You don't need to be Picasso – giving your home a personal and artistic touch makes a home all the better! And quite frankly, painting your own artwork and hanging it on the walls is something cool to show off during housewarming parties.
3. Build your own furniture.
A great piece of furniture made by your own hands can not only be simple – but IKEA-worthy! From shelves, vanity pieces, and even headboards – DIY furniture saves a wallet from retail price purchases. Even a simple piece of reclaimed wood can be pressed up behind your mattress as the most prominent accent in a room. New windows can use a little pick-me-up with unique window treatments such as industrial rods and glass-writing pens to put up quotes or daily reminders on the windows themselves!
Cherished Bliss
4. Refurbish furniture.
Yes, that marble and rose gold trend can also make its way into your bedrooms and kitchens. It's easy! Majority of the time, real marble and rose gold metals are expensive. However, you can easily find marble vinyl stickers that appear to be the real thing and spray paint rose-gold paint on furniture and decorations to save on the investments of the real thing.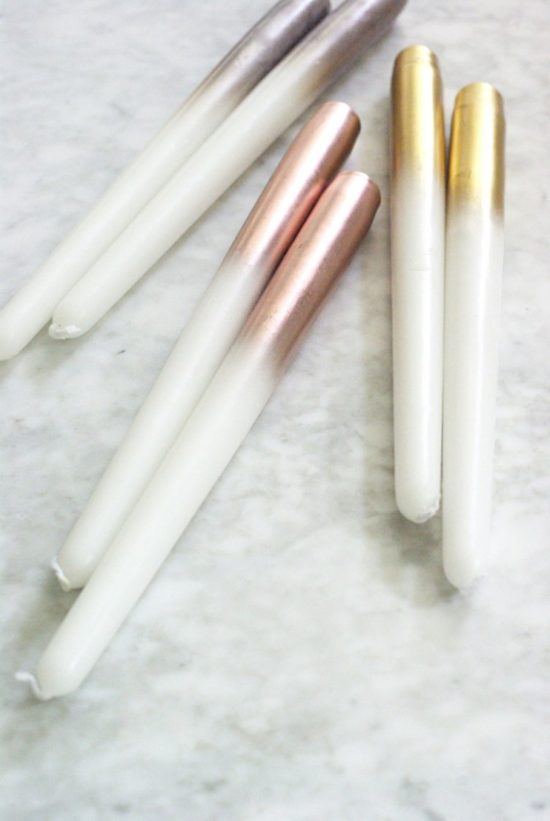 Oleander and Palm
5. Add quirky colors to unexpected places – such as a door or vanity table.
Ever thought about painting a door yellow or a vanity table teal? Out of the ordinary colors can bring your fun personality to a room. It's also scientifically proven that certain colors can affect your mood and cause you to feel happiness – so you might as well brighten up your home and your day with a splash of color!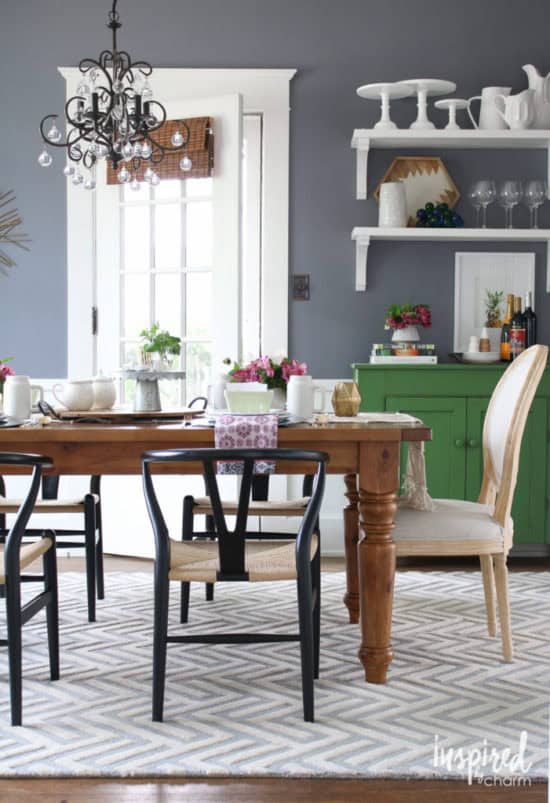 Inspired By Charm
Thanks again to Rachel for these great tips!
You may also like The Ultimate Guide to Beating the High Cost of Decorating and Cheap Decorating Ideas That Look Chic!