Homemade Cornbread Recipe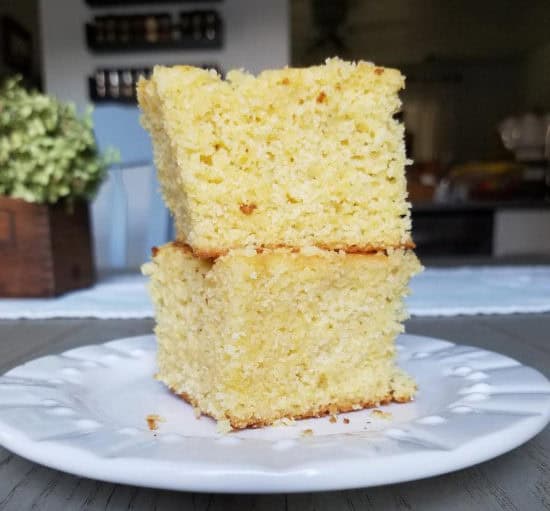 I don't share many recipes around here because honestly I'd rather be DIY'ing something. However, we do need to eat between projects and when I have a really good recipe, I will share it. Today I'm participating in another round of the Back to Basics series and the theme this month is tailgating. Tailgating makes me think of chili and nothing goes better with chili than this homemade cornbread recipe!
It's really simple to make. I make homemade cornbread whenever my husband makes chili. I also like to pair it with crock pot macaroni and cheese (that's another recipe I need to share one day!).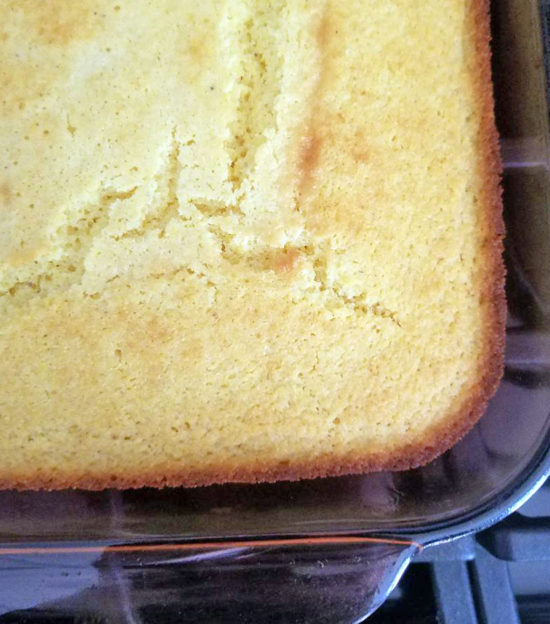 Here it is just out of the oven,  it bakes to golden perfection.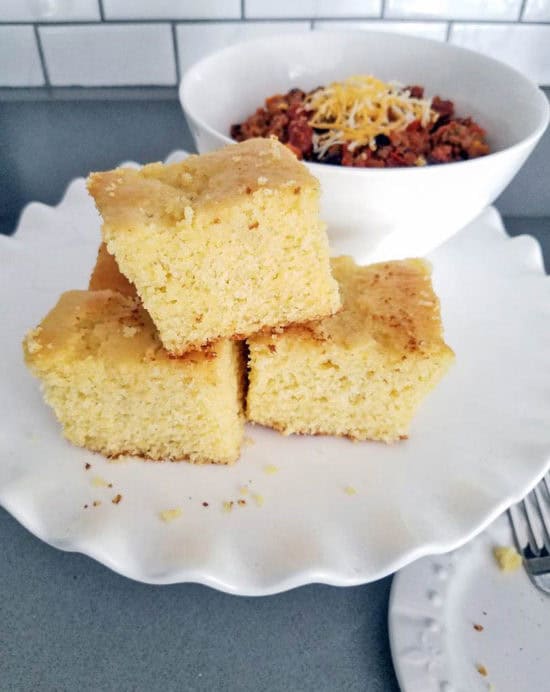 When I make chili, I make it very basic with just chop meat, beans and tomato sauce. My husband likes to add pepperoni and hot sauce. I didn't think I'd like his version, but it's really good. To be honest, he is a much better cook than I am.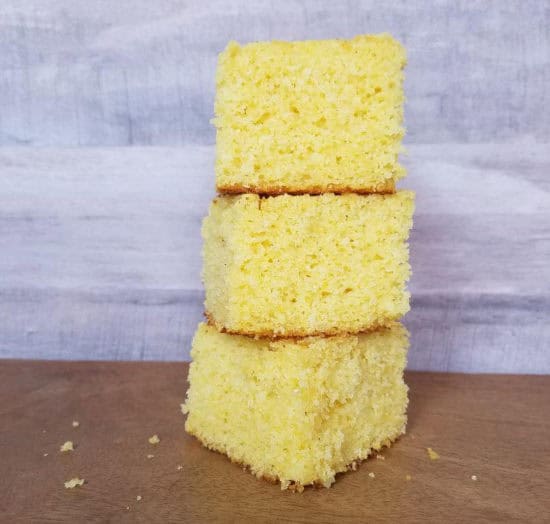 If you want to make a lower-fat version of this homemade cornbread recipe you can substitute applesauce for the vegetable oil when preparing the batter.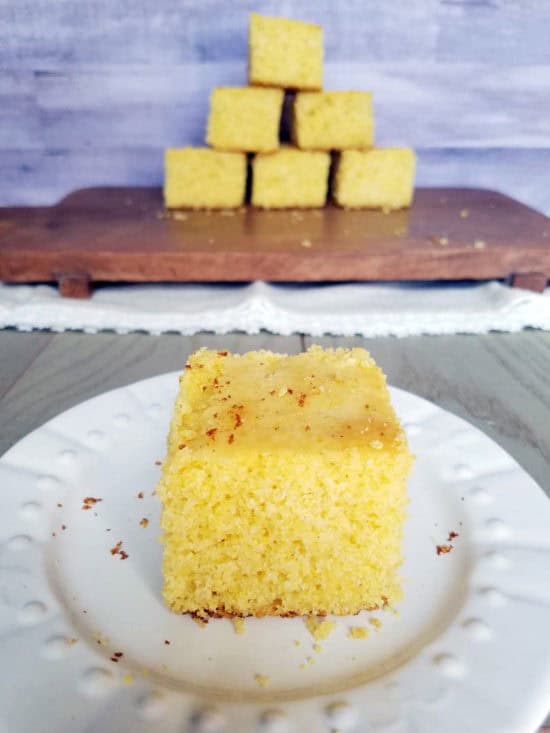 Click any of the links below to see my friend's ideas for tailgating season!
You can view my other recipes under my project gallery page. You can see last month's Back to Basics post on styling coffee tables here. Thank you to my friends at 2 Bees In a Pod and The Crowned Goat for organizing this series!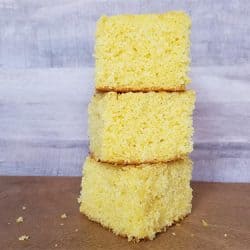 Homemade Cornbread Recipe
Ingredients
1

cup

flour

1

cup

yellow cornmeal

2/3

cup

sugar

1

teaspoon

salt

3 1/2

teaspoons

baking powder

1

egg

1

cup

milk

1/3

cup

vegetable oil
Instructions
Preheat oven to 400 degrees. Grease an 11 X 7 inch baking pan.

Combine all ingredients in a mixing bowl and mix until well blended.

Pour the batter into baking pan. Bake for 20-25 minutes or until a knife inserted into the bread comes out clean.