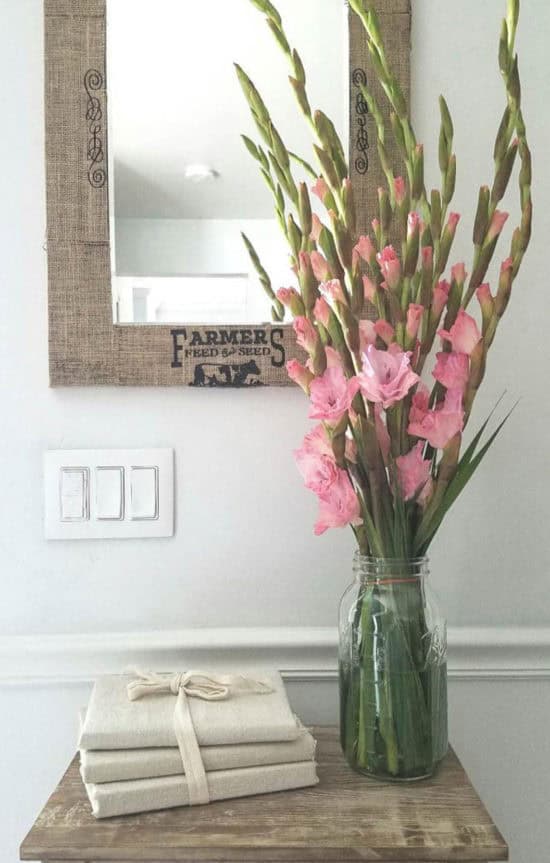 When I was working on my living room makeover this summer, I needed a mirror for my entry way. I  was working on a deadline, so I needed it quick. I found one that was the perfect size, but I really didn't like the frame. I bought it knowing that I'd eventually change it. I thought of painting it but since I never get tired of burlap, I decided to cover the frame with that instead. Here is what it looked like before (you can read more about my painted front door here).
I liked the mirror itself, it was just a little too traditional for my taste. I had a burlap sack that I had intended to use when I made this burlap wall art, but it was too small for that project. I wanted the farmhouse style lettering to be displayed on the top and bottom of the mirror, so I first sized out my pieces and began cutting.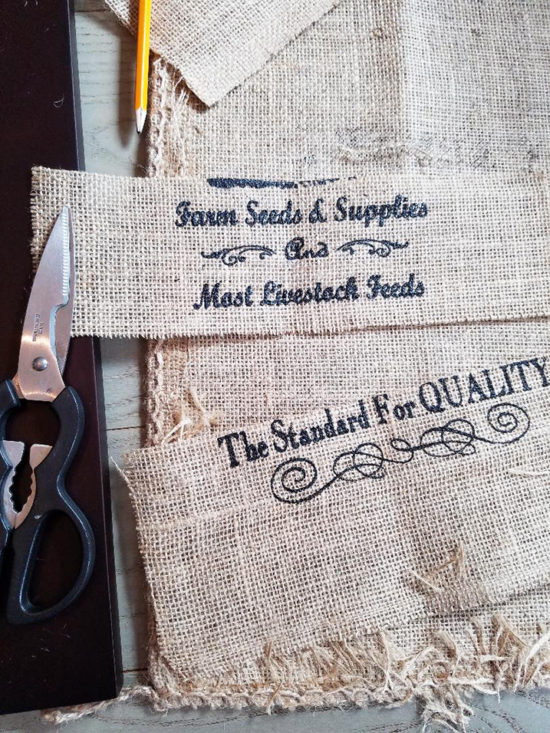 Burlap can unravel easily when cut. To help lessen fraying, cut a straight line between rows.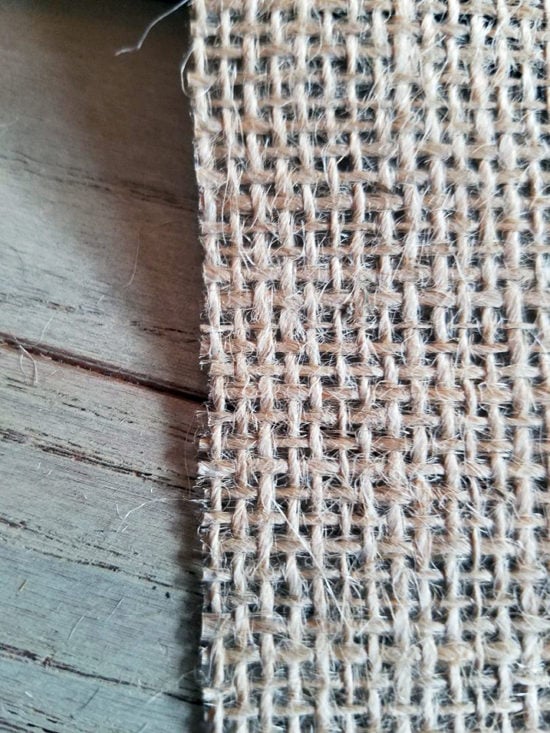 After I had all of the pieces cut for the frame and had decided on the placement, then I began attaching them.
Working in sections,  I painted ModPodge onto a section at a time and waited until the section was secure before moving to the next.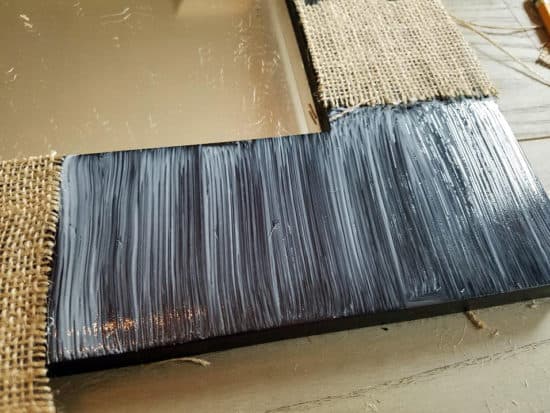 I lined up the edges of each section carefully. They're not perfect, but I think that adds to the charm.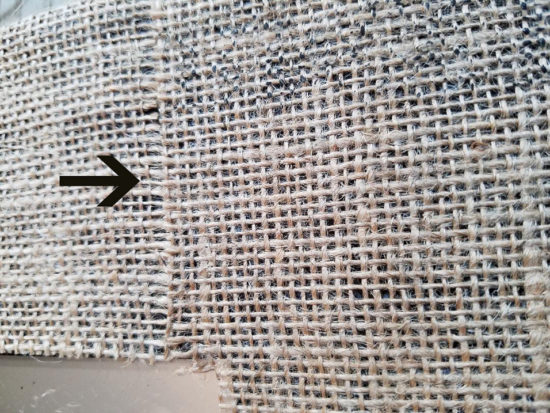 Once all of the pieces were in place, there were a few stray pieces of burlap here and there so I went back over some of the spots with Mod Podge. Here is the DIY framed mirror completed.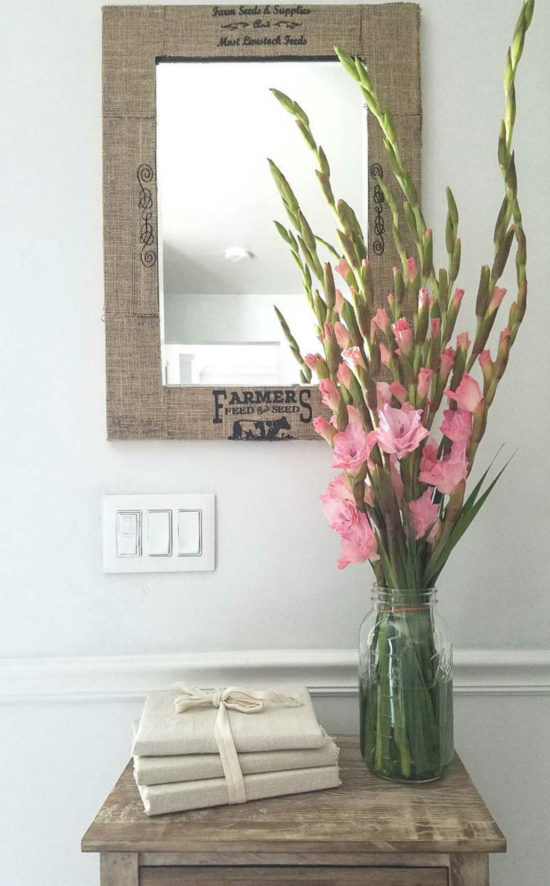 It's definitely not traditional anymore.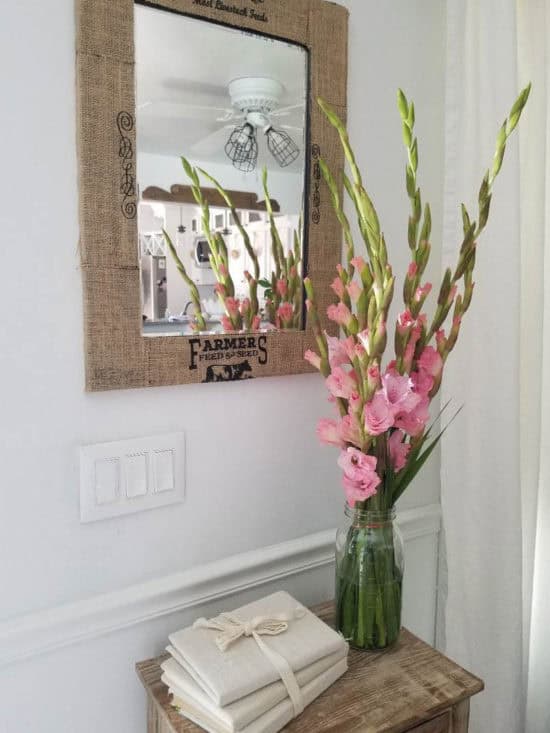 We also changed out the lightswitch plates. We had meant to change this when we replaced our electrical outlets, but never got around to this one.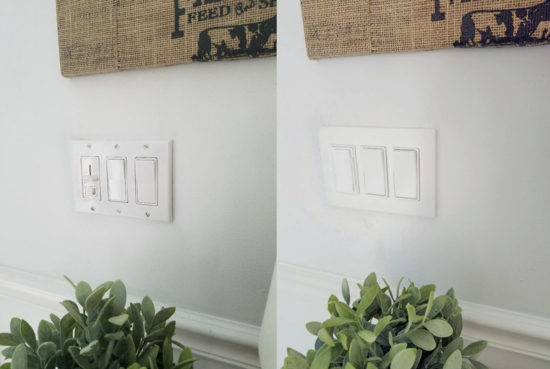 These switches from Leviton* are screwless, so they look much cleaner. They have a HUGE selection of color choices (including colors that match popular paint brand colors) that are easily swapped out. When decorating trends change, you won't be stuck with outdated switches or outlets. It's a brilliant idea!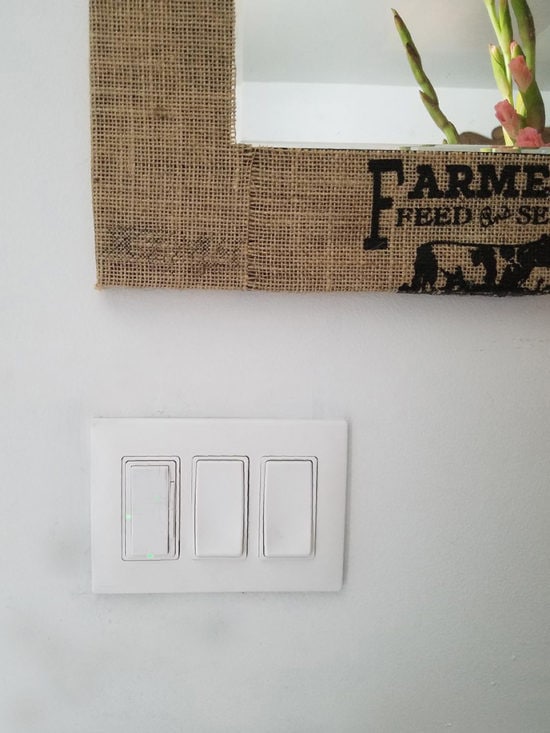 What do you think of my DIY framed mirror? Do you love traditional or do you think it's outdated?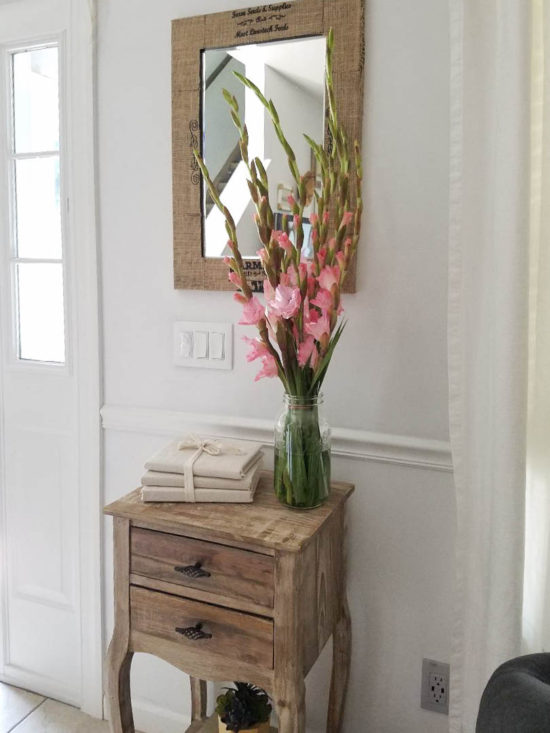 *Thank you to Leviton to providing the switches and outlets. All opinions are my own. You can read my full disclosure here.