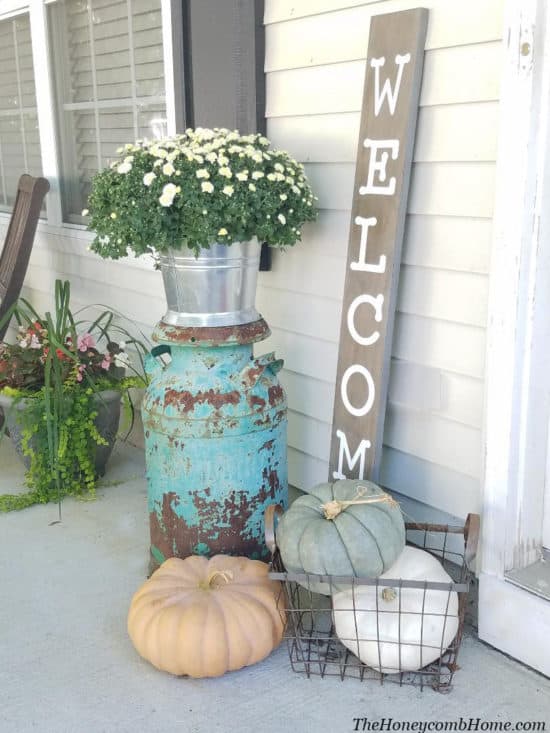 Two weeks ago I shared my fall home tour and I had really wanted to include my porch in that, but I didn't have it ready in time.  Now that it's all decked out for fall, I wanted to share my front porch ideas with you.
My favorite thing on the porch by far is the vintage milk cans, especially the rustic blue one.  Both of these were gifts, from 2 different friends who clearly know me so well.  What really triggered my front porch ideas for this year are the trio of beautiful pumpkins I found.  The colors are so beautiful in white, soft green and a whitewashed orange color.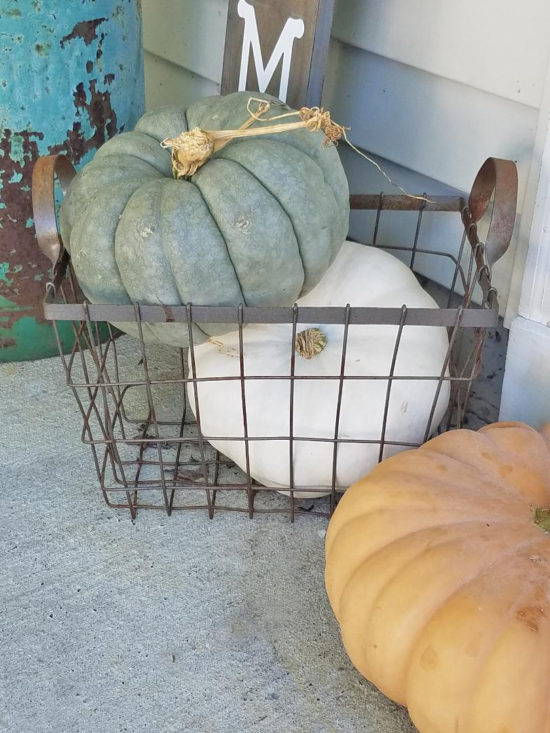 I found the cutest little fall doormat* from Kirkland's this year, it really adds a nice pop of color to the porch.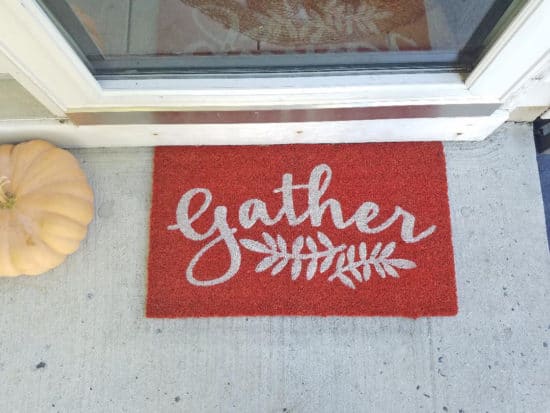 The welcome sign was a DIY project.  I haven't gotten around to writing a blog post on that yet.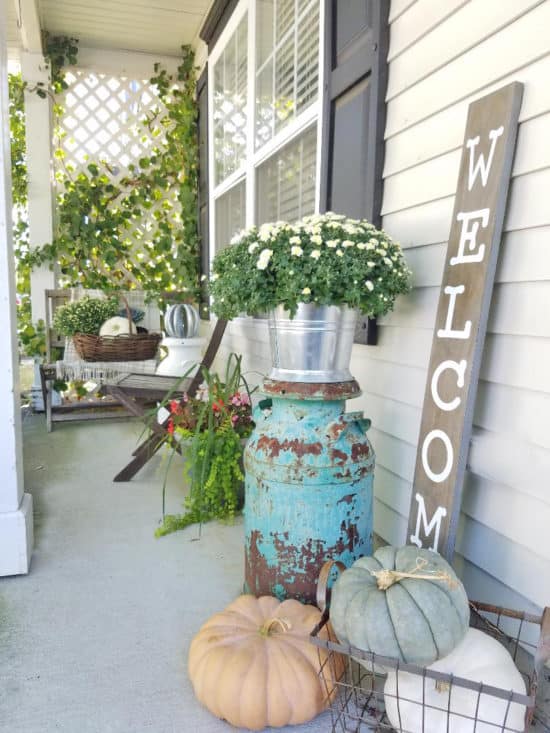 I have a small front porch so I try not to go too crazy with decor.  I love mums, but I don't like the brown and black pots that they come in, so I put this one in a galvanized container that I had.  I'm not even sure where I got that container from, but you can find similar here.   They would also look amazing in one of these olive buckets.
One day last week my daughter surprised me by bringing me home several mums in pretty colors.  I added them to this basket (find similar here) on my porch for a colorful display.  I love the ombre mum especially!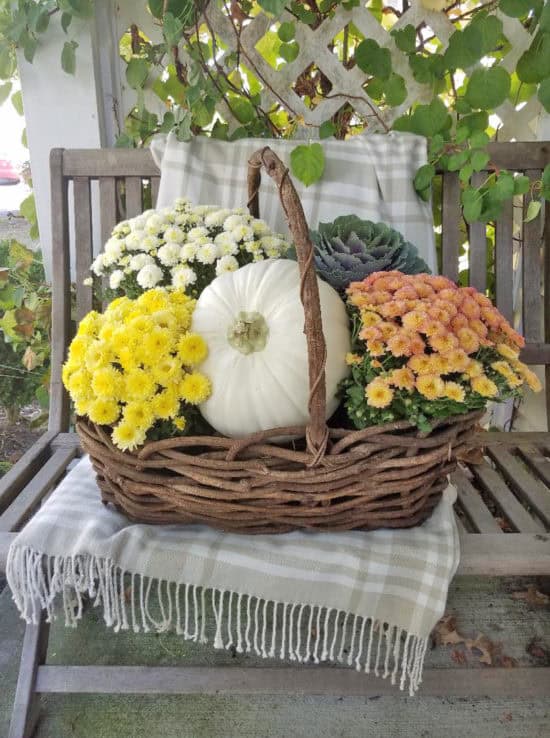 I had this galvanized pumpkin inside, but decided it looked better out here on the porch.  This shot was taken before my daughter gifted me the mums.  Don't look too close at that cabbage plant, he's fading fast, lol.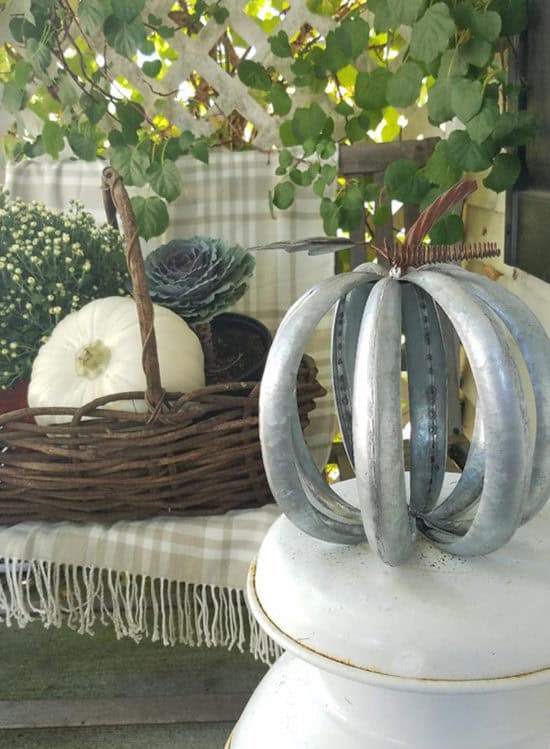 I hope you picked up some front porch ideas for yourself here.  I'm really enjoying the simple touches I added this year.  Now if only I could get the neighbors directly across the street from me to take down the life-sized creepy clown cutout in their front door I'd be good.
*This post contains affiliate links, you can read my full disclosure here.