Herb Garden Markers & A Giveaway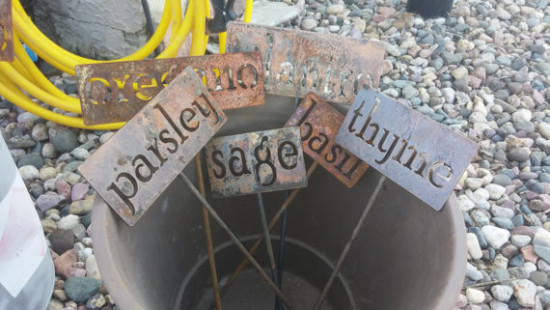 Call me crazy. I have this weird little obsession with herb garden markers*. So recently when I was shopping in AC Moore I saw these little wood slice tags and thought right away they would make adorable garden markers.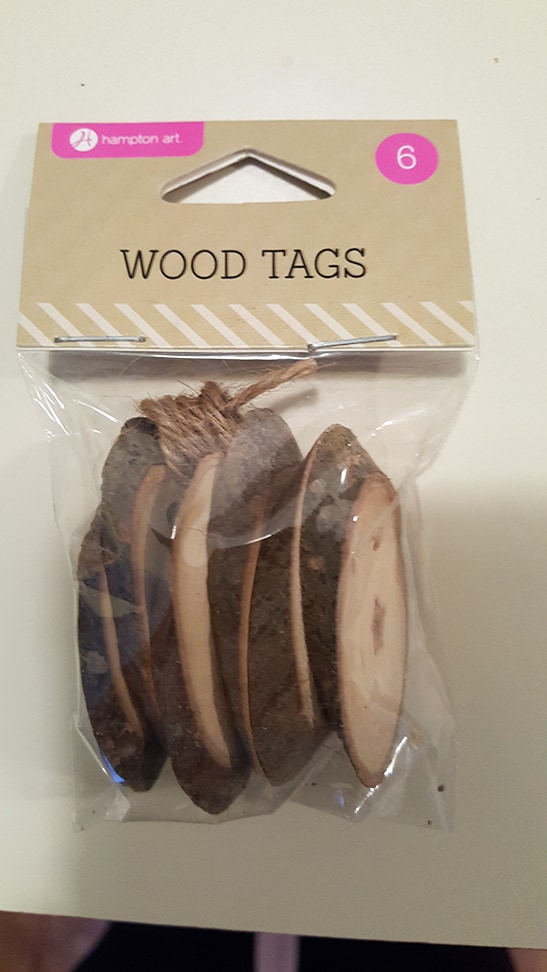 I couldn't find them on the AC Moore website, but I did find these birch wood tags on Etsy which I like even better.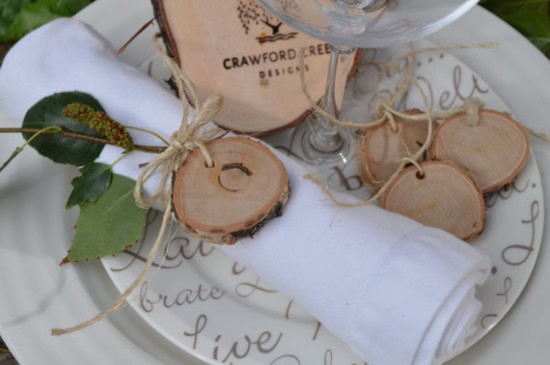 Because March weather in NJ can be crazy, I've been doing some indoor gardening. We can go from snow to 60 degrees in 24 hours, which is exactly what happened this weekend. While I'm waiting for more consistent warmer temperatures, I started an indoor herb garden, inspired solely by those wood slice tags. A few weeks ago I mentioned the most amazing green house that I visited. While I was there I picked up a few herb plants for this project.
I had this planter that I held on to because I loved the shape of it. I knew I'd find a use for it eventually. I'm a bit of a hoarder with planter pots, which drives my husband a little crazy.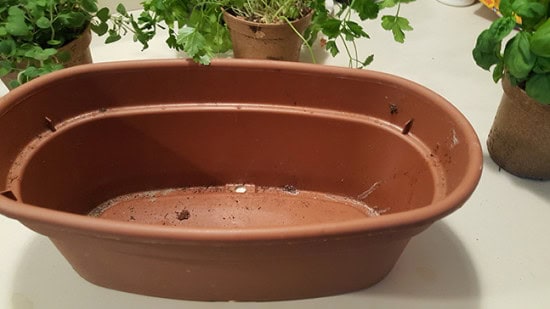 This is clearly an easy little project that doesn't require a step by step guide. I labeled the wood slices and attached them to a little wooden stick with a drop of hot glue and inserted the stick into the pot.
Cilantro is my favorite herb, and the one that I find the most difficult to grow. I like having it on hand when the mood strikes to make my favorite salsa recipe. My luck growing herbs has been hit or miss in the past, but these have held up great for the last few weeks.
I thought about giving the pot a galvanized finish with paint, but decided to leave it as is for this one. I love cute herb markers because you can really get creative with them! Here are some of my favorites from Etsy – one of which you can enter to win today!!
I love the engraved lettering on these wooden plant markers.
These look like little chalkboards, but they are actually ceramic garden markers.
These vegetable garden markers caught my eye also.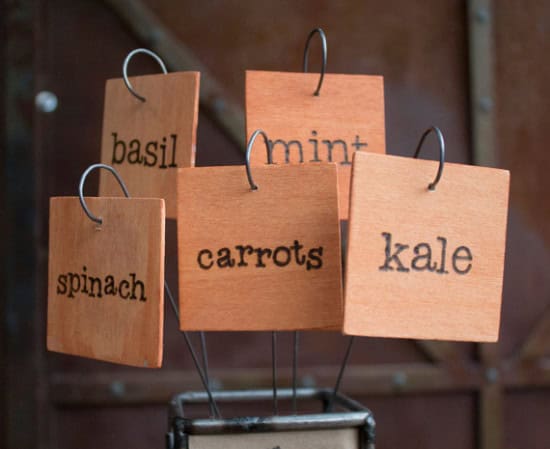 These engraved stone markers can be customized to say whatever you like.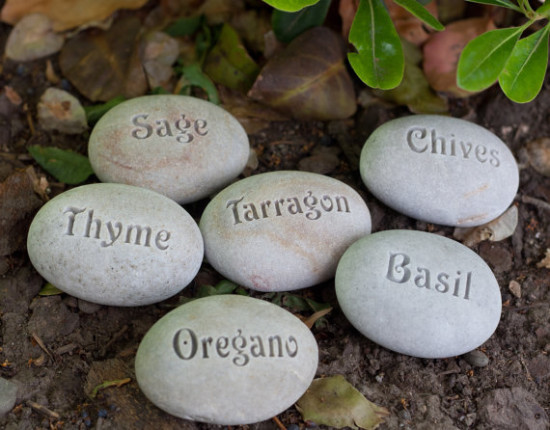 This set of garden markers is made from steel, with a perfectly weathered finish, that will get even better over time. You can enter to win a set of these below, good luck!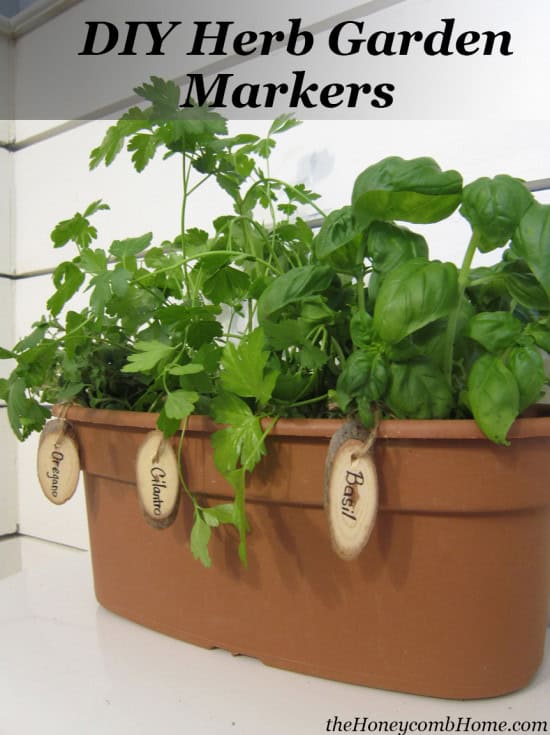 *This post contains affiliate links.