Get a Galvanized Finish with Paint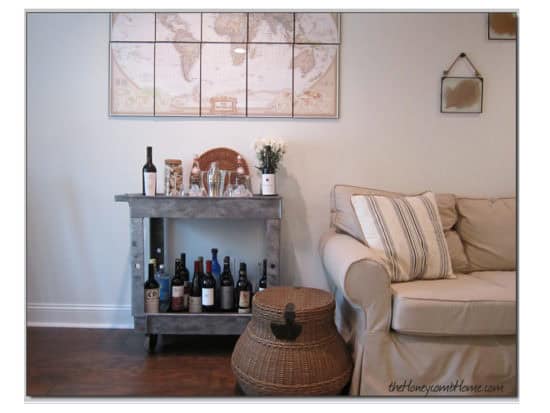 Before my family room was usable space it was our 1 car garage. For years my husband kept his tool cart in there. When we converted the garage, that was the one thing we never got rid of. After construction, but before it was furnished, we had Christmas at my house and I used it as a makeshift bar cart. I decided I liked the industrial look of it so I kept it in there. The color wasn't bad to begin with, but to give it a more polished look I painted it to mimic a galvanized finish.
I found this tutorial on Pinterest that had the finish I was going for. I used black wall paint as the base because I had some on hand. The only thing I bought was the Martha Stewart metallic acrylic craft paint in titanium*, which I picked up at Michael's. I used 3 of them total for this project. I only did the outside of the cart, not inside. The original color of the cart is similar to the metal so you can't tell unless you look close.
First step, paint it black. I'm impatient so I  just dove in without even removing everything from the cart at first.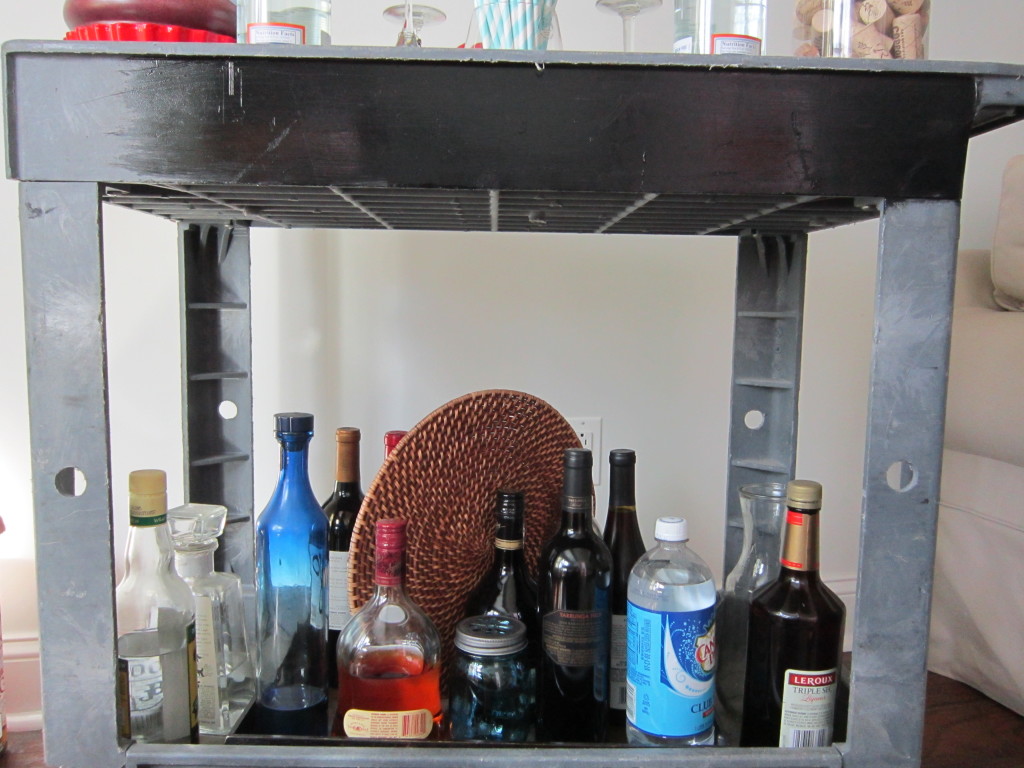 This was the leftover black paint I used.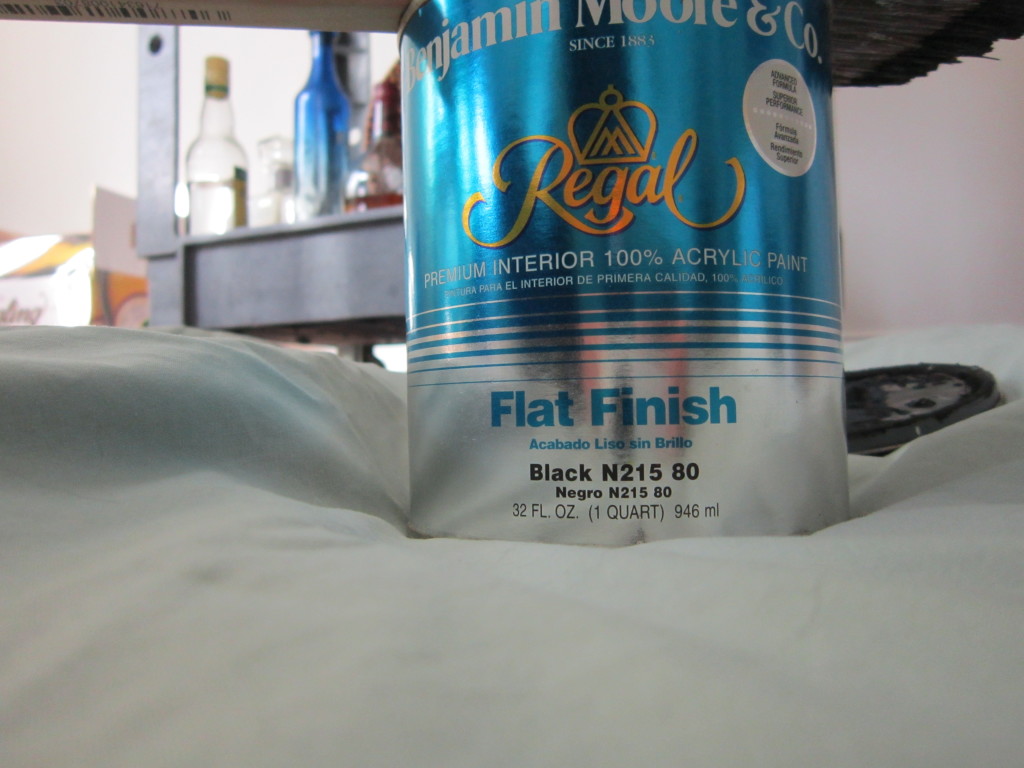 After the black paint is fully dry, go back and paint over it with the metallic paint. I used a brush I had on hand. I started on the side that would face the wall so I would have some time to get my technique down, although either side could actually face the wall. The trick is to brush the paint on going in all different directions, kind of like a figure 8, and keep going over it until it's really worked in. If there's too much paint it ends up looking too metallic.
Here's a look of the finish up close.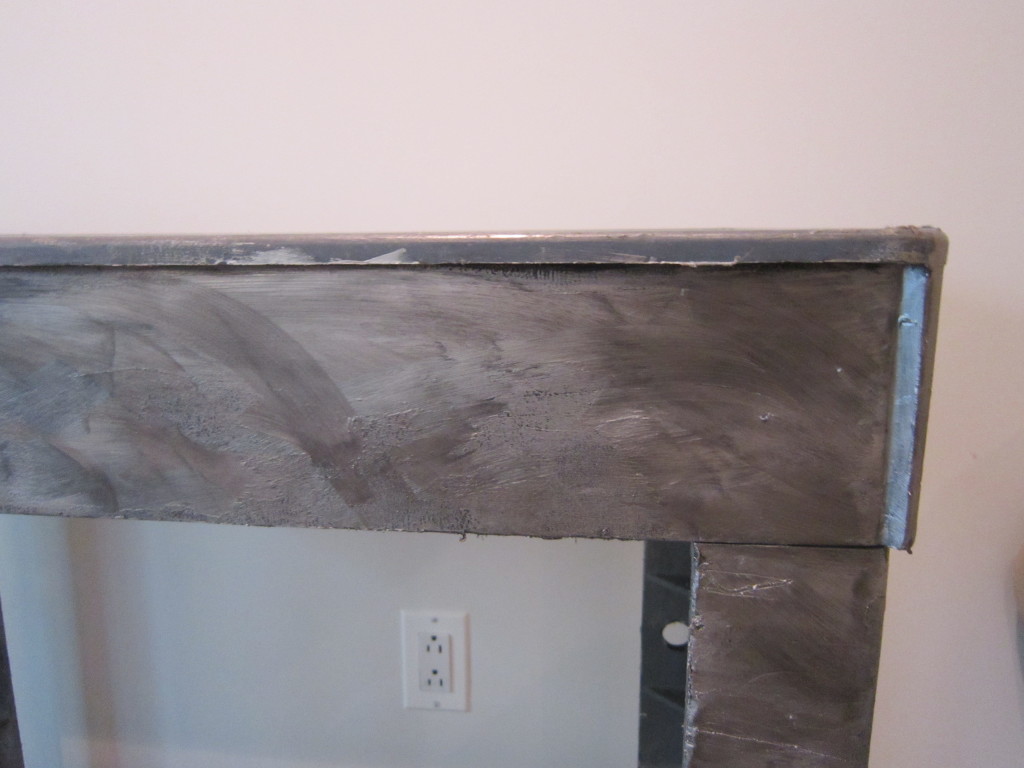 Here is the after, I forgot to take a full before shot.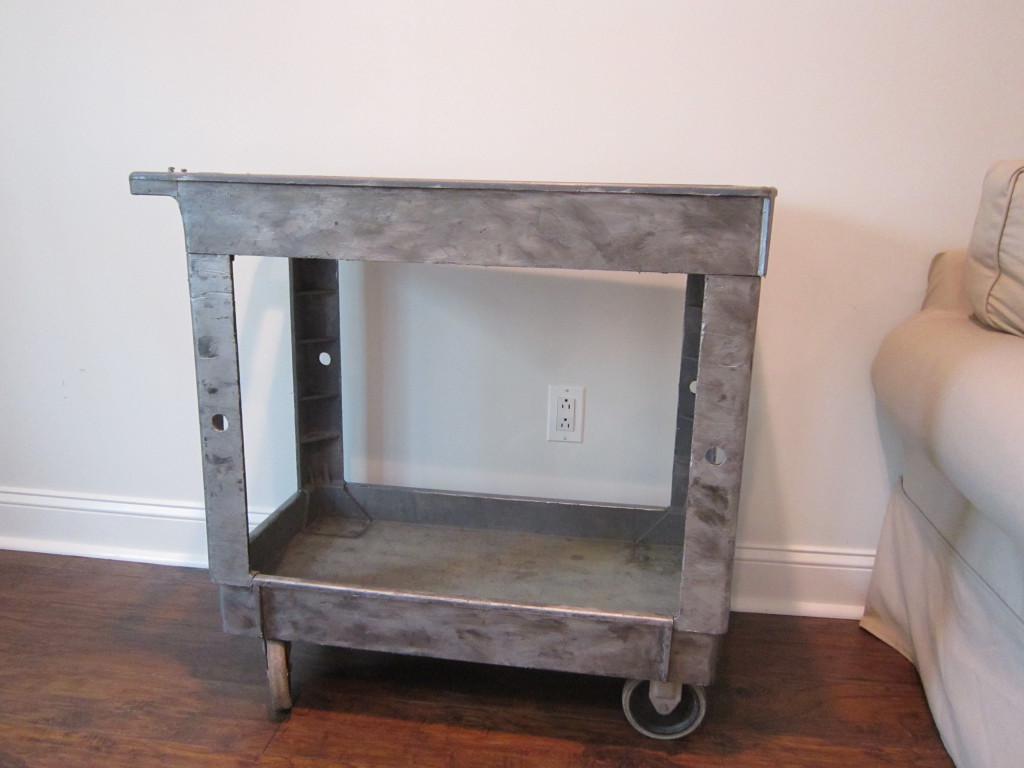 I plan to eventually line the shelves with fabric.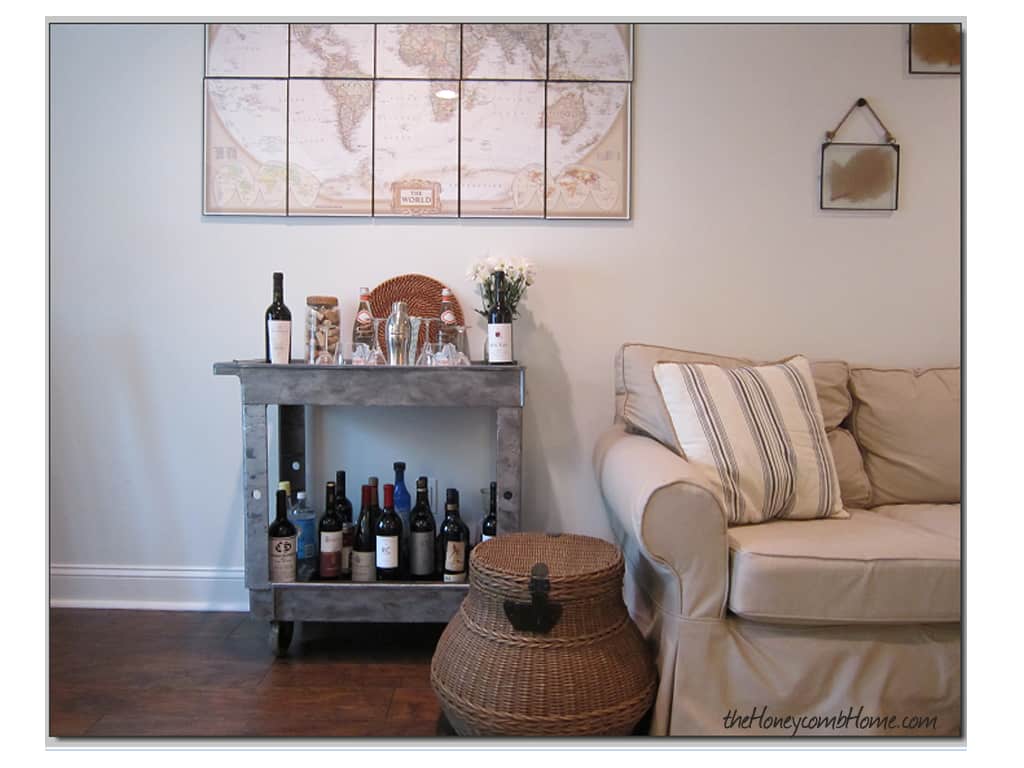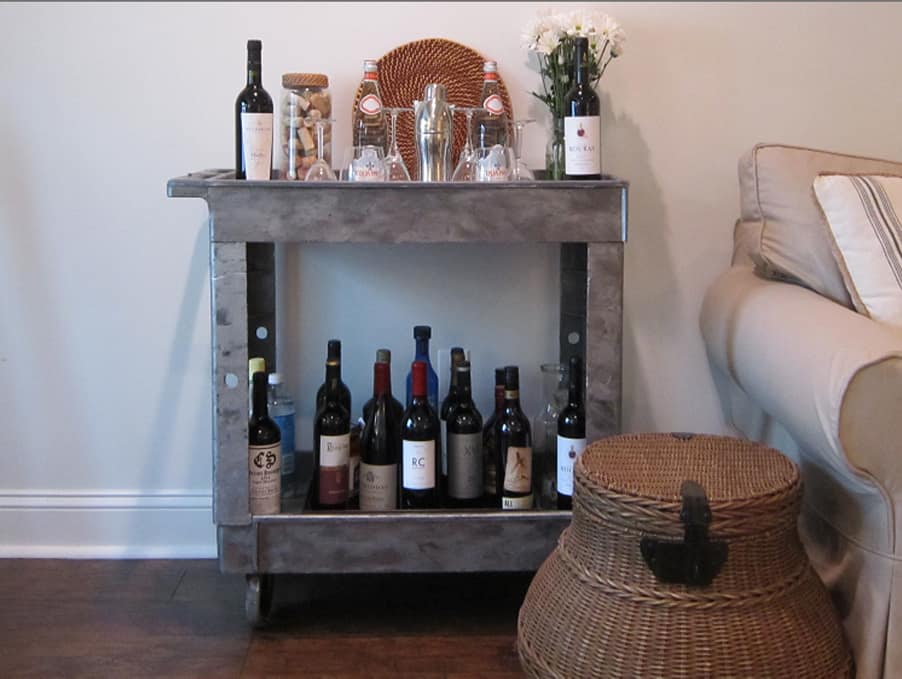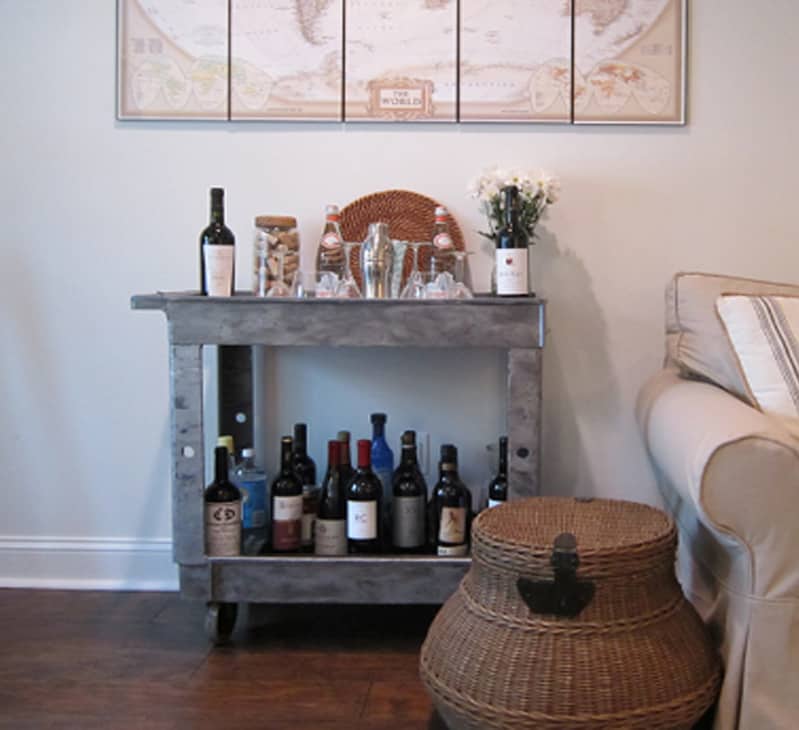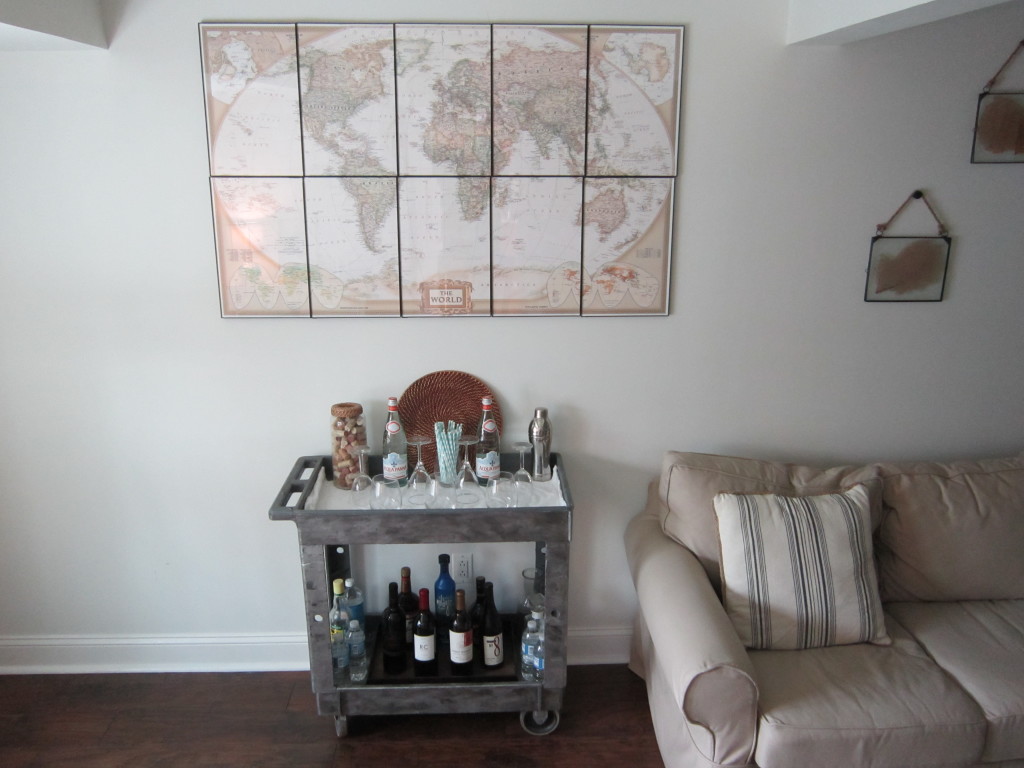 Painting projects are my favorite. Whats yours? You can see updated photos of my bar cart here.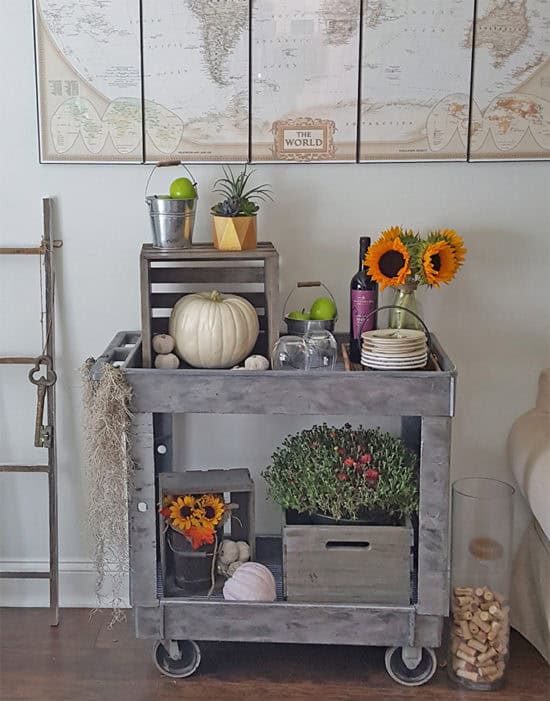 *This post contains an affiliate link, see my full disclosure here.