Five for Friday Design Picks #46
Hi and happy Friday! We are in the middle of a scorching heat wave here in NJ. I find the excessive heat forces me to slow down a bit. Time to relax a little and just enjoy the summer time before it's over. I've rounded up another 5 for Friday design picks to enjoy while you're lounging by the pool or at the beach this weekend. Enjoy!
 I really love this cottage kitchen! The rustic island is the perfect touch along with those farmhouse shelves and brick backsplash. My husband and I considered a brick backsplash for our kitchen makeover, but ultimately went with the subway tile instead.
2. I think you'll really enjoy this farmhouse home tour. This space shown below is my favorite. That desk! And the white walls with the white flowing curtains is gorgeous!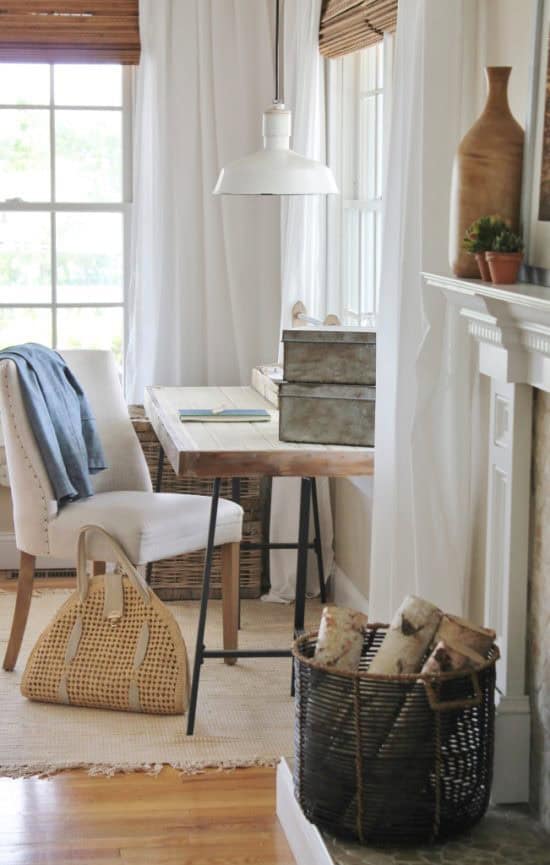 3. This beautiful, clutter free boho style bedroom  is by designer Bethany Nauert. I've just discovered Bethany and I was really obsessing over her portfolio, she does amazing work.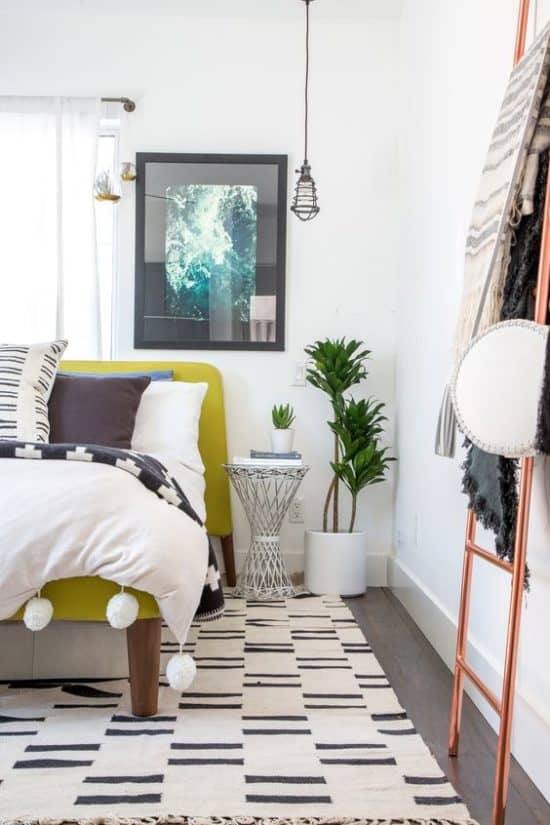 4. This photo and the accompanying article from BHG shows how to add interest with a pergola. My husband and I are already discussing a yard makeover for next year and he mentioned he would like to add a pergola. Who am I to argue with that? 😉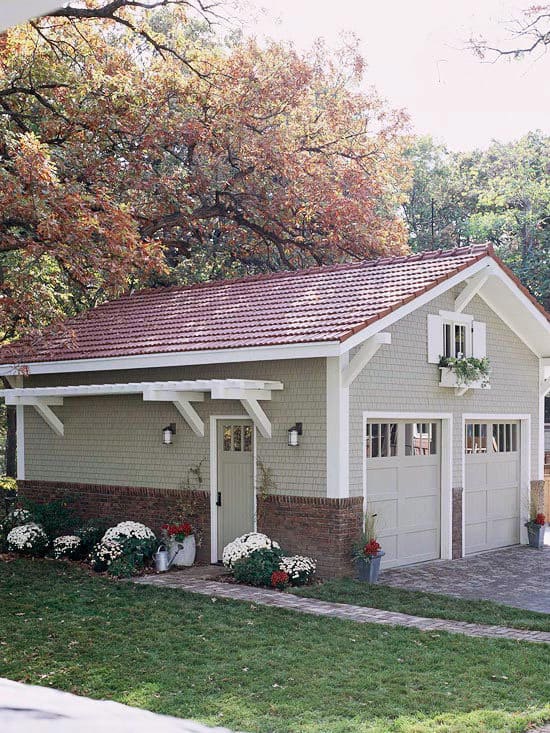 5. And lastly, a DIY to try this weekend. Unfortunately I couldn't find the original source of this photo to give proper credit but I had to include it anyway. I'd love to incorporate a hanging shelf to display summer blooms. Honestly, I started this same DIY months ago with a leftover piece of plankboard from our bathroom. My husband drilled the holes for me and that's as far as I got. I tend to jump from one thing to another, but this is one I need to revisit.
Enjoy your weekend!!