10 Reasons Why You Need Herringbone Floors
via Dreamy Whites
It's official. Herringbone floors are my new obsession. And I'll bet they will be yours too by the time you finish this post. This herringbone pattern is also sometimes referred to as chevron. I prefer it in wood tones, but it's a beautiful pattern for tile as well.
When installing herringbone floors, precision is key. One small mistake will throw off the entire floor. This installation is probably best left for the pros. The herringbone pattern can vary, as shown in this next photo courtesy of Apartment Therapy.
Each room in your home has a natural focal point, such as the table in the dining room, the bed in a bedroom, etc. When using a herringbone patterned floor this instantly becomes the focal point as you are about to see in these photos.
This floor is not only amazing, but this bathroom makeover will blow you away!
The variation in the wood tones in this herringbone floor is a show stopper.
Start with a small amount by adding the herringbone pattern in the entry way.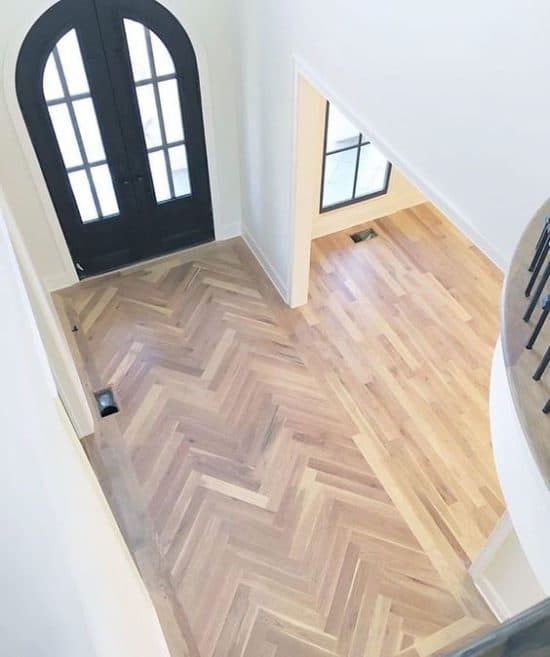 The  light wood herringbone floors in this stunning apartment in Paris are a beautiful tone.
Also amazing is the reclaimed oak with a white wash stain floor in this farmhouse foyer.
In addition to the herringbone floors, I love the giant artwork and ceiling molding in this circa 1900s Copenhagen apartment.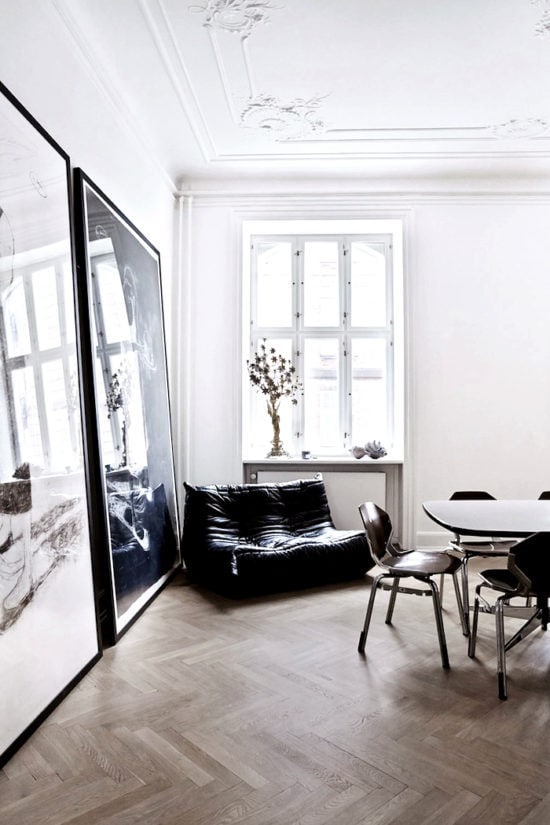 Every detail in this room is perfection but again, the floors really are the star in this all white bathroom.
As I mentioned, I prefer the wood herringbone over tile but this space is amazing!
This light and bring apartment with symmetrical windows is beyond stunning.
There are a lot of details in this bedroom in addition to the weathered herringbone wood floor.
So what do you think? Pretty amazing, right? Now I'm off to brainstorm ways to get my husband to do this in my home (shhh).