MY CHRISTMAS MANTEL IDEAS ARE IN PARTNERSHIP WITH WAYFAIR (A BRAND I LOVE) THIS YEAR!
You guys, how is it almost December already?
I feel very behind on my decorating this year but I finally have my living room decked out. Today I'm sharing this year's Christmas mantel ideas.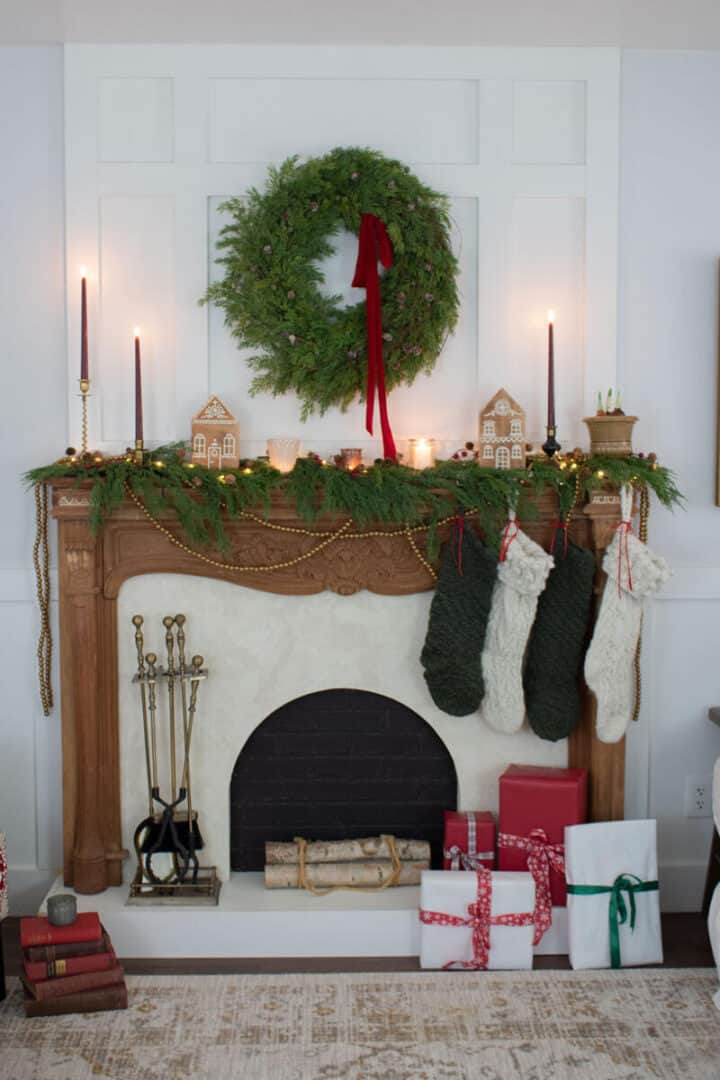 Way back in the summer I had an idea to have a big oversized Christmas wreath with minimal mantel decor. I wanted an artificial wreath so it would last if I put it up early and this wreath I found did NOT disappoint!
While I always prefer real greenery, I also prefer to decorate for Christmas early. When I use live greenery it gets too dry by Christmas day. This wreath is truly beautiful and looks so real you can't tell it's not unless you touch it!
This is a 32″ wreath, the size is perfect for our mantel. I added the red bow, a few grapevine twigs, and small pinecones. I kept the decorations to a minimum on the wreath because it's pretty as is.
My plan initially was to have a few candles on the mantel without a garland or anything else. While that was pretty, my mantel is simple and bare all year so I ended up adding more.
Although my Christmas mantel garland is usually real, I went with artificial this year. You may remember I do the live garland each year from Lynch Creek Farm along with a giveaway. We will still be doing our annual giveaway this year (stay tuned for the chance to win) but the real garland will go outside so it stays fresh longer.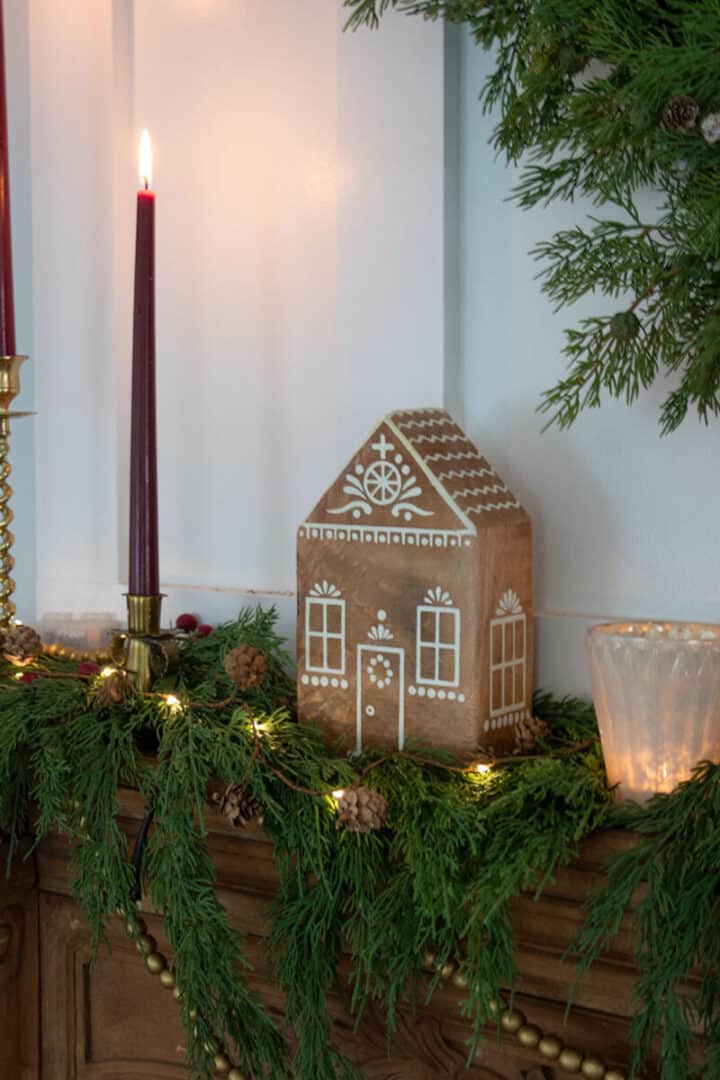 The gingerbread houses are so cute. Those were found at a local antique store (Canvas House antiques for you locals). I also started a few Paperwhite bulbs in hopes they'll be blooming for Christmas.
Vintage brass candlesticks, knitted stockings, small string lights, and a few strands of gold beads complete the mantel for this year.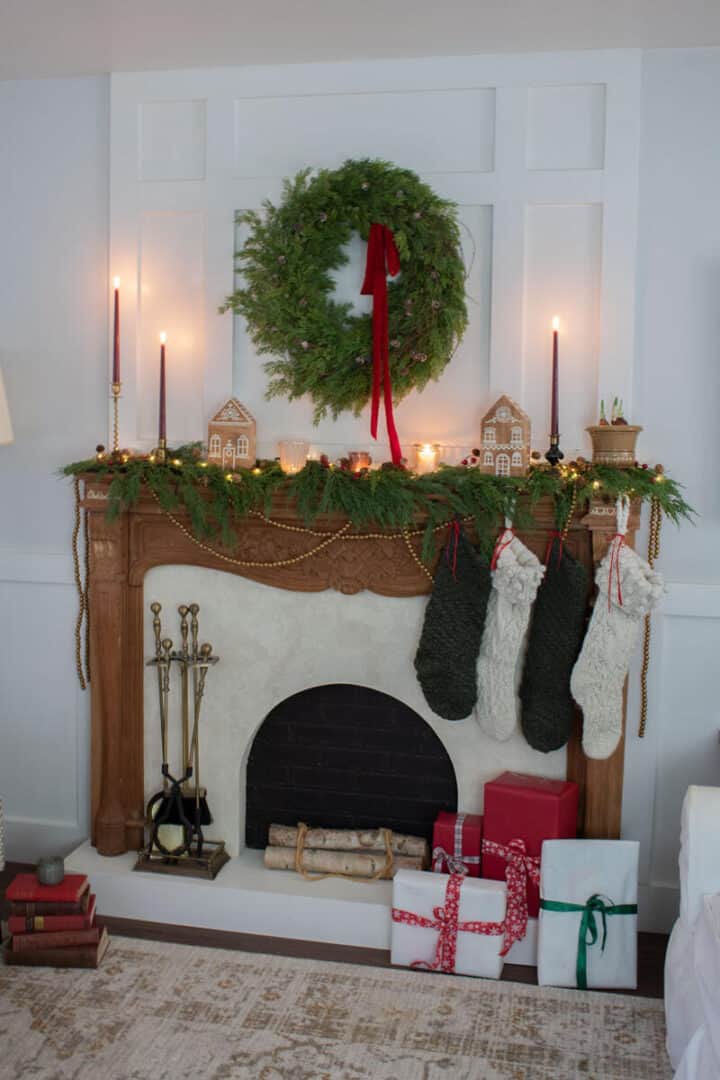 It looks especially pretty when it's all lit up at night.
I hope you found some inspiration from my Christmas mantel ideas. I'll link to similar items below to make it easier to find if you saw something you like.

---