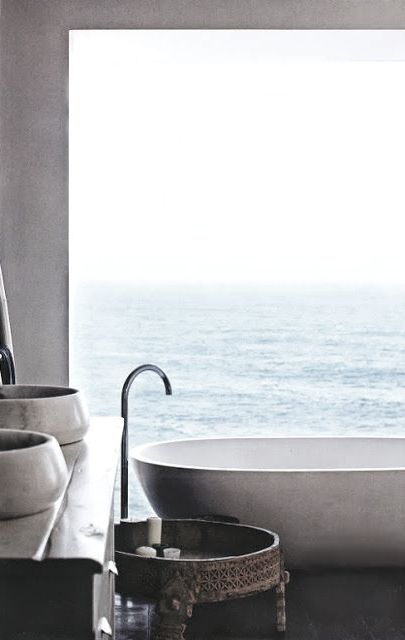 Even if we can't afford to redesign our bathrooms into the spa-like bath of our dreams (like the one shown above), there are definitely a few ways to make your bath feel like a spa.  Creating the spa experience at home is all about tranquility and pampering.  The good news is, we can do it on a minimal budget with a few simple ideas*.
Plush Towels
Roll your bath towels instead of folding them.  Make sure they're over sized, fluffy towels if you really want to feel pampered.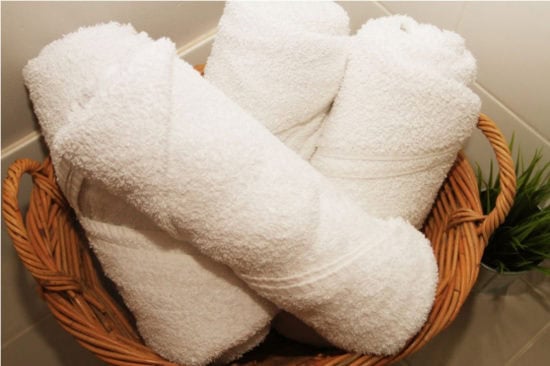 Tub Trays
Add a tub tray to hold your bath salts, scrubs or your latest book…or better yet, your glass of wine.  Make it a bamboo tray for more of a spa feel.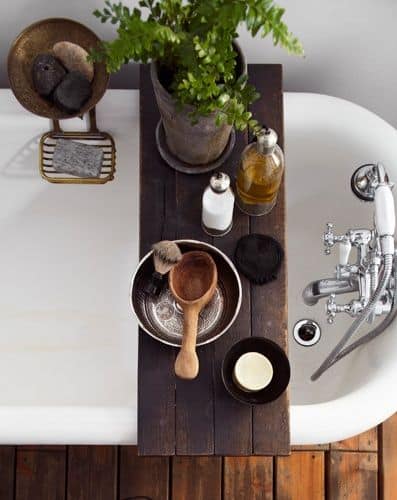 Bath Mats
Make a river stone bath mat or buy a plush bath mat to pamper your feet.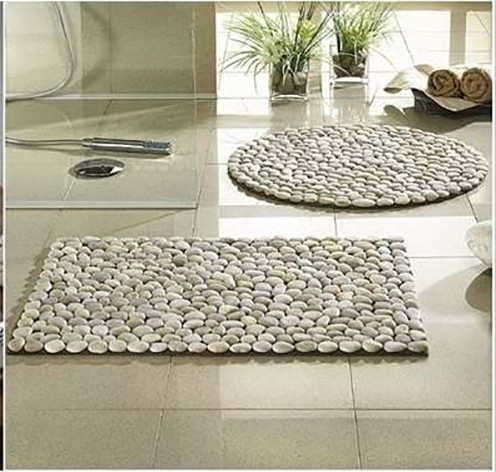 River Stones
Speaking of river stones, add some inspirational river rocks to a basket or a pretty dish.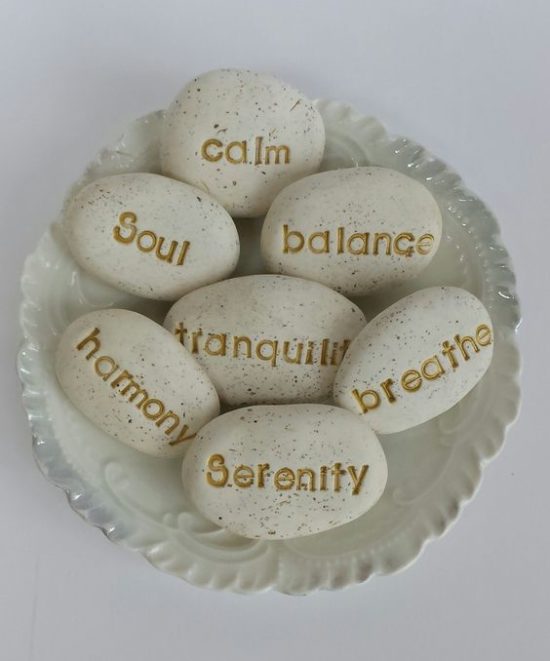 Apothecary Jars
Display your soaps, sea sponges and  bath salts in apothecary jars.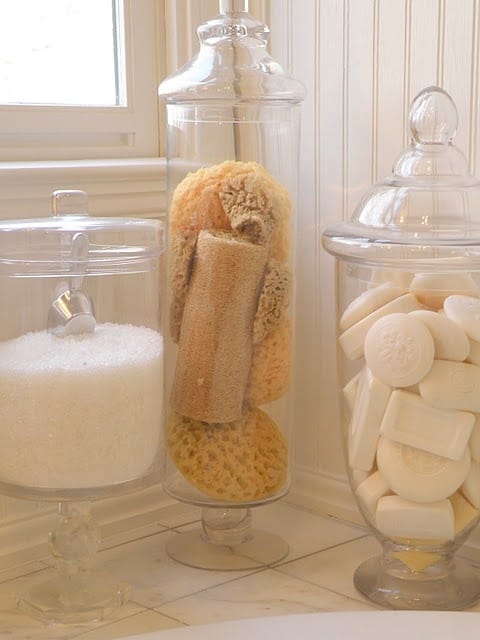 Aromatherapy
Add aromatherapy.  You could use essential oils for this, but take it a step further and add eucalyptus to your shower head.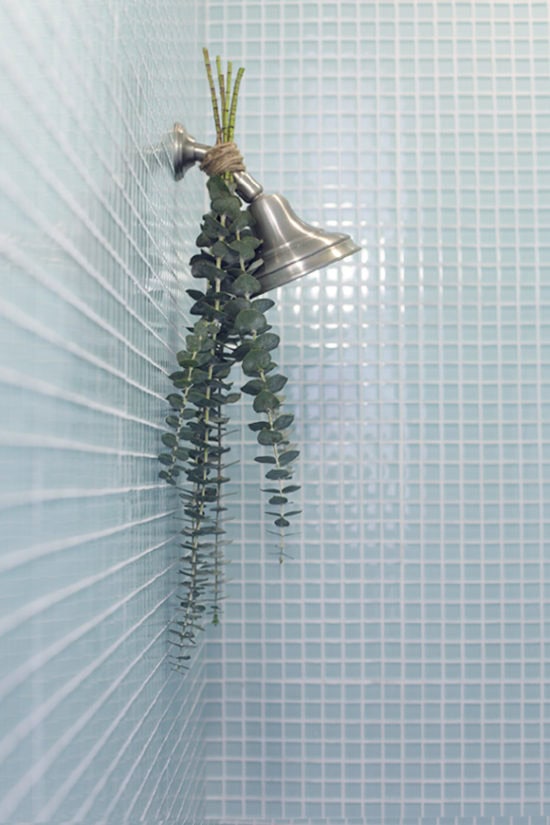 Wine Holder
The best reason to create your own little at-home spa?  Wine!  Add this handy wine glass holder for your bathtub.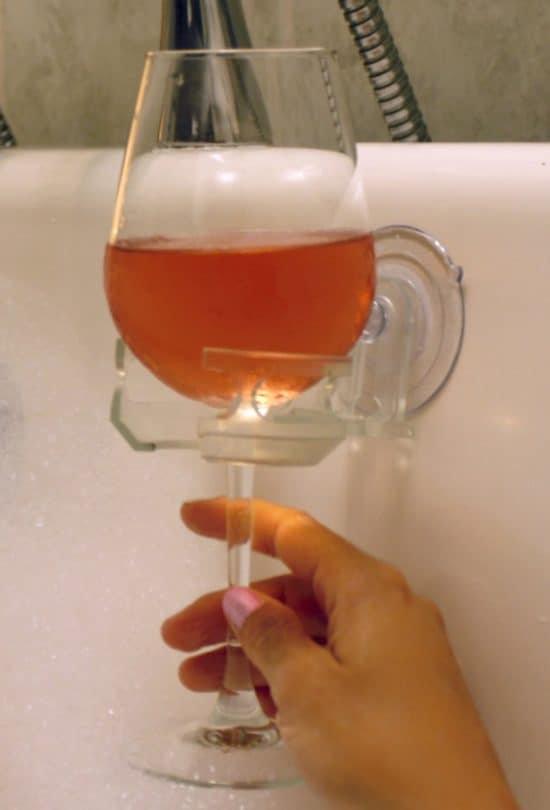 Swirl Faucet
A swirl faucet isn't really needed for a spa feel at home, but it sure would make me feel a little more indulgent.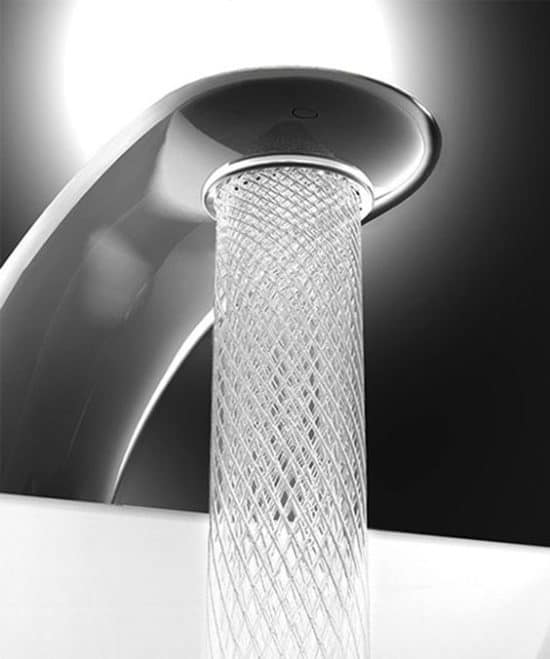 Lighting and Flowers
Display beautiful flowers and candles in a decorative tray.   Adding a dimmer switch to your bathroom lighting so you can lower the lights when using your candles will really help set a relaxing mood.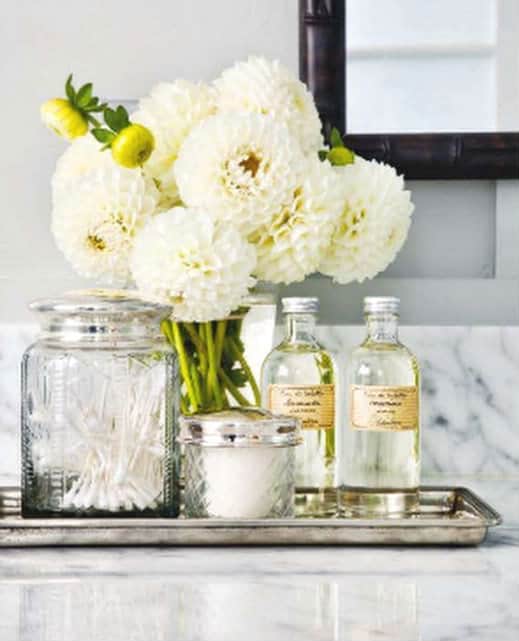 Jetted Tub
And one more bonus idea is to turn your bath water into a jetted spa without replacing your existing tub with a dual-jet spa bath.  It hangs over the side of your existing tub and turns your water into a whirlpool.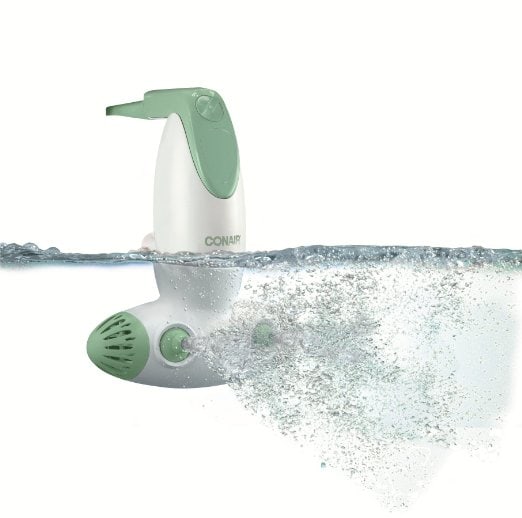 Additionally,  to complete the experience, bring in some of your favorite calming music or  try a sound machine that plays several different nature sounds.  One last idea is to add decorative glass stones or marbles into your sink.  I got this idea from a friend (you know who you are!) after seeing it in her bathroom.  You can see it in my half bathroom makeover photos.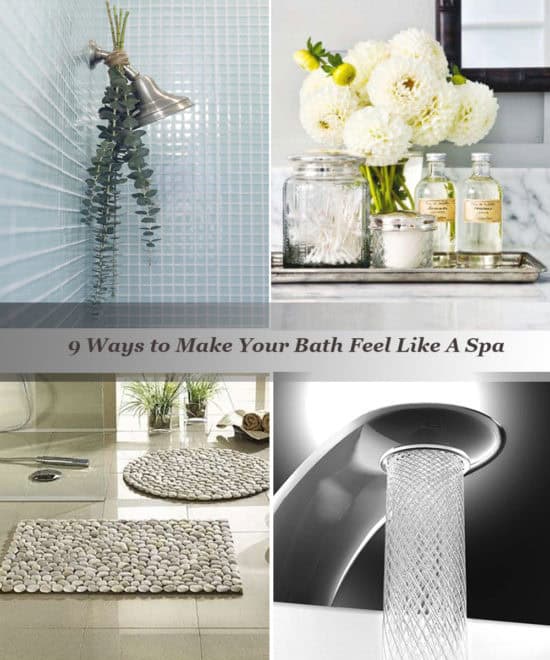 This post contains affiliate links, read my full disclosure here.