DIY Vertical Succulent Garden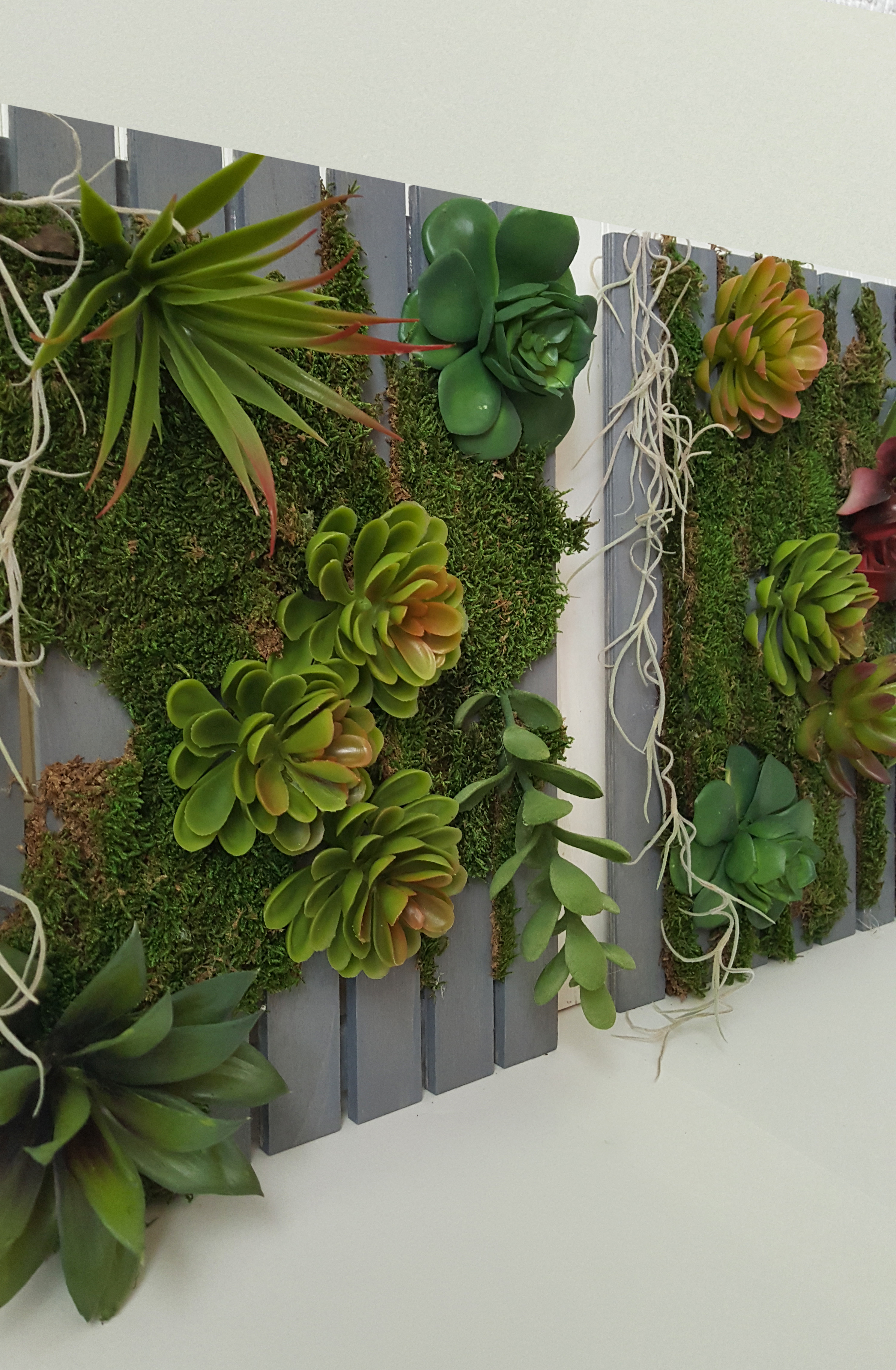 For Christmas last year, my daughter gave me a set of 2 unfinished boards. She said she thought that I could "make something with them". Challenge accepted.
The boards reminded me of mini pallets and they have hooks on the back for hanging. It took me awhile to decide what exactly to do with them, but when I found faux succulents at the dollar store I had the idea to create a vertical succulent garden.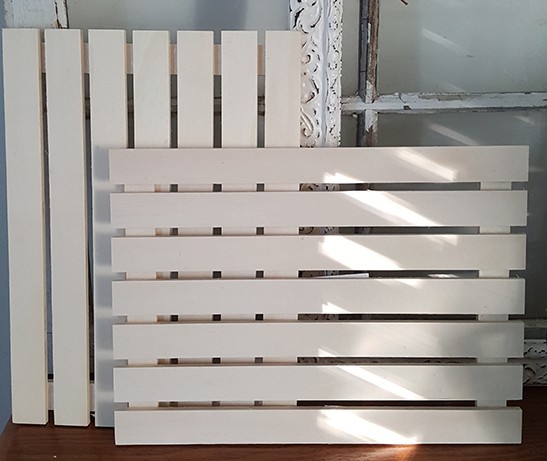 Materials needed to make a vertical succulent garden*:
unfinished boards (similar)
faux succulents (similar)
rustoleum stain weathered gray
To give the boards a weathered finished, I first stained them with a weathered gray stain from Rustoleum. I brushed it on with a foam brush, let it soak in for a minute and then rubbed it in with an old cloth.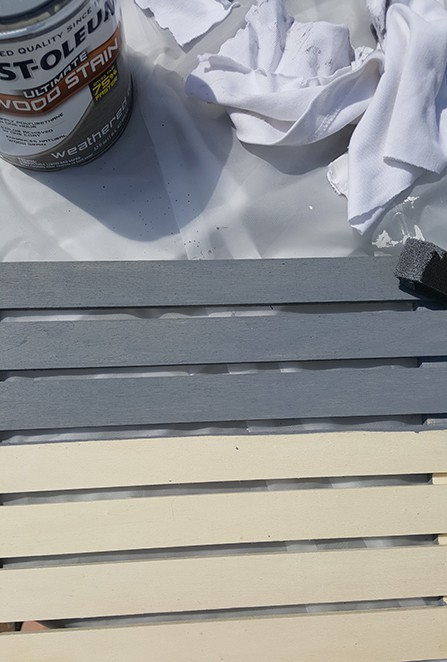 Once the stain was fully dry, I started adding the succulents. I arranged them on the board until I found a layout I liked.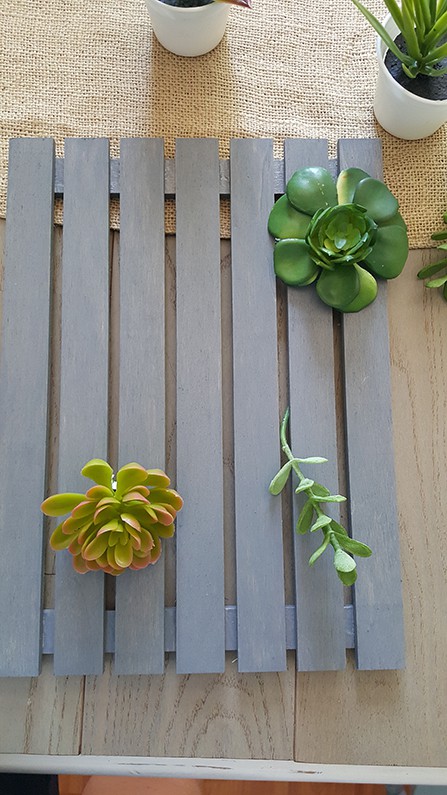 When I was happy with the placements, I used a little hot glue to secure each of them into place.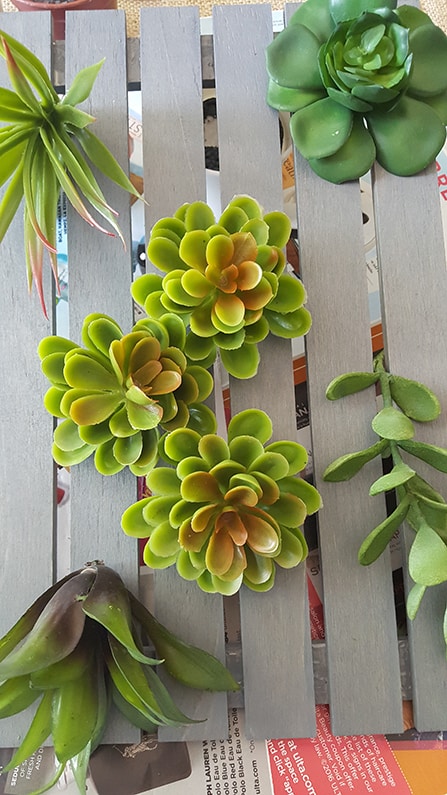 I thought it looked a little bare with only the succulents. So sheet moss to the rescue it was. Ok that might be a little dramatic, but it did really add that something I was looking for.
Another use for sheet moss (you will likely have a lot left over) is adding it to your potted indoor plants. It dresses them up and hides the potting soil. I used hot glue to secure the moss into place as well. This part was really messy, be sure to use newspapers underneath.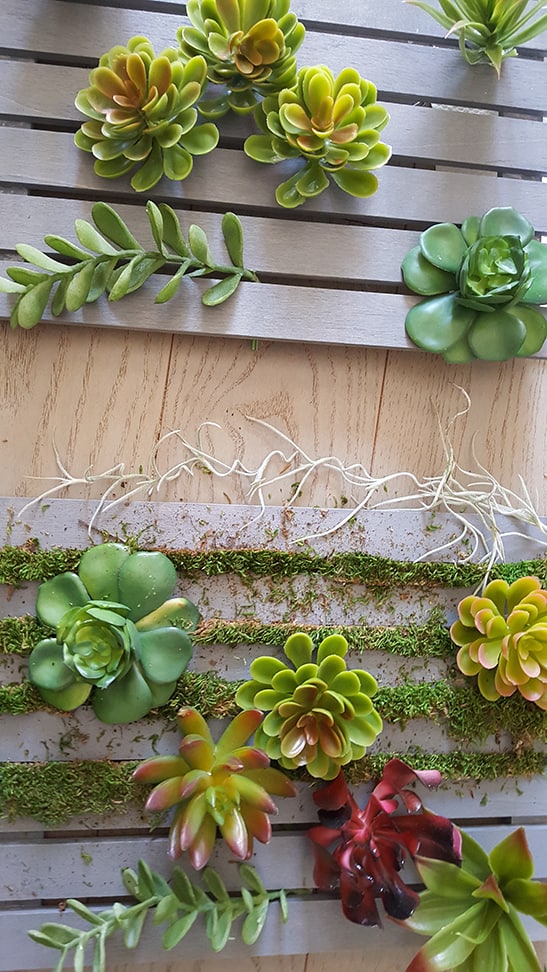 I added the moss in a random pattern. I filled it in enough to make the succulents look more full, but I also left some of the boards exposed so you can see the weathered finish on them.
I haven't hung these up yet, but I'm may put them on my covered porch outside. Unless one of my future DIY's happens to include a vertical succulent garden with a real pallet and real succulents. You never know. I have about 45 projects in mind right now so we will see which one prevails.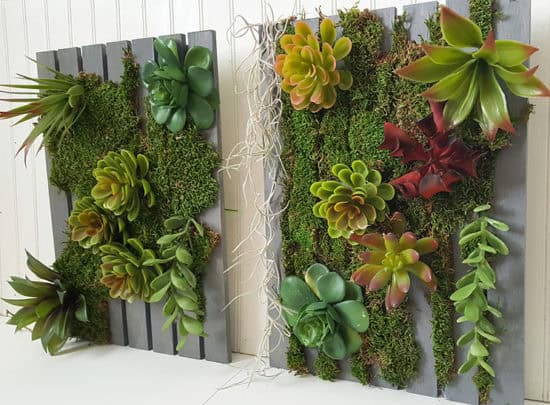 *This post contains affiliate links, for more info read my full disclosure