Five for Friday Design Picks #48
I think the difference between design bloggers and interior designers is that bloggers tend to decorate spaces more for everyday living. Usually on a budget, with no crew or handyman to help. Many bloggers are also designers (myself included) and designers do have to account for the functionality of a clients space as well. I am talking about the unrealistic rooms you see in the design magazines that look as if no one even lives there. On that note, I realized this weeks design picks had a theme in common, they are all beautiful yet livable spaces.
 This living room is so beautiful yet cozy feeling too, I am in love with the buffalo checked plaid curtains!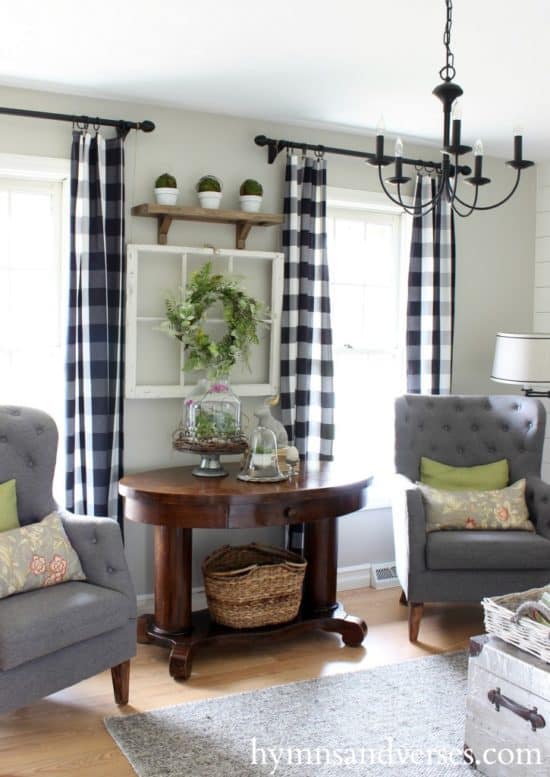 2. A front porch that I could hang out on all day.
3. This farmhouse dining room with the most amazing molding.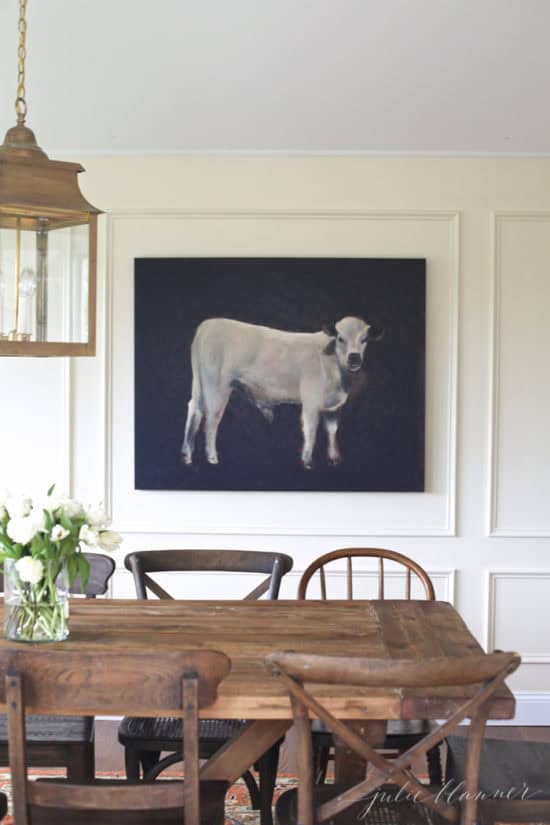 4. Cozy, light and bright living room with open shelves.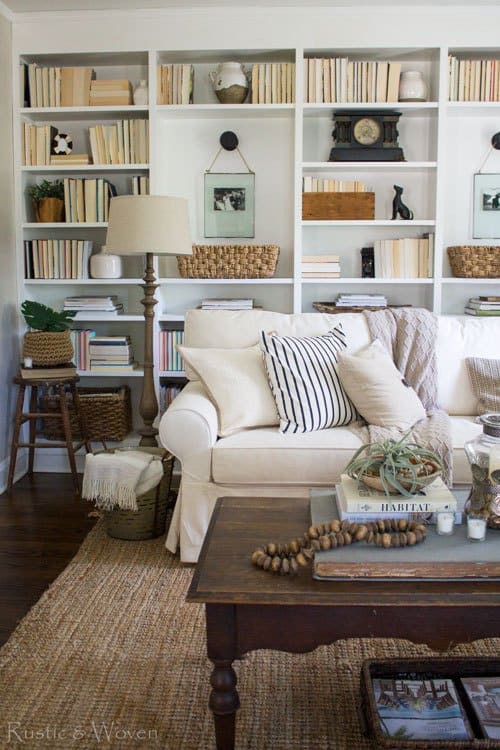 5. This gorgeous headboard was a reclaimed piece, doesn't it look amazing in this beautiful master bedroom?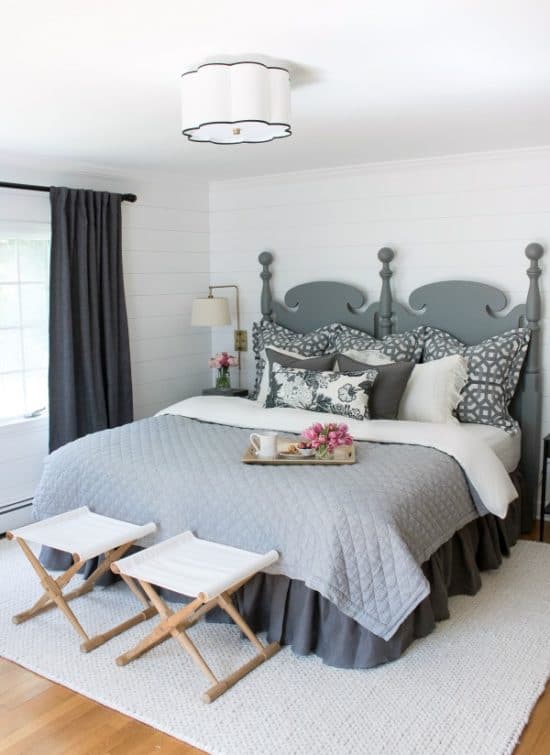 Happy Friday, have a great weekend!