20 Amazing Furniture Makeovers
You guys know I love furniture makeovers. While painting furniture is currently falling out of trend, there are times when I think it's still worthwhile. It depends on the piece.
That being said, there are more ways to give furniture new life than just painting. Today I rounded up 20 really cool furniture makeovers that I found inspiring! Making over a piece of furniture is always a great way to give a room a new look without major work or spending a lot of money.
Painted Furniture Makeovers
1. This piece has such interesting details. A simple light wash of color on this antique sideboard enhanced those details so nicely.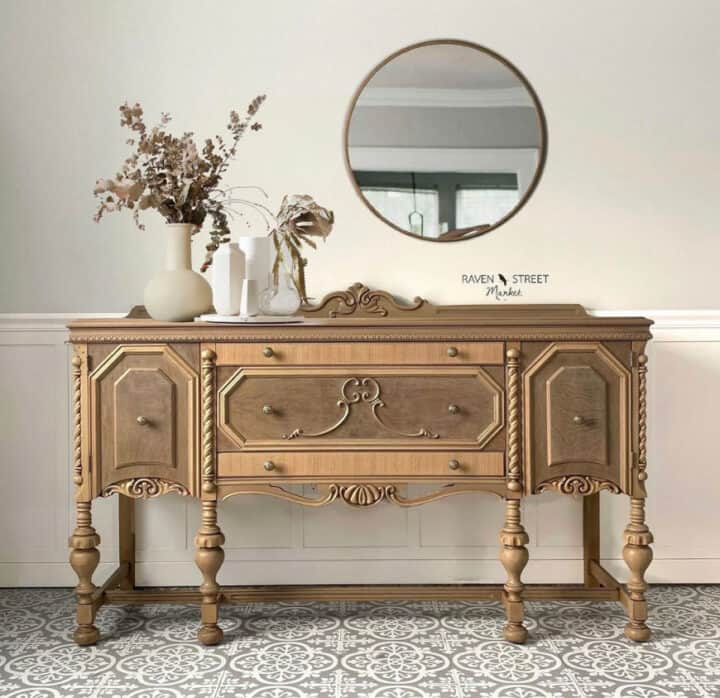 2. This dresser painted dark green is another pretty one. Green is always a great choice for furniture, with so many shades to pick from.
3. If you prefer a nice subtle green paint color this boxwood shade is a great one.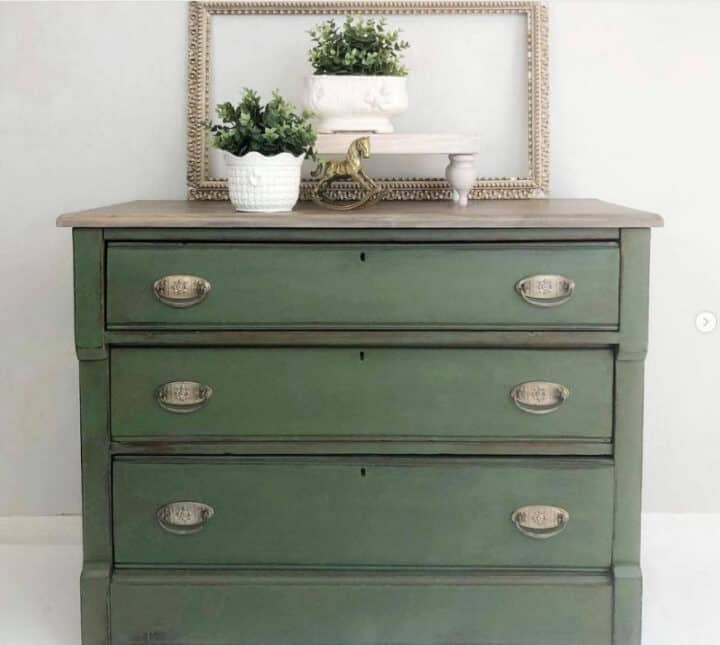 4. Though chippy painted furniture was too overdone with the fixer upper craze, I still can appreciate a well done piece. This vintage desk makeover is a good example.
Stripped Furniture Makeovers
Now that bare and natural wood furniture is all the rage, stripping, sanding and bleaching wood are popular.
5. This cerused wood table my friend Rachel did a few years ago has long been one of my favorite furniture makeovers. It turned out so pretty.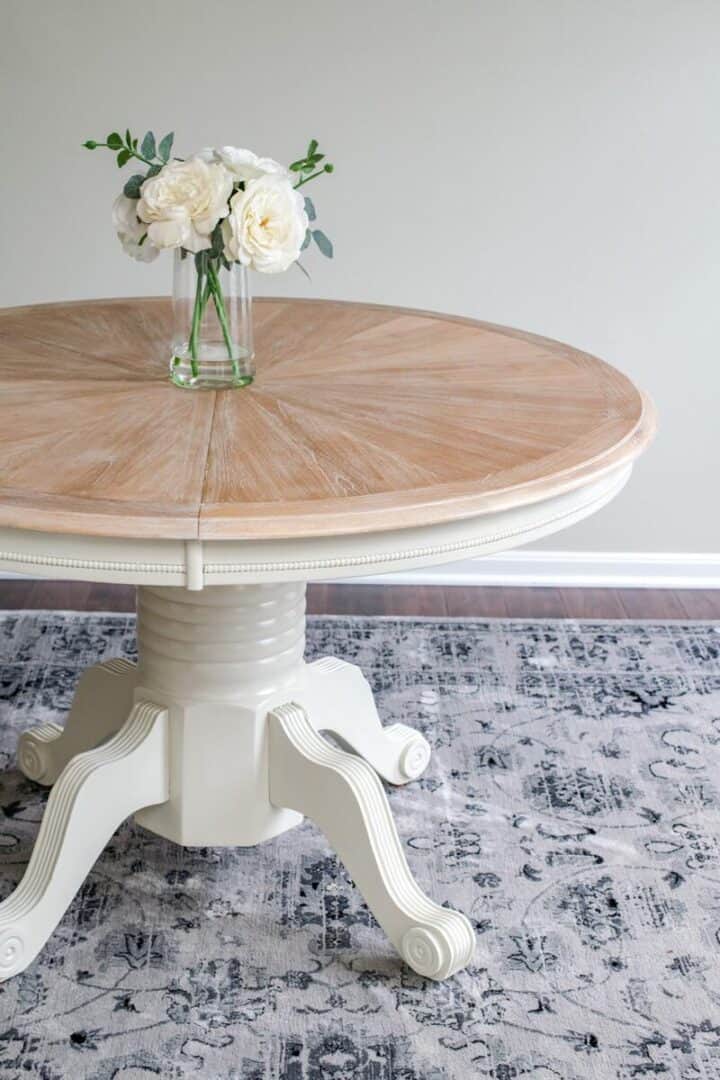 6. While natural wood is in, very dark stained wood is really a personal preference. Another really amazing makeover is this table which started out very dark. See how to bleach wood furniture, it's a great before and after, and the result is amazing!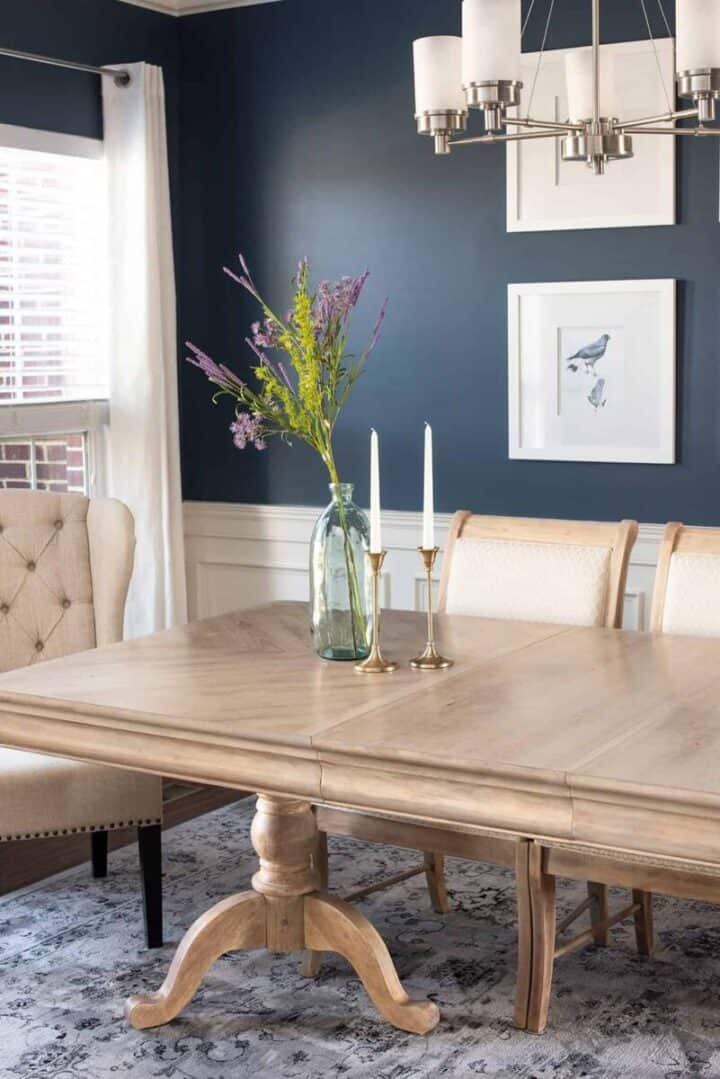 7. Another pretty example of how to get the look of raw wood here.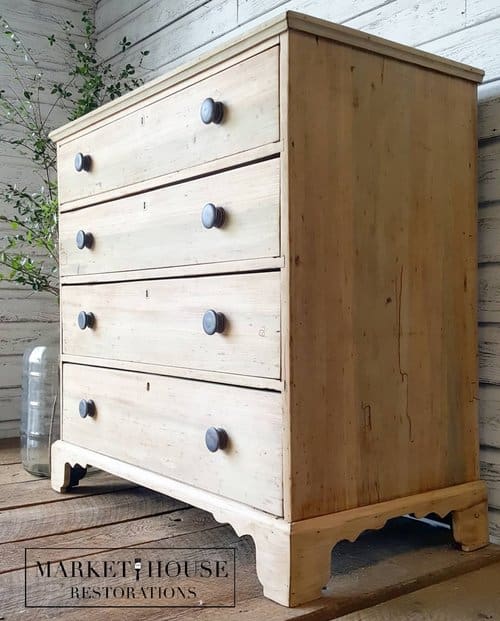 8. Here is one more piece demonstrating stripped wood. They also applied clear wax over this one to protect it.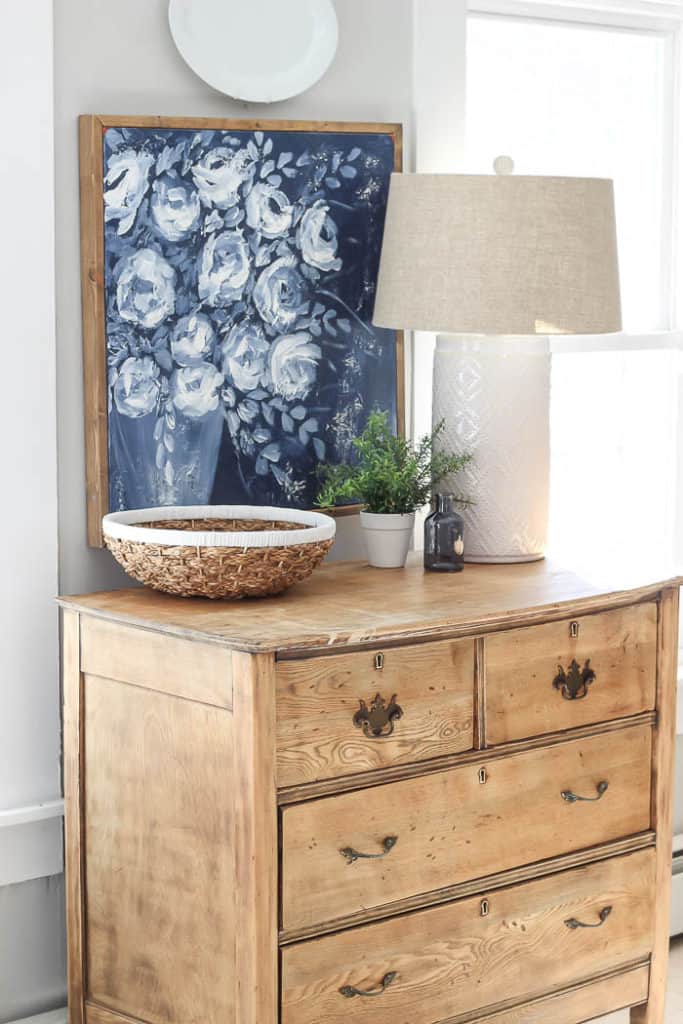 Using Wallpaper on Furniture
Another creative way to dress up your furniture is using wallpaper. Here are a few fun ideas for that!
9. Check out these wallpapered pantry shelves. Isn't that gorgeous? The wallpaper almost looks like tile to me. Love it.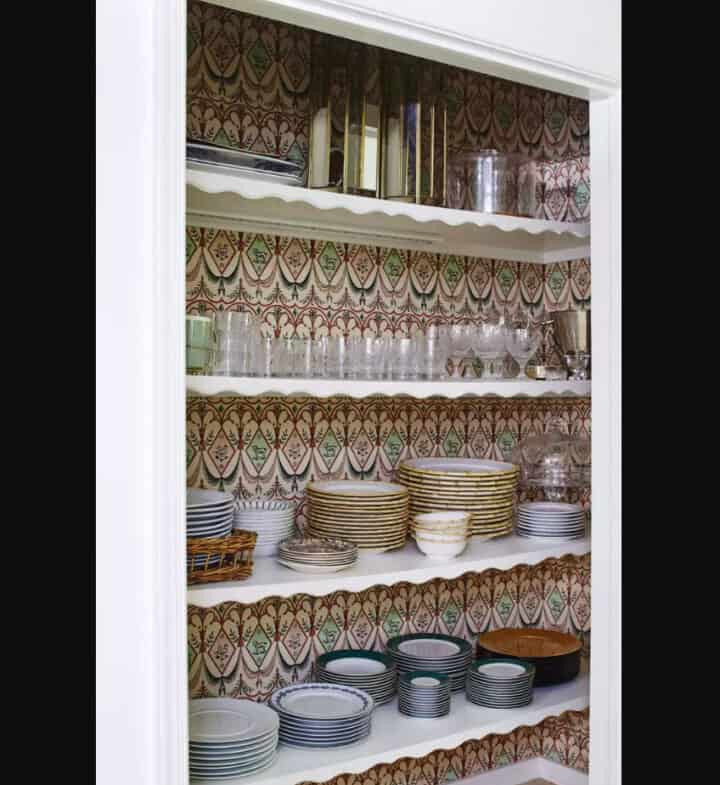 10. Using grasscloth is timeless wherever you put it. It's really pretty on the front of this dresser, another great idea.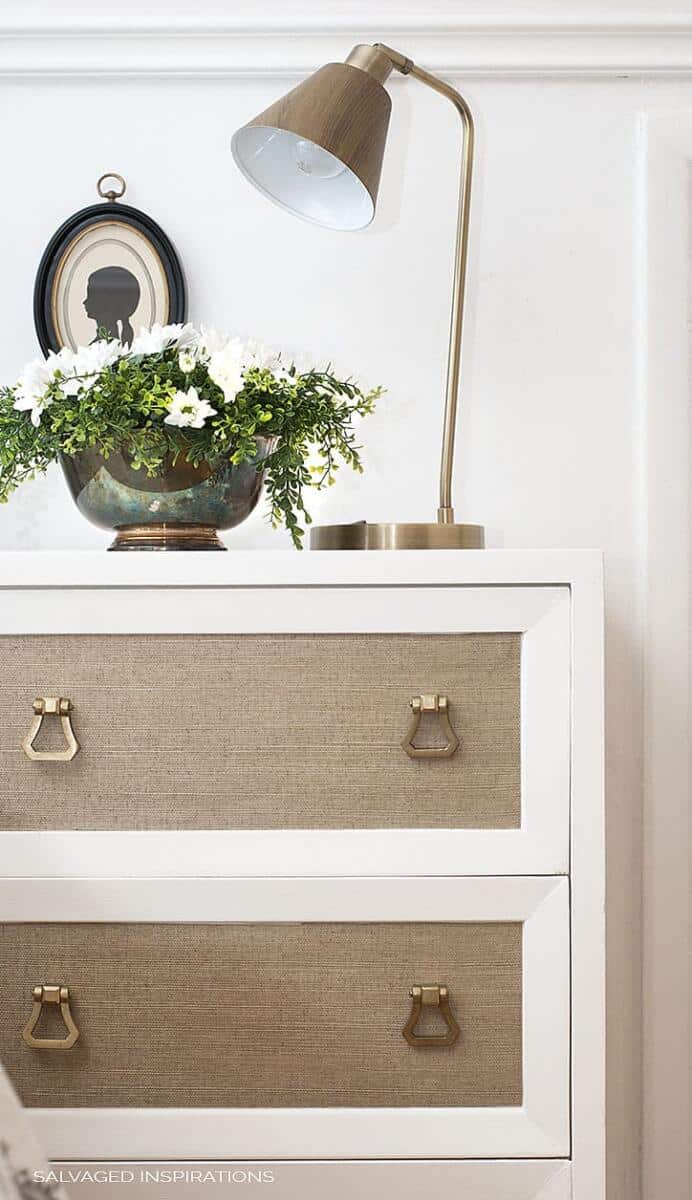 11. I love this entire space shown below. The pretty yet subtle wallpaper on these bookshelves adds another layer of interest in what appears to be a small space.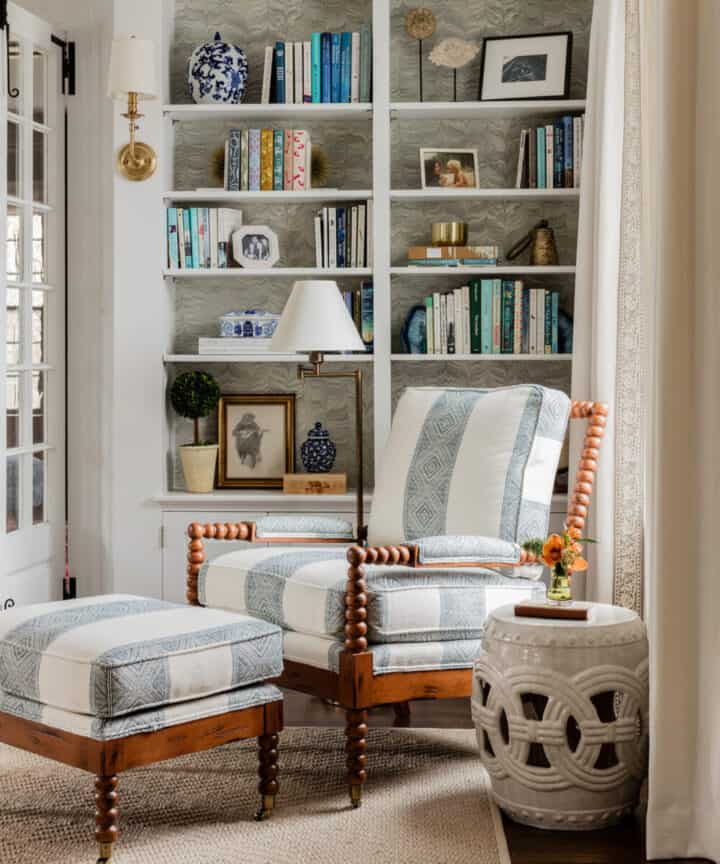 12. If you don't want to commit to a large wallpaper installation, use it as pretty drawer liners for a fun pop of pattern. I recently picked up some vintage wallpaper at a flea market that I plan to line dresser drawers with.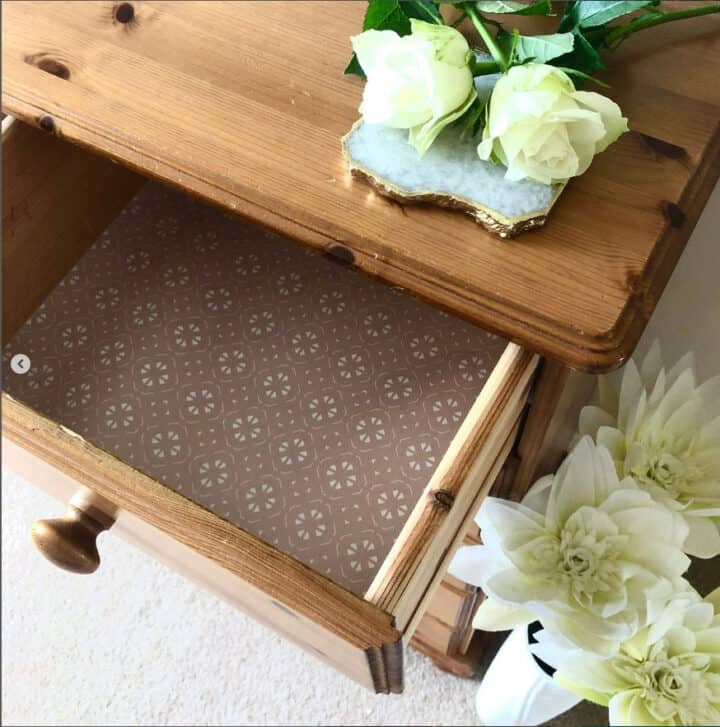 Upcycled Furniture Ideas
Using furniture in expected ways is fun too. Upcycling is always in!
13. I love how this old barn door was transformed into a coffee table. The hinge detail is perfect!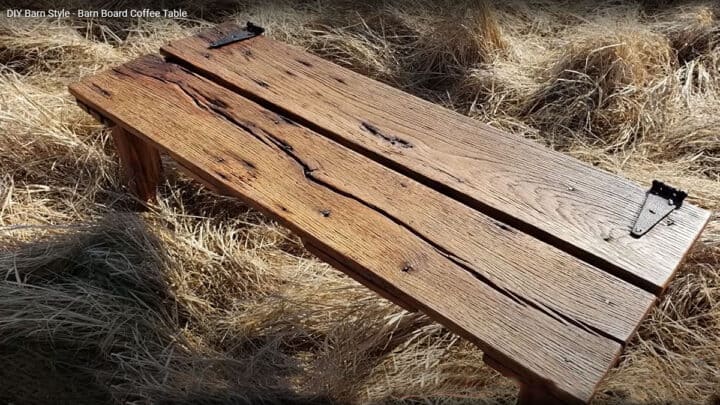 14. Or you can use a regular paneled door to make a coffee table.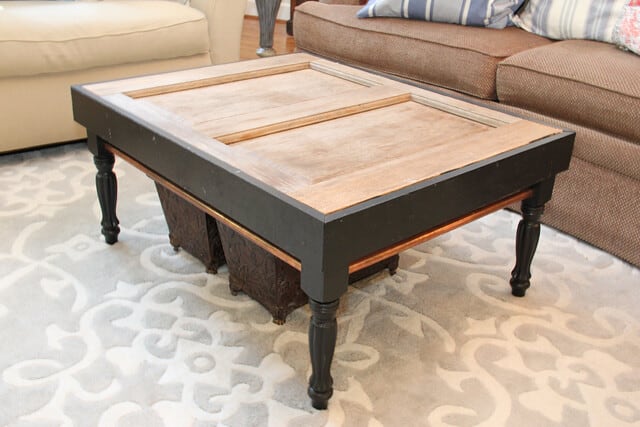 15. Using a vintage headboard to create a bench is creative.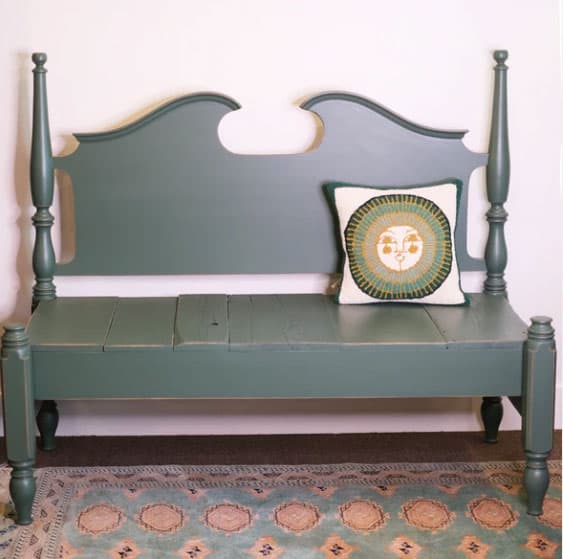 16. I especially love this upcycled door that was transformed into a bench, the wood tone is perfect.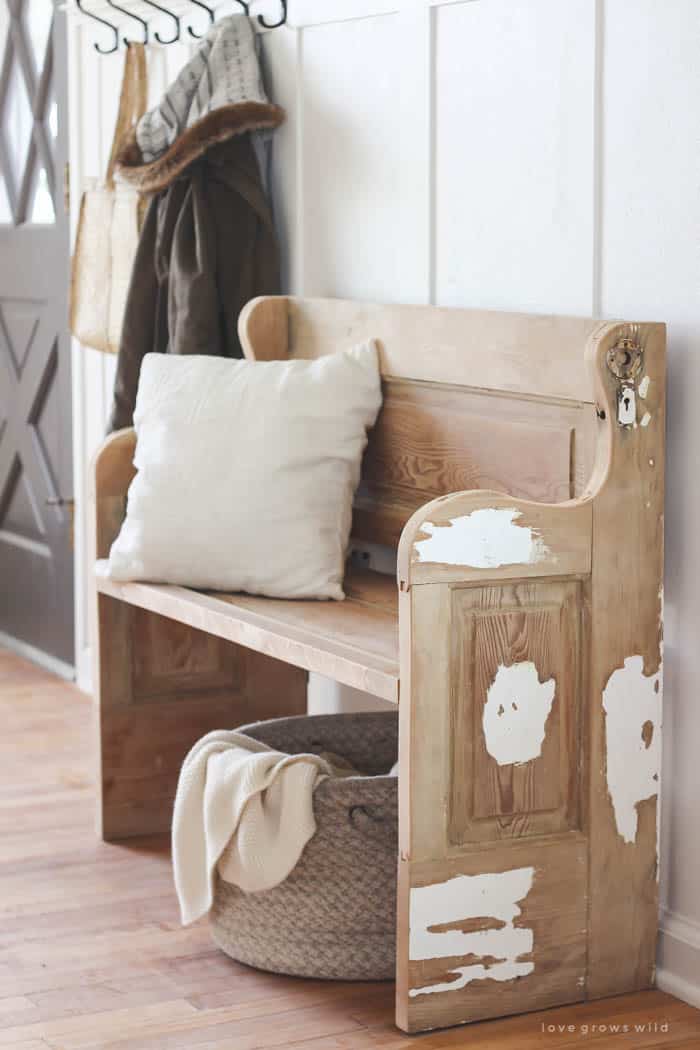 17. Here, an old metal headboard was used to create a garden bench. Pretty!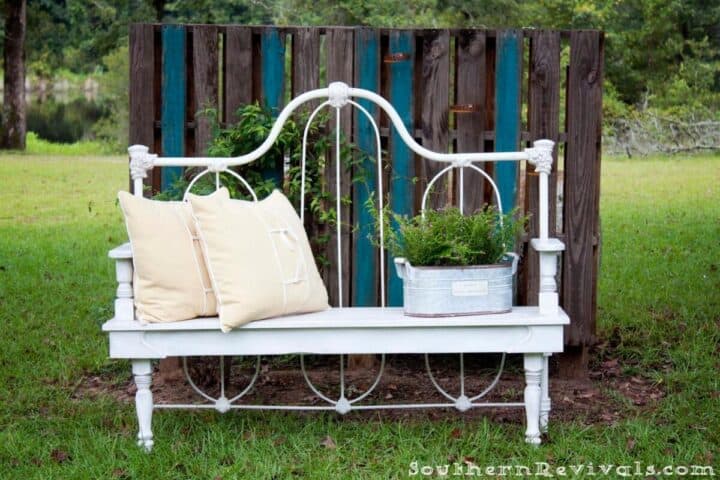 Reupholstered Furniture DIYs
Changing fabric on furniture can transform a piece from night to day and save it from the dump!
18. This tufted slipcover is so so pretty!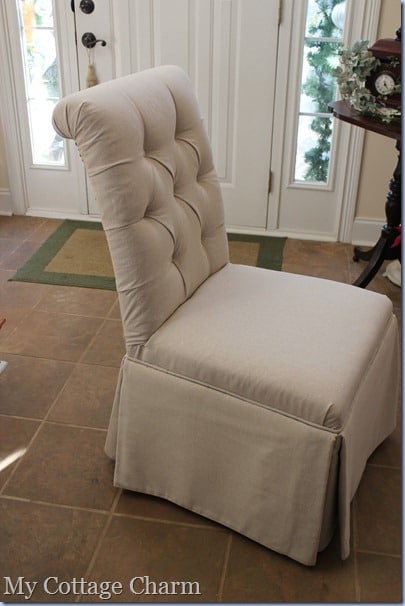 19. Or reupholster a wingback chair. I have a couple of chairs I'd love to try this on!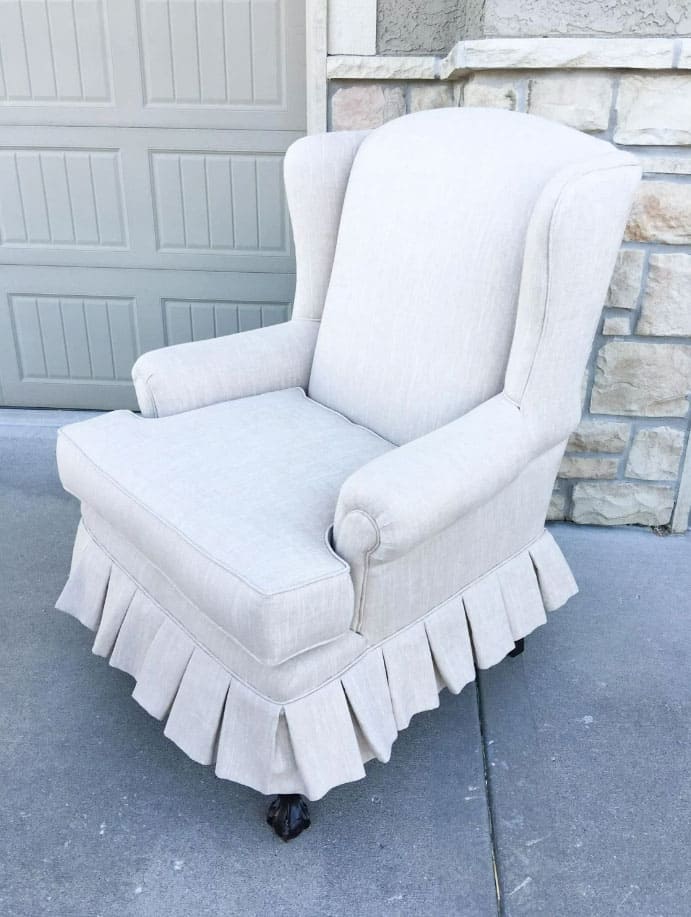 20. Or keep it simple with just a new chair cushion as I did with this cane back chair.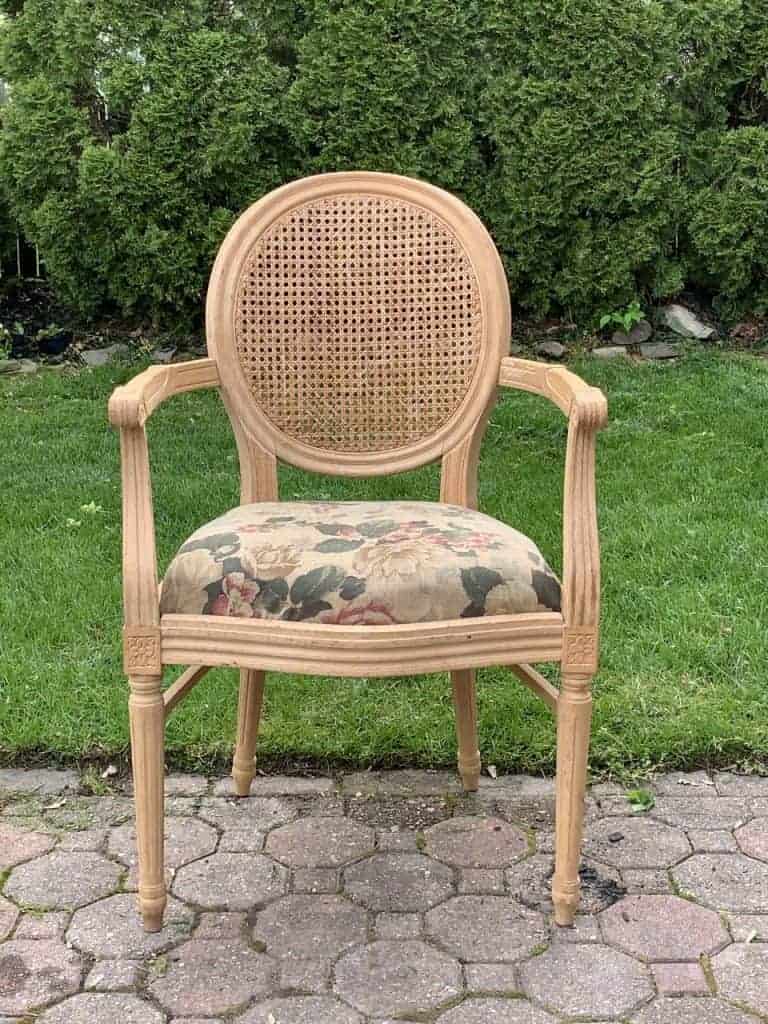 Which of these furniture makeovers is your favorite?
---