This is not my first cane back chair makeover but it's definitely my favorite so far. I found this chair on Facebook Marketplace for only $20! It is the perfect wood tone, but it was missing a seat, lol. That's what you get for only $20!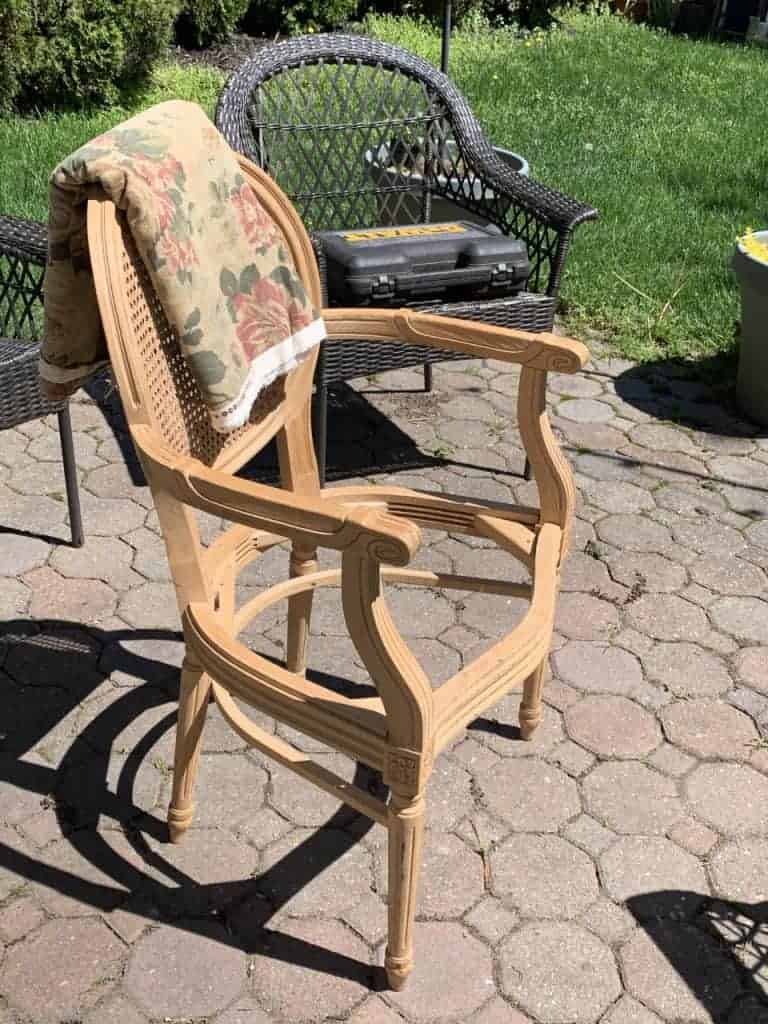 I still thought it was an incredible deal even without the seat.
When we installed the new fireplace mantel in the living room, I had saved some of the scrap wood for this chair seat. I have to say that not only did my amazing friend help me with this project, she actually did it for me so I can't take any credit for this one!
First, she cut my scrap wood to roughly the right shape.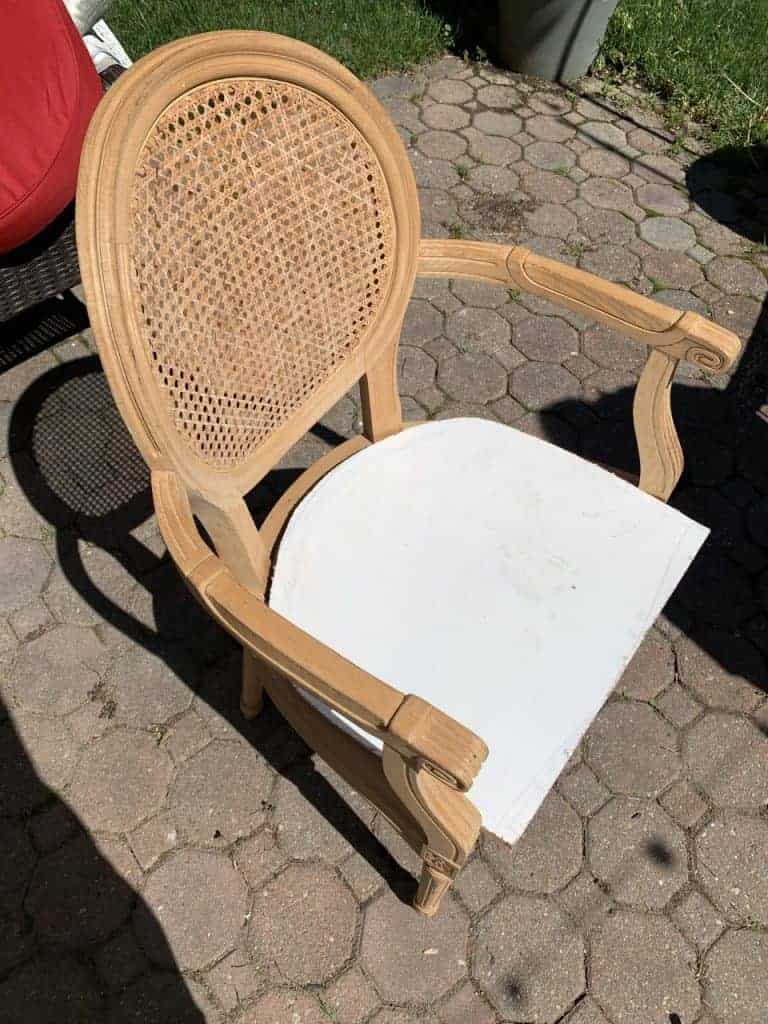 Getting the right measurements on this one was tricky. The front of the chair has a pretty curve. Also, the back of the seat was irregular.
I remembered seeing this contouring tool advertised on Instagram and knew that would be ideal for this project.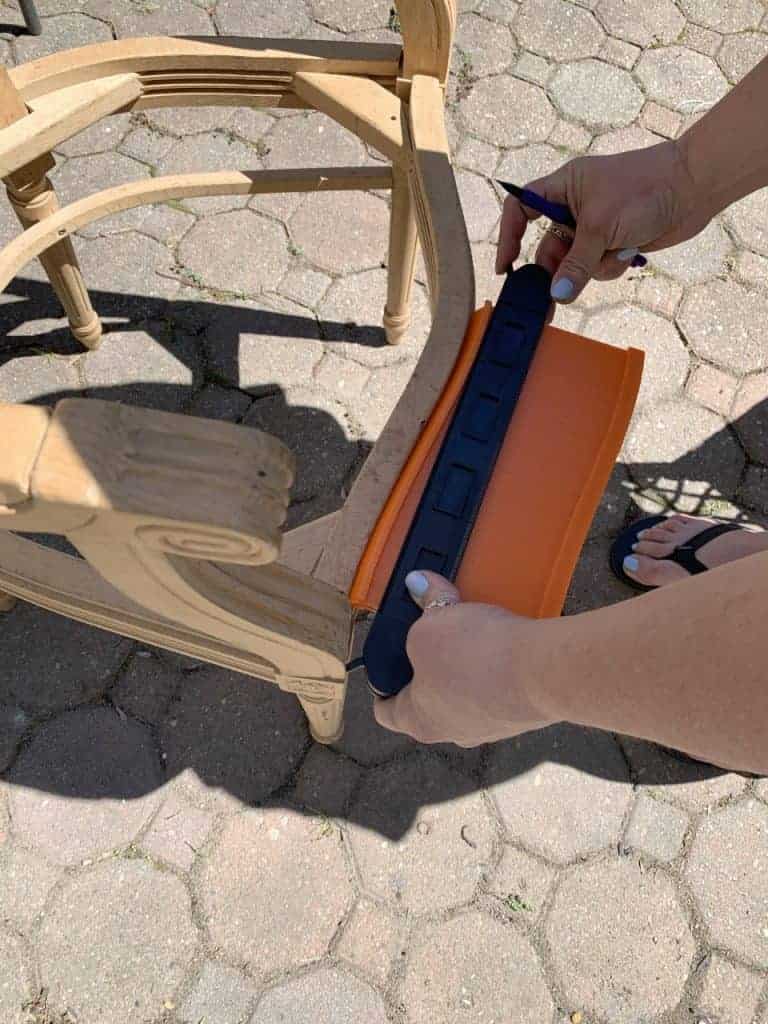 Once we had more exact measurements, she used a jigsaw to cut it down to the exact size.
For the cushion, I didn't want to buy foam or batting that we'd have to stuff. Instead, I went to The Christmas Tree shops and bought an inexpenvie outdoor seat cushion. We removed the cover on that and used the insert.
For the fabric, my friend had a stash of this absolutely beautiful floral fabric in her closet for years that she hadn't used. It doesn't really go with her coastal style so she offered that to me. It was ideal for this chair!
We layered the cushion insert between the wood seat and the fabric. Then she used a staple gun to staple the fabric to the wood seat.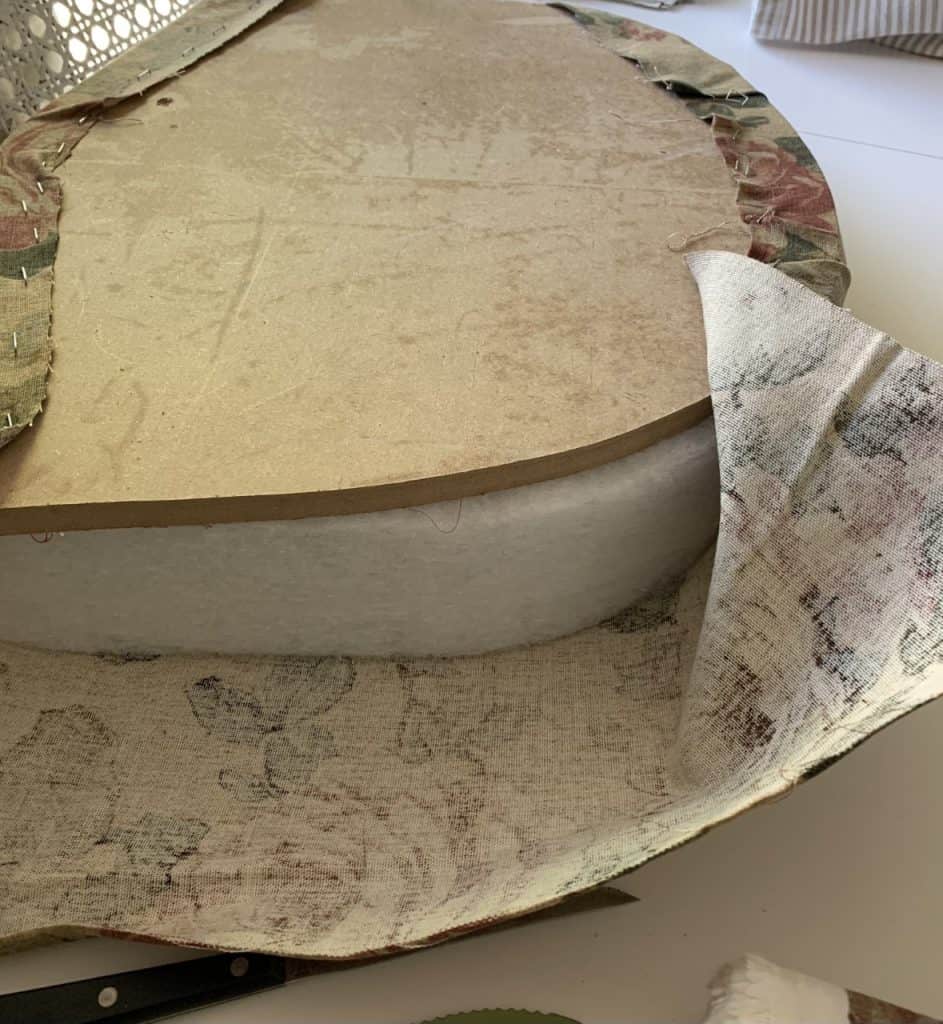 The new seat fit so well into the chair that we didn't even need to use screws to attach it.
Isn't this just beautiful?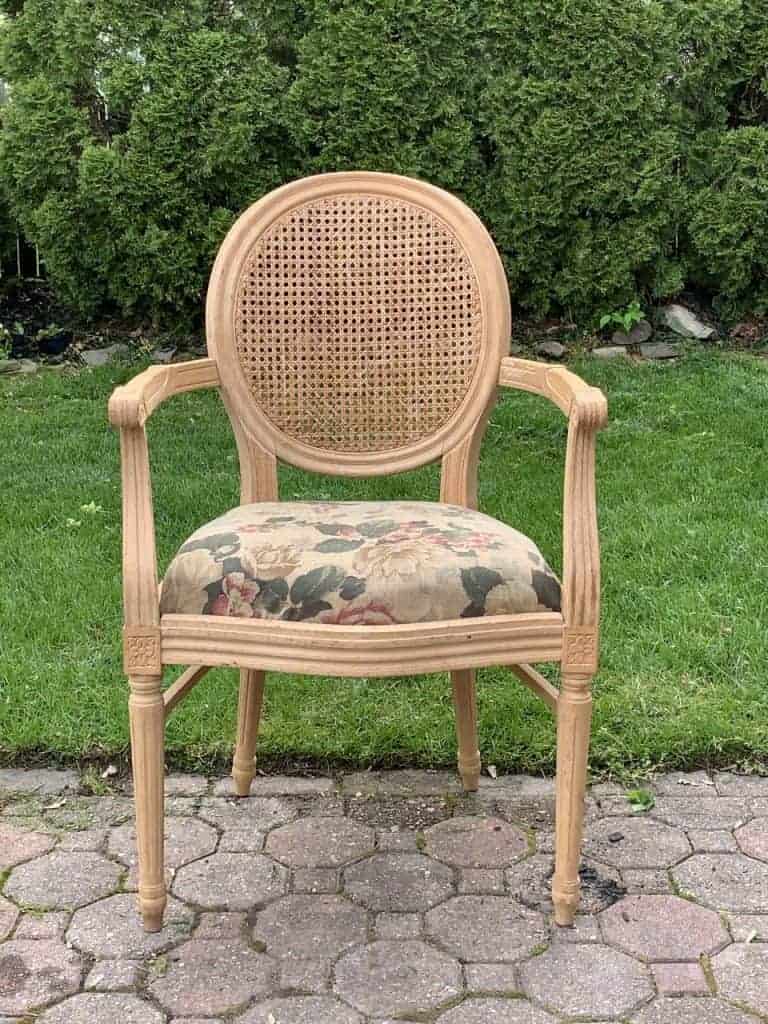 I'm sending out a major thank you to my friend for helping me out with this cane back chair makeover! I'm definitely impressed (though not surprised) with her DIY skills!
This chair will eventually live upstairs as a desk chair in my daughter's bedroom, though it's actually pretty enough to be a living room side chair as well. This guy clearly likes it.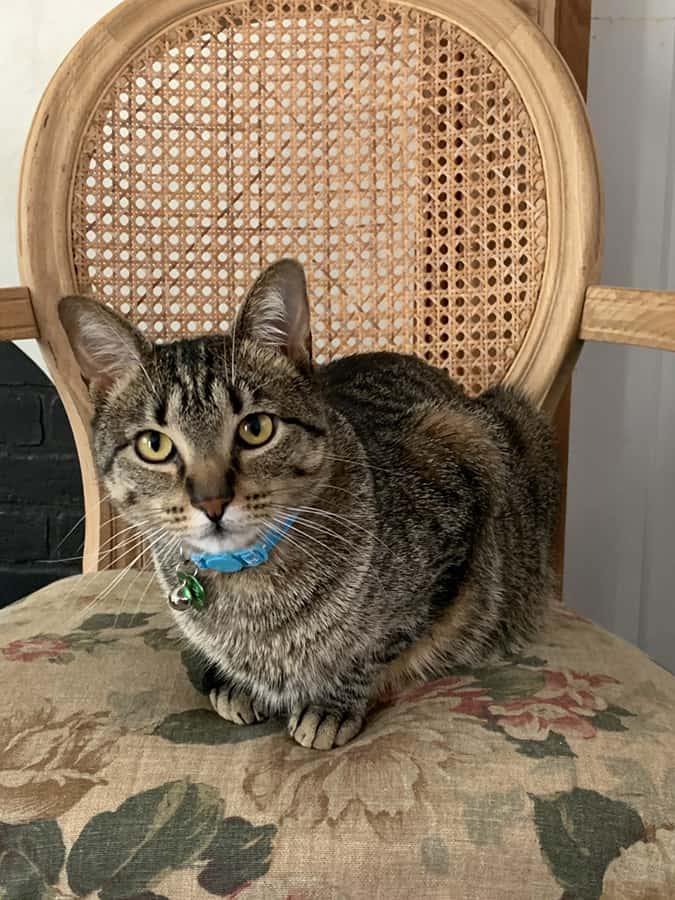 Cane style furniture is so great because it really can mold to whatever your home's design style is.
I couldn't find this exact fabric anywhere online but I did round up some other beautiful vintage-style options.

You can view a super quick video of this chair makeover here:
As for my other caned chair makeovers you can see those here:
Reupholstery and Vintage Chairs