12 Christmas Tree Toppers
Finding the perfect tree topper isn't easy. I know because between decorating my tree while also planning the decorations for the Christmas house I told you about, I've been searching all things Christmas for weeks.
But I have found quite a few good contenders. After spending two days decorating my tree (I'll be sharing that Thursday) I realized it looked incomplete without a topper. I did manage to find something for my tree but I'm still on the hunt for a topper for the Christmas house.
The topper I picked for my own tree is similar to this silver pearl finial, I love this style for a change.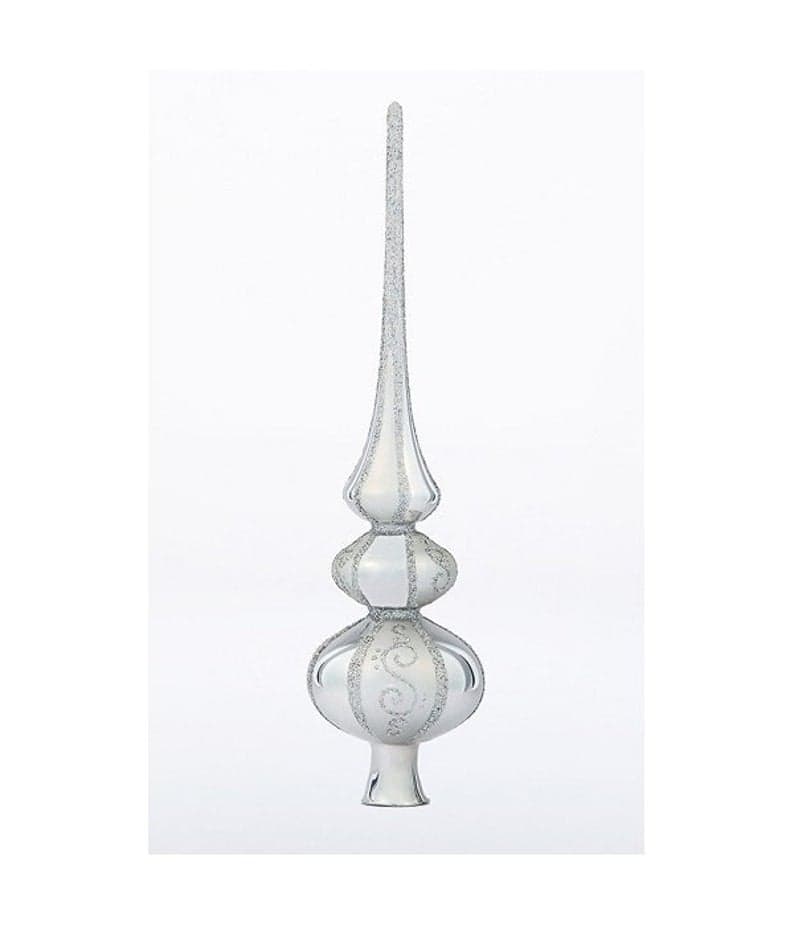 Here is another finial-style tree topper in white.
Another one I'm seriously considering for the other house I'm decorating is this delicate gold star. Isn't that pretty?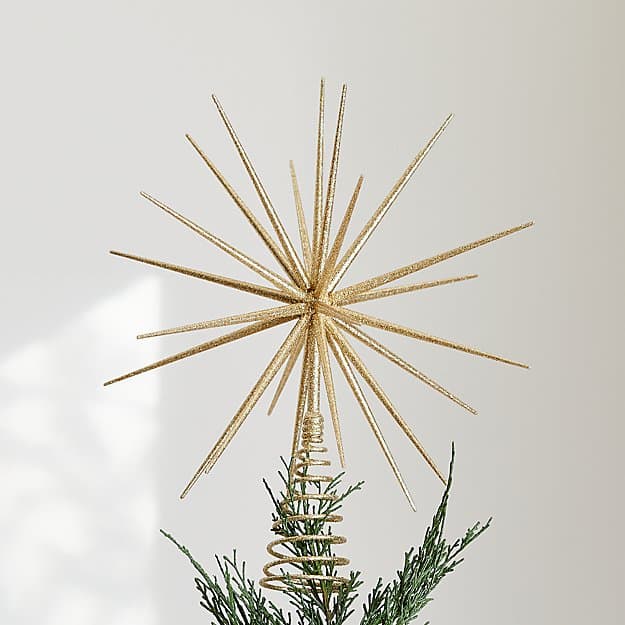 Did you know that some of the earliest tree toppers were angels? If you're going with a more rustic style tree decorations, you may like this pretty frosted bark angel.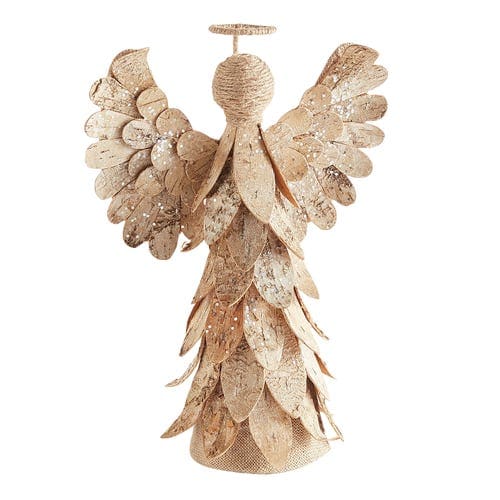 The shape of this star tree topper caught my eye.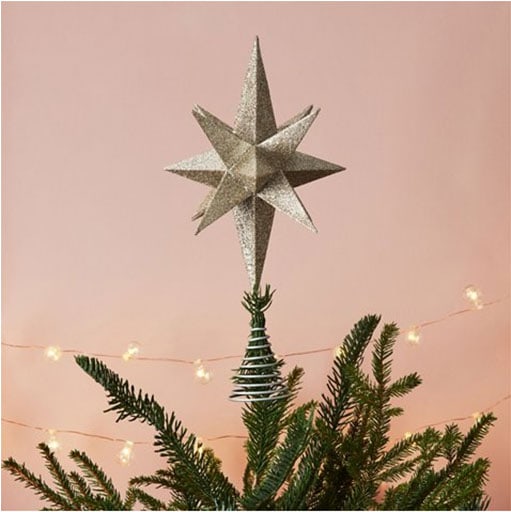 The theme of my Christmas house is Norway, which gnomes are heavily associated with. I thought this gnome topper was a cute option as well.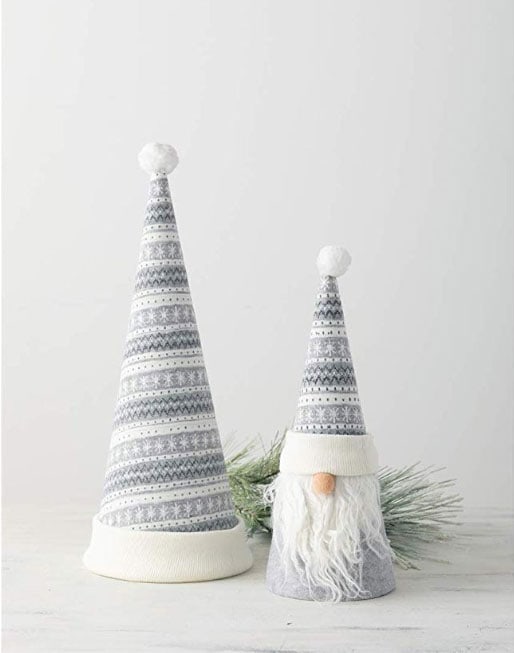 A rustic snowflake is another one I considered for my own tree.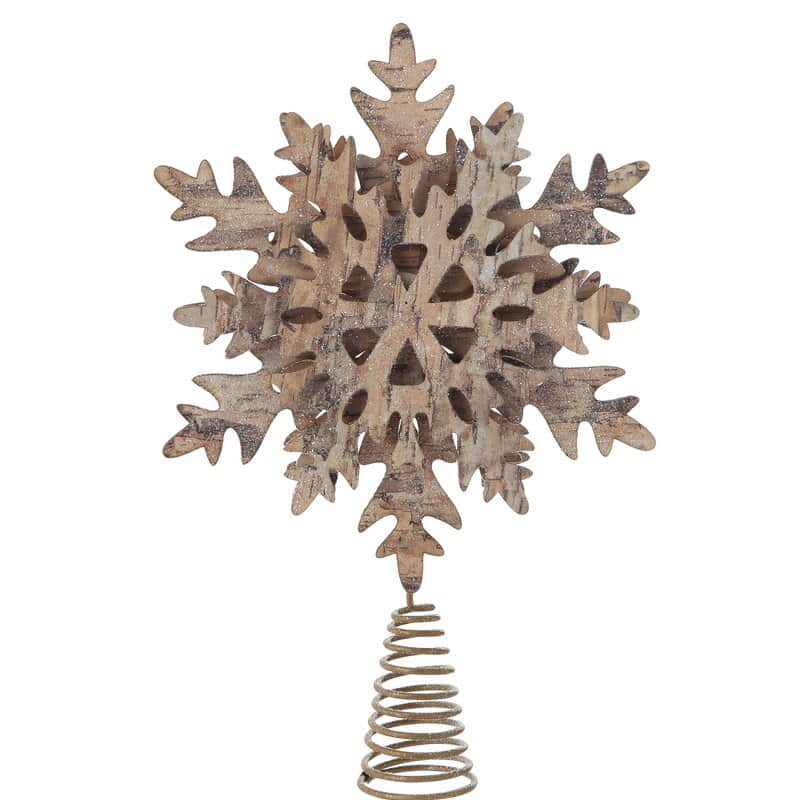 A simple beautiful bow is a good option if the top of your tree is delicate and can't support anything too heavy.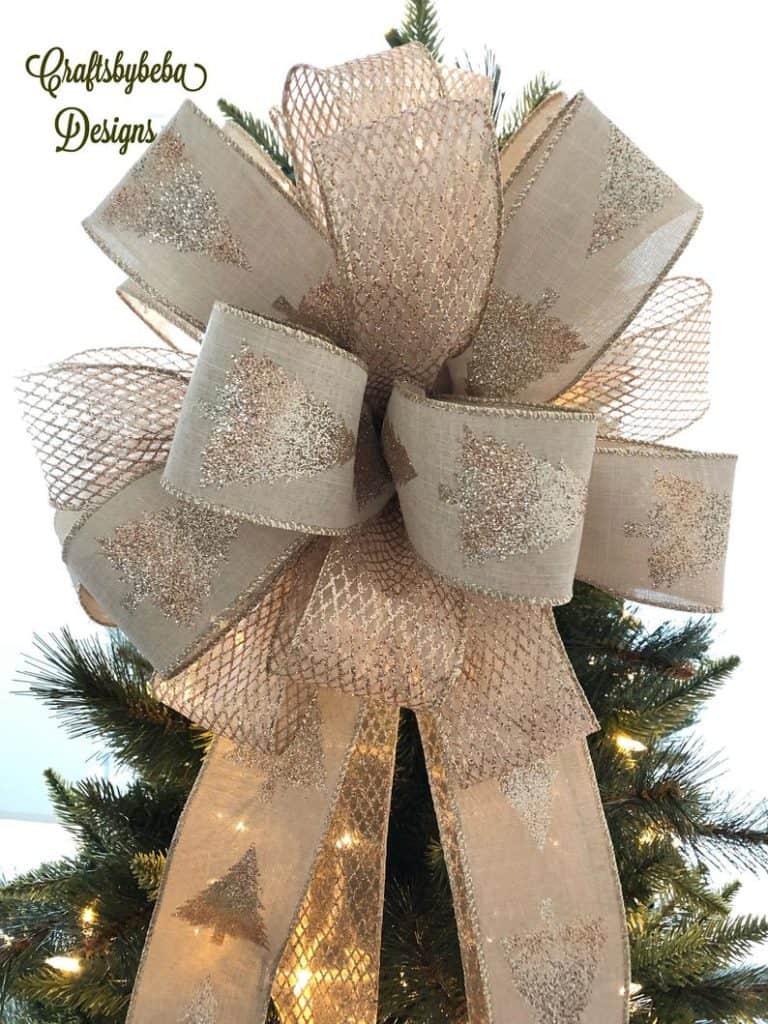 This star projects light at night, I bet it would look amazing when the lights are dimmed!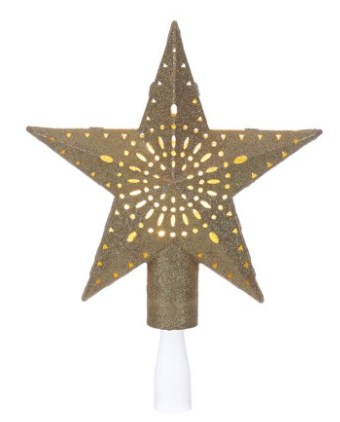 This one is a pretty cross between a snowflake and a star.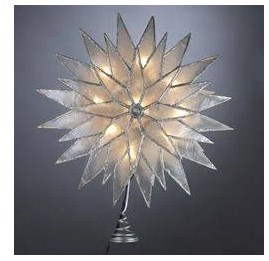 This jeweled snowflake is very elegant.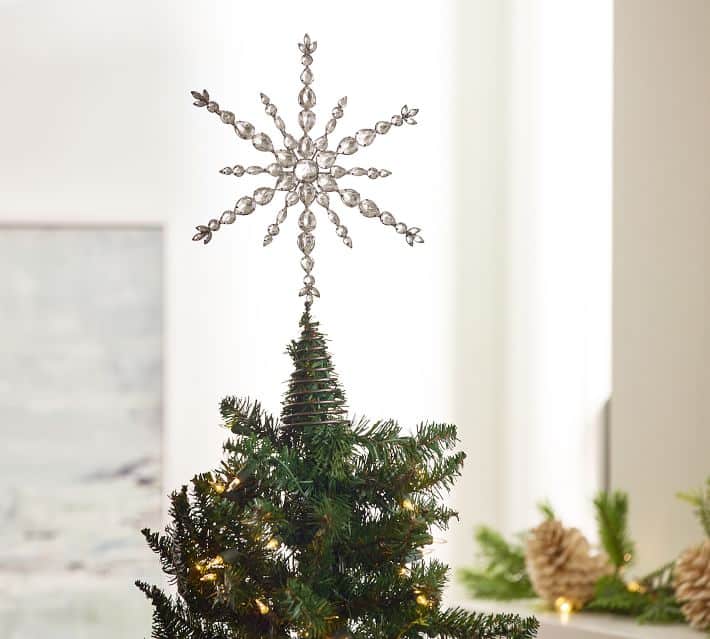 Lastly, this pretty metal angel caught my eye.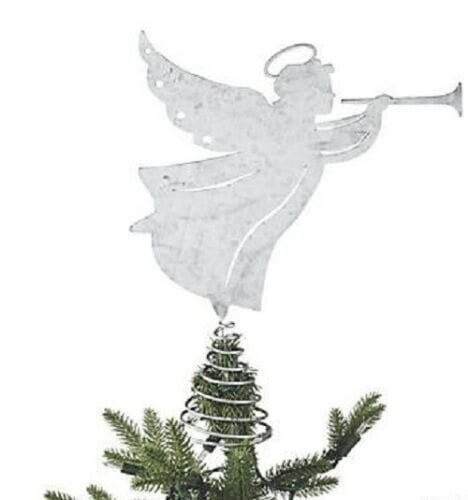 Which of these tree toppers is your favorite?
Please Pin: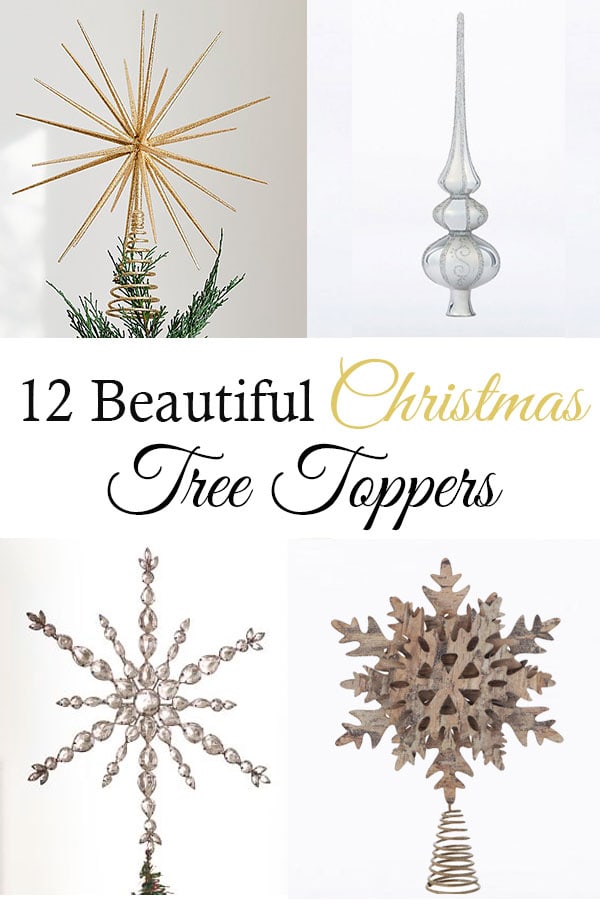 This post may contain affiliate links, you can read my full disclosure here.