This project was so simple it totally makes up for my troubles with the Christmas stockings I made. I've been looking for something to put on my front door for months. For the holidays, I normally hang a wreath, but that annoys my husband because they're bulky, which causes the screen door not to close all the way.
A year or two ago we painted our front door and our shutters black. (That was in my pre-blogging days, so no before and after pictures for that.)  Since painting it black, the door seems to disappear unless I have something decorative on it. When I was in Michael's I came across an unfinished frame in one of the back aisles. And the wheels starting turning (usually much to my husband's horror). Remember on the show Friends, Monica and Rachel had a frame around the peephole on the door?
So I started thinking, I could use this frame all year round, and just switch out the center with different seasonal items. I picked up the frame and a wintry swag.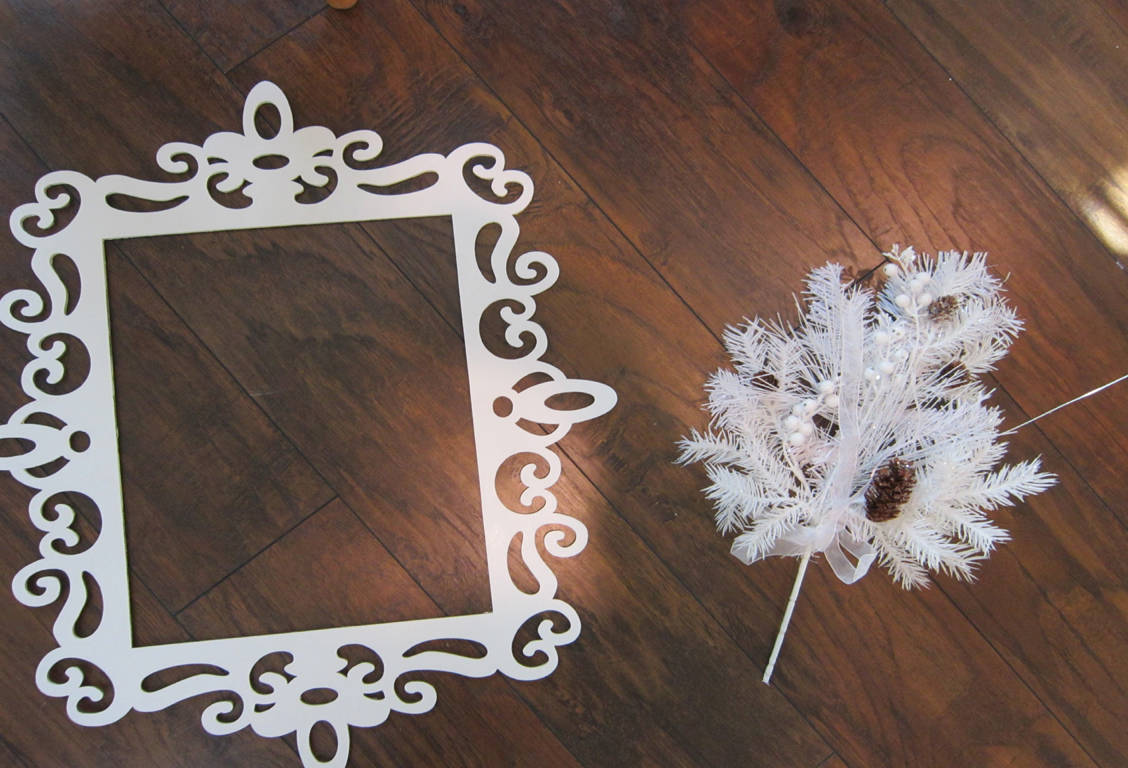 The picture above shows the frame after I had painted it white. I forgot to take a before picture of it unfinished. I attached the swag with some floral wire. The photo below shows the back of it, you can see the finish it was before I painted it.
I added a white ribbon that I found in my Christmas bin to cover the wire. Then I used fishing line to tie on as a hanger.
I hooked the fishing line around the peephole to hang it. I love the contrast of the white on the black door.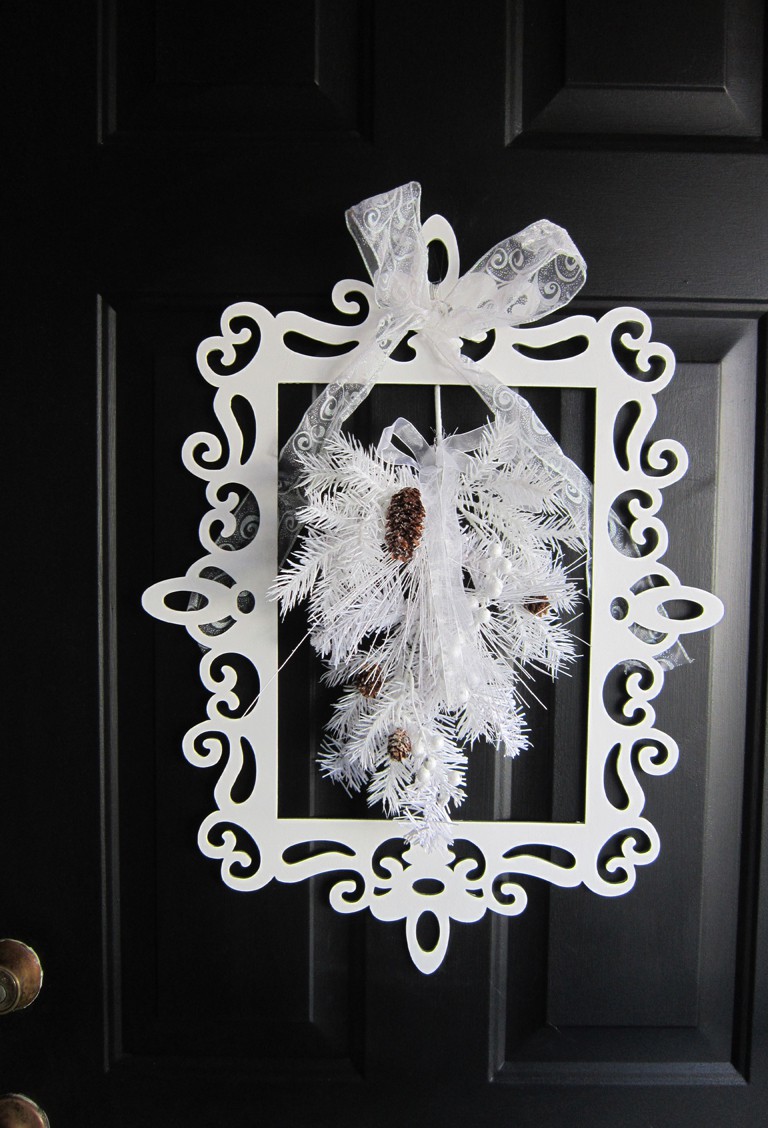 This was seriously simple and inexpensive. The frame was about $7 and the swag was about the same. Plus I had a coupon. Yay! I thought about adding some cranberries or something red for Christmas, but decided to leave it as is so it'll last all winter. I don't have to change this until Valentines Day now.
I have been wanting to change the door knob and hardware since we painted the door, but my husband wants to replace the door all together so it stays as is for now. Maybe I'll paint them in the meantime…project for January?