I must be getting predictable. I was walking through the mall with my younger daughter recently and she pointed out a bedding display. It was composed of all reds and browns.  Here is the conversation that followed.
J:  I like the bedding set
Me: Really? I don't like the color combination.
J: I know you don't like red, but you once told me brown was your favorite color.
Me: After living with an oversized brown couch for 10 years I'm over it.
J:  What's your favorite color now?
Me: (long pause) White.
J: I knew you were going to say that!
I'm not sure where my love for white interiors began, but it's definitely on! When we converted our garage to a family room,  I was hesitant about actually painting it white.  But I'm so glad I did.
White walls used to be considered sterile. Now they are the perfect base for layering, whatever your design style. A white background will enhance whatever you pair it with, furniture, fabrics, or architecture. Your room will feel larger and more open.
Here are some really amazing rooms featuring white walls.  I broke it down by room type. Whether your style is modern,  traditional, farmhouse,  classic, casual, glamorous, or rustic, white works with them all.  You can make it calming, dramatic or ethereal.  Warm it up with wood tones or muted colors, add textiles for a bohemian feel, or use black accents  for a more sophisticated feel.
Living Rooms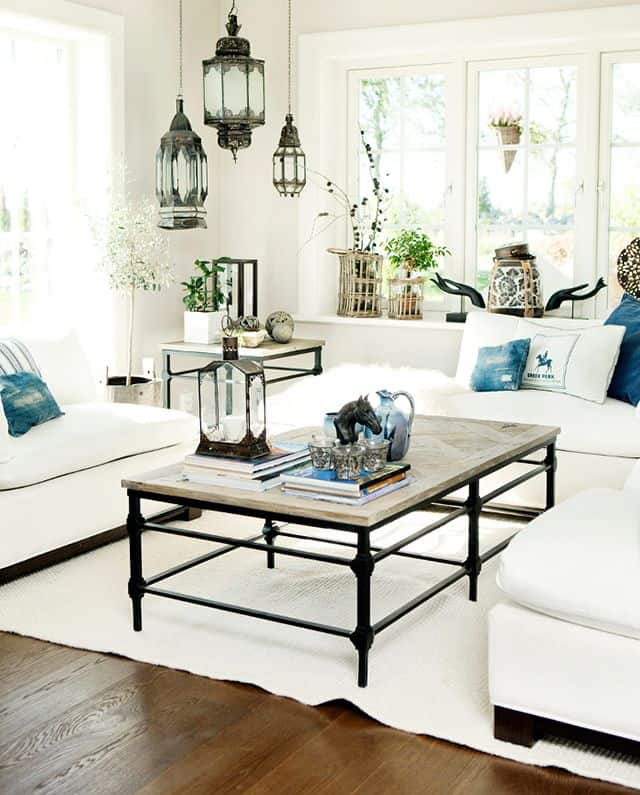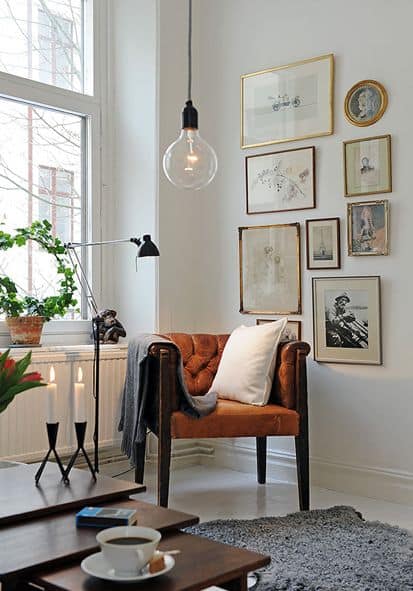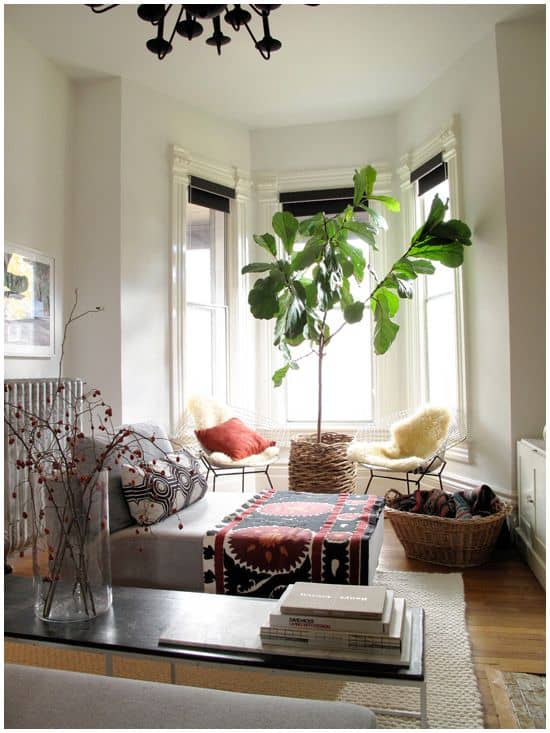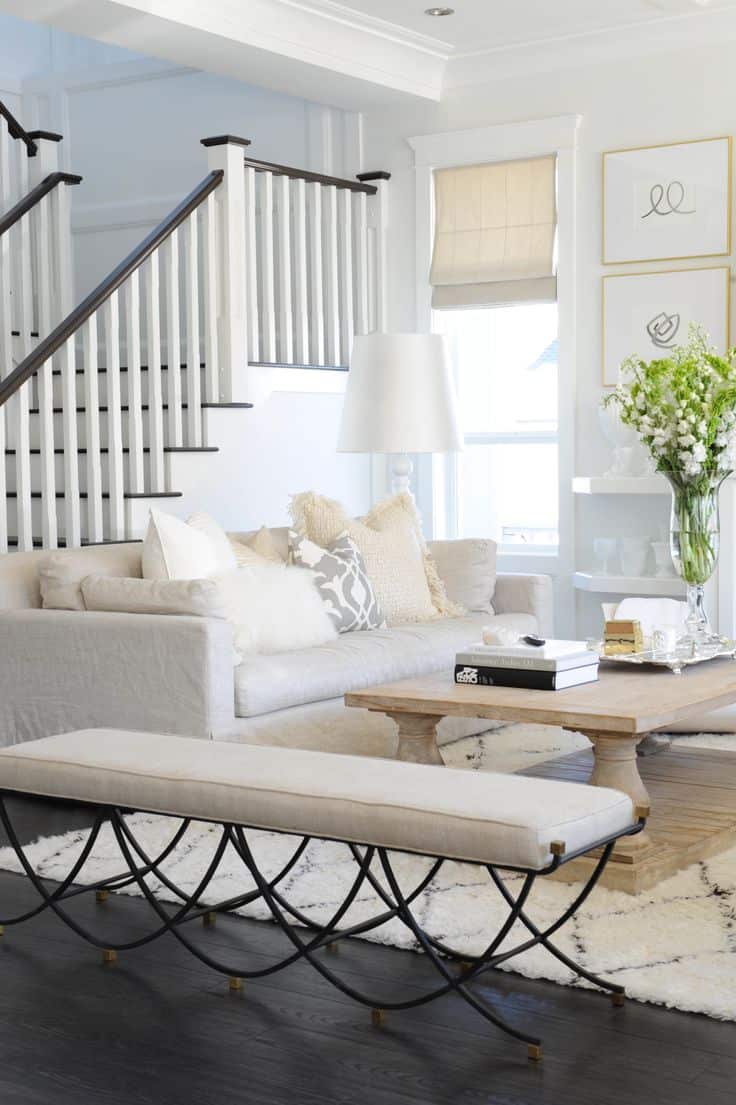 via Style Me Pretty
Kitchens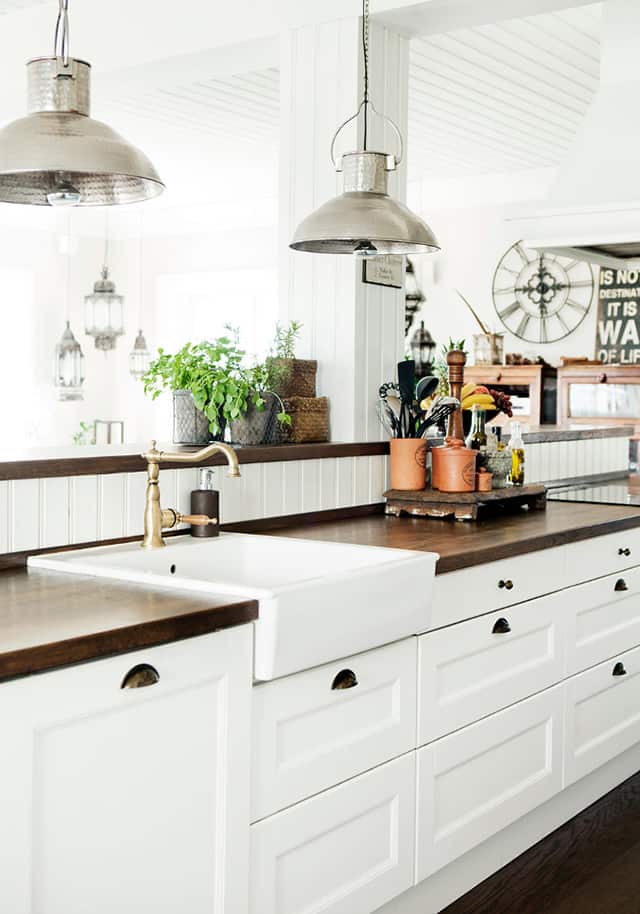 Dining Rooms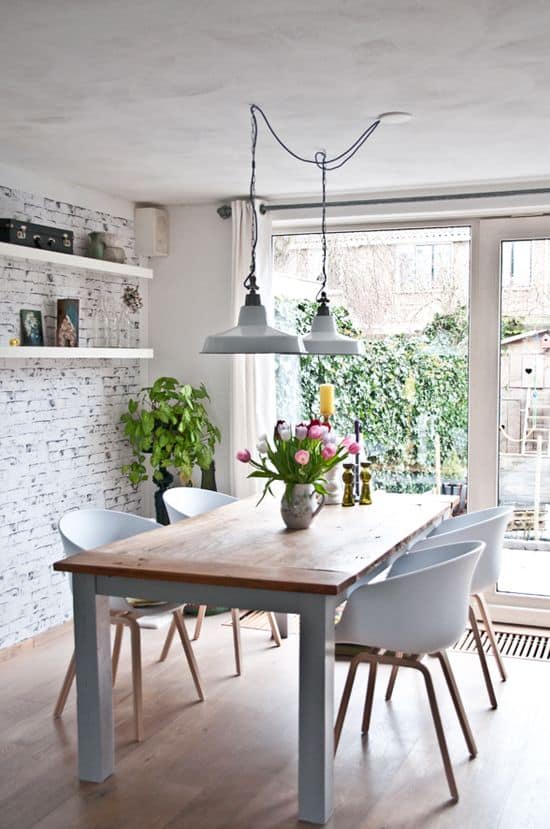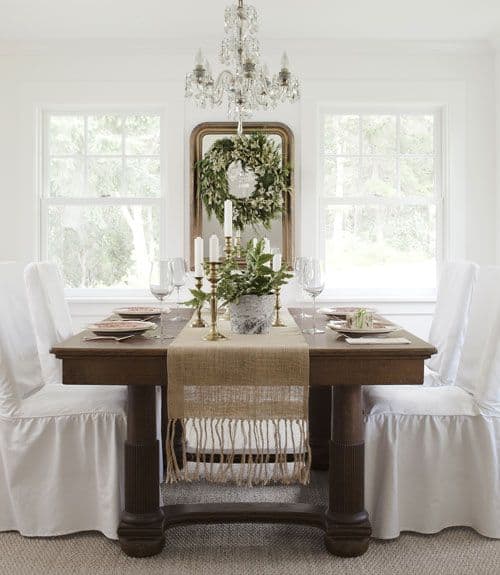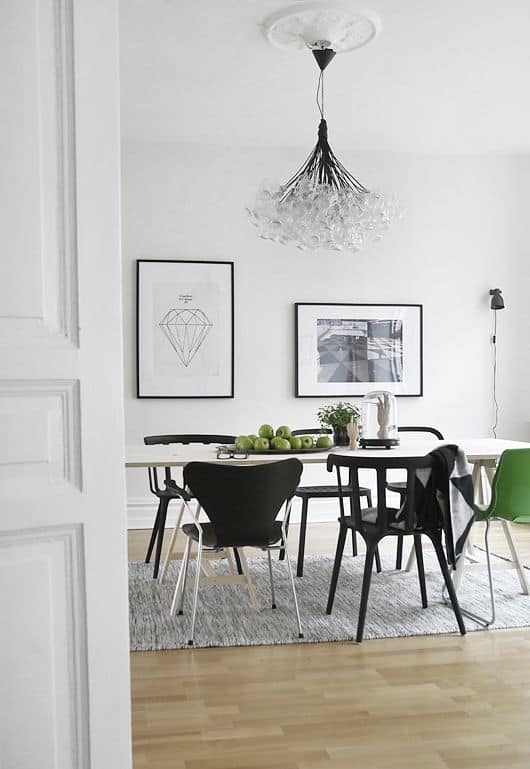 Bedrooms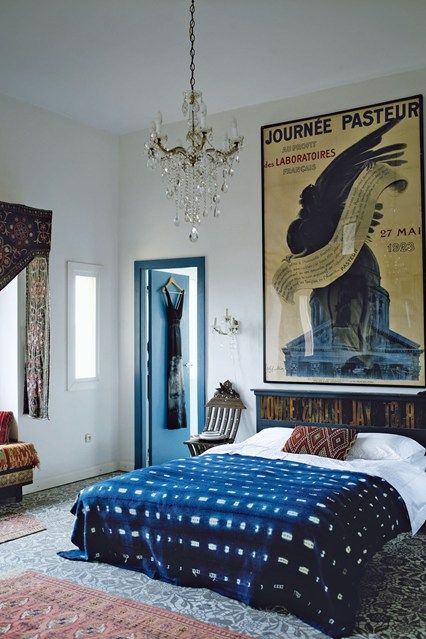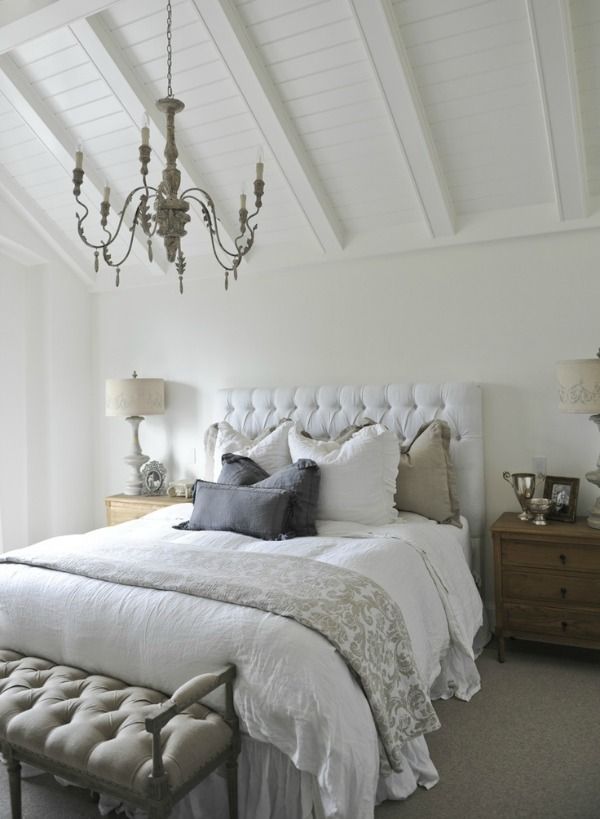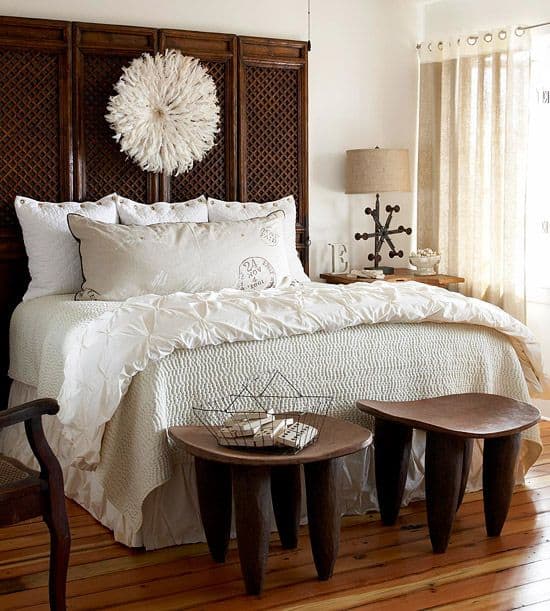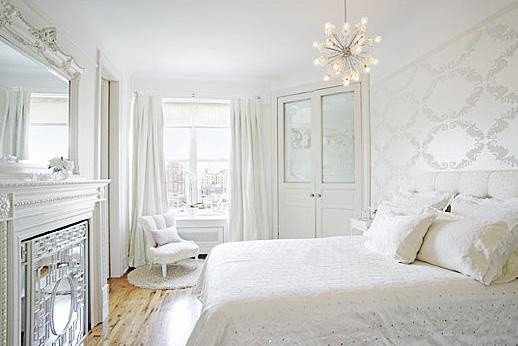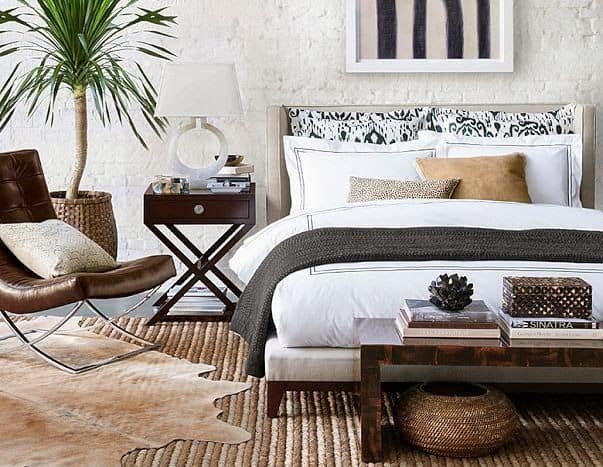 Bathrooms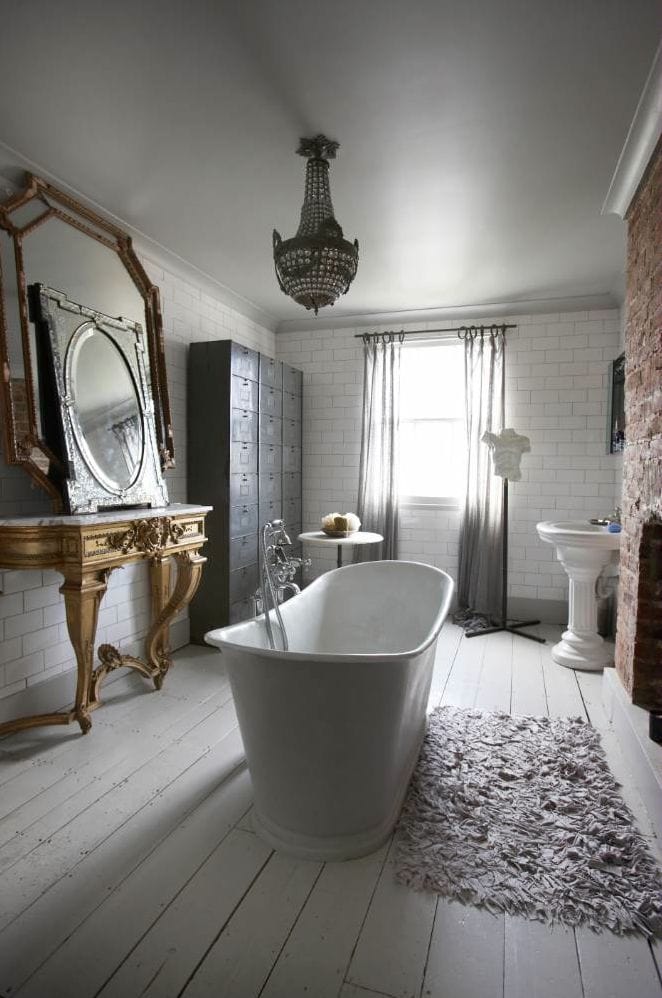 via House of Bliss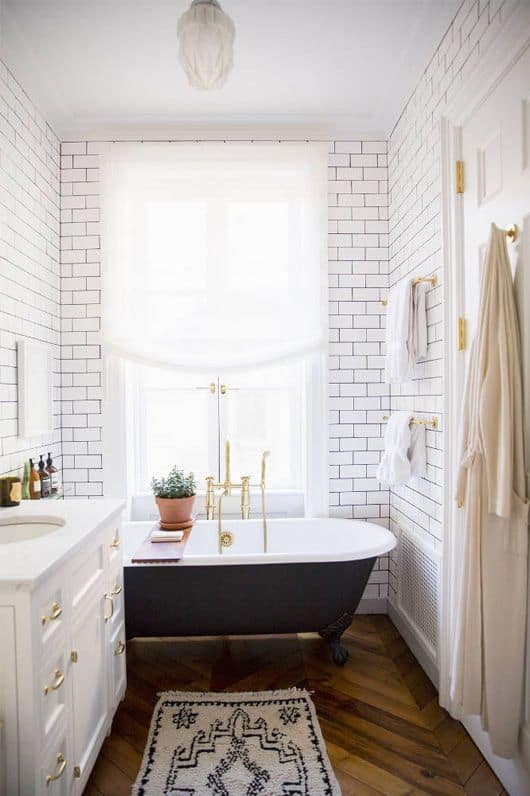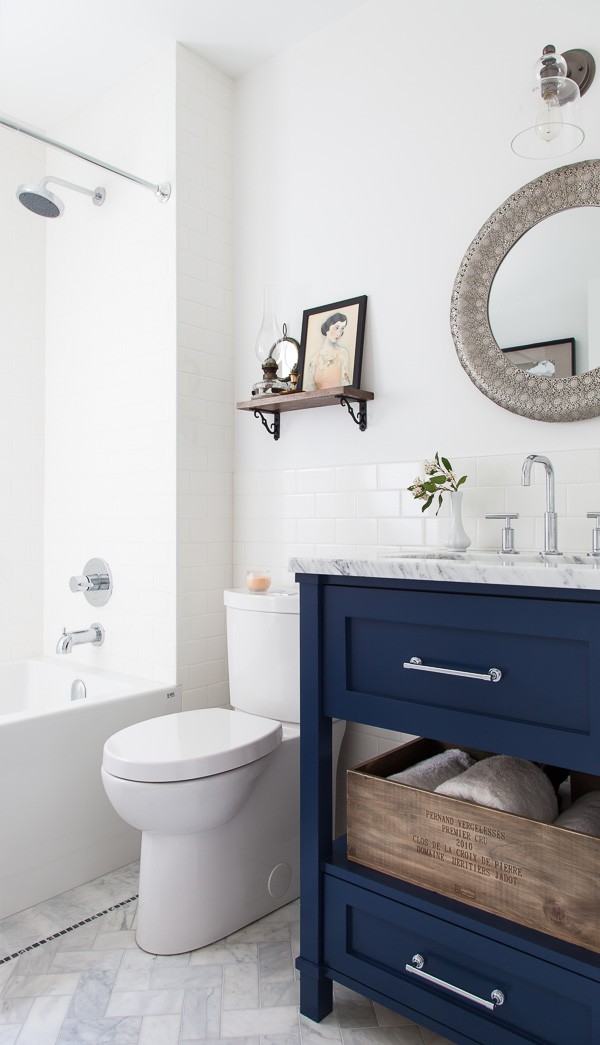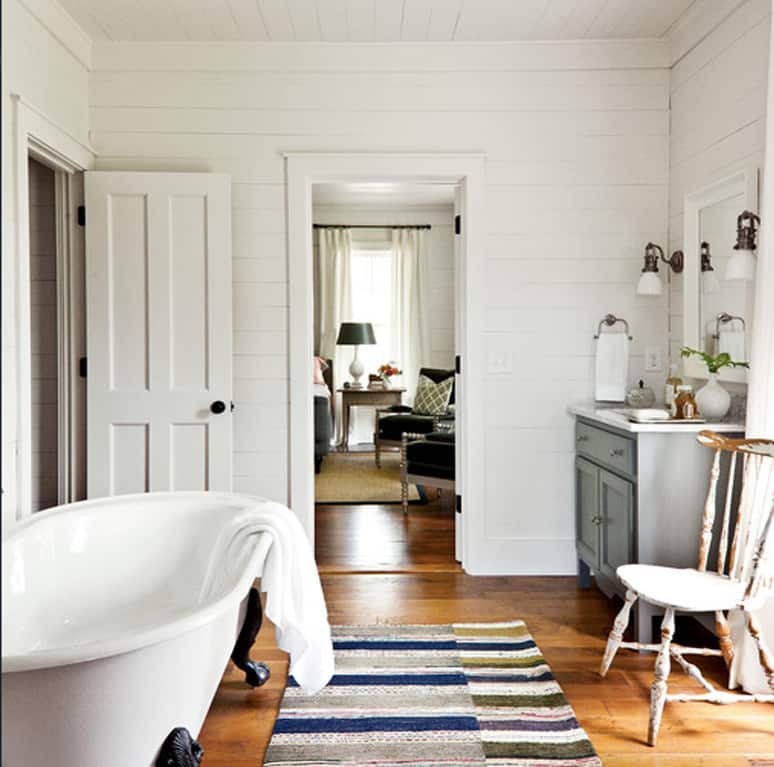 Transitional Spaces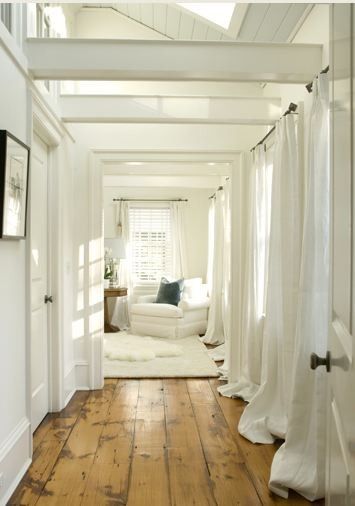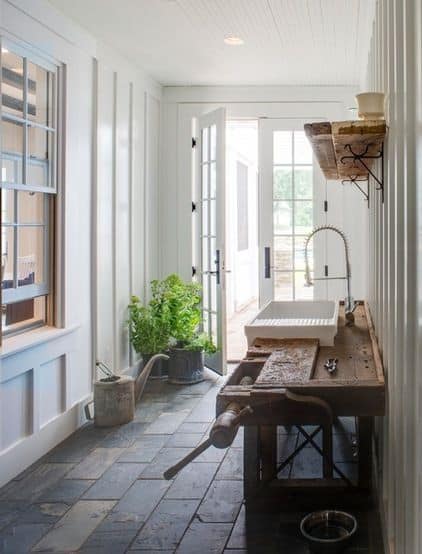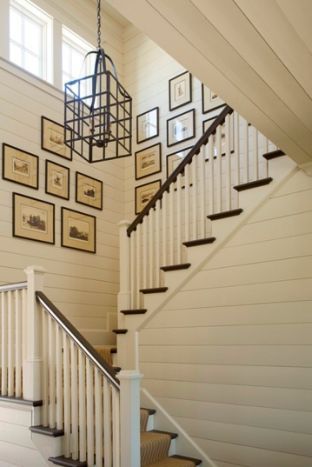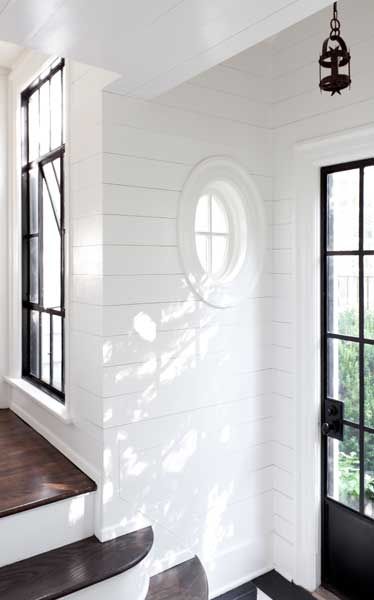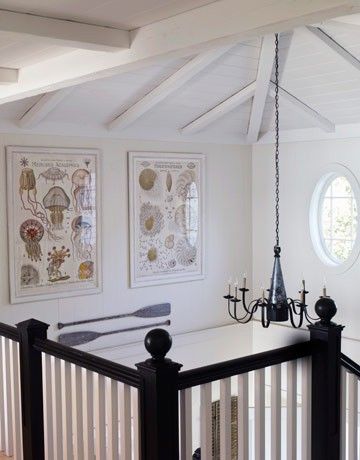 Some suggestions for white interior paint colors are: Paper White, Elmira White, Simply White, and Dove White, all by Benjamin Moore.
What do you think of white interior design?