Watercolor Paintings from Etsy
Projects around my house have been on hold the last few weeks, we have been really busy getting my daughter prepared to leave for school. Once things settle down we will get back to my living room project, we still haven't added any moldings after finishing the floors. In the meantime, I've been loving all things watercolor. Have you noticed this trend everywhere lately? I wish I could paint my own watercolors but until then I've been browsing around Etsy and I've found some beautiful watercolor paintings. Here are some of my favorites, and they're all super affordable coming in at under $30 (except for one)!
Update: Another option for vintage-style watercolor paintings is Shop Home Revivals. Prices start at only $13!
This cottage watercolor painting speaks to the farmhouse style that I love.
White Poppy watercolor – If you like minimal decor, this pretty set is for you.
Ocean City boardwalk – Summer is just around the corner (though it doesn't feel that way at all!) and this pretty watercolor painting just sums up those lazy boardwalk days.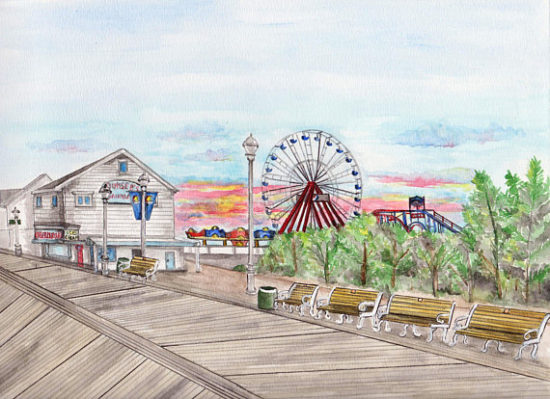 Set of Four Peony watercolors – These are so pretty, the peonies are the perfect shade of blush pink. They come in a set of four but I like how they are displayed here with a set of three.
Nantucket Watercolor-This perfect depicts that New England charm that we all love.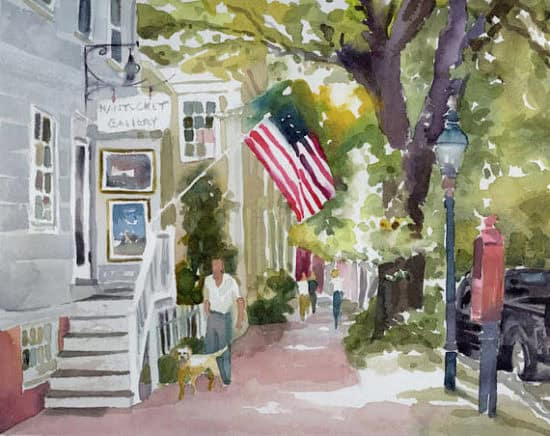 Beachy watercolor – This simple abstract would make a good base for a room's color scheme.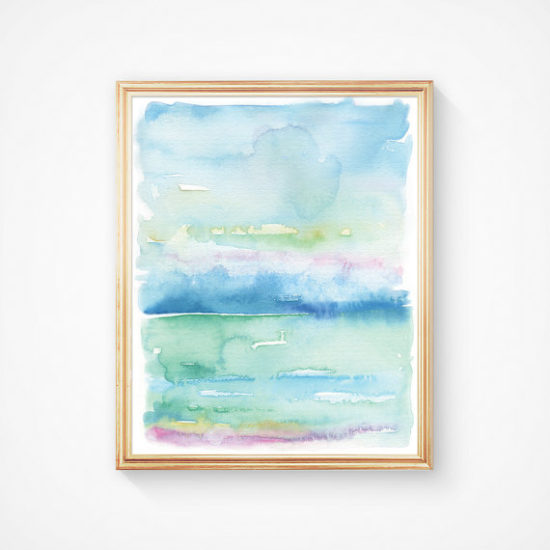 Cotton art watercolor – This one is so creative, look at the detail of the flowers.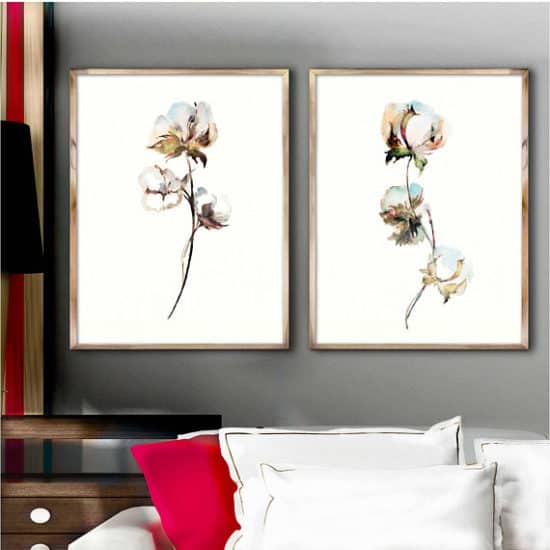 London watercolor – I'm more of a homebody but this one is for you world travelers out there.
Stunning hydrangea – The artist behind this one is seriously talented!
Greenhouse-I wish this were a real space in my house, so charming!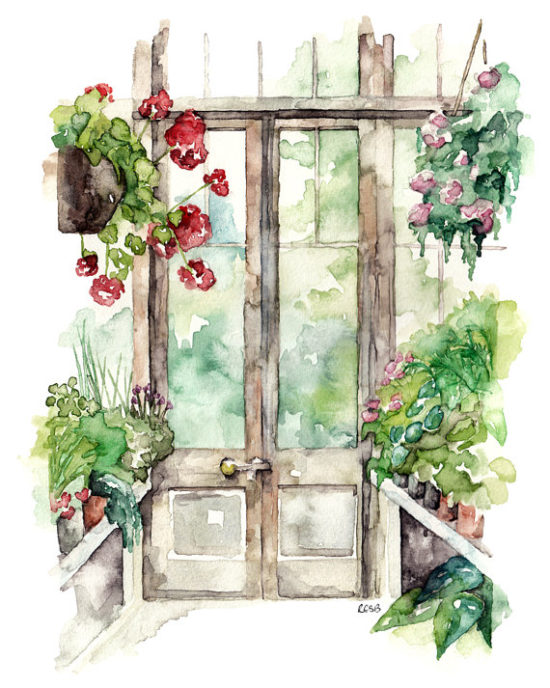 Wisteria -Similar to the hydrangea painting above and just as beautiful.
Watercolor paintings are such a great way to brighten up a room. As I mentioned above, all of these would make a great starting point for a room's color scheme. Which one is your favorite?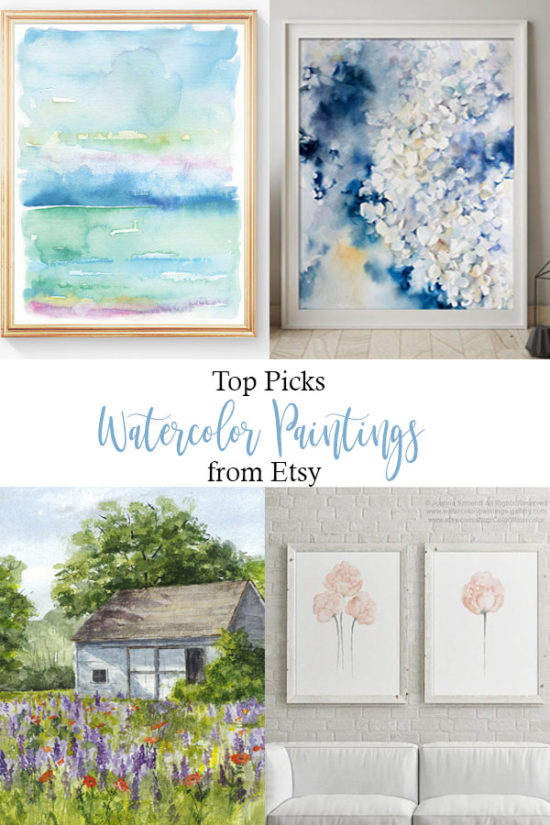 ---