This Spring Garden post is in partnership with Christmas Tree Shops. All opinions are my own.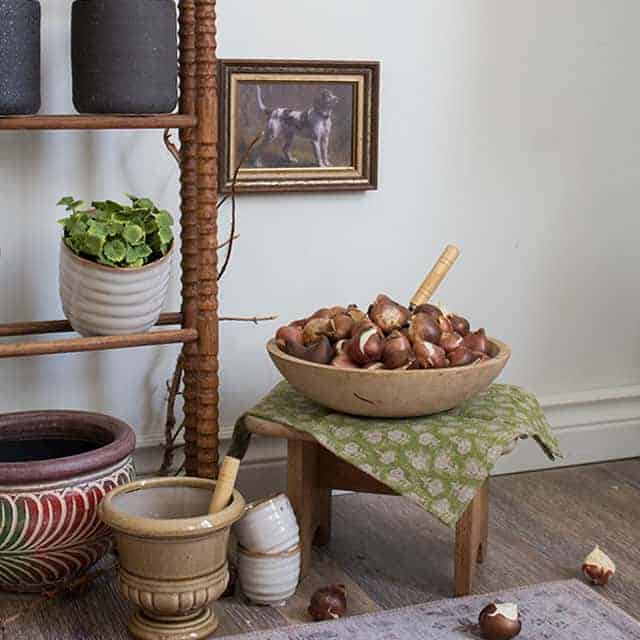 Are you guys as ready for Spring weather as I am? I'm anxious to get outside and garden again. Considering I have another two months to wait on that, I began doing spring garden prep inside.
I love the gardening section of the Christmas Tree Shops so I stopped there to shop. They have an ever-changing assortment of garden supplies to pick from so I like to check it out often.
On this round, I picked up several planters, flower seeds, and spring bulbs.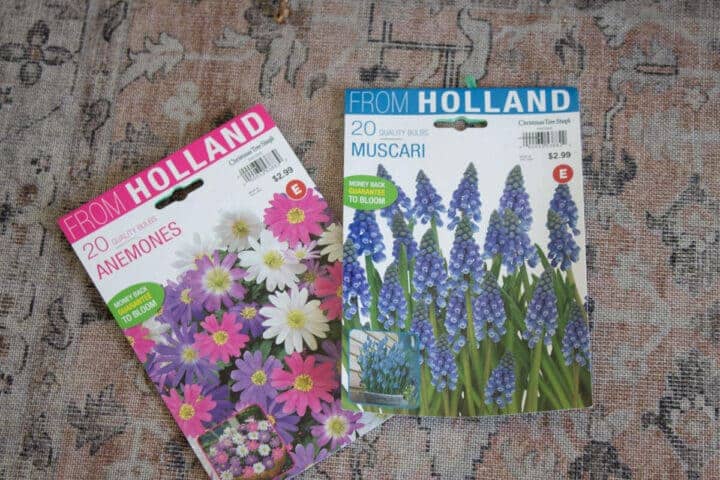 One day, I'll have a potting shed but until then I set up shop in a corner of my daughter's room. The shelf you see here is actually a vintage quilt rack. I found that at a flea market. It worked out well for a temporary potting shelf.
In the raised planter, I combined the Anemones and Muscari bulbs. I put Muscari in the center and surrounded it with a circle of Anemones. Then I added branches as decoration to make it more interesting until I get some growth.
Of course, I couldn't resist stocking up on flower seeds and herbs as well. I'll start many of these indoors to get them going. This way as soon as the weather allows, I'll transfer them to my backyard garden already established.
I use Cosmos in my patio planters every year. They're a favorite. Not only are they easy to grow, but they last all summer. You can make cuttings for vases and that only promotes further blooms.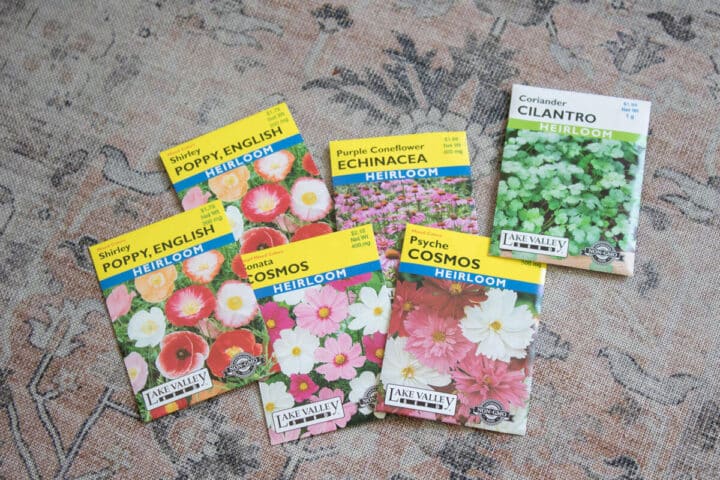 In the photo below, you can just see a package of Allium bulbs peeking out of the right pot. Allium is a favorite of mine and I can't believe the Christmas Tree Shops had them in white! I've never seen them in any other color besides purple.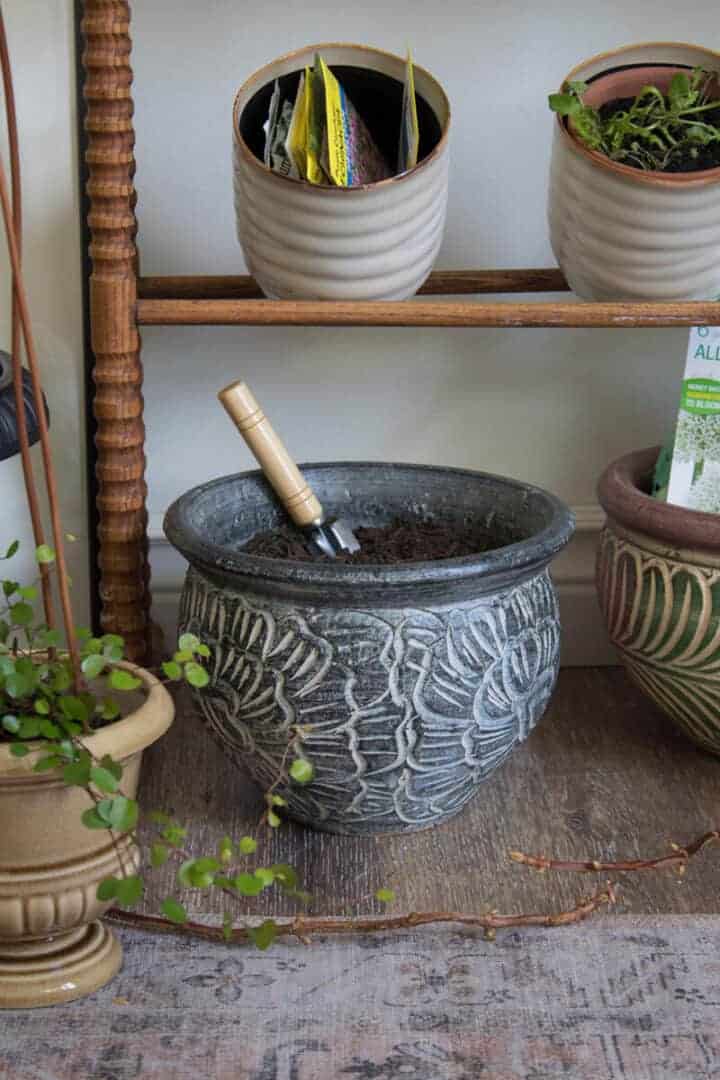 Additionally, Alliums are usually very expensive! Usually around $5 for one bulb. These were only $6 for 5 bulbs! These were found at a prior shopping trip to the Christmas Tree Shops. I wish I had gotten more of them.
This time around, another score was Hyacinth bulbs. They were on sale for $1 each and included those glass vases you see on the top shelf. I bought a bunch of those too. The bulbs can be planted outside after blooming, they'll come up every year. And the glass vases can be reused as bud vases.
Hyacinths have the most beautiful scent. Hopefully, by Easter, they'll be blooming and filling the house with that aroma.
The bulbs in the wooden bowl below are all tulips. I bought several bags of those in a rainbow of colors.
Tulips are generally planted in the fall. However, I've read you can plant them late winter or early spring. As long as you can work the ground. I'm going to start some of them indoors in pots.
The rest I'll plant outside when I'm able to and test that theory out. I hope it works. If not, I should get a beautiful display next year!
I really can't wait to get my Spring garden going! Until then, think Spring!!
---
Use the link below to receive a $10 of $50 coupon for The Christmas Tree Shops
---
Everything shown in this post is from the Christmas Tree Shops with the exception of a few second-hand vintage items! The artwork is available in my new vintage art shop: Shop Home Revivals.
---