Decorating With Spring Flowers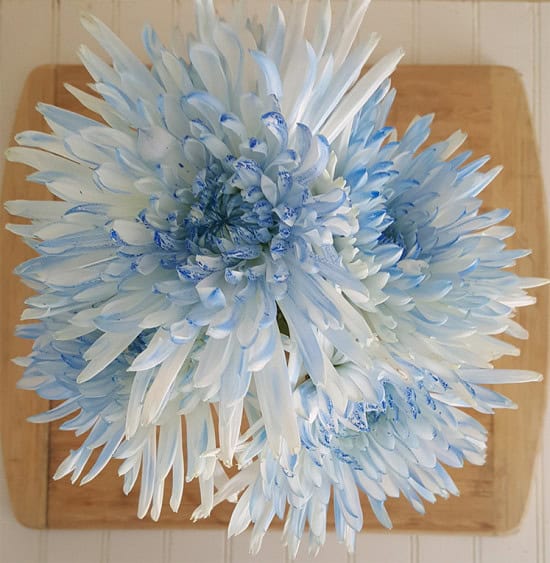 Happy Monday, I hope everyone had a good weekend. I've been experimenting with some slight design changes on the blog the last few days, it's still a work in progress. I'm trying to tone down the pink a little without losing it completely. What do you think?
Today I'm teaming up with Wayfair to bring you some Spring decorating inspiration. The first thing I think of when I think of spring decorating is adding fresh Spring flowers or greenery around the house. That one decorating trick alone will wake up any boring room instantly. But of course, you will need a few vessels to put the flowers in and a few well placed accessories to help create a pretty little vignette.
I made this vignette with a few grocery store carnations in a mason jar, placed on a stack of decorative books. It really gave this room a lift.
Or try adding a few flowers to and end table in a color that echos accessories already in the room. I used a few blue flowers in a simple bud vase that match the blue in my pillows.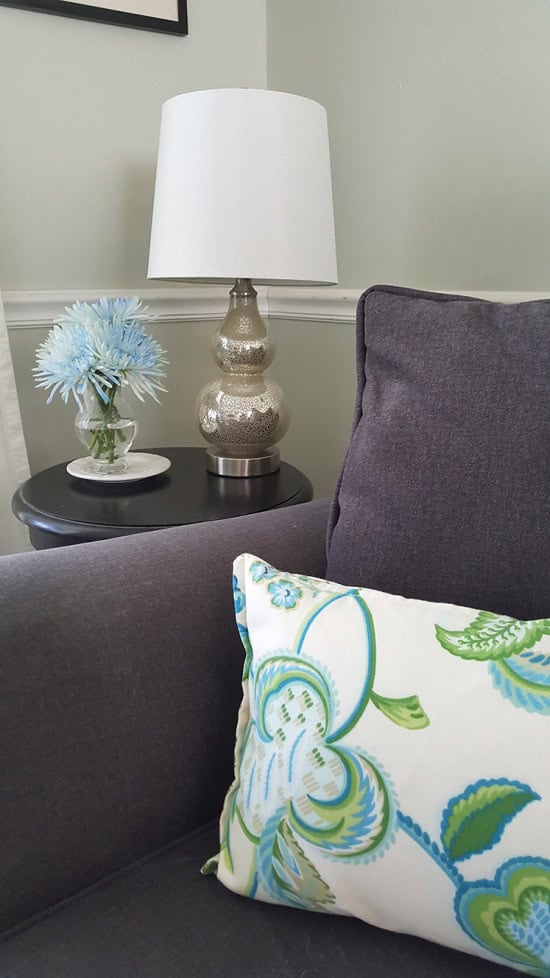 You could also add a few flowers to your coffee table. I tried out some more of the carnations as part of my coffee table styling. I love how they look here too.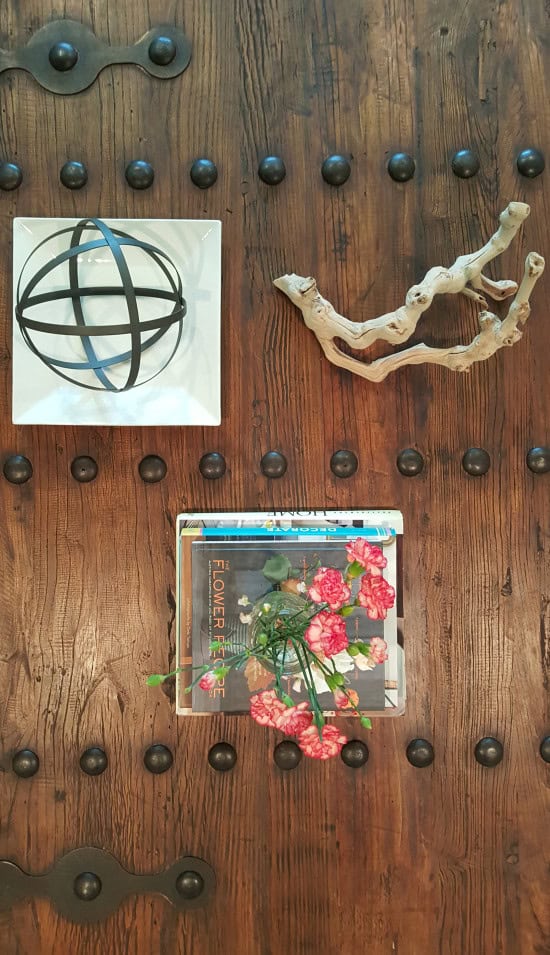 And from this angle.
Hydrangeas are my favorite, so I added those to a galvanized pitcher for a kitchen table centerpiece. By the way, this is a sneak peek at my DIY farmhouse table makeover, I'll be sharing how I did that soon.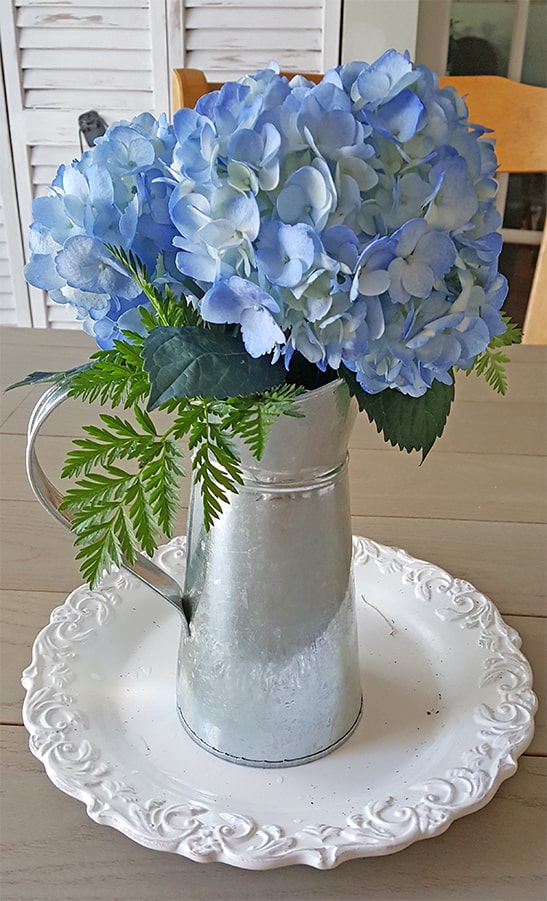 You can make all of these vignettes with only an inexpensive grocery store bouquet and a few well placed accessories. Keep a stock of versatile decorating accessories around to rotate your vignettes and you'll be set for every season. I use the idea board feature at Wayfair.com to save my home decor picks while I'm browsing. Wayfair's inventory is so extensive, this feature makes it easy to find the items again later. You can organize the idea boards by room, project, item, etc. My most recent idea board is called Spring Inspired, see it below.
Which one is your favorite?
Thanks again to Wayfair for sponsoring this post , (read my full disclosure here) they are always a pleasure to work with. Be sure to check out Wayfair's large variety of  lawn and garden essentials as well!