10 Space-Saving Furniture Ideas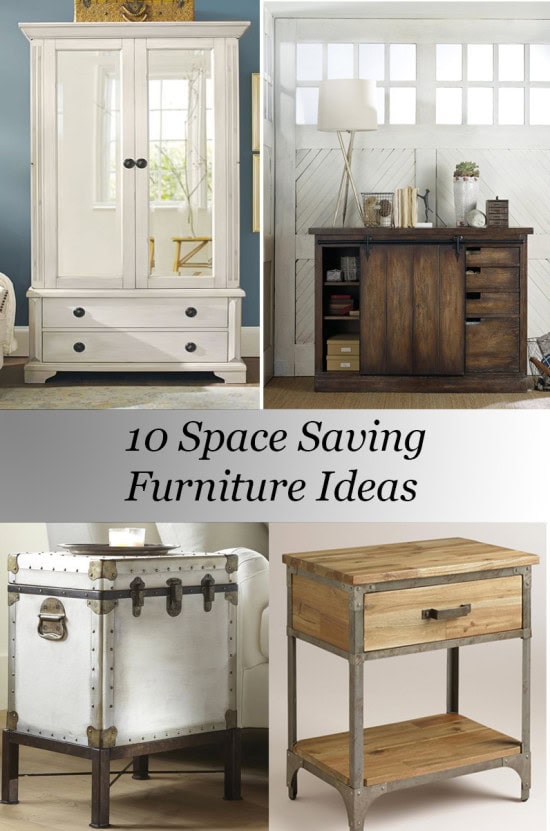 I've decided to embrace living in a smaller home.
It's less to clean, less expensive to heat and cool and less taxes. Less taxes is a big one here in NJ. While space issues can be a challenge, I am making the most of what I've got. There are so many ways to make the most of smaller rooms, starting with the furniture.
Scale is important when considering buying new furniture. I've learned the hard way that what looks small in a show room will look monstrous in my house. We once bought a sectional that was so enormous it took up three walls in my living room. Finding space-saving furniture that is also multi-functional will help you achieve a cohesive design in even the smallest of spaces.
1.   Wayside furniture sells this amazing credenza. It would make a great media table. The cable box could be hidden inside and closed off when not in use. This piece is really expensive and I'm already thinking of a way to DIY this.
2.  Also from Wayside furniture, this little piece packs a lot of storage. Great for a small home office.
3.  Nesting tables are useful when entertaining.
4.  Going vertical is a small space trick. Use tall shelves to create vertical storage space. These are great because they don't take up much horizontal space.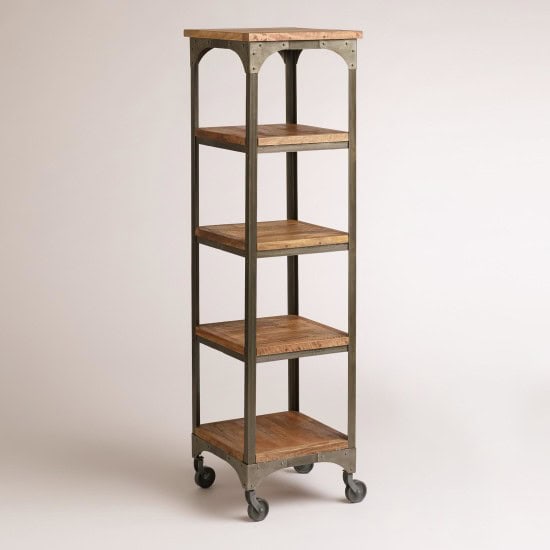 5.  In small spaces, another trick designers go to is using open-legged furniture. Open furniture lets your eye travel, thus making the space feel bigger. Using furniture with storage drawers and doors usually goes against that. Here's a good solution:  Use a table that is both open and has storage, like this rustic side table.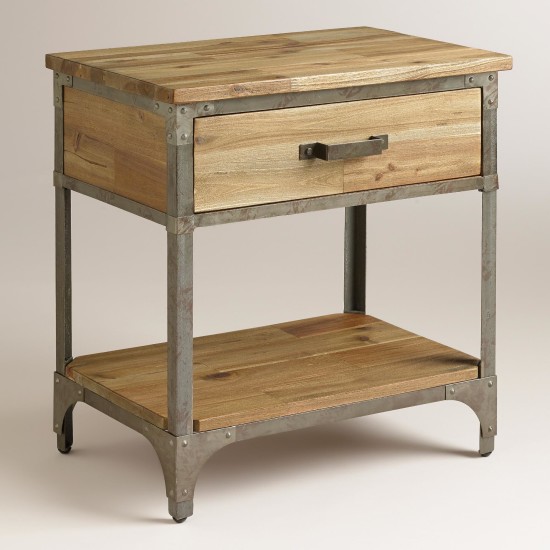 6.  Or this Pottery Barn Ludlow trunk side table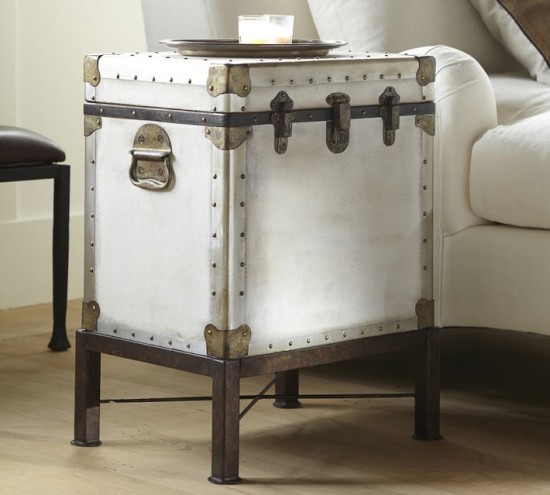 7.  A console table with drawers up top and open shelves on the bottom would also work.
8.  Storage ottomans are one of the best space savers., A  large ottoman doubles as a coffee table and a footrest. Or group four smaller ottomans together, which will have the same effect, but can also be pulled apart for extra seating.
9.  I love this hammered metal coffee table that opens for storage. I've had my eye on this table for some time now. It's beautiful and functional.
10.  This Mirrored Armoire from Pottery Barn is another great example of space-saving furniture. Because it's a vertical piece it's a great space saver. Bonus points for the mirrored doors that will help make the space feel larger.
If your intentional about furnishing a small space, all anyone will notice is your good designs and not the square footage of your room. Making the most of what you've got is a good attitude for life in general, don't you think?
 Do you have a favorite space-saving furniture piece? I'd love to hear about it!
This post contains affiliate links.