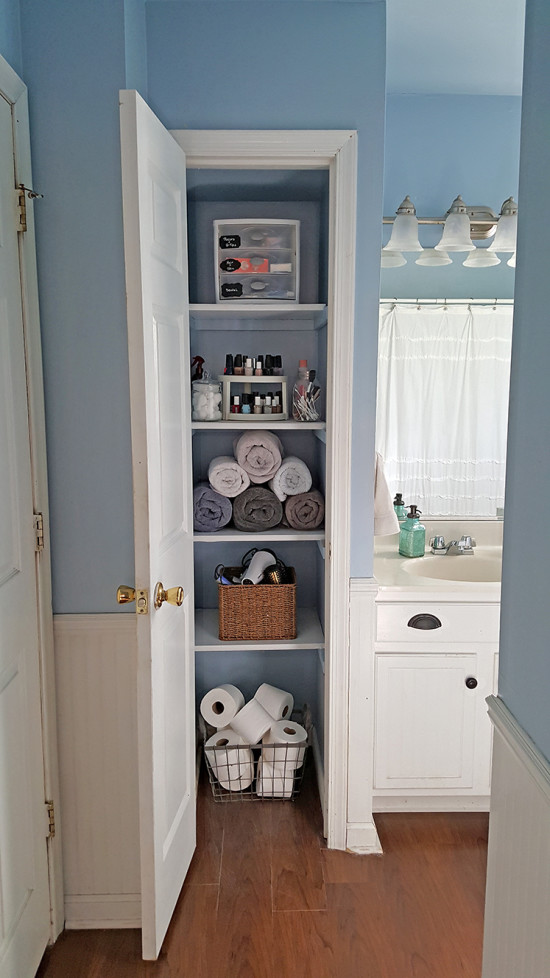 I have to be honest. Keeping organized is sometimes a struggle for me.
Since January is a big month for organizing posts I decided, along with some of my friends, to get organized together. Of course, it took until February to get it all together, as is the story of my life. I chose to share my organized linen closet. I first must mention that my oldest daughter initially organized this for me after the holidays and before she went back to school. She really loves everything in its place. She used to organize when she was so little she couldn't even pronounce the word, she would say "or-gan-zize". So thanks to her for helping me out on this one!
There aren't any before pictures of the closet, and that's a good thing because they would've been too embarrassing to post! This linen closet is in my upstairs bathroom. Because our house is small, I always need to pack the most storage into the smallest of spaces. I don't use this closet for linens, because I need it to accommodate everyday items. I keep the extra sheets and linens under my bed in storage bins.
My bathroom is L-shaped, so when you walk into it you are immediately facing the door to this closet.
On the top shelf, I keep this little 3-drawer storage bin*. It's not the prettiest organizing tool, but it really packs a ton of storage into a little space! I keep all of the small items in there, such as Q-tips, razors, hair ties, toothpaste, floss, etc. It really is such a functional storage piece.
On the second shelf, I use a lazy susan for our nail polish collection. Between myself and my 2 daughters we have a lot of nail polish! I used to keep this lazy susan in my kitchen cabinet with spices on it before I got my wall spice racks. These are great idea for space-saving organizing. I keep the cotton balls and pointed swabs right next to it in apothecary jars. Well, one is an apothecary jar, the other is a mason jar.
On the lower shelf I just have a simple sisal basket with our ever-growing collection of hair dryers, straighteners, round brushes and curling irons. Again, with 3 girls in the house we accumulate a good amount of hair items.
And on the floor I keep a cute metal crate for toilet paper. The last time I asked my husband to pick up toilet paper and paper towels for me, he went to Sam's Club and came back with two of the biggest packs of each I have ever seen! This is just the beginning of it! If there should ever be a shortage of these items, come over here – I'll probably still have some left.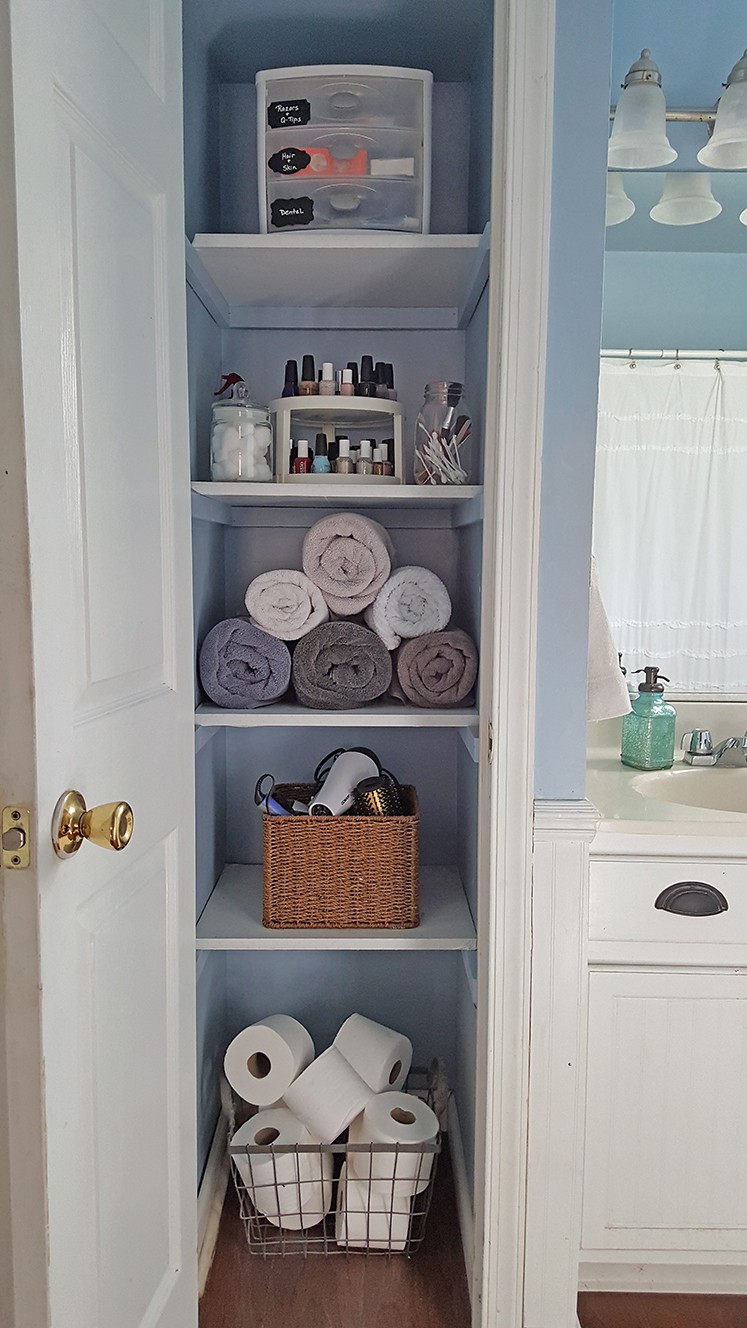 In case your curious what the other side of the bathroom looks like, here is what you see when you turn to the right. I haven't changed the wall color in here in years and I don't think I ever will. I really love this shade of blue.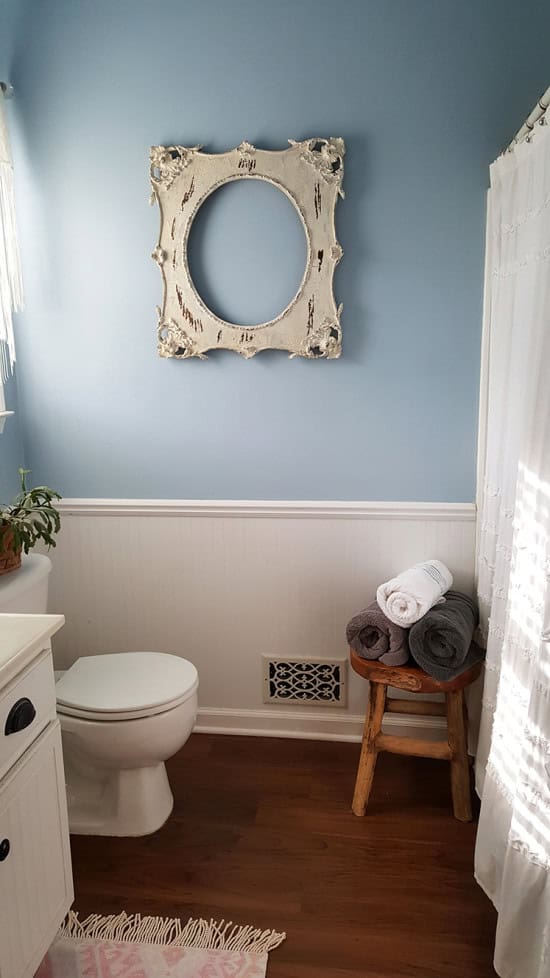 It's been over a month since we've organized this closet and it has stayed organized. I think with organizing you just need the right tools, in the right spaces so that it's  really functional. If I can keep organized, you definitely can too.
If you are looking for more organizing inspiration, stop by and see what my talented blogging friends have been up to – links below! You can also follow me on Instagram and Facebook for more decorating and organizing ideas!
Also, if you haven't entered my recent giveaway for a Silhouette Cameo machine, you can do so over on Instagram! Good luck! (Giveaway has ended)
*This post contains affiliate links