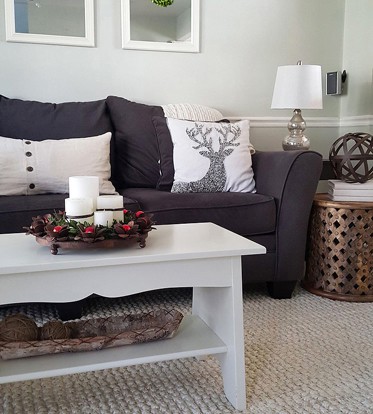 Even though I'm in the middle of a kitchen makeover, and I'm still trying to get my Christmas decorating done, I've now jumped over to living room decorating. I just can't shut my design brain off when inspiration hits.
I don't often share my living room because its' definitely a work in progress. When I had the opportunity to visit the new World Market location in Shrewsbury NJ last week, I found the inspiration to make some changes in this room.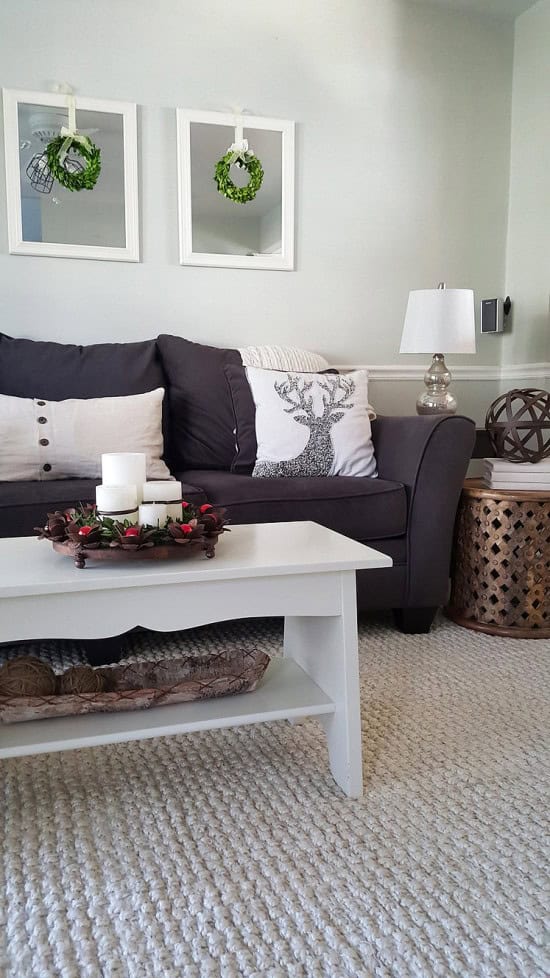 I had noticed this Bleached Ivory Jute Rug* on the World Market website before visiting the store. I was thinking of getting it for my living room but I wanted to see the color of it in person first. I was afraid it might have yellow tones in it, because yellow would really clash with my gray/green walls.
I was happy to find that this rug has no yellow tones in it at all. It's a nice natural color. Here's a close up shot.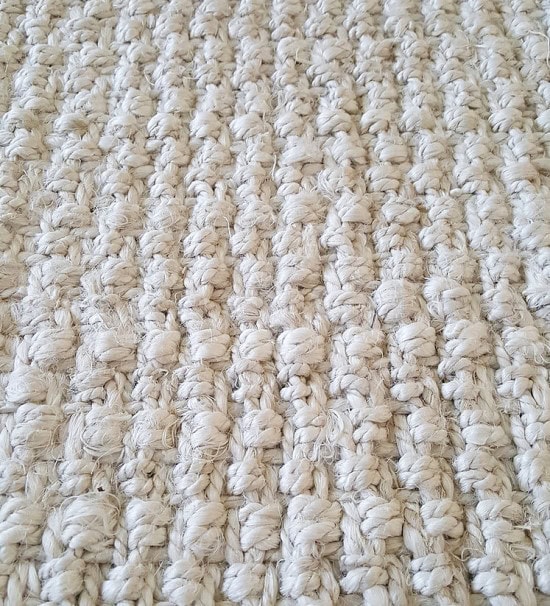 Another thing I've had my eye on forever is this Tribal Carved Wood Accent table  which is also available in a coffee table.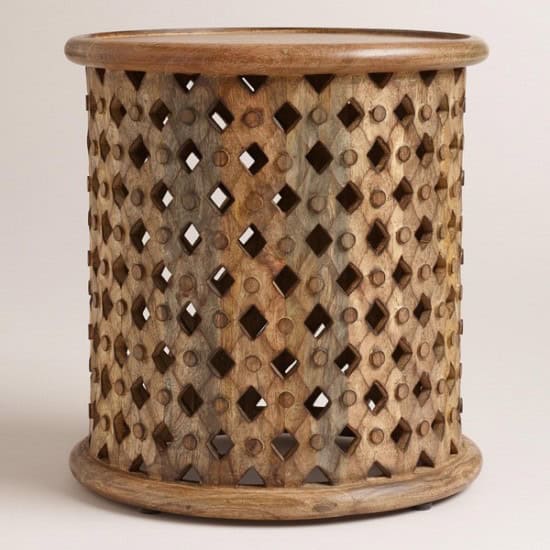 After years of admiring that piece, I finally brought it home. And I'm so happy I did because I couldn't love it more. I put it in my living room along with the new rug. I used the area rug right over my existing carpeting , which is very dull and makes the room feel drab. If you can't change existing carpeting, adding a new area rug over it can make a tremendous difference! See another example of how well this works here.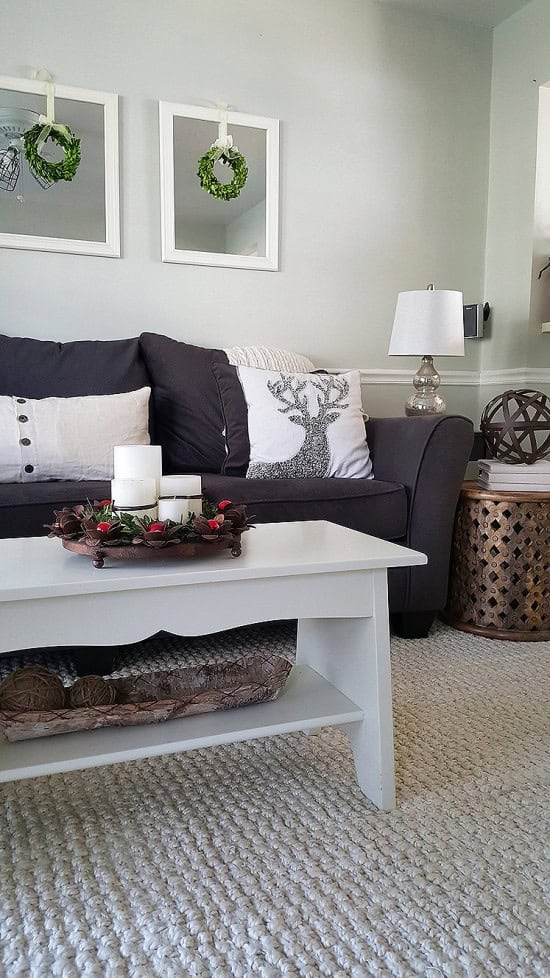 Here are my design assistants  napping after helping out with the living room decorating.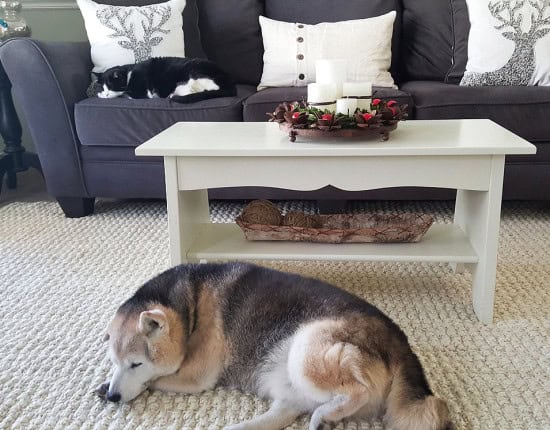 I snapped a few more pictures in World Market to share with you what other amazing things they have to offer. I love this coffee table, which also comes in end tables. I believe they have shelving units in that style as well.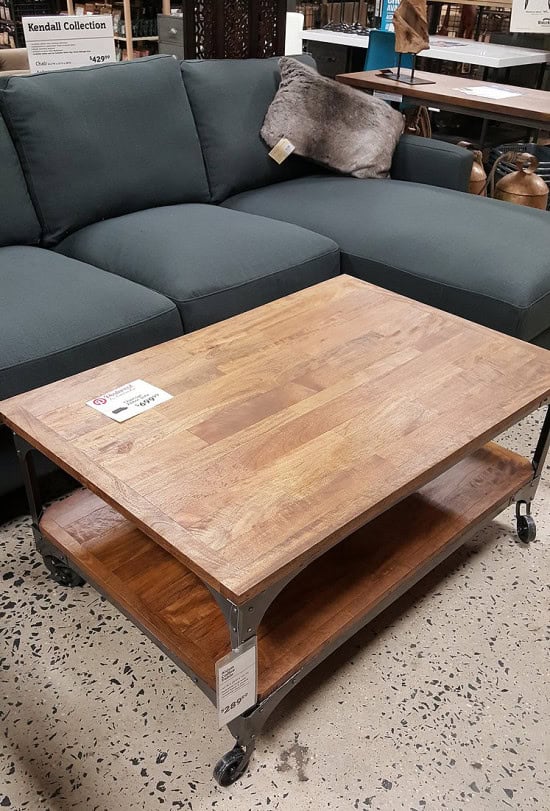 This  Metal Perpetual Calendar was really cool.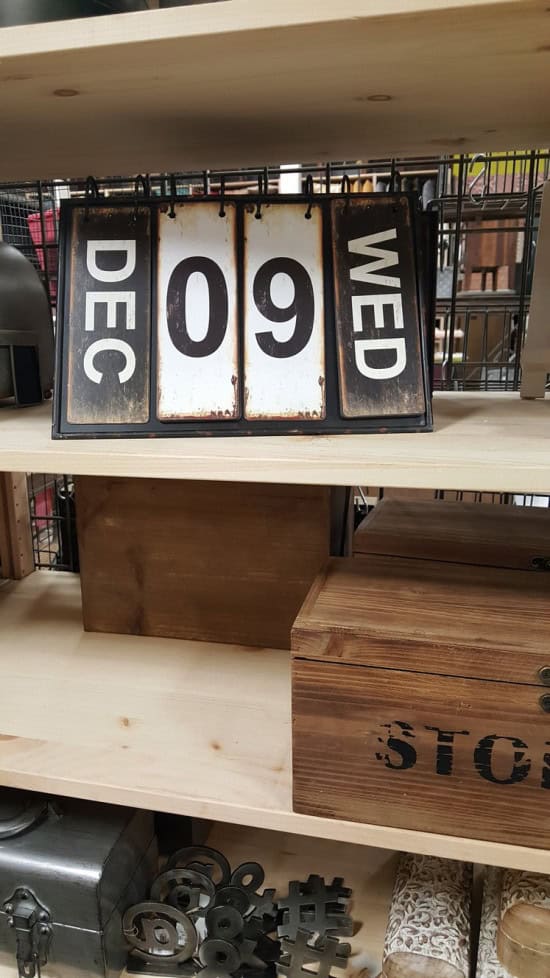 They also have tons of wall decor to choose from. I loved the fresh baked pies sign and that serving tray chalkboard!
If I didn't already have a  Bar Cart, this probably would've come home with me. It's so cute!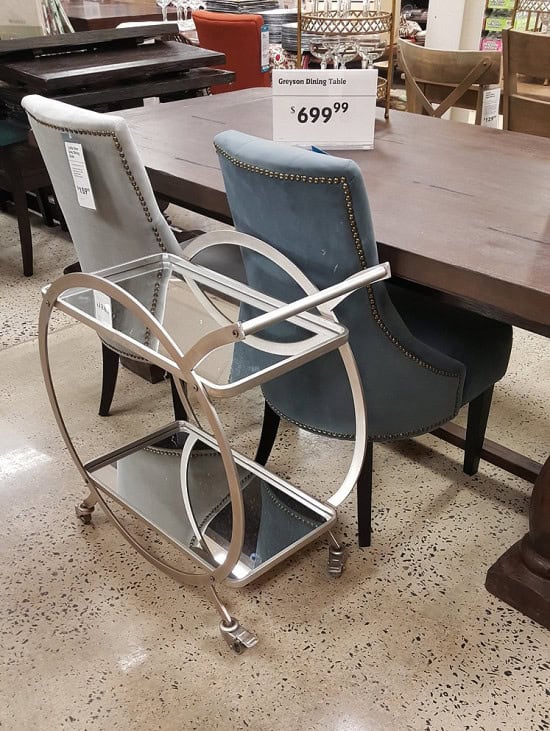 If you need wine storage, there are plenty of options to pick from!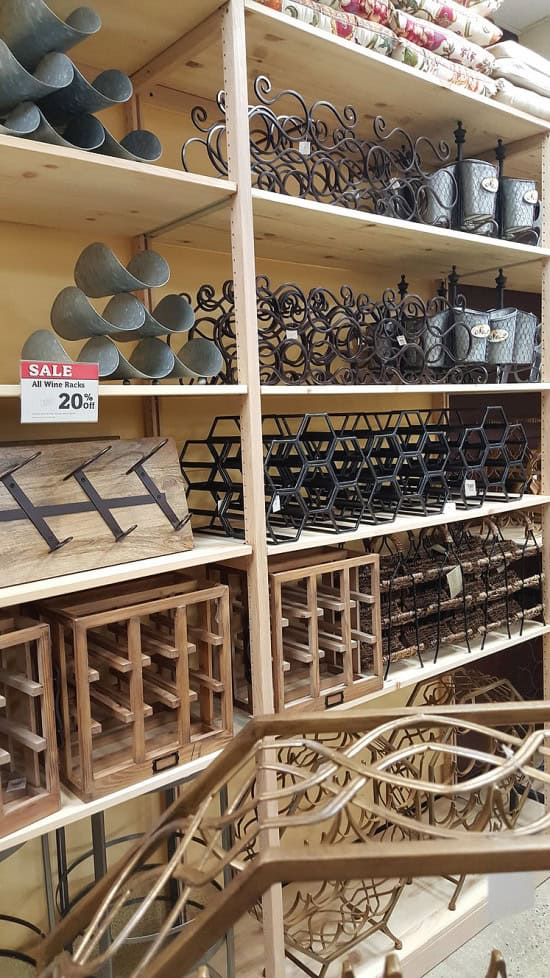 Tons of bar ware to fill that bar cart. I seemed to have taken lot of pictures of bar ware while I was shopping that day. I must have been thirsty. 😉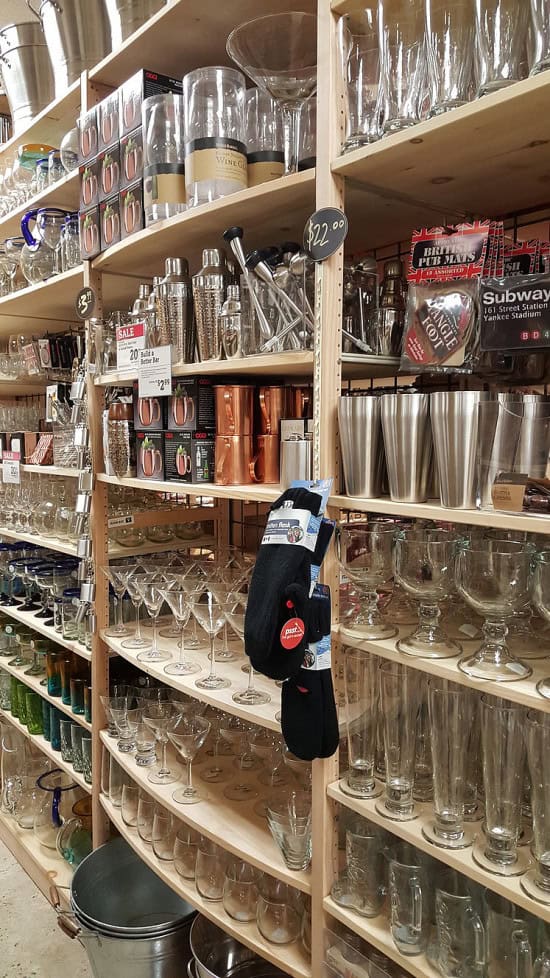 I liked this section filled with baking supplies. Lots of simple boxes, tags and string to wrap  up and customize your creations any way you like.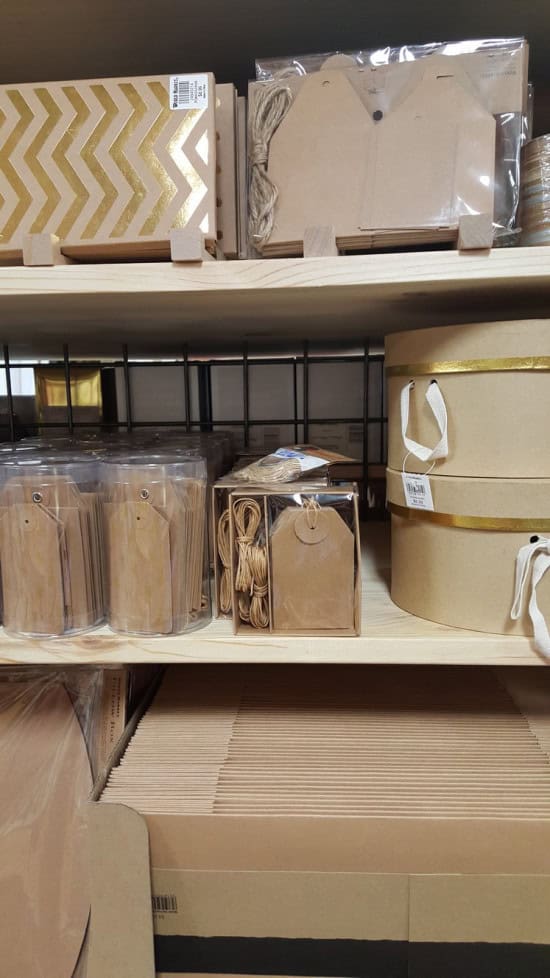 I loved these Antler Wreaths also!!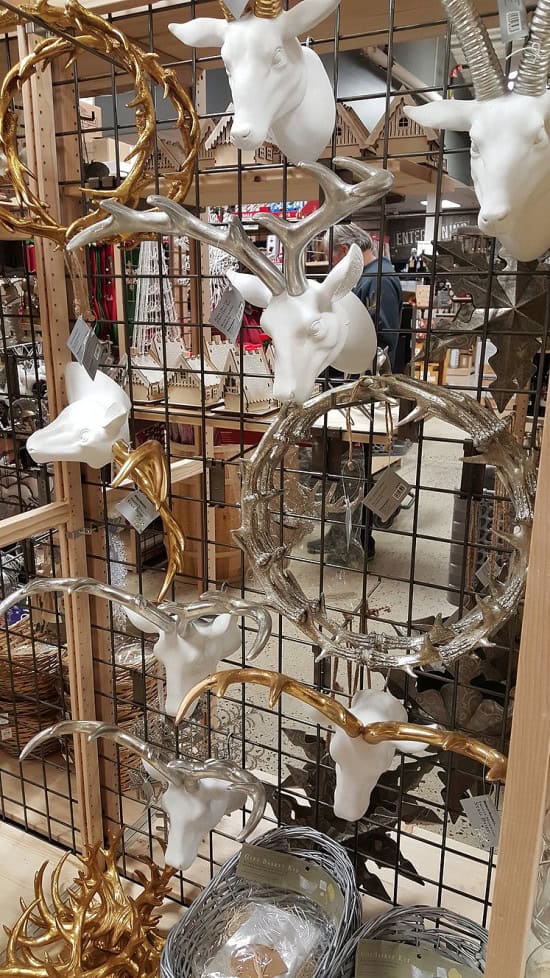 So clearly you can see that World Market is amazing and you need to check it out for yourself. I can't wait to go back!
*Affiliate links provided for your convenience.
This post has been sponsored by World Market. All opinions are 100% my own. read my full disclosure policy here.