Quick & Easy Christmas Bell Garland!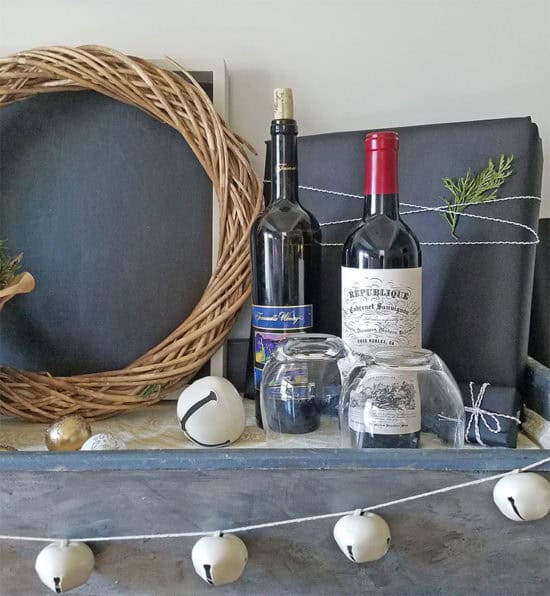 I have a fun little DIY for you today – quick and easy Christmas bell  garland! I found a box of adorable red and white bells at Home Goods this year (you can find similar here* and these cool rustic bells here) and I've been using them all over the house. I have a thing for Christmas bells, I can never seem to pass them up!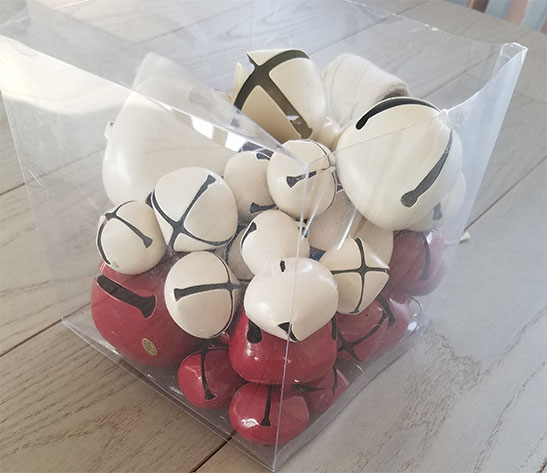 I made two garlands from these, one in red and one in white which is why some pictures show one color and others show another. So I grabbed some string, but you could also use twine, yarn, or anything you have handy. I made each garland 7 bells long which worked out for where I planned to put them.
I cut my string to size first and stretched it out across my kitchen table so I could space them evenly. Then I slid the bells on.
Once they were all spaced evenly, I took another short piece of string and tied it right next to the bell to prevent it from sliding around.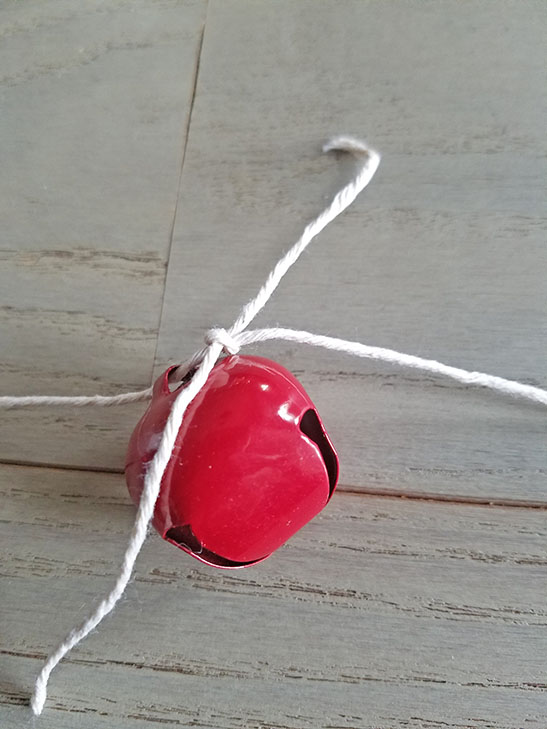 Then I snipped the extra string so it was just a little knot. I didn't do this on the center bell because gravity will keep that one in place, just the bells on either side of the center.
And that's it! Super quick and easy (and cute) Christmas garland. I draped one strand of the Christmas bell garland across the front of my bar cart.
The other strand I hung on the wall under my framed burlap. For the white strand, I used bells that are all the same size. For the red, I used three of the larger bells in the center and the smaller ones on the ends.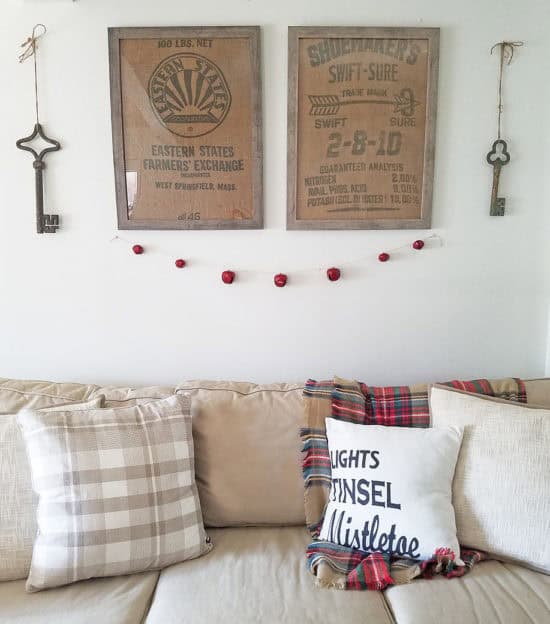 In case you missed it, that Christmas pillow shown on my sofa was also an easy DIY project. Don't forget we have a great giveaway going on right now too. You can enter to win four prize packages here! Be sure to stop back here on Thursday to see my entire Christmas home tour this year!
This post contains affiliate links, you can read my full disclosure here.