DIY Christmas Pillow Covers With Free Printables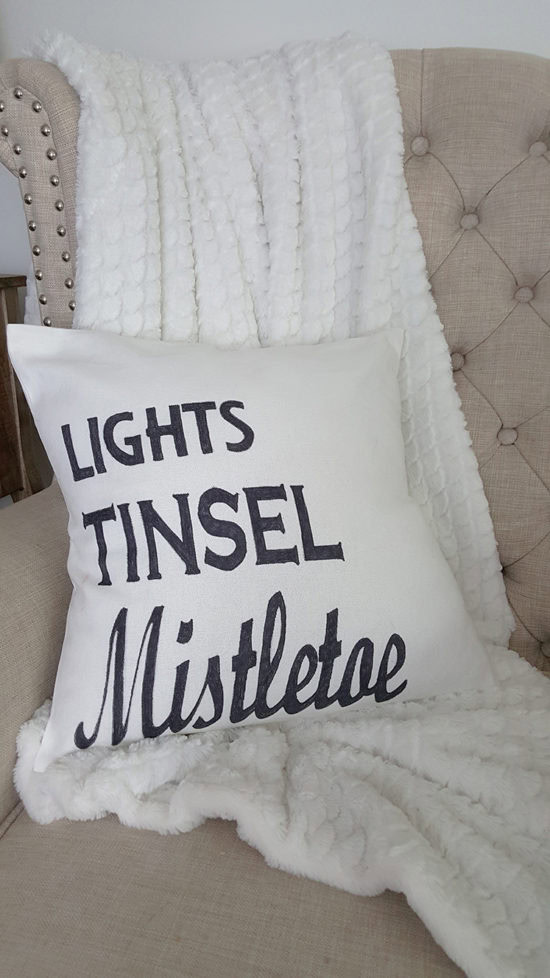 Some people may think it' a little too early to start sharing Christmas ideas, but clearly I am not one of them. I thought up this little DIY for Christmas pillow covers and wanted to share it sooner, rather than later. This way if you were interesting in making one, you could have it ready for right after Thanksgiving. This is a really easy and inexpensive DIY, it just takes a little time.
I was inspired by some cute fall throw pillows I had seen online that had fall-inspired words on them. I starting thinking up some words that inspired a Christmas feeling. I came up with lights, tinsel and mistletoe. Then I got busy in Photoshop experimenting with different fonts and ended up with this.
Once I had it to where I was happy with the fonts, I broke the words up onto 3 different pages, so that I could arrange them vertically to better fill the space on my 16″ X 16″ pillow cover. I will add them at the bottom of this post for you to print if you should so desire.
Supplies Needed to Make Christmas Pillow Covers*:
Cardboard
Pencil
Graphics (print below)
So once I had the three pages printed out, I next inserted a piece of cardboard inside the pillow cover to prevent the marker from leaking through to the other side.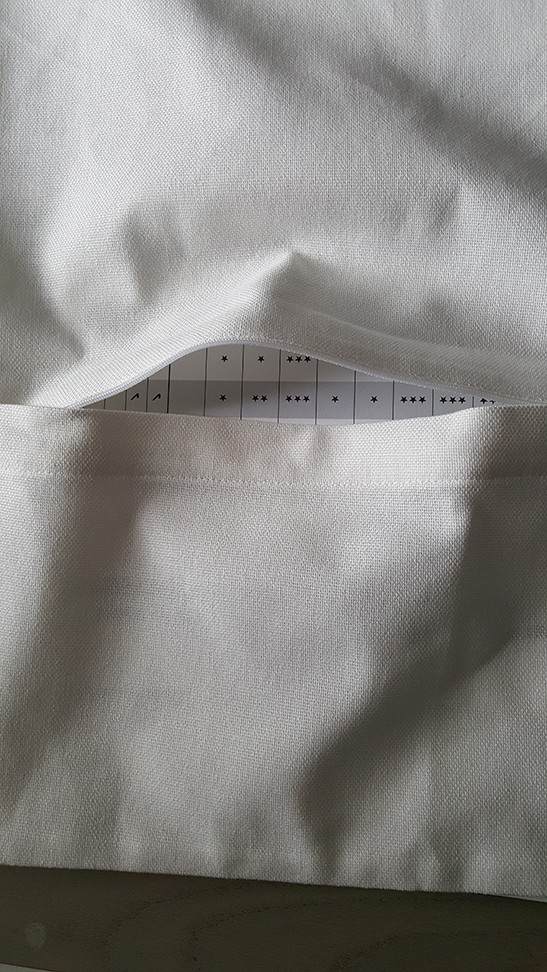 Then I arranged my graphics to where I wanted them, and made small pencil marks on the pillow cover to reference the spacing.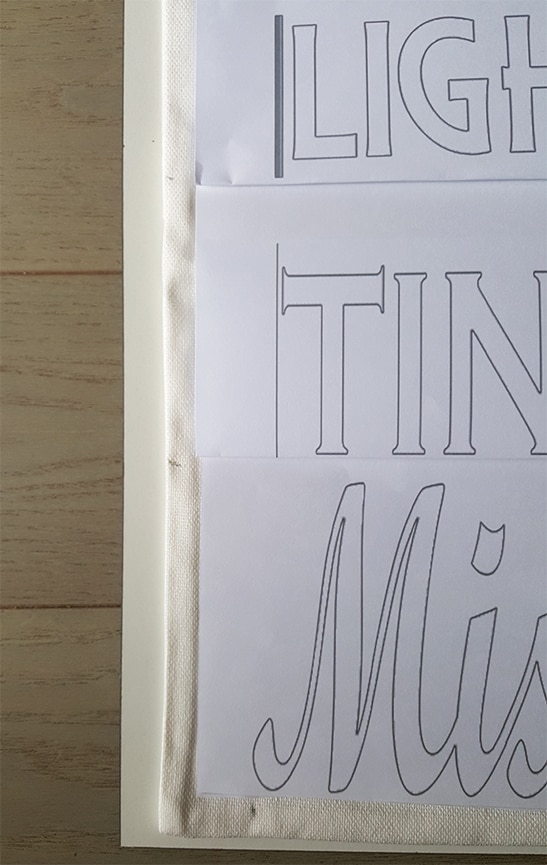 Next, you need to transfer the words onto the pillow cover. To do this, take the sheet of paper with the word on it and color the back side of the paper with pencil. You'll want to make it pretty dark in order for it to transfer. Once you've done that, you place  the paper where you want it on the pillow cover. I used painters tape to keep in from sliding. Then you just trace over your letters and you will have your pencil outline on the pillow. Note, you do have to press rather hard.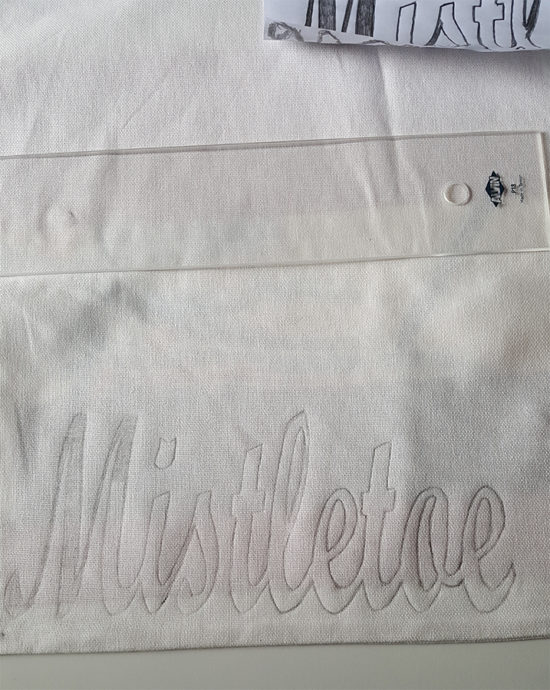 Then I used the ultra fine tip sharpie to retrace the outline by hand, and the fine tip sharpie to color it in.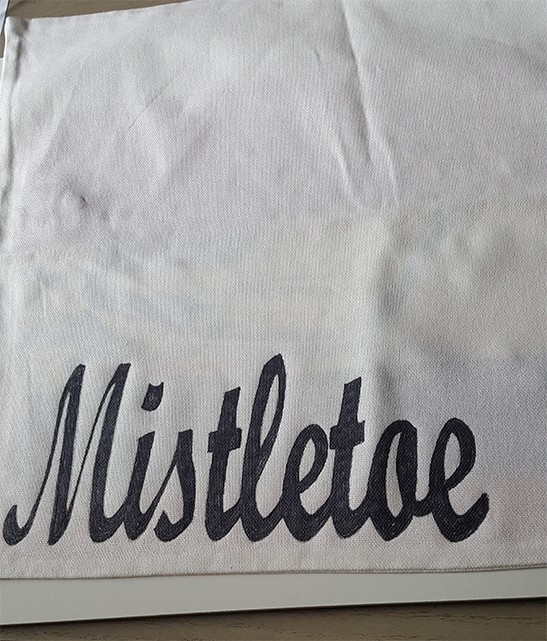 I worked from the bottom of the pillow up.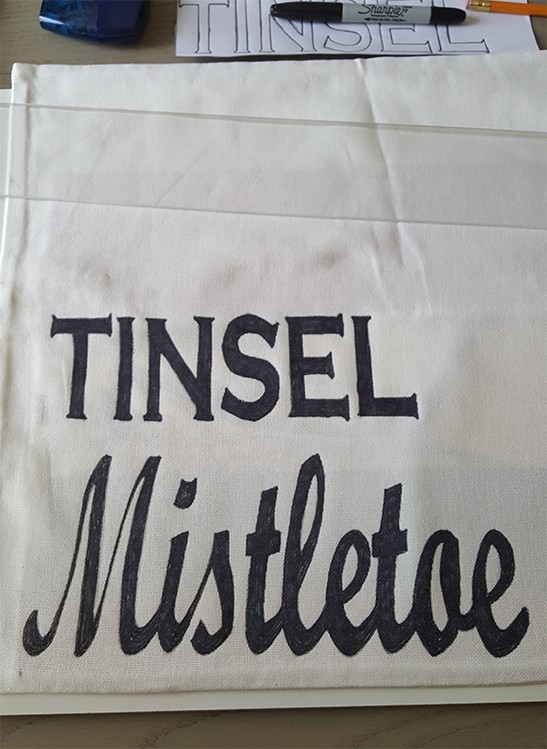 I thought about adding something more, maybe a graphic to the upper right section, but I decided I like the clean, simple look of this better. Obviously, you could position the words any way you like, my daughter wanted to me center them on the pillow, but I liked this better.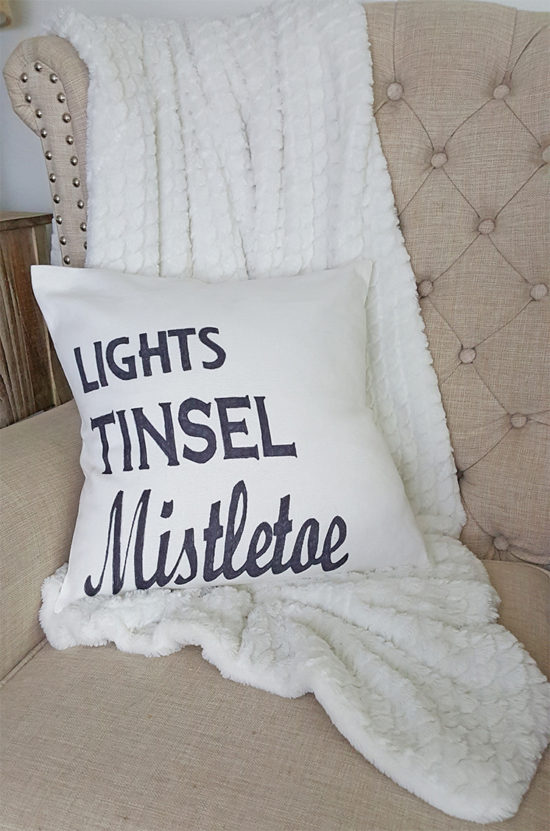 Click on the links below this graphic to print each word. You will need to print each of them onto a separate page to have it large enough to fill a 16″ X 16″ pillow cover.
Also, there is still time to enter to win $650 in PayPal cash to kick off your holiday shopping, good luck!
This post may contain affiliate links, you can read my full disclosure here.