Five for Friday Design Picks #56 & A Giveaway!
Happy Friday! Today I have a giveaway for you at the end of this post so be sure to enter to win, $650 in PayPal cash is up for grabs just in time for the holiday season!
In other news, I began a makeover at my niece's house as I mentioned last Friday. We are only in the beginning stages, with one project off of our to-do list so far, but I'm really liking where this is going. I need to get back over for a few photos so I can share that first DIY with you soon. Now on to my favorite design picks from around the web this week!
I'm completely in love with this beautiful monochromatic bedroom! I am not a morning person to begin with, but if this were my bedroom I might not ever get out of bed!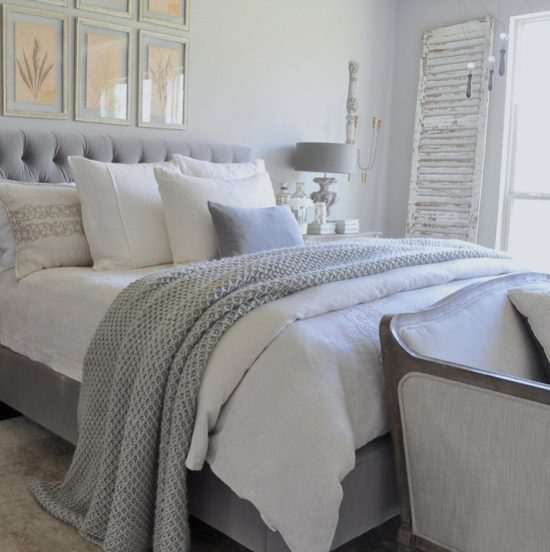 This coastal bedroom is equally as amazing as the one above. That rustic headboard and planked vaulted ceiling are both stunning!
I've noticed a trend with my Five for Friday design picks. They're always mostly cottage/farmhouse style with a bohemian/modern room thrown in. This week's boho style room really has me drooling! I really love this living room from New Darlings.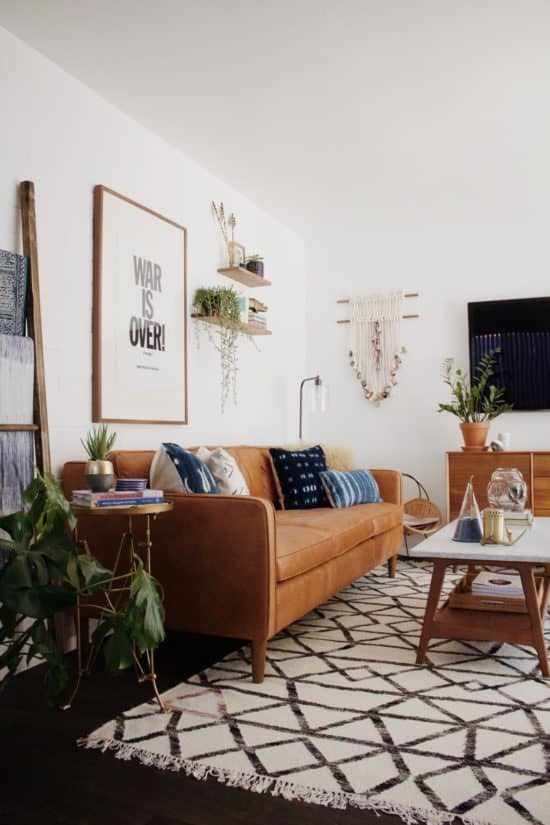 A DIY to try this weekend: paint something velvet! (Does velvet remind anyone else of Seinfeld, when George wanted to drape himself in velvet??) I've never heard of velvet finishes paint until just this week when I saw this amazing mid-century modern console table makeover from one of my blogging friends. This really came out beautiful! I just found a very similar console table roadside (as in free!) that is now at my nieces house and will be part of the makeover that I mentioned. Funny, because my initial idea was to paint it charcoal gray, similar to this, but I'm trying to talk my niece into letting me do something a little different with this piece.
And to mix things up this week, my fifth pick is a book that I just read. I'm a huge fan of the Fixer Upper show (who isn't?) but I wasn't sure I really needed to read their book, The Magnolia Story*.  Something made me order it a couple of weeks ago and I'm so glad I did! I read it cover to cover in only a few days. It's such a beautiful story of their relationship and attitude. Completely supporting one another no matter how crazy their ideas seemed at the time, having a positive attitude when times got tough, maintaining a deep faith in God and putting in lots of hard work are some of the things they talk about. I highly recommend it!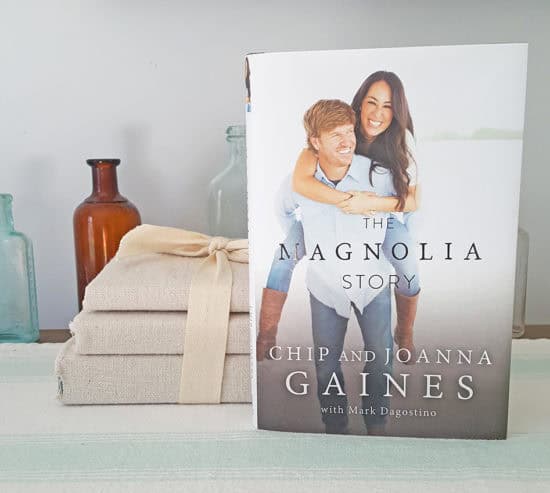 Enter below for your chance to win $650 in PayPal Cash and please share it with your friends! Good luck and have a great weekend!
*This post contains an affiliate link, read my full disclosure here.