Welcome to week 2 of the Ultimate Cookie Party and Giveaway! Today I'm sharing my family's all-time favorite cookie recipe for Peanut Butter Kiss Cookies. You probably have seen these cookies before, but I've discovered several different recipes for them. The one I use only has only 4 ingredients and that's including the Hershey kisses! Anything that gets me out of the kitchen faster works for me! I make these twice a year, once for Thanksgiving and again for Christmas. I can't make them any more than that because they are SO good and definitely NOT a low-fat food! Don't say I didn't warn you.
I also made these cute little brownie treats. I used a boxed brownie mix,  and after baking I just cut them into triangles. I added mini candy canes and mini m&ms to mimic little Christmas trees. Super cute and easy.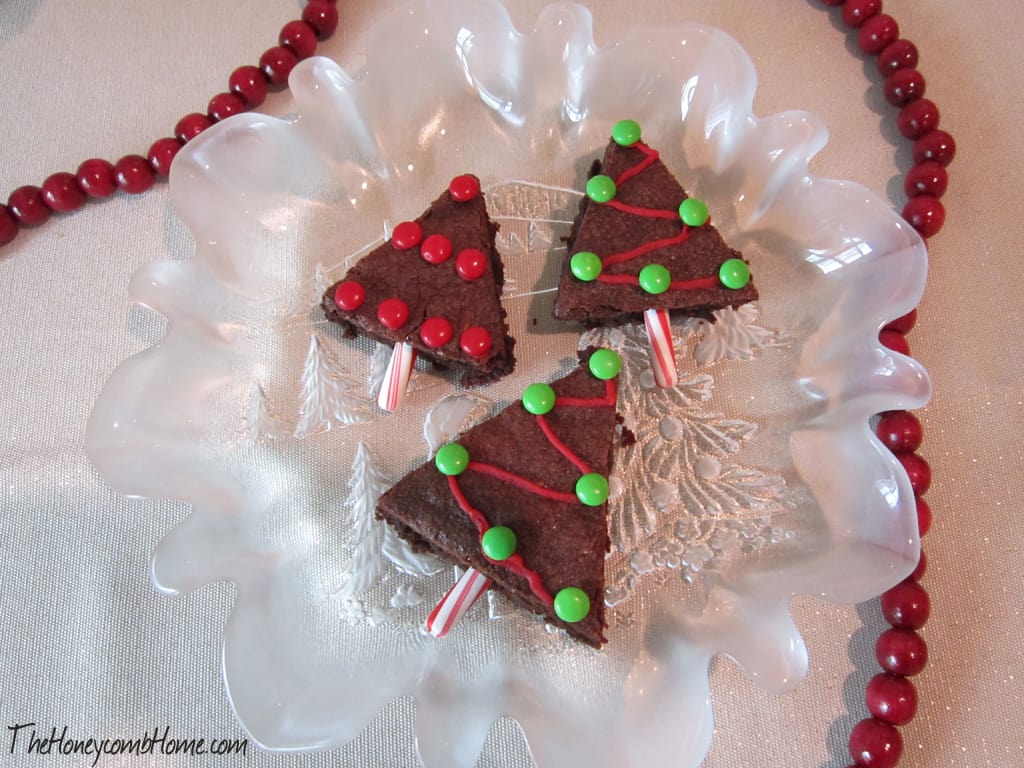 Here is the printable Peanut Butter Cookie recipe.
What's your most irresistible recipe?
Don't forget, it's not too late to enter the giveaway! There is $350 in cash up for grabs,  a $50 gift card to Birch Lane, and many other prizes!