Around here I mostly stick to design, but I do love to bake especially around this time of year! I have a few Christmas cookie recipes that I make every year without fail and this Christmas Bark is one of them.
There are two reasons I love this one, other than the fact they are obviously delicious. One is that they're quick and easy to make, using on five ingredients. And two, everyone really loves these. I always get great feedback when I give these out.
I found this recipe years ago in a holiday issue of People magazine. It was submitted by Stacy Keibler (I wonder if she made these for George Clooney, lol) and it had been in her family for years.
The base of the cookies is made from saltine crackers, which you would never know when eating them!
You start by lining a baking pan with parchment paper and placing a single layer of saltine crackers on top.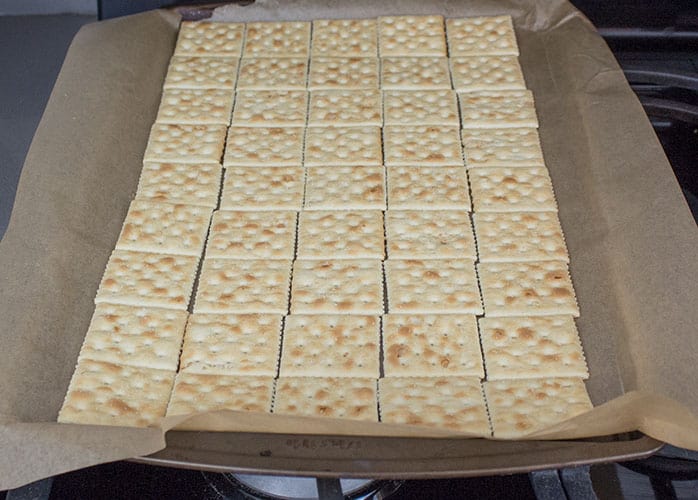 Next, add the butter and brown sugar to a small sauce pan and cook over low heat, stirring often. Once it's melted and blended, pour the mixture over the saltine crackers.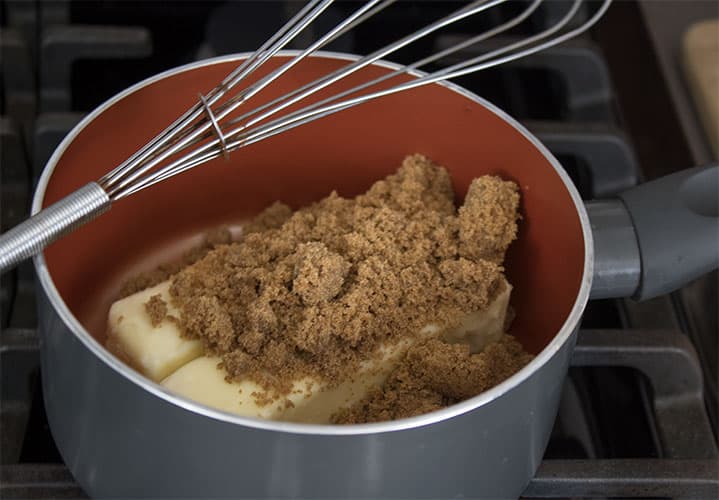 Next, bake it in the oven for about 9-11 minutes. You'll see it bubbling when it's ready. Remove from oven and immediately pour the chocolate chips across the top.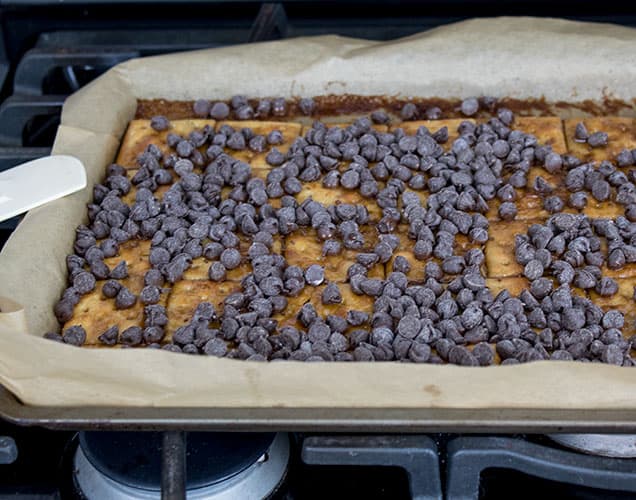 Once they start to melt (it only takes about 30 seconds) spread the melting chips across the entire top of the crackers like icing. SO GOOD.
Once your chips are melted and spread, add your chopped pecans. I usually add a bit more than what the recipe calls for.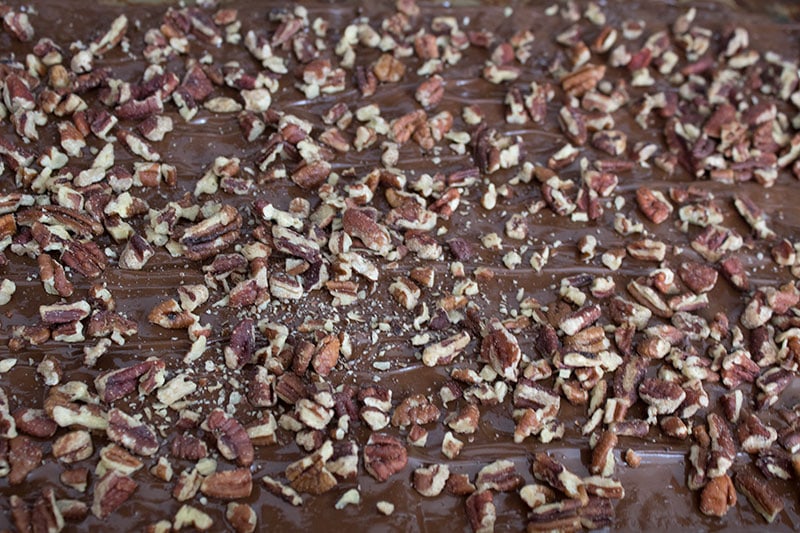 Now you add it to the fridge for about an hour to firm up. Lastly, take it out and cut it into pieces. I sort of chisel mine to form irregular shapes, it'd be impossible to cut these into perfect squares.
This Christmas Bark is such an easy recipe, I can't tell you how many times I've been asked for it after people have tried them. And they are always shocked to find out it was made with saltine crackers!
Do you have a family favorite cookie recipe that you make every year? I'd love to hear about it in the comments! You can find our other family favorite peanut butter cookie recipe here.
You can print the Christmas Bark recipe here.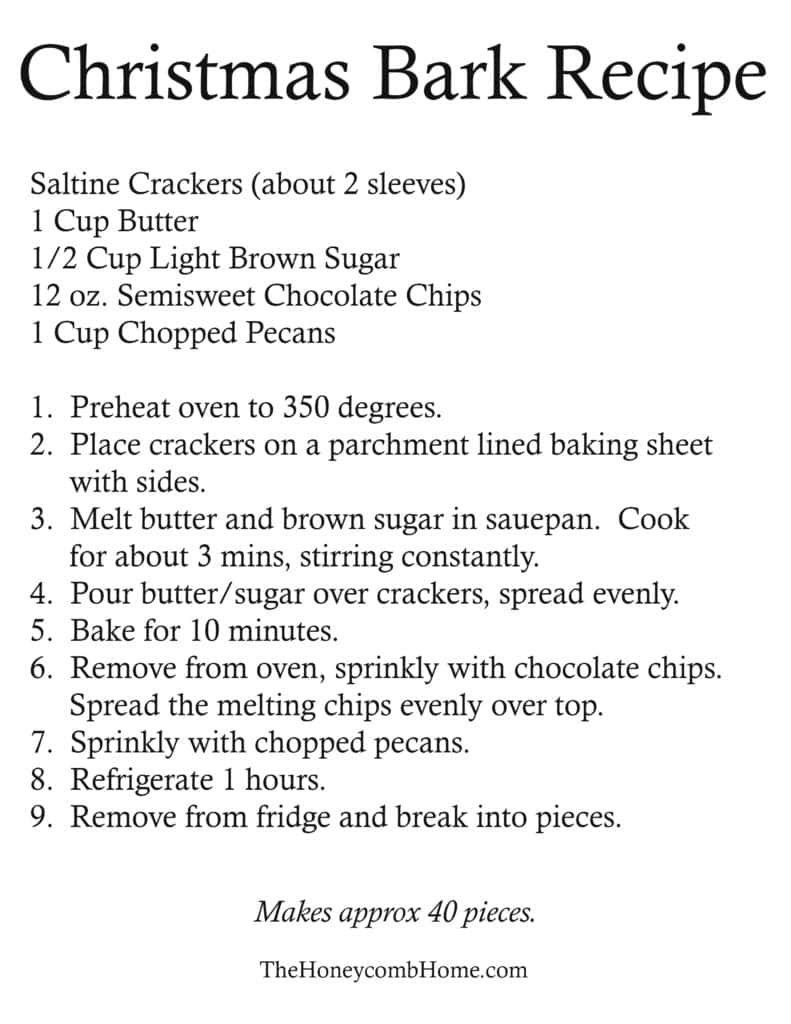 Pin it for later: