Now that its almost Memorial Day weekend I've added some patriotic porch decor to our small front porch. For a small porch, I do lots of seasonal decorating out here!
What really inspired this latest refresh is the vintage quilt on the bench. I found that at a flea market not long ago and it reminds me of something you'd see on the cover of Country Living magazine. I just love it.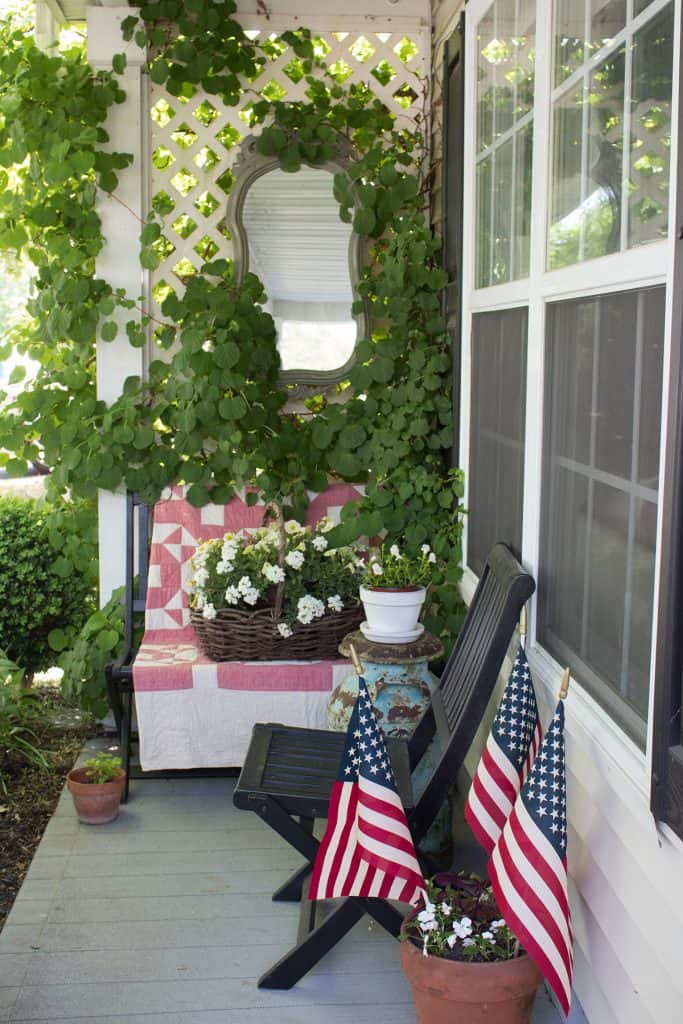 The American flags in the flower pots were found at The Christmas Tree Shops. It's hard to tell in the photos, but the white is a little off white and gives it a more vintage type look. Those were the perfect addition to my patriotic porch decor.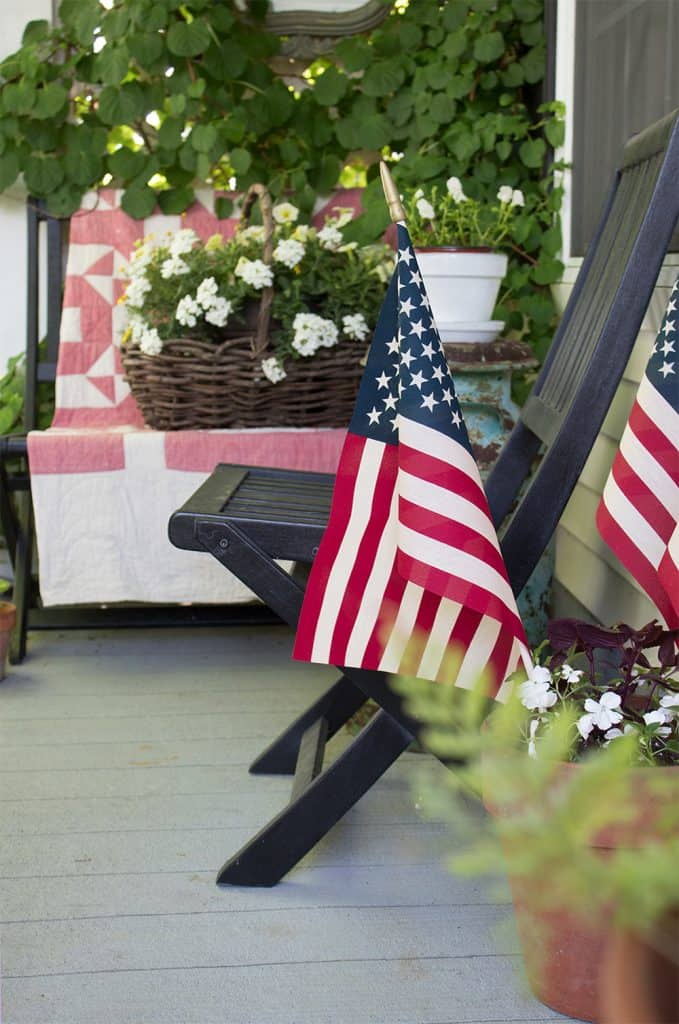 When it gets too hot in the summer, this is the coolest spot on our property to sit outside. The vine is a climbing hydrangea I planted several years ago. It's really easy to maintain. Other than keeping it watered I don't do anything else to this one.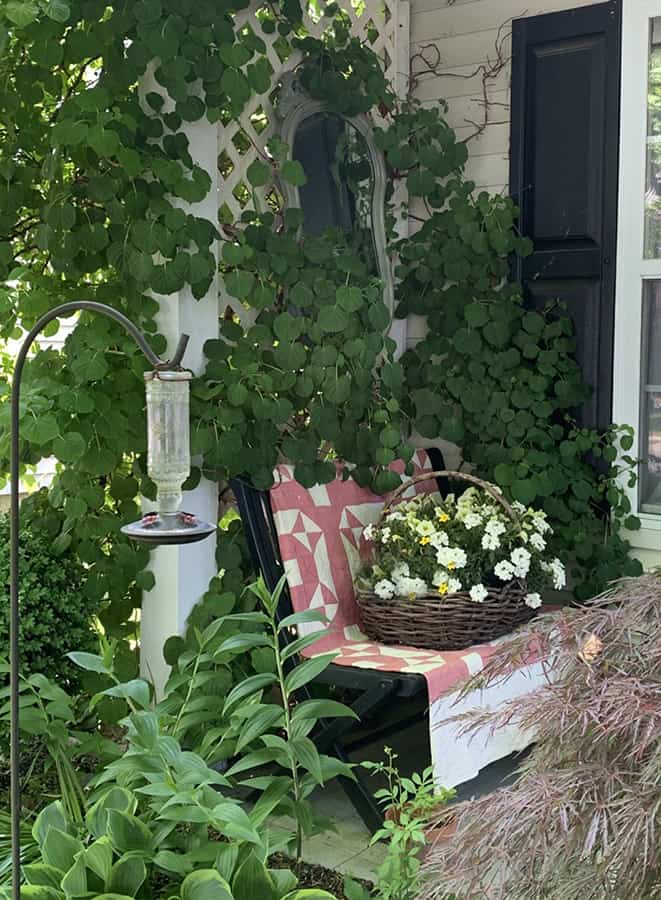 I hung a mirror on the trellis a while back and now the vine is beginning to grow around it. That is a look I'm definitely liking!
The mix of flowers in the basket was a container plant that I bought already put together. The soft yellow petunias look pretty paired with the faded red of the quilt. However, the flowers are actually for full sun so I moved them to the backyard.
Can you believe it's Memorial Day already? Hopefully, this summer will be much better for everyone than last summer was! It will definitely make us appreciate all the little things a lot more.
Do you love that quilt as much as I do? Here are a few similar options!

Have a safe and healthy Memorial Day!