Make-Ahead French Toast Recipe
We don't share a lot of recipes around here because honeslty I'm not that big on cooking. However, when I find something really good I do like to share. This make-ahead french toast recipe is a great one because it can be prepared the night before and simply popped into the oven in the morning. It's especially useful for a holiday breakfast or brunch.
It could also be used for a busy weeknight dinner if you like to have breakfast for dinner on occasion. Make it in the morning before work or the night before. I especially love breakfast for dinner on a rainy day!
You can use any loaf of bread that you prefer for this one, but we use challah bread. It's the perfect size and texture for french toast. If you have trouble locating it, try the kosher section of your supermarket. Or check out this recipe to make your own challah bread.
Make-ahead french toast is really easy to prepare too! First, you simply mix all of the ingredients in a large bowl. I usually mix the eggs and spices first to get those well blended.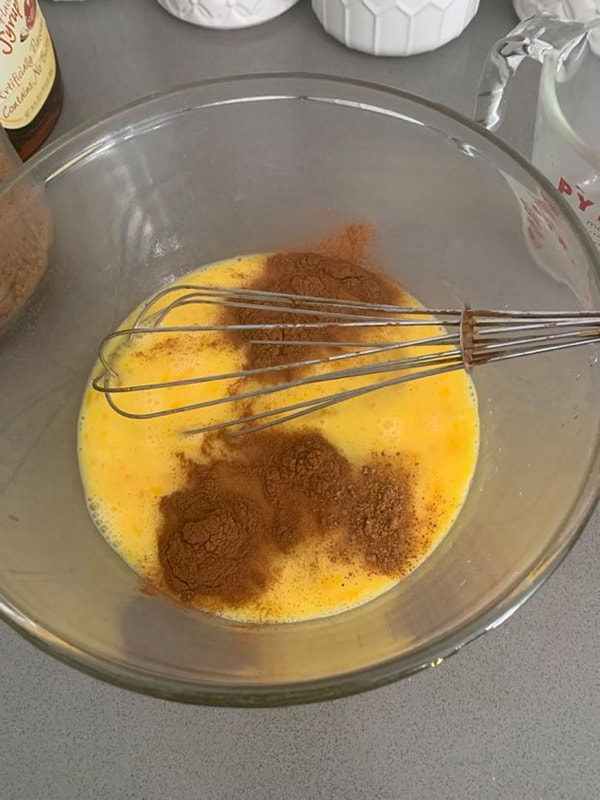 Next, grease a casserole or a baking dish with butter. Be generous with the butter to avoid sticking. Lay your bread slices in the pan, do not overlap. For one loaf of the bread, I used two baking dishes.
After that, pour your egg mixture over the bread. It will pool up in the bottom of the dish, that is what you want. Cover and refrigerate overnight.
The next day you can bake it at 350 degrees for approximately 45 minutes. I add extra cinnamon and powdered sugar to mine because I like things sweet!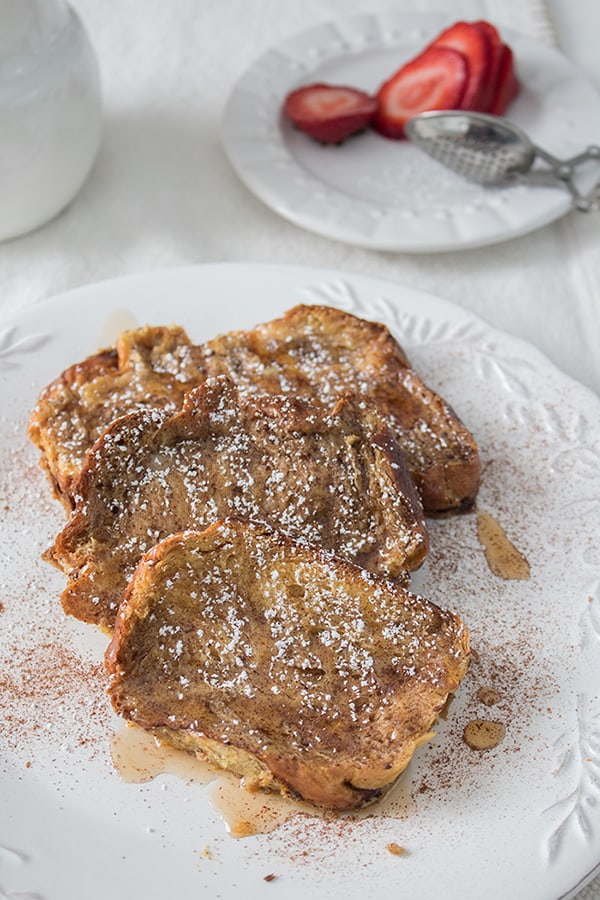 If you host on the holidays, this make-ahead French toast recipe makes breakfast or brunch super easy! Garnish with your favorite fruit.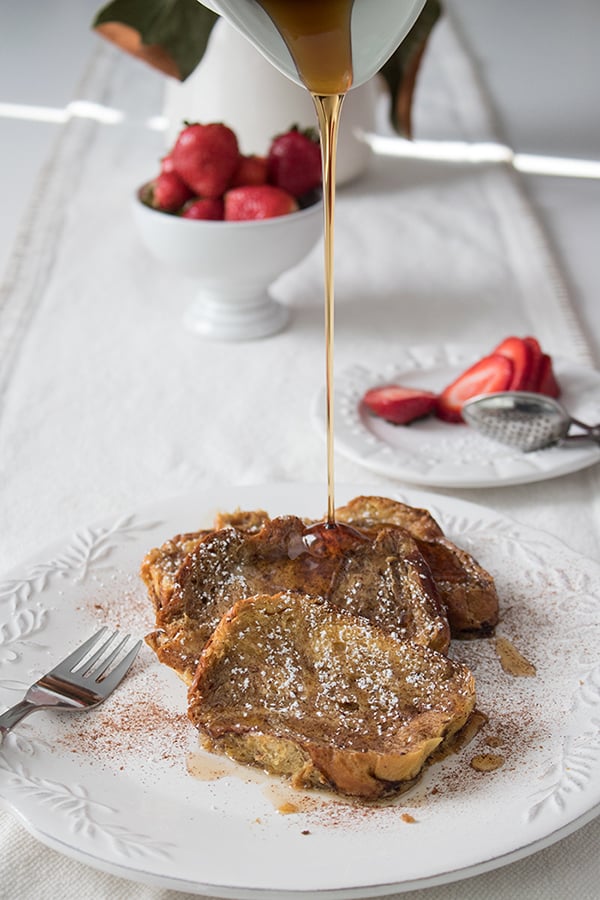 For another make-ahead meal, idea check out my crockpot macaroni and cheese recipe.
Here is the full recipe for the French Toast, enjoy!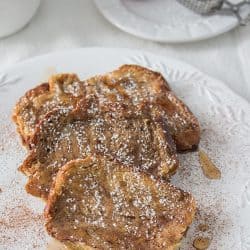 Make-Ahead French Toast
This easy french toast recipe can be prepared the night before and baked in the morning!
Ingredients
1

loaf

challah bread

cut into 1-inch slices

2 1/2

cups

milk

7

large

eggs

1/2

cup

brown sugar

1/4

cup

maple syrup

2

tsp

vanilla extract

2

tsp

cinnamon

1/4

tsp

nutmeg
Instructions
Add the eggs to a large bowl and whisk until blended.

Mix in cinnamon and nutmeg.

Add in the milk, syrup, and vanilla extract and mix until well blended.

Butter a 13 x 9 inch casserole dish. Add the bread slices to the pan, being careful not to overlap.

Pour the egg mixture over the bread. Cover and refrigerate overnight.

Preheat oven to 350 degrees. Bake the casserole for approximately 45 minutes or until puffy and browned.

Serve with more syrup, cinnamon and powerded sugar.