How To Restore Wooden Outdoor Furniture
If you have any wooden outdoor furniture that has seen better days, this post is for you! On my patio, I have a teak table that is only two years old. Leaving it exposed to the elements for those two years made it look much older as you can see here. Yikes!
I wanted to restore it back to its natural wood tone. First, I sanded down the weathered top and sides. To sand it I used this Paint Eater tool which I've had for a while but had noy tried yet.
This made super quick work of sanding with little effort on my part. I'm very happy with this tool! Below you can see the difference after one pass over with the paint eater.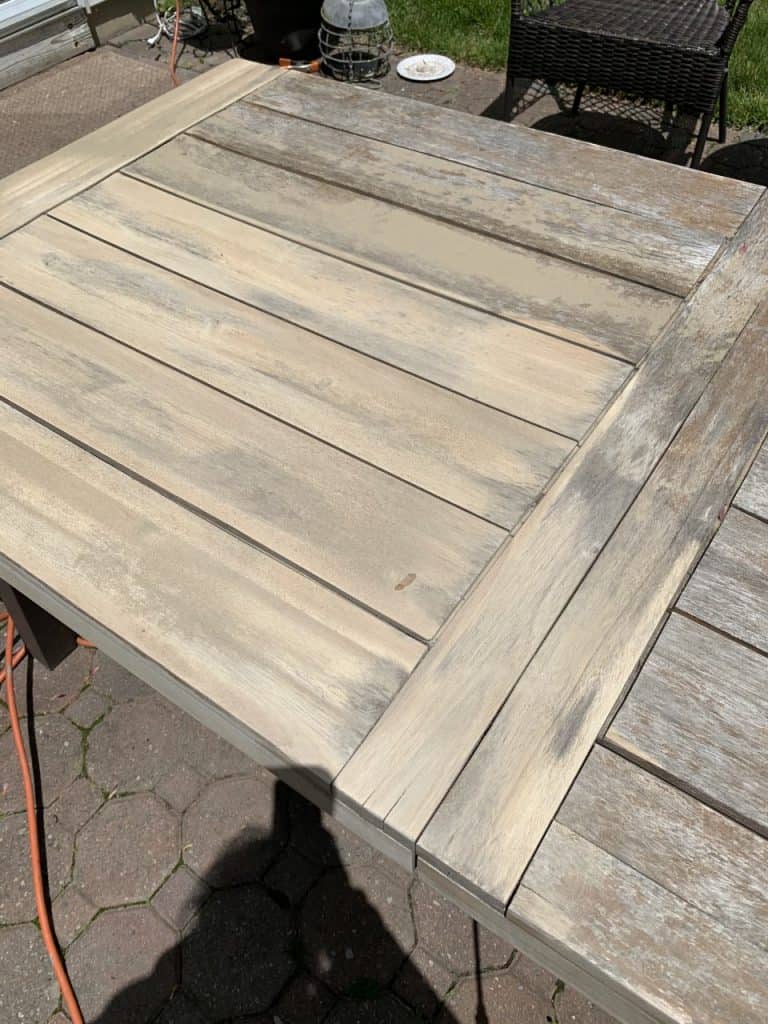 I did one round of gross sanding with the paint eater and followed up with a small palm sander to get a few areas I missed. The palm sander is easier to control for more precise spots.
After the sanding was complete, I cleaned up the dust and got ready to stain it. To protect the patio, I put down a plastic drop cloth and then set up my Flexio 5000 paint sprayer.
For my stain, I opted to use Thompson's waterproof sealer in a clear finish. I choose this product for its good reviews and for the fact that it is compatible with paint sprayers.
With the sprayer, this took no time at all.
I only used one coat of the sealer, but I sprayed it on pretty heavily. Hopefully, that will be enough to last for a while. Ready to see how it looks now?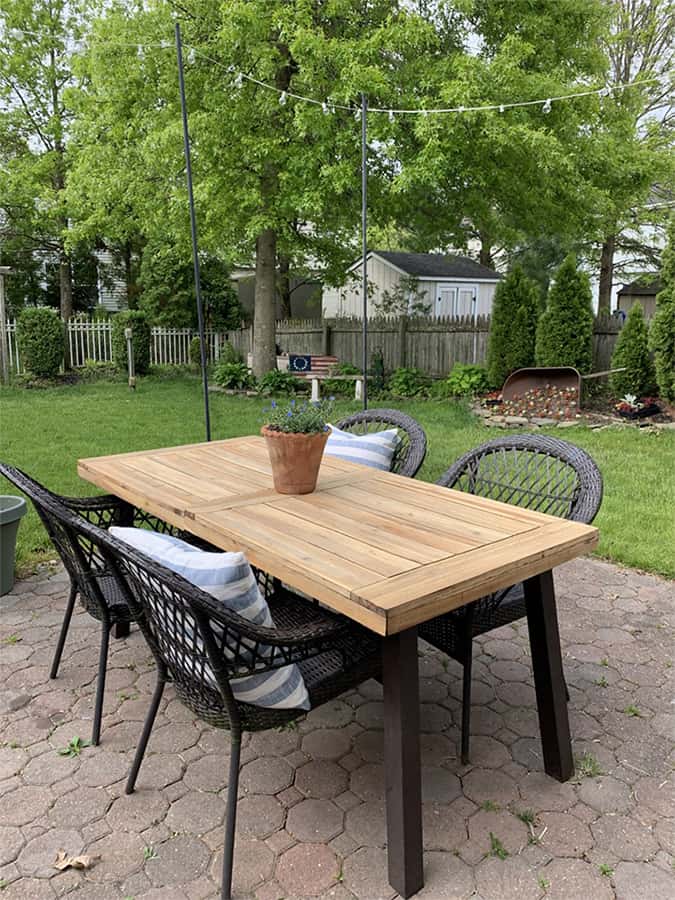 I can't believe how easy it is to restore wooden outdoor furniture and what a drastic difference it made. Here's one more before (cringing).
And after.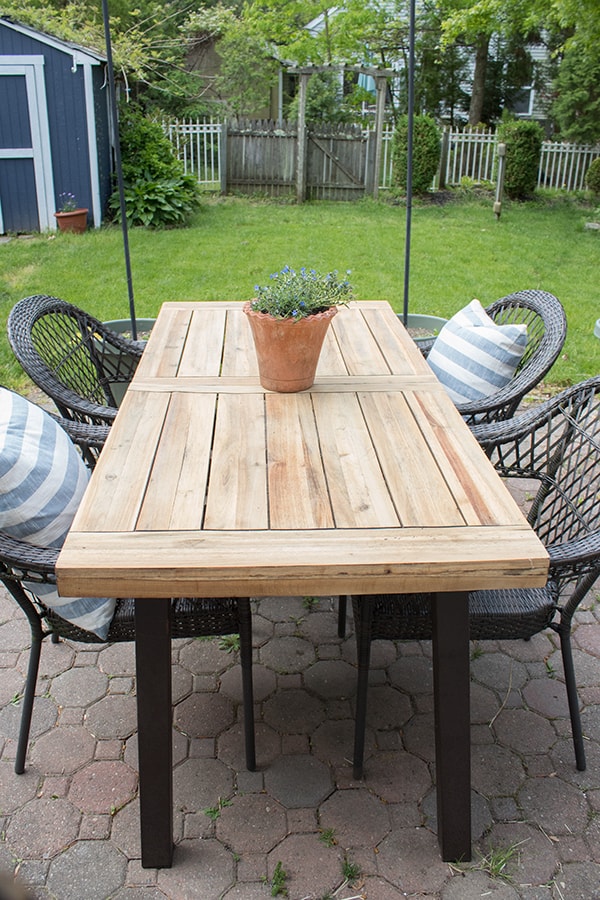 My backyard is still a work in progress. I did get my wheelbarrow planter filled with new flowers and my string lights hung. I started flowers from seeds that I have planted in my patio planters but those are going to take a while to fill in. We had an unusually cold spring this year.
The back part of the yard needs some help as well. I have plans for the old weathered arbor and broken fence next. I'm hoping to take that from a big eyesore to a really cool focal point of the yard.
This post was in partnership with Wagner Spray Tech and may contain affiliate links, all opinions are 100% my own. You can read my full disclosure here.