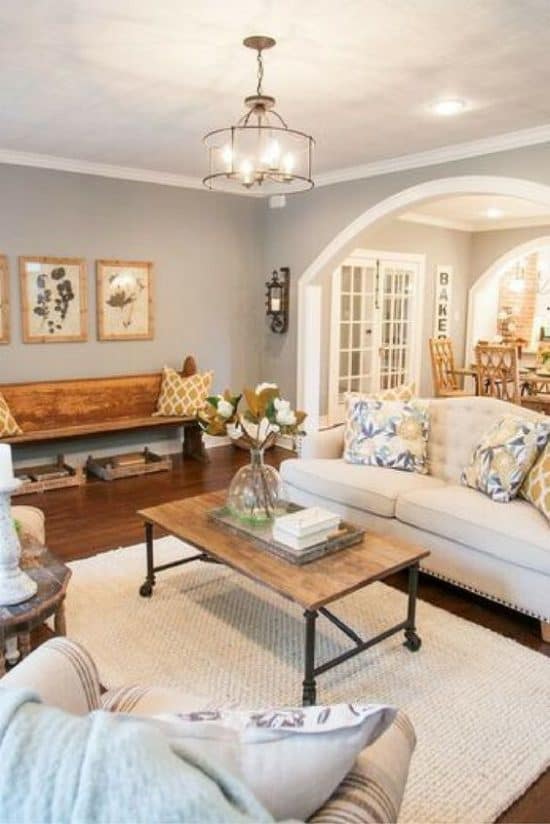 via Magnolia Market 
I was browsing Pinterest recently and came across this great room from Fixer Upper.  I thought immediately this would be a fun room to recreate for a Get This Look post.    I love this room for so many reasons.  One, notice that all of the wood elements in the room do not match.  I never like it when a room is a complete matched set.  Combining wood tones creates a layered-over-time effect, rather than I went to the store and bought the whole set look.  Two, I love the minimal pops of color.  A mustard and gray combination with minimal accents of green and blue is just right.
Here is my design board inspired by the Fixer Upper Room.  All very similar elements, with a mix of rustic wood tones.  The bench in the inspiration room was really tough to find, so I picked a replacement that I feel gives a similar look.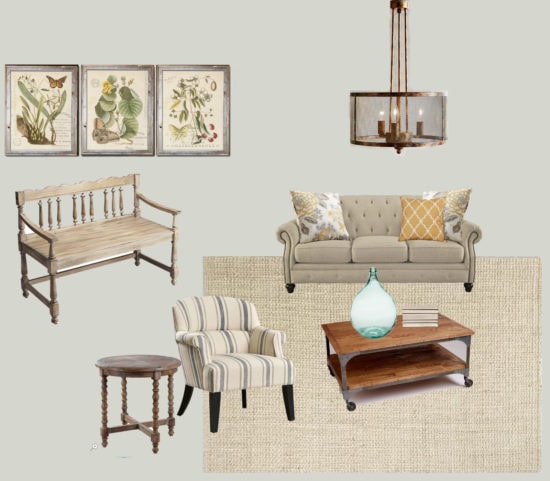 Resources*: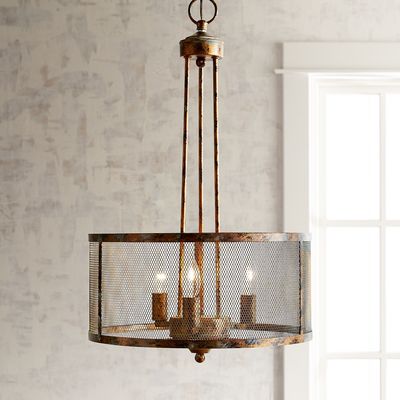 Tufted Sofa with Nailhead Trim – This is a really beautiful sofa at such an affordable price!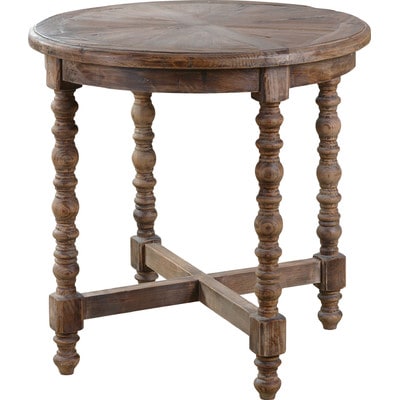 Bleached Ivory Basket Weave Jute Rug – I have used this rug in design boards before, because I really love it.  In fact, I have this in my own living room.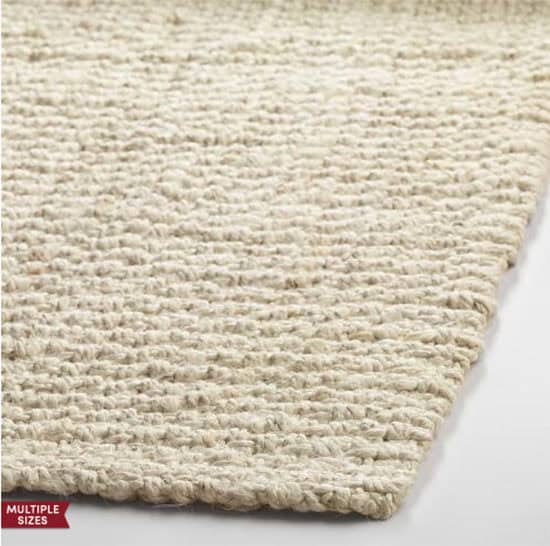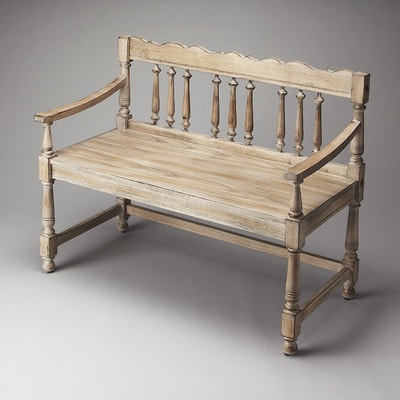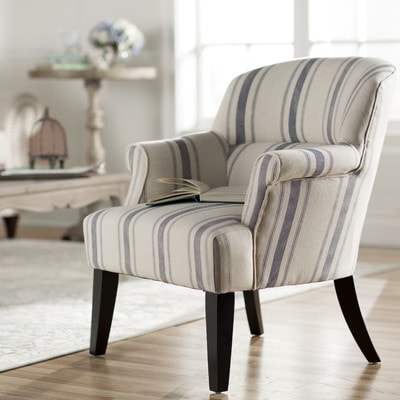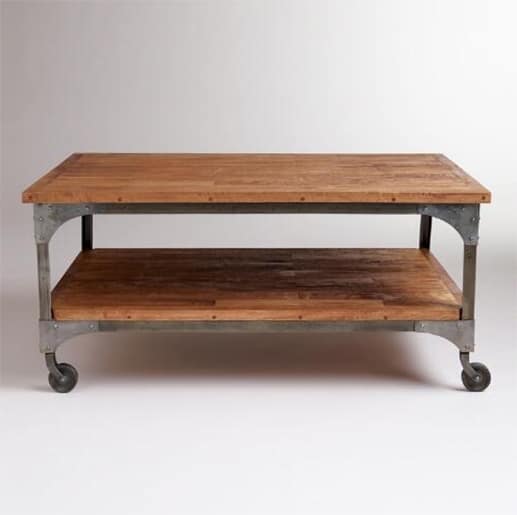 Reclaimed Wood Picture Frame 24 X 36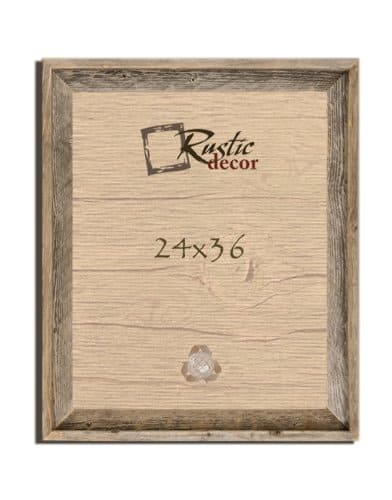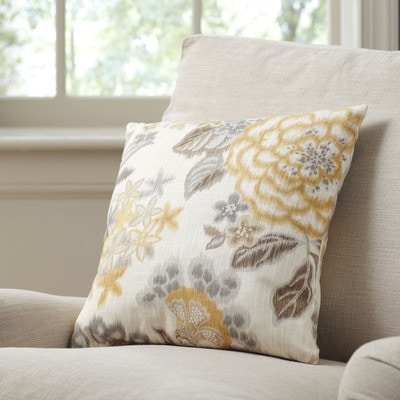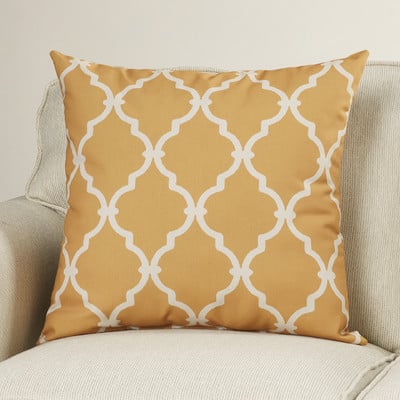 Botanical Wall Prints 11 x 14 – Note that these prints are smaller than the rustic frames above, I'm sure they could be resized.  You could also ask the Etsy seller if they could make them in the larger size.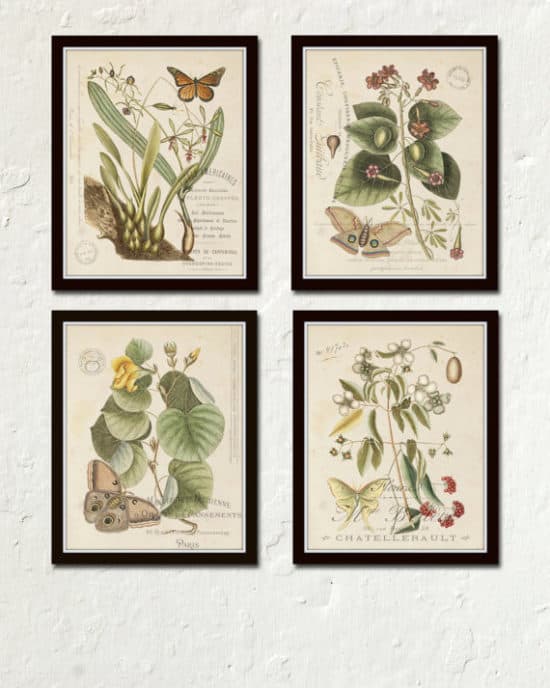 Glass Vase – This one is quite pricey and I'm sure a similar one could be found at Home Goods, Marshall's or Target for much less.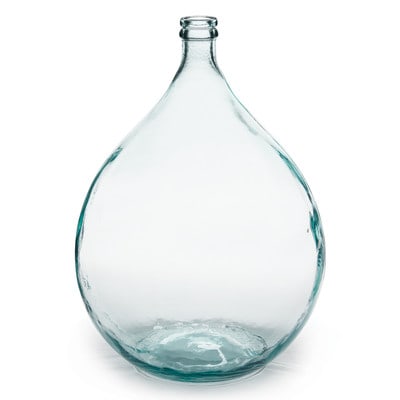 The gray paint color I used as the background for my design board is Gray Owl by Benjamin Moore.  What is your favorite element of the room?  Is there a room you would like me to recreate for a Get This Look post?  Leave it in the comments!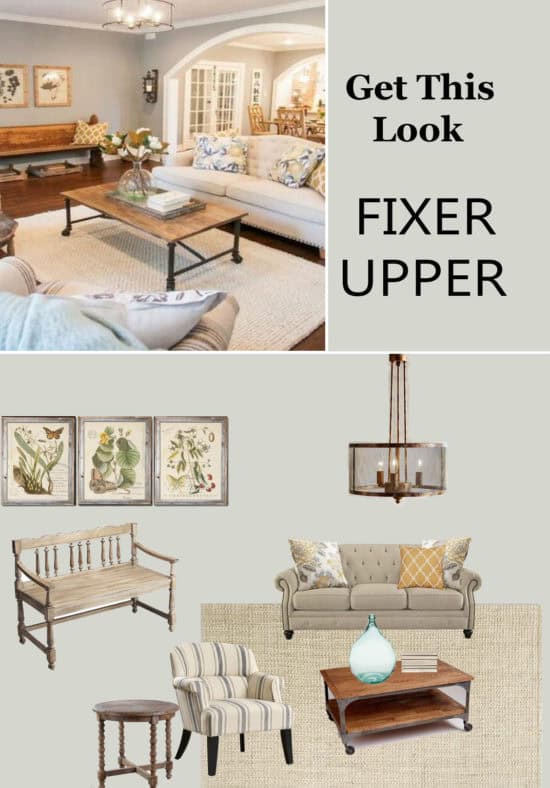 *This post may contain affiliate links, read my full disclosure here.