Happy Friday everyone! Here are a few of my favorite decorating ideas from around the web.
This amazing bedroom from Country Living-101 Bedroom Ideas You'll Love. The headboard is made from reclaimed shipping pallets.
See how the other half lives, 22 Celebrity Bedrooms from Elle Decor.  This one belongs to Sarah Jessica Parker.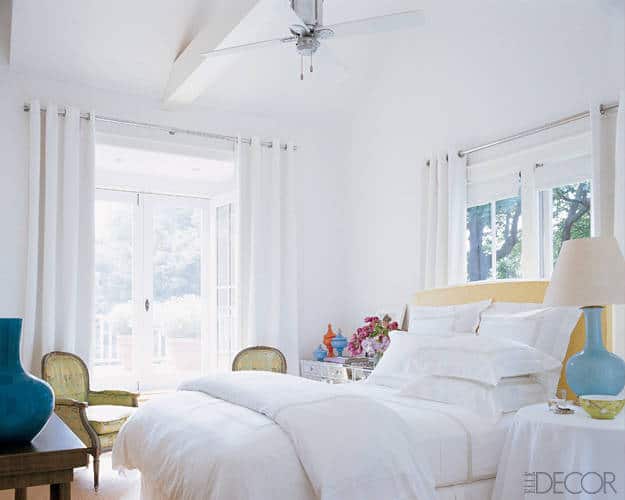 These wall panels are actually fabric, and are removable! I saw this idea on the Nate Berkus show (wish that was still on!). You use liquid starch and apply with a paint roller. Read the how-to on Design Sponge.
And speaking of Nate, you must see this whole house makeover he designed. The before and after's are dramatic!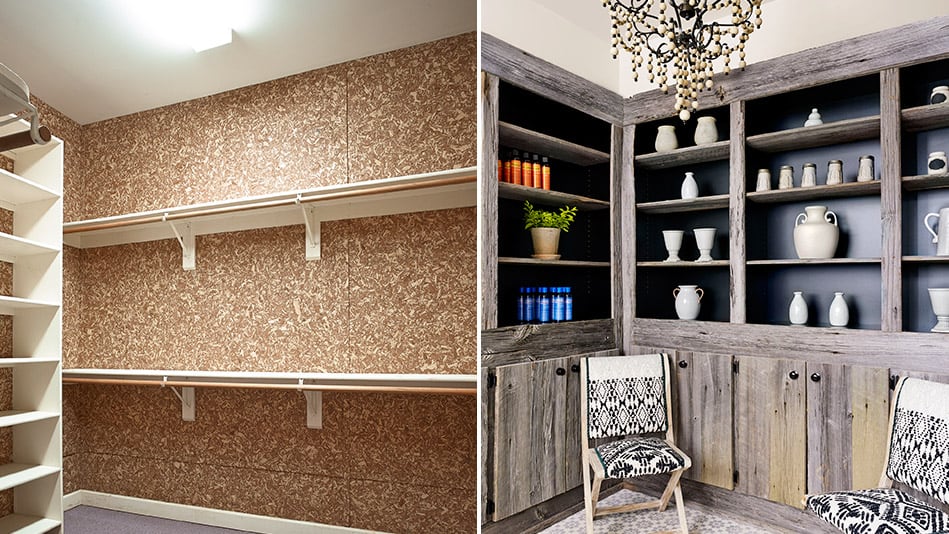 This stacked stone bathroom wall is amazing! The stone is actually wood, painted to mimic stone! See  more of this DIY at Apartment Therapy.
Have a great weekend!
There is still time to enter our giveaways! Enter the Romantic Cash giveaway until 1/31/15 and the Happiness is Homemade cash giveaway until 2/7/15.