Witches Hat Halloween Cookies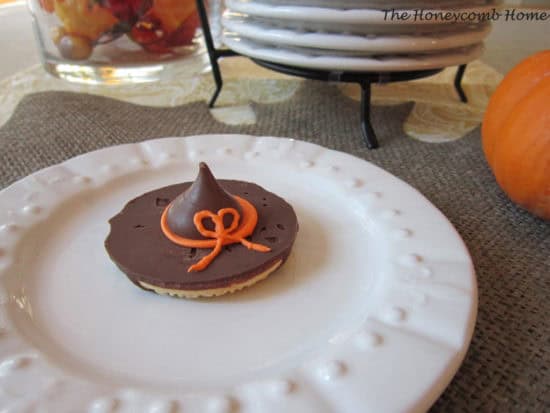 When my girls were in elementary school, I would make these Halloween cookies every year for their school parties and they were always a big hit. And they are so easy to make!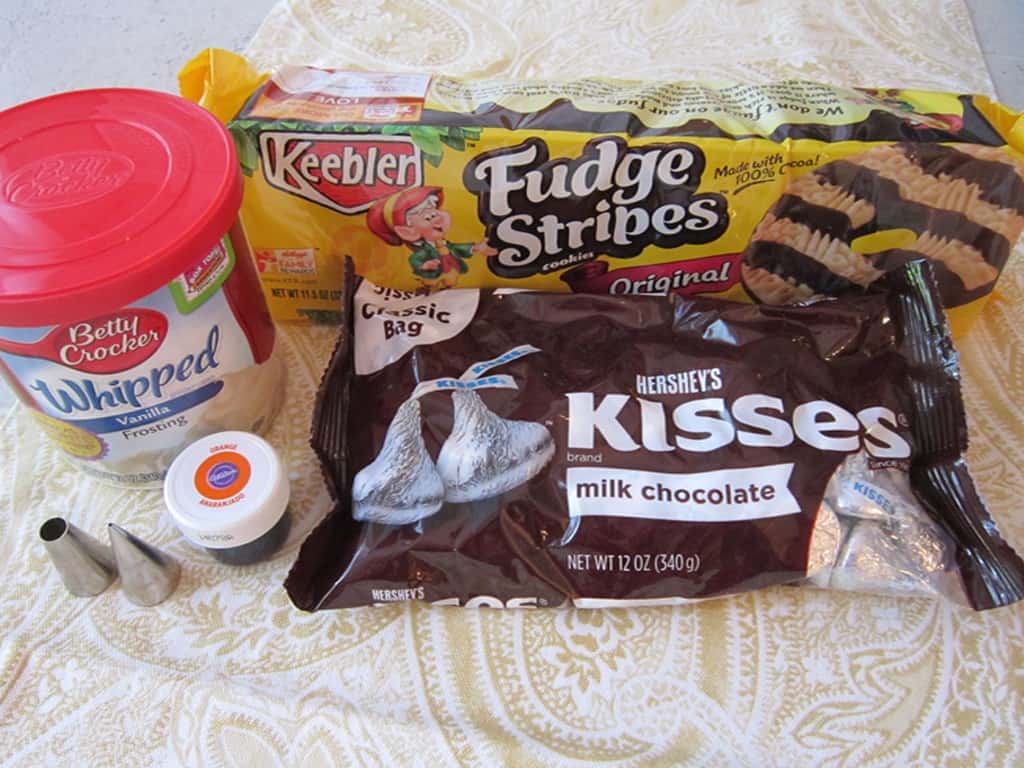 You will need:
1 Bag of Hershey kisses
1 Pkg fudge stripe cookie
Orange food coloring
1 Can vanilla icing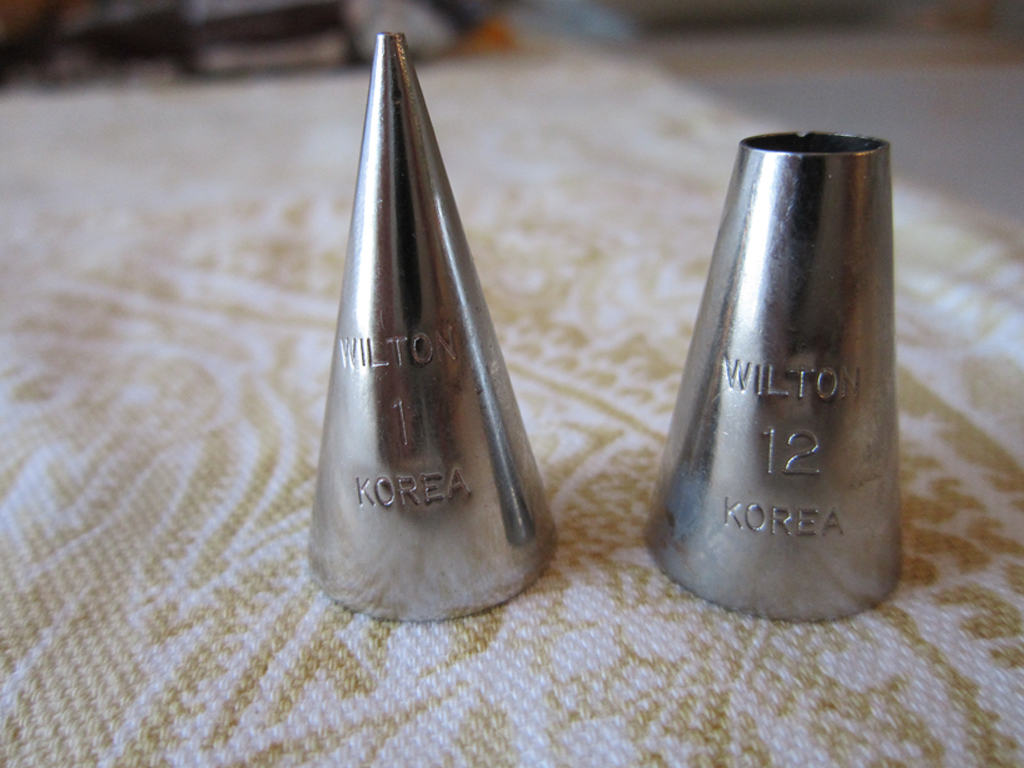 First, just tint your icing to your desired shade of orange. Then fill two pastry bags with the icing. One bag for each of the tips. I had the Wilton decorating bags that I used but if you don't have them, you can use a Ziploc bag (the cheap fold and flap ones without the Ziploc work better), snip off one of the corners just enough to insert the decorating tip.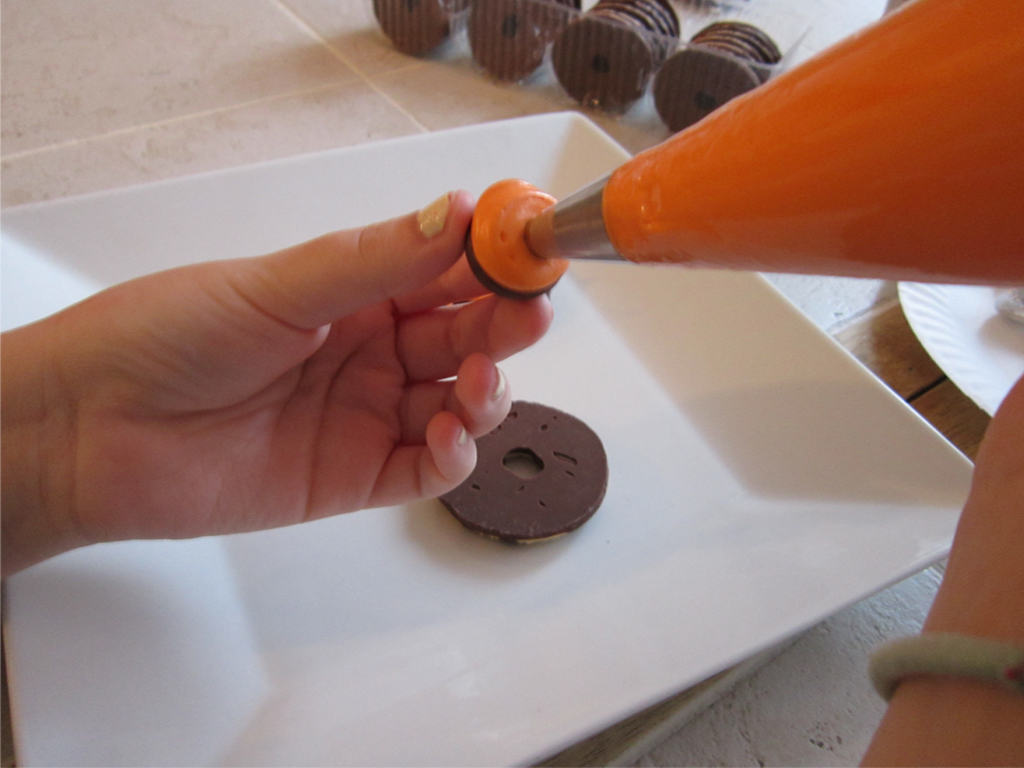 Using the larger tip, apply a generous amount of icing to the bottom of the Hersey kiss. Then press the kiss on top of the cookie (cookie should be chocolate side up). Press down so the icing oozes out the sides. This is the "rim" of the hat.
Now using the smaller tip, draw a little bow on the kiss. That's it! Super-simple.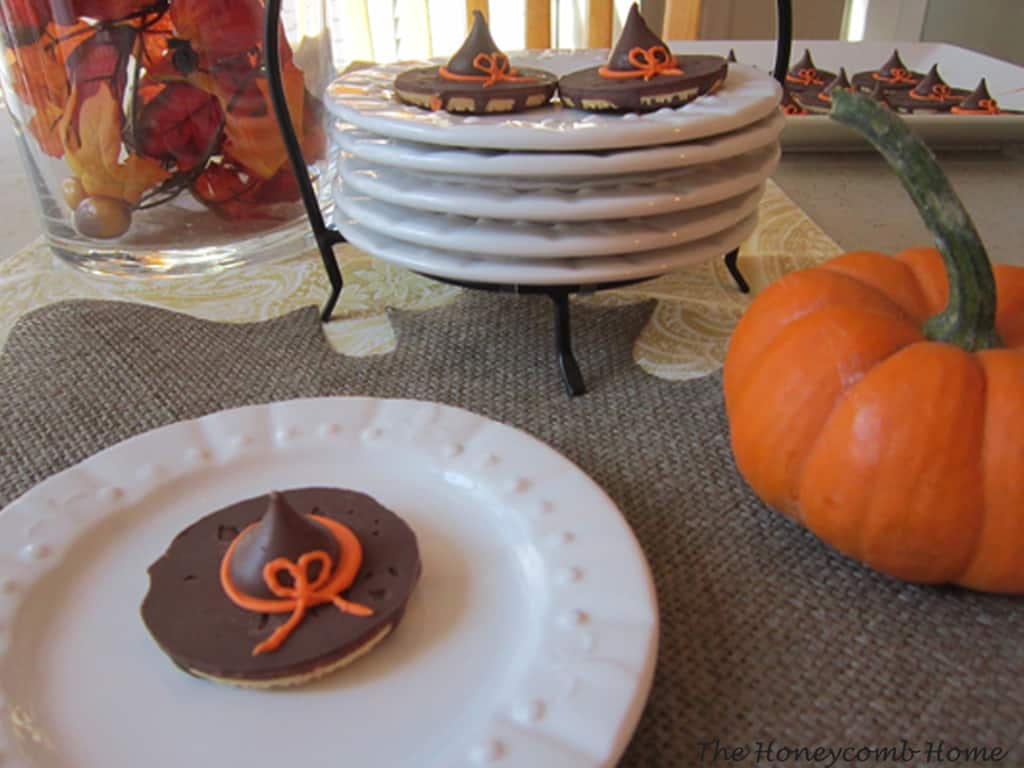 My girls are older now, 1 in college and 1 in high school. Yes, it really does go so fast! We had fun making these again. You are never to old for treats! Or Halloween. By the way, how cute are my leaf-shaped placements?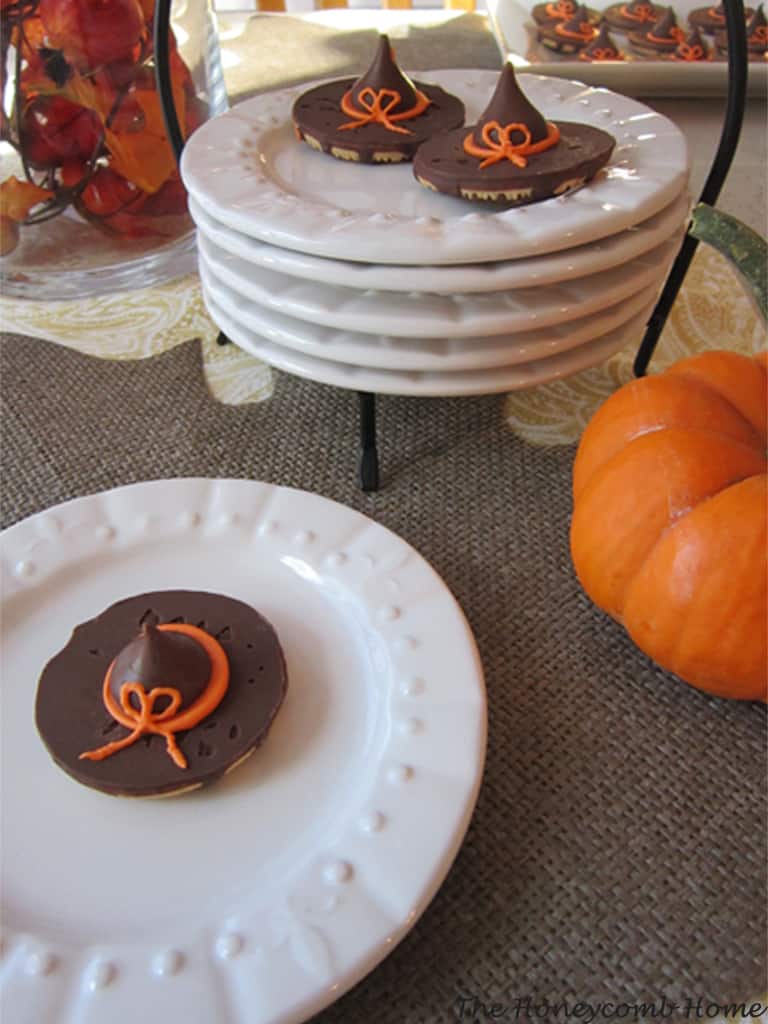 And speaking of cute, these adorable printables from Country Living magazine would be a fun addition to your Halloween festivities. You can attach these to glass jars filled with little treats.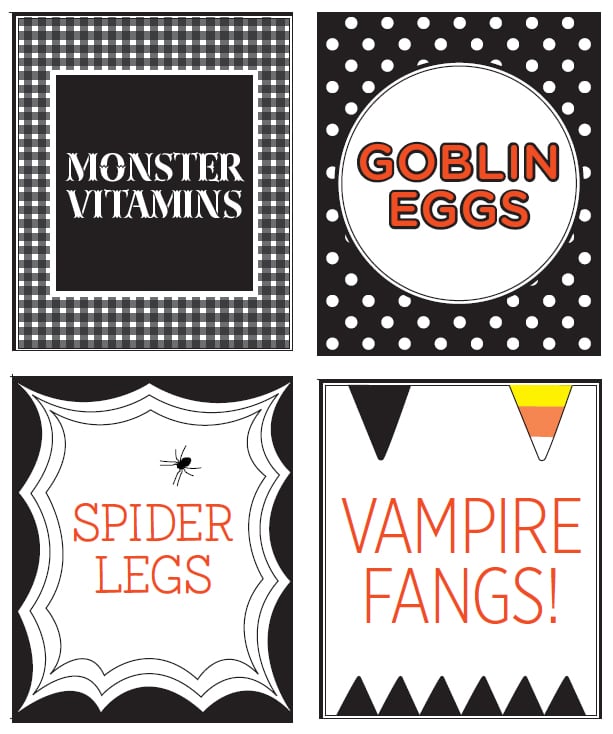 I'm not a big fan of cooking but I do love baking and cake decorating. These little witches hat cookies became a tradition every year for us. Do you have favorite Halloween cookies or treats you make every year?
Love this? Pin it for later!
*This post contains affiliate links, you can read my full disclosure here.