Last week I shared my little front porch makeover with you. It got me thinking about what my dream porch would look like. It would definitely be a farmhouse porch. My top choice would be a white house with black shutters and metal style porch roof.
Accessories would include a rocking chair, an American flag, rustic lighting and some galvanized planters. Ideally it would look out over lots of greenery. The paint would be a little chippy and the screen door would be a little squeaky.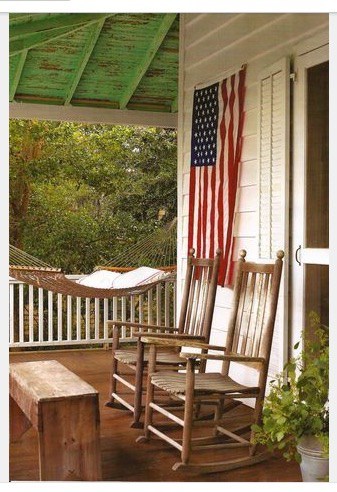 via Garden Rooms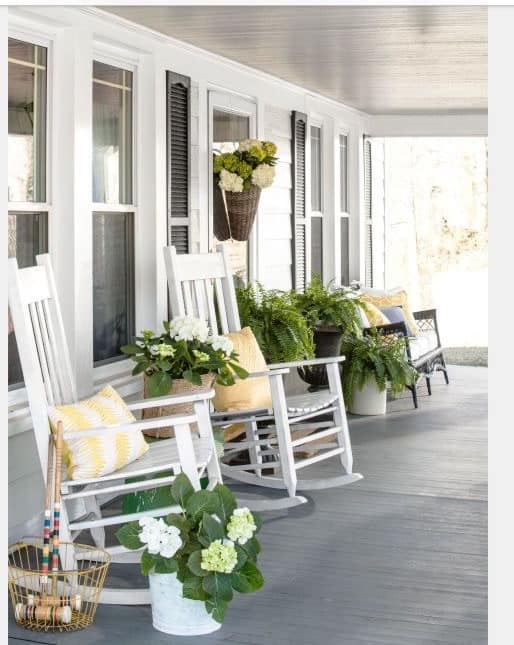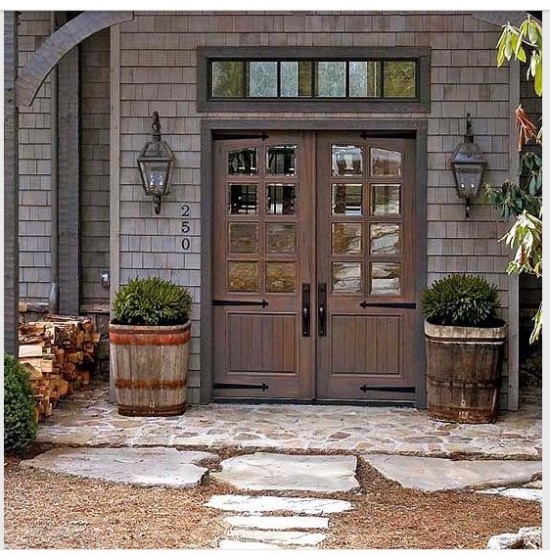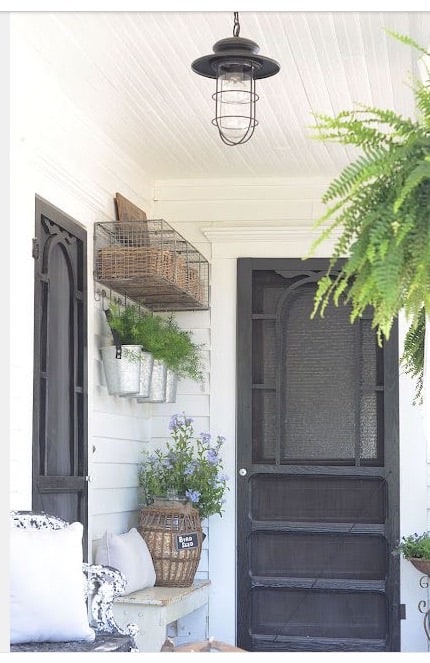 And if we are dreaming, we should probably add a porch swing on one end.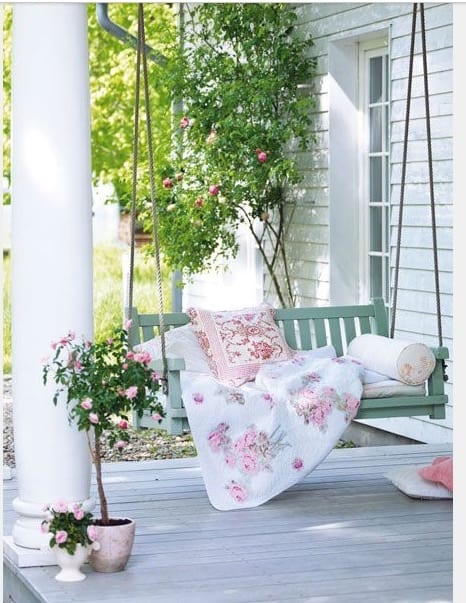 And a dog. Every farmhouse needs a dog.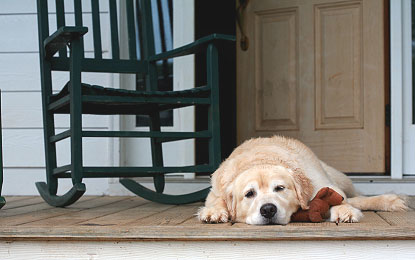 To see more Farmhouse Porches and other outdoor spaces I love, follow my Outdoor Spaces Pinterest board.
  Do you love Farmhouse Porches as much as I do?